Affordable home designs
Discover beautiful, affordable home designs from McDonald Jones. As Australia's trusted home builder since 1987, we have the experience and expertise necessary to bring your dream home to life with an affordable range of homes complete with everything you need, and nothing you don't. These quality made homes are the best money can buy, all at a cheaper price. The homes are the perfect blank canvas for you to start your new life in your new home and make a home that's truly yours.
It's time to make the move into your own brand home, with McDonald Jones we make it easy for you to start living the great Australian dream.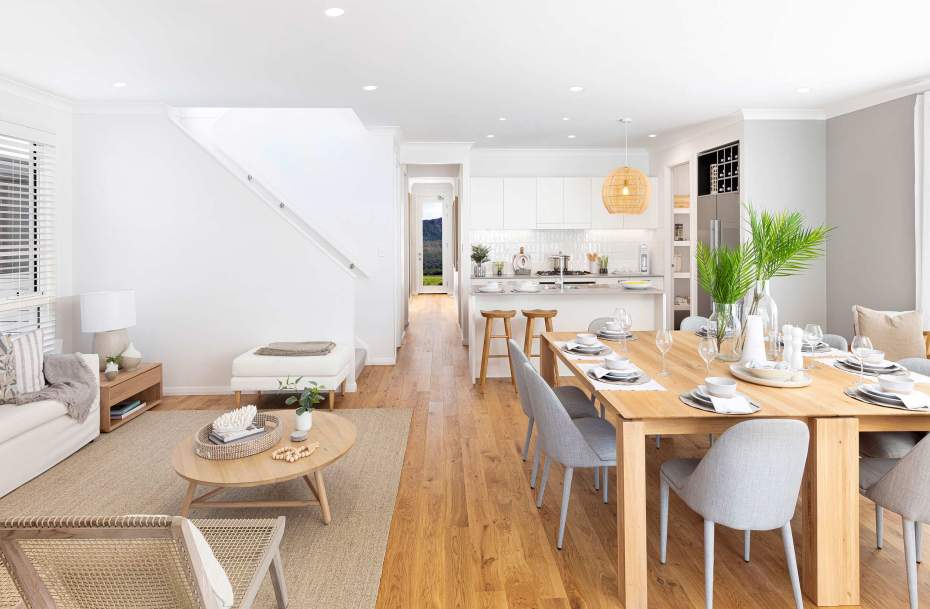 Making affordable home ownership a reality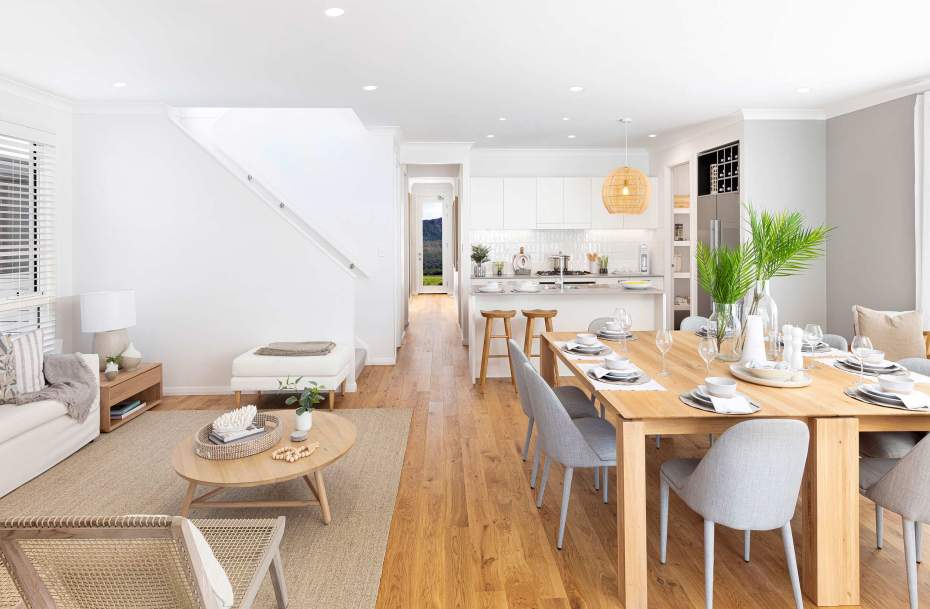 Like many Australians, you may be overwhelmed at the idea of buying a home, and we can't blame you. After all, this is a big investment worth a lot of money, and there are so many options out there. That's why we help you get a Smart Start in home ownership with extensive resources and guides, so you can better understand the market and know what to look for in your dream home.
Affordable house plans with everything you need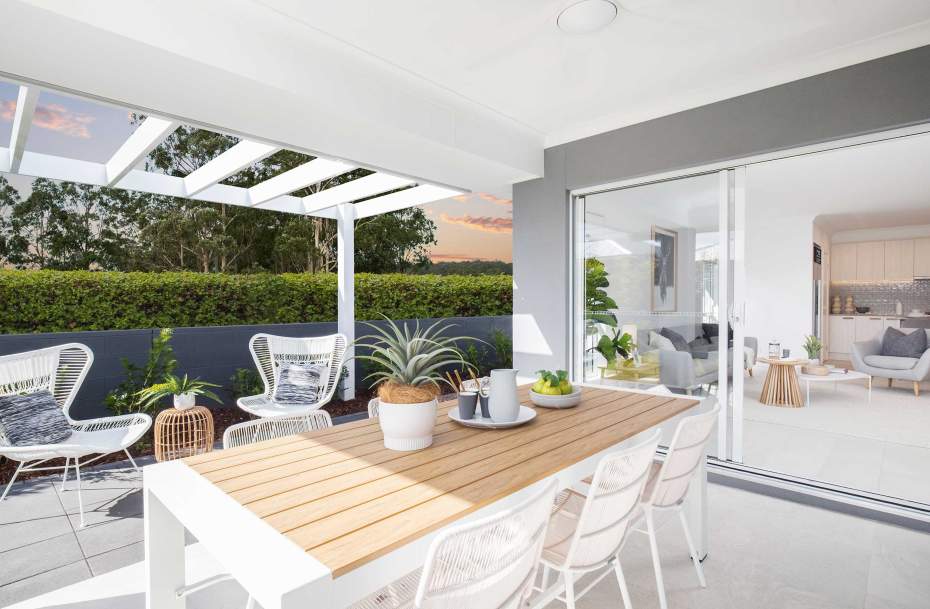 Offering an array of new homes to choose from, with our affordable home design range you'll be spoilt for choice. Choose from 3 to 4 bedroom homes, including a Master Suite that does not forgo the Ensuite and Walk-In Robe. Open plan living remains the pinnacle of all homes, each providing an escape to an optional Alfresco or access to the great outdoors.
Responding to the way your family loves to live, we've also created certain designs within this range that incorporate a separate Home Theatre or Children's Activity, offering your family room to grow.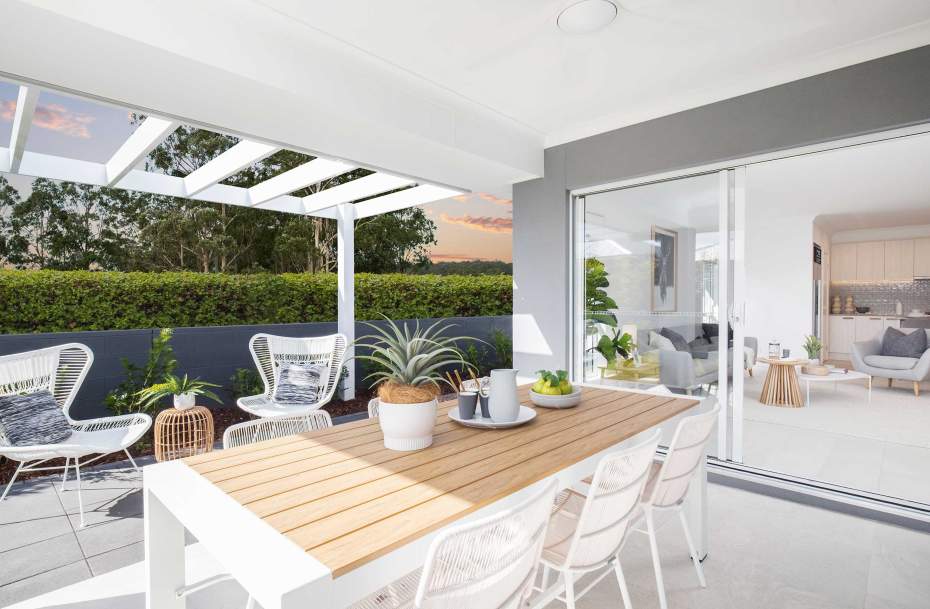 Affordable home designs for NSW home builders
Affordable home designs for ACT home builders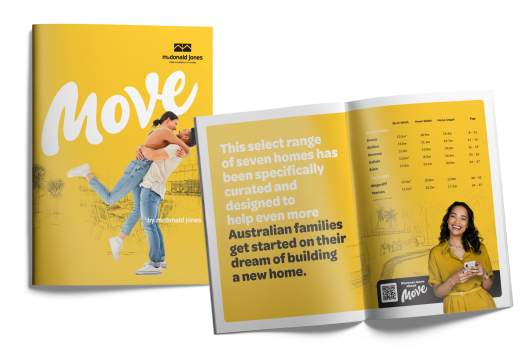 View our Move digital brochure
View the Move collection brochure and discover an affordable range of homes and other useful resources ideal for any first home builder.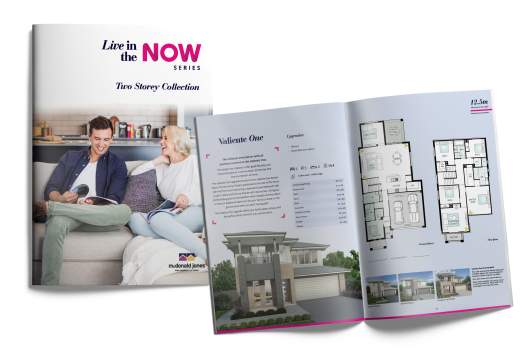 View our affordable home design brochures
View the NOW Series brochures and discover an affordable range of homes, complete with everything you need and nothing you don't plus see all our current upgrade options and other useful resources.
Home loan advice
Home loans
We are here to help find you the right home loan so you can relax and really focus on the exciting stuff. MyChoice Home Loans removes the stress of finding your own finance, in particular construction loans - we make securing the funds for your dream home easy.
Let's walk through the process
Your Building Journey
Keep reading and view our short videos, we'll explain everything about the building journey, from choosing the perfect design, through to handing over the keys to your dream home. We partner with you every step of the way.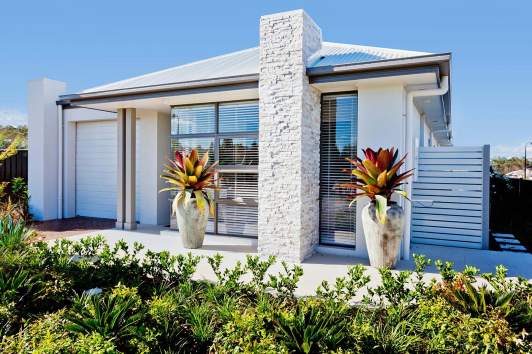 Visit affordable display homes
You won't regret taking the leap into home ownership with McDonald Jones. Come visit one of our display homes to explore our craftsmanship and design options. While you're there, talk to a Building and Design Consultant to discuss buying your first home in the right location and with the ideal aesthetics.