Minimalist Interior Design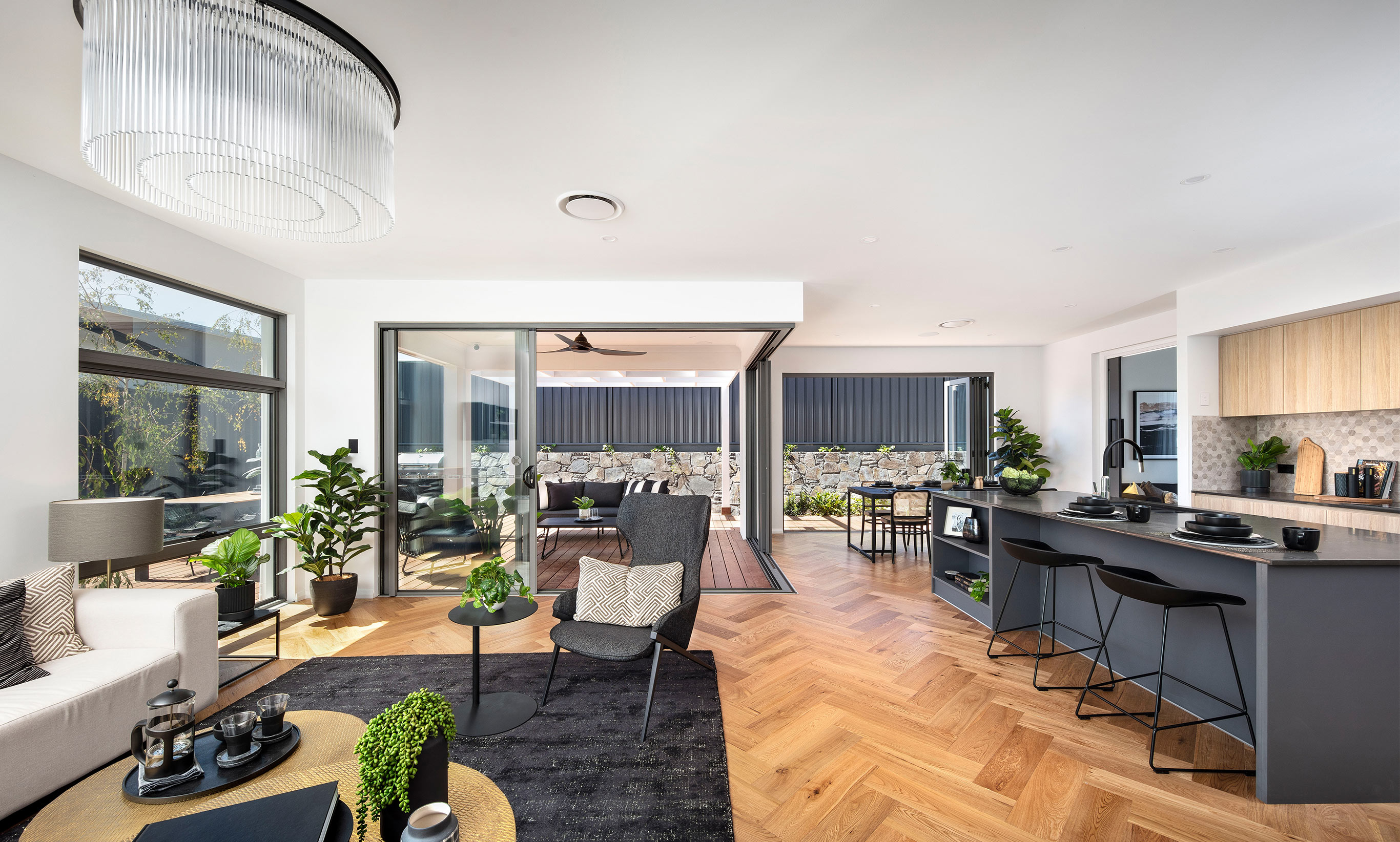 Minimalist Interior Design Style Ideas for Homes in NSW
A stripped back layout, monochromatic colours and sleek, uncluttered spaces are typical of minimalist interiors. The minimalist principle of 'less is more' infuses minimalist interior design. A colour palette of whites, beiges, and greys suits most minimalist interiors.
The emphasis on light sources, and how they interact with shapes is also important. Minimalist layout is open, offering you a minimalist living room and kitchen in the same room. The lack of clutter, knick-knacks, artwork or colour, allows the minimalist living room to focus on the forms and materials that are there.
For furnishings, choose good quality, clean line pieces. Choose soft furnishings featuring natural linens and cottons and textured wool rugs. Use tone, texture, and material to make your monochromatic minimalist interiors warmer and more welcoming.
McDonald Jones Homes can build your minimalist home in NSW today.
Minimalist house design
McDonald Jones specialises in minimalist interior design with inclusions that provide the ultimate in modern luxury. Whether you want a single storey home like the Anchorage or a double storey home like our popular Massena design, our complete collection allows you to maximise living space and embrace the beauty of functional, indoor-outdoor living in a modern contemporary style that matches the way you live.
Explore the minimalist interior design of our display homes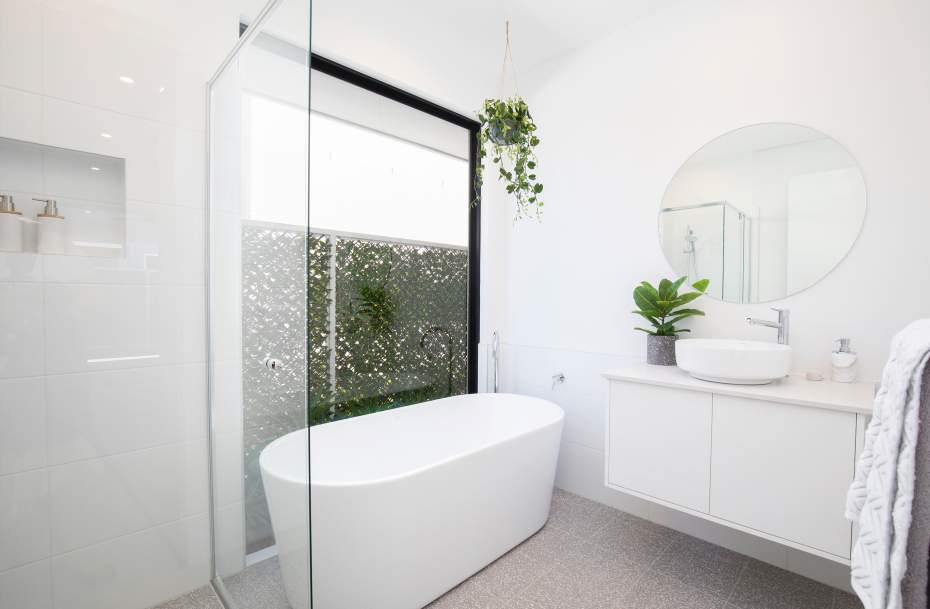 Be inspired by the minimalist interiors of these stunning display homes. Walk through the Admiral at Ginninderry the Havana Encore at HomeWorld Marsden Park and the Portofino at Wongawilli.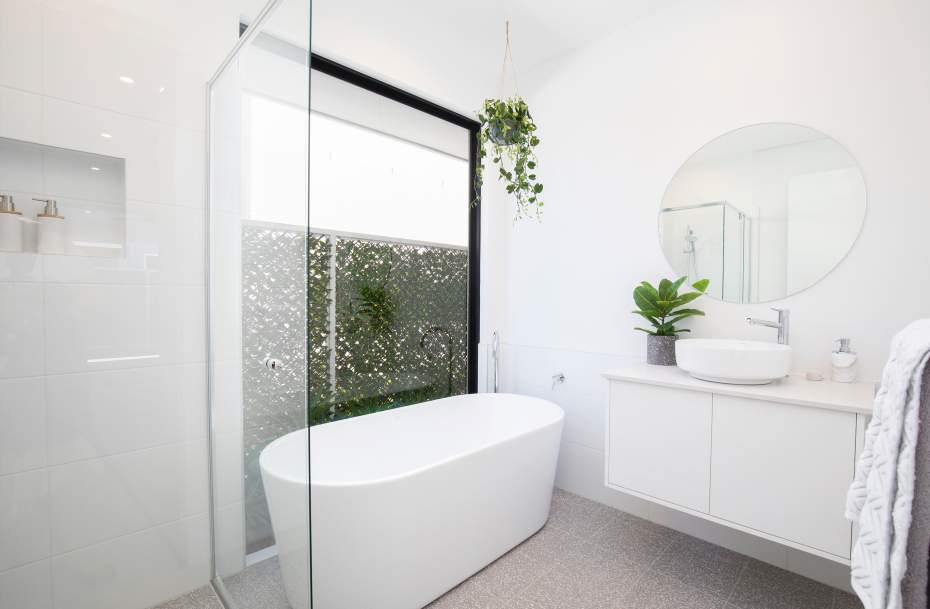 Home plans perfect for minimalist interior design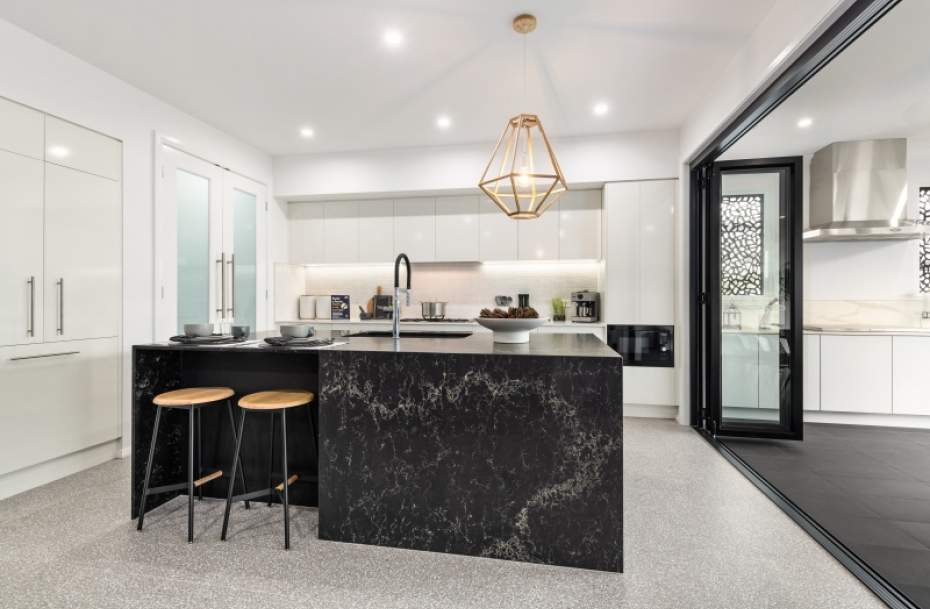 Make your minimalist house design uniquely yours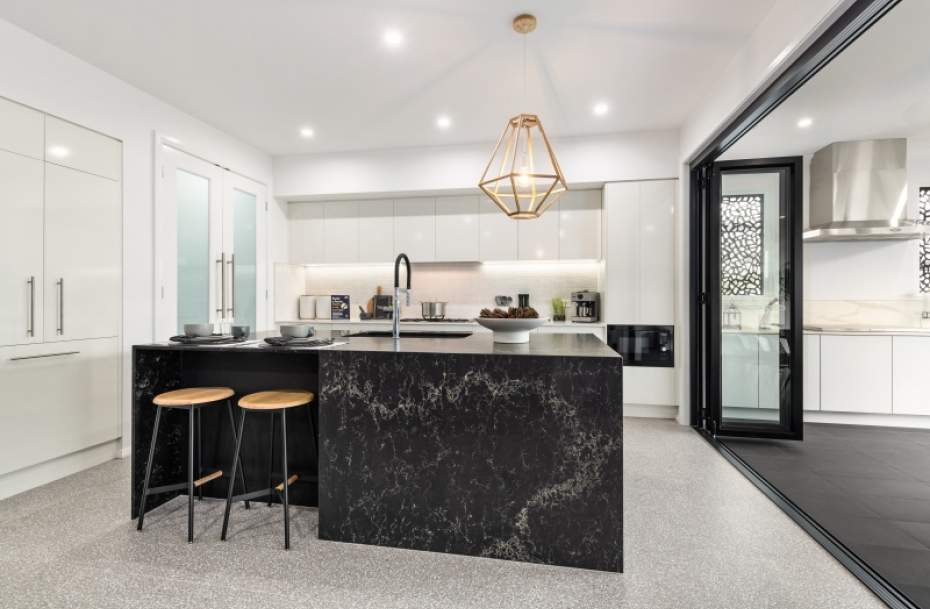 Creating that perfect look and feel with your minimalist house interior is made easy thanks to our MyChoice Design Studio. Our expert team present all of the products for your new home and supply the advice to help you customise any aspect to bring your vision to life. Our expert interior designers and lighting specialists are there to guide you through every step, ensuring that your new home meets your definition of perfect.
MyChoice
Home Loans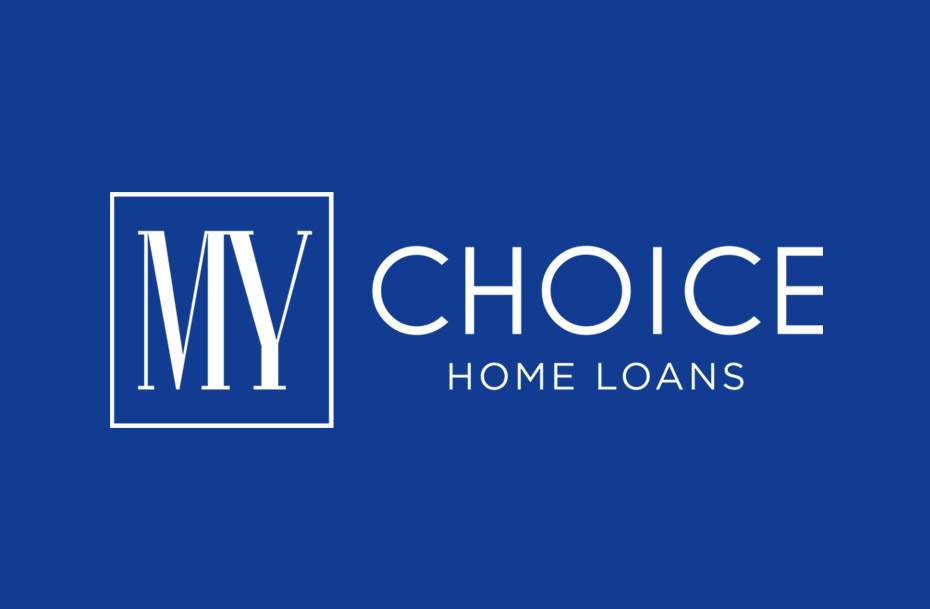 Searching for the right loan for your new house with minimalist style interior design? We make it easy. We are here to find our the right home loan... while you relax and really focus on the exciting stuff. We have access to loans from a wide range of lenders.