It's Home. Built by us. Made by you.
Transform the way you live...
New home builders, your home building journey starts here...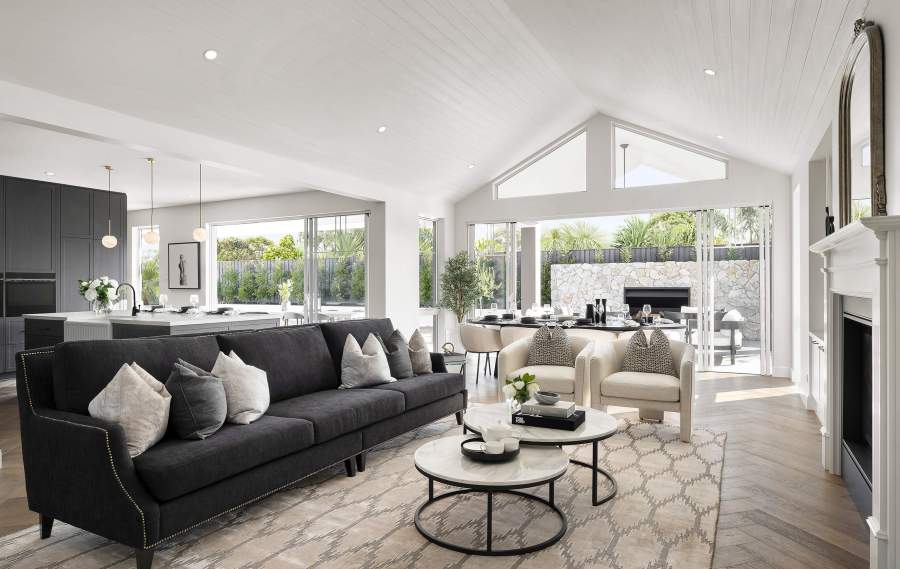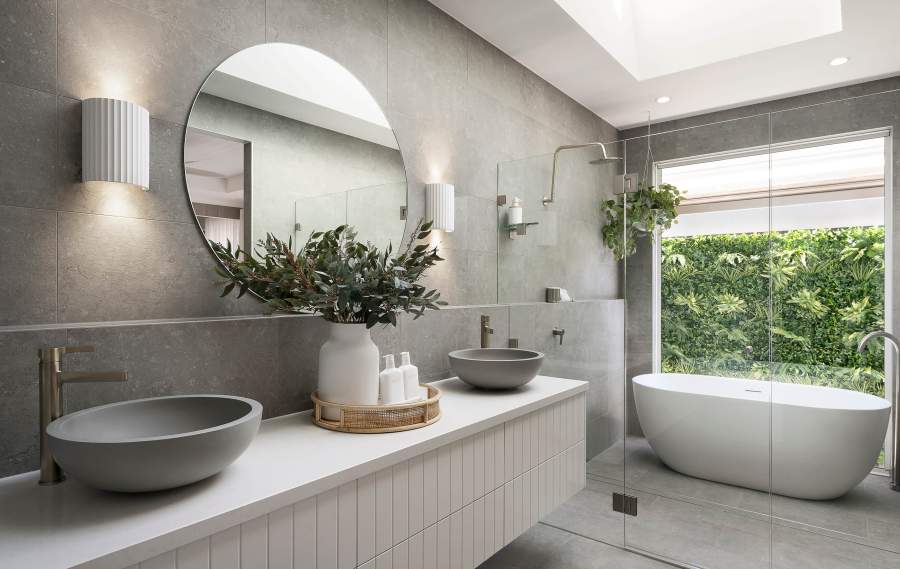 With over 35 years as one of Australia's largest and most innovative new home builders, we're here to bring your dream home to life.
Explore our entire range of architectural building designs and fantastic value house and land packages. If you're looking for more new home inspiration, take a walk through our 75 stunning display homes in Sydney, Newcastle, the Hunter Region, Central Coast, South Coast, Mid North Coast and the Canberra Region. There is no better way to discover the perfect building designs that tick all the boxes.
Get your FREE online quote from our team today.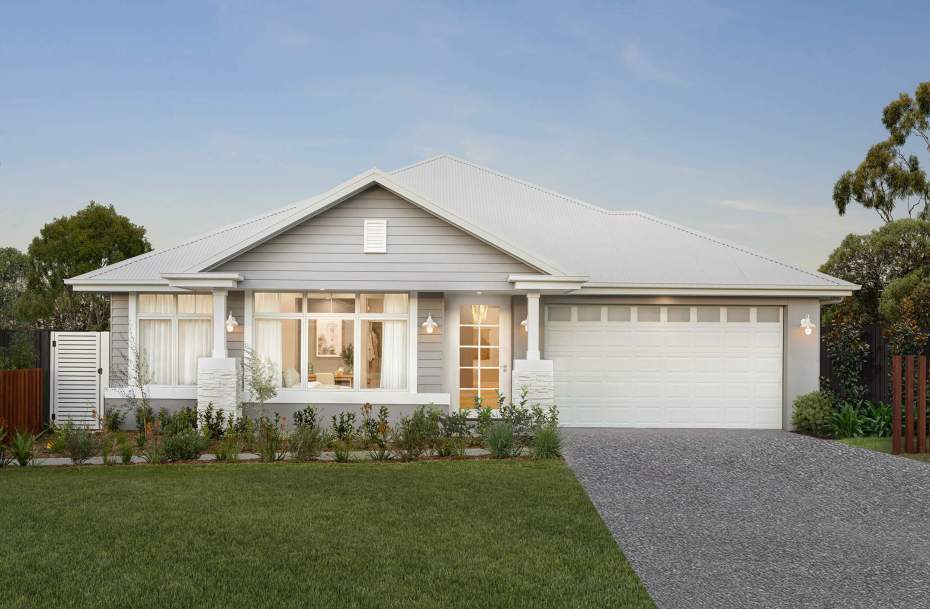 House and Land Packages for new home builders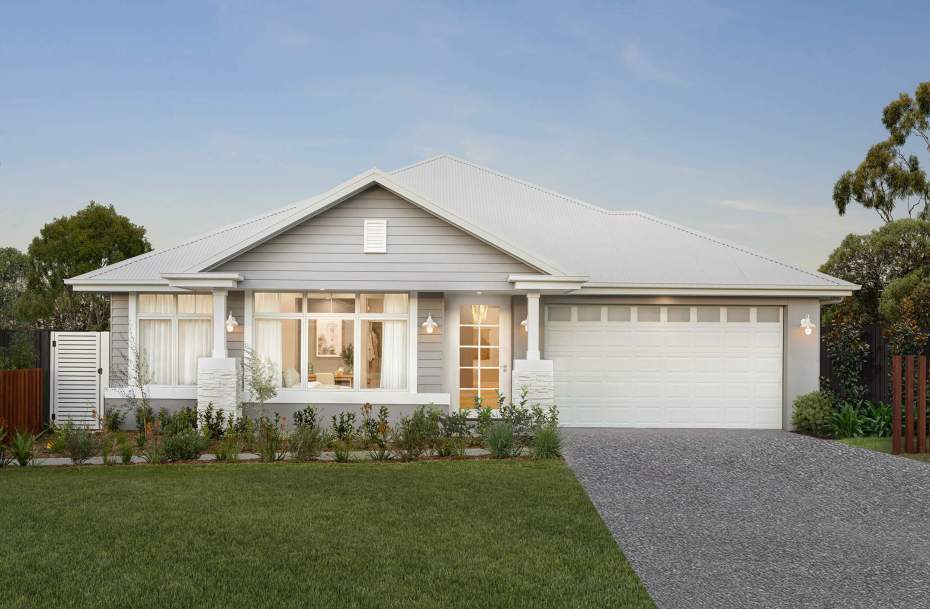 House and Land Packages help you live the great Aussie dream without going over budget. We partner with some of Australia's leading land developers to package the perfect design on the latest blocks to be released across NSW and ACT. Our packages include everything you need to get started, even your letterbox and clothesline. If you already have land, our House Only Packages takes the stress away and give you control and confidence to know exactly how much it will cost to build your dream home, with everything you need included up front.
Explore our latest display homes
New home builders, take a virtual tour of our display home villages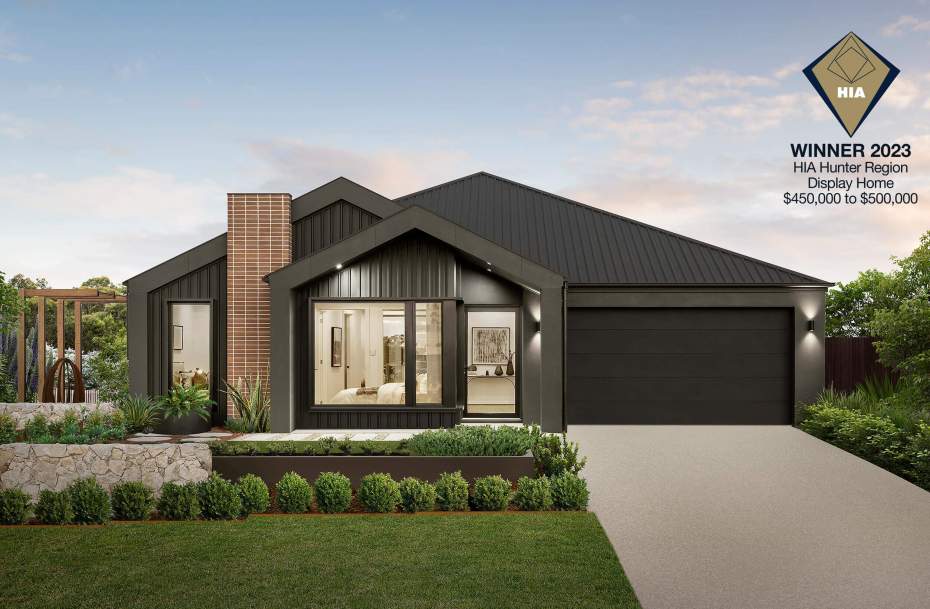 Get your dream home started with New South Wales' largest, most trusted new home builder. At McDonald Jones, we pride ourselves on being the home builder that has delivered quality architectural homes for over 35years, and now as one of the leading residential building companies in Australia, we are excited to help you and your family find yourself at home. Explore our house designs, new home styles and house floorplan options of our single storey homes, two-storey, and dual-living homes today. You can even take a Virtual Tour through our stunning new homes across Sydney, the Hunter region, Central Coast, Mid North Coast, South Coast and Canberra, all from the comfort of your own home or anywhere you have internet connection.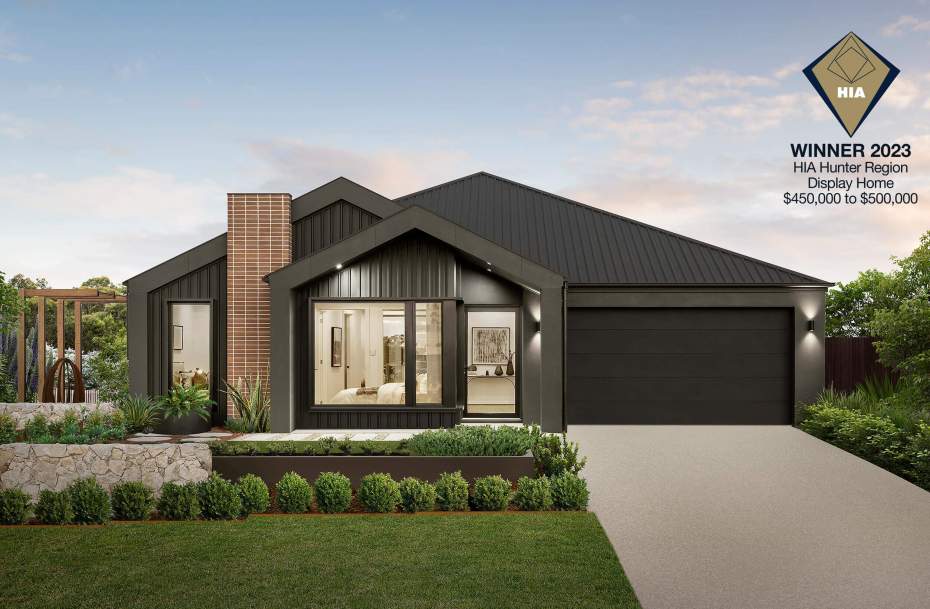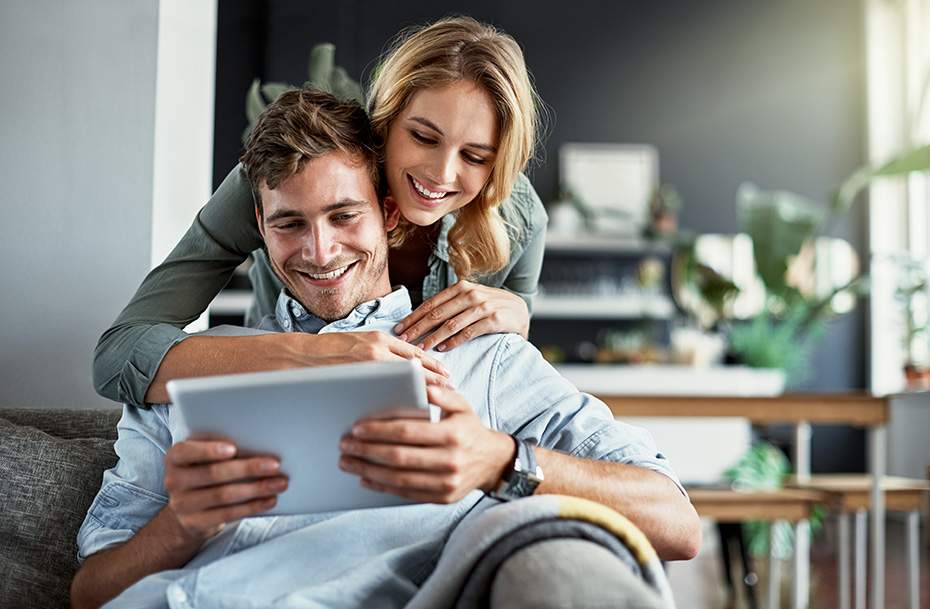 New home builders, save up to $12,000 while you build.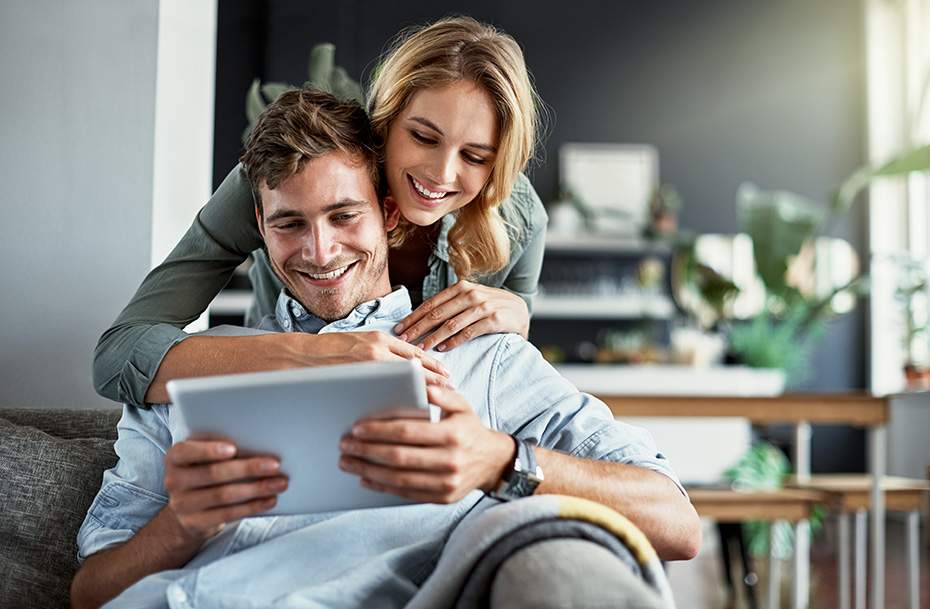 Ready to build a home and build your savings?
Watch your dream home come to life as let us help cover the interest on your mortgage while you build when you partner with our in-house finance team at MyChoice Home Loans. Find out how you can save up to $12,000* with our construction loan specialists, this offer is exclusive to our customers from our MyChoice Home Loans team.
It's another awesome reason to build your dream home with one of Australia's largest and most trusted house builders, McDonald Jones.
Home designs for new home builders
Meet our team of expert interior designers
MyChoice Design Studio for new home builders
Our team of expert interior designers will step you though each home selection, including light fittings, entertainment systems, carpets, tiles, floors, kitchen splashback colours, door handles, window furnishings and more, customers are encouraged to select the unique fixtures and finishing touches that will make their design instantly feel like home.
Loans for building designs
MyChoice Home Loans for new home builders
Searching for the right homes? We make house building easy for new home builders. We are here to find you the right home loan... while you relax and really focus on the exciting stuff. As a leading house builder, we have access to loans from a wide range of lenders removing the stress of finding your own finance. We are one of the best home building companies in the state and as such, we make securing the funds for your dream home easy, enjoyable and uncomplicated.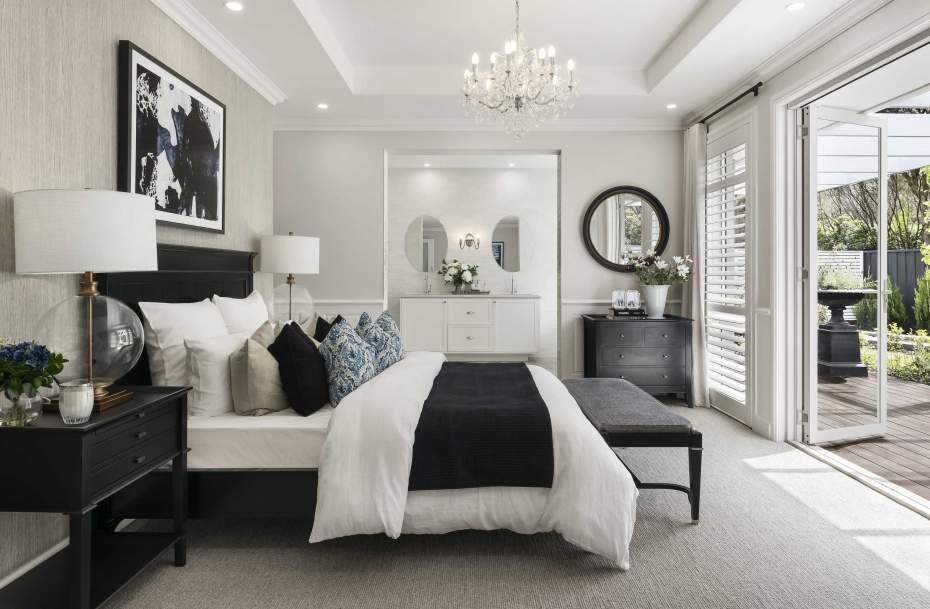 New home builders, discover our digital brochures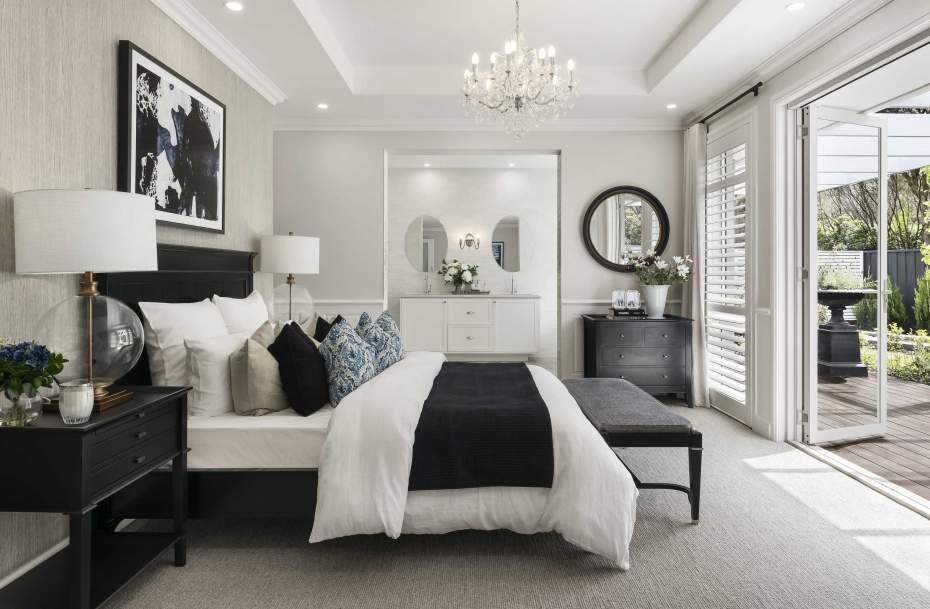 New home builders, explore our stunning new home designs from the comfort of your lounge.
New home builders, visualise your Hamptons style interiors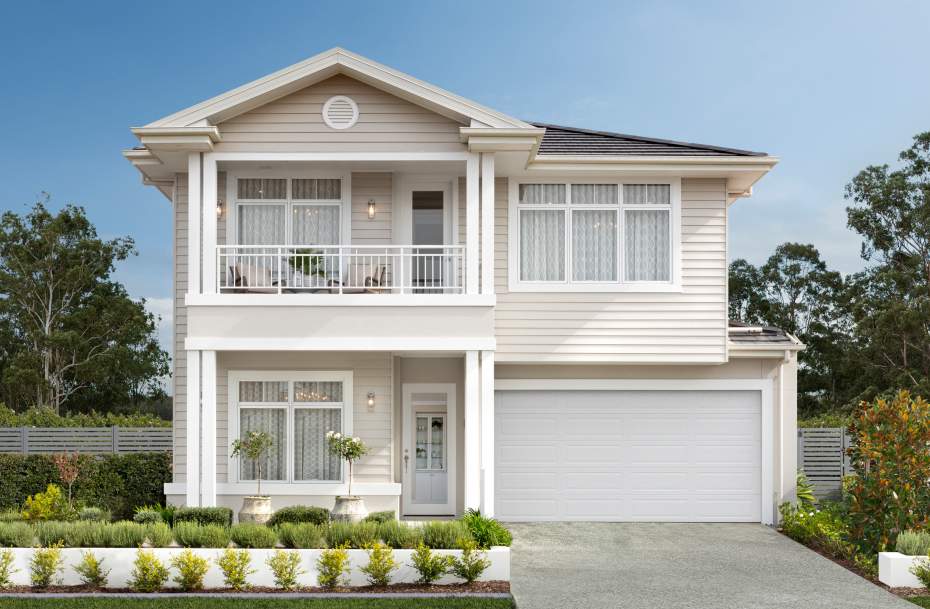 Looking for house ideas and new home inspiration? Browse our range of new build homes and building designs with our extraordinary display homes all over NSW and the ACT. Visit our display home villages and see your new Hamptons style house interior with a coastal Hamptons style exterior. McDonald Jones leads the way in new home styling, and with over 75 different display homes to explore, you can find inspiration for your dream home by visiting one today.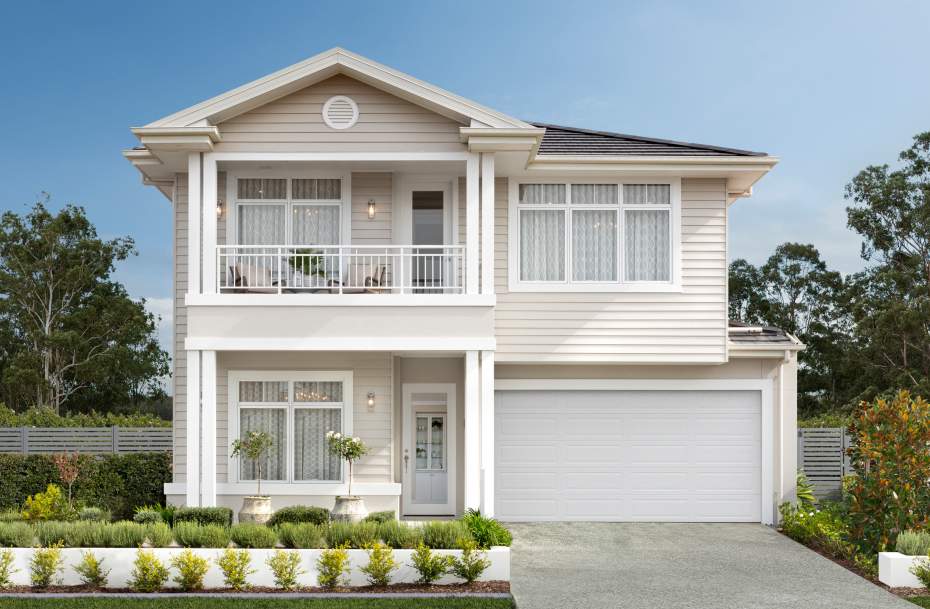 Building dream homes for 35years
Never get tired of transforming lives
We understand that the home building journey doesn't end when we hand over the keys. The relationships we build with our customers are lasting. View videos and read reviews from our customers as they talk about their experience building their new home with McDonald Jones.
Can't bring yourself to move
Knockdown Rebuild
Consider a knockdown rebuild if you love where you live, but your old home isn't your dream home. Check out our knockdown rebuild process and discover the affordability of a knockdown rebuild on your block. Our expert knockdown rebuild team can assist right from the start and guide you through the entire process from start to finish.

Discover your style
Interior design inspiration
Explore our new home interior styles, from Classic to Contempo, Luxe to Global and anything in between. While you're there, view our customer home galleries and be inspired by other new home builders to create a home that is a true reflection of you.
New home builders FAQ's
Bringing your dream home to life is a huge undertaking. In among all the excitement there are big decisions to make and many choices to consider, so it's natural you will have questions along the way. At McDonald Jones, we do everything we can to make the process easy for you & we've put together some information on the most common questions we're asked by home buyers.
Can I afford a new home?
The great new is that, generally, if you can afford to rent, you can afford a new home! Buy a great value house and land package with loads of luxury inclusions and choose from our single storey home designs, two storey home designs, split level home designs and our luxury acreage homes. With our finance offer through MyChoice Home Loans, McDonald Jones will also pay your interest up to $12,000 while you build your new home*. As one of the leading home building companies in Australia, we make it easy to get started. Check out our display homes and begin your journey now.
We also provide a range of calculators that cover everything from savings, loan repayments, stamp duty, home loan comparisons and more. Choose the calculator you need from the links below.
*IMPORTANT NOTICE: Available to approved applicants of MyChoice Home Loans Pty Ltd only. Approved applicants must enter into a construction home loan and an Interest Subsidy Agreement with Mortgageport Management Pty Ltd (Manager). Offer is not available on the land portion of the construction home loan. Eligibility criteria, fees, charges and T&Cs apply. MyChoice Home Loans Pty Limited ACN 610 250 578 is an authorised Credit Representative (Number 485273) of Mortgageport Management Pty Ltd ACN 082 753 679 Australian Credit Licence 386360. This offer is only available when building a home with NSW: Newcastle Quality Constructions Pty Ltd ABN 82 003 687 232 – NSW: BLN 41628. T/A McDonald Jones Homes. ACT: McDonald Jones Homes (Canberra) Pty Ltd ABN 64 150 533 298 - ACT BLN: 20121296. Not available for bridging finance. Construction requirements apply, which includes a requirement that funds are to be retained by lender and paid directly to the builder at each progress payment stage.
How long will it take to build my home?
How long it will take really depends on the size of your home build, the land and the inclusions you have selected. Whether you are looking at single storey home designs, two storey home designs, split level home designs, narrow home designs or acreage homes. Display homes are now available in multiple locations so you can decide which design you are looking for. Other aspects that affect the build time include the time of year and the weather conditions throughout your build. All of this is assessed and a calculation is provided after we give you a quotation to build and achieve the approvals from the Authorities. The build time frame will be detailed in your building contract.
What is the cost of building a new house?
The cost to build a new home varies, depending on the type of home you want to build, the location and who you are securing your home loan from. With McDonald Jones, the cost to build a home is made lighter, because we can offer each one of our clients the chance to save up to $12,000 on interest while you build! Just check out our MyChoice Home Loans to find out more. A handy tool that you can also use when calculating the cost of building a new home is our stamp duty calculator and our budget planner. Things like a stamp duty calculator in NSW will help you to factor in all of the extra fees, costs and extras that you need to understand when saving for a new home build.
Do you look after council approvals for me?
Yes! We liaise with your local council and take care of all council approvals on your behalf.
Does a tender cost anything?
At McDonald Jones, we provide a free tender for vacant land and standard homes. Where other builders charge for a tender, we make sure finding the right block for our client's dream home is as easy as possible.
Should I pick the block or home first?
This depends on each customer's personal situation. If a person has already found their dream location, we will work to find the home that suits their wish list and block. On the other hand, it is not uncommon for someone to see a display home and fall in love with the design. In this case we work together to find the perfect block to fit their dream home.
Can I make changes to the floor plan?
Yes! At McDonald Jones, we encourage our clients to put their own personal stamp on their building designs, by personalising it to suit their needs. With every home design, there are also a huge range of optional floorplans already worked out for you to choose from, and our Building & Design Consultants are there to help you find the perfect floorplan for your family, budget and lifestyle. Because we have such a vast range of different options available, there's usually the perfect home already there.
Does McDonald Jones build in my area?
Wherever you want to build a new home, from the beach to the mountains, from the tablelands to the city, McDonald Jones has the experience and the know-how to help you make it happen. We build single storey home designs, two storey home designs, split level home designs and acreage homes across the following regions:
When you're looking for Sydney home builders or home builders in Newcastle, McDonald Jones are the leading residential builders. We have display homes in Coffs Harbour and display homes in Canberra, as well as many other locations, so there are plenty if locations you can be inspired for your next dream home in person.
Click here to view our build area maps.

Why does McDonald Jones Homes use Steel Frames over Timber Frames?
A steel frame home is simply better! Our exclusive SUPALOC steel frame made from Bluescope steel is stronger, more long-lasting and protective against the wild Australian weather. Plus, it comes with a 50year structural warranty*. To learn more about steel house frames, contact our team now.
Does McDonald Jones provide Solar Power Options with New Builds?
As part of our initiative to make new homes across Australia greener and smarter, McDonald Jones homes now include solar panels with every new build and electric car chargers in every garage with our SolarPay partnership with leading Australian provided Stoddart Group New homes with solar panels are simply more sustainable, eco-friendly and better for your pocket. From July 1st 2021, our new partners at the Stoddart Group will install a solar panel system, free electric vehicle car charger in the garage and provide you with the Smart Energy app to track usage. Sound exciting? Learn more about SolarPay and our solar for new home construction.
How do I apply for the home builders grant?
If you are looking into the Home Builder Grant NSW, unfortunately all applications closed on 14th April 2021. However, if you have started an application already through the Australian Government website for the home builders grant, then your application can be continued.
Has the home builders grant been extended?
The home builder grant was extended to the 14th of April 2021. If you have lodged an application before that date with the Australian Government, then all supporting documentation must be submitted to the relevant State or Territory Revenue Office by no later than 30 April 2023. On 17 April 2021, the Government announced it would extend the construction commencement requirement in the home builder grant from six months to 18 months for all applications.
How do house and land packages work?
House and land packages usually consist of two steps: buying the land and then building the house. The loans for your house and land package can be arranged separately, but they are usually bundled together. House and land packages in Sydney, house and land packages in Newcastle and house and land packages in Canberra can be arranged through McDonald Jones homes.
Is it better to knockdown and rebuild or renovate?
Depending on what kind of renovations you may need and the specifications of your existing home, you are likely to end up better off when you consider a Knockdown Rebuild package with McDonald Jones. With a knock down and rebuild process, you can choose your perfect dream home, without the hassle and building costs of renovations and old bits and pieces. With a new home, you get the added benefits of having absolutely everything brand new, from the slab and plumbing, all the way through to the wiring and appliances, along with the peace of mind of builder warranties for years to come. And the best part, you don't have to move from the location you love.
How much does it cost to knockdown and rebuild?
When looking at the cost of Knockdown Rebuild packages, you will quickly notice that the price is fixed, as opposed to renovations, which can snowball into an out-of-budget nightmare. The knockdown rebuild cost is determined by which house you choose, whether that is a single storey home design or an acreage design. It is best to get visit a display home to organise your free quote and site inspection early, so we can help determine all the costs for a new home so you can compare the difference. If you're looking for an alternative to a knockdown rebuild, why not consider a Fixed Price House & Land Package from McDonald Jones Homes.