5 Features of a Hamptons Style House
Hamptons style houses offer a lifestyle of affluent, relaxed, seaside comfort. But a Hamptons style house doesn't mean it can't be an affordable house too. At McDonald Jones Homes, we are experts at providing Hamptons style living without the hefty price tag. Here are our top five essential features of a Hamptons style home.
#1 – Hamptons Style Lighting
One of the characteristic features of a Hamptons style home is the sense of lighting. A sun-drenched living space that filters through the rest of the open plan home is essential to creating that Hamptons atmosphere. Combine this with white paint to reflect the light, and lighter oak/oak alternative floors to create a real coastal atmosphere. Choose lighting covers of glass as well; don't choose a lampshade that blocks out or directs the light in one direction only. Remember – the goal is the seamless continuity of light through the home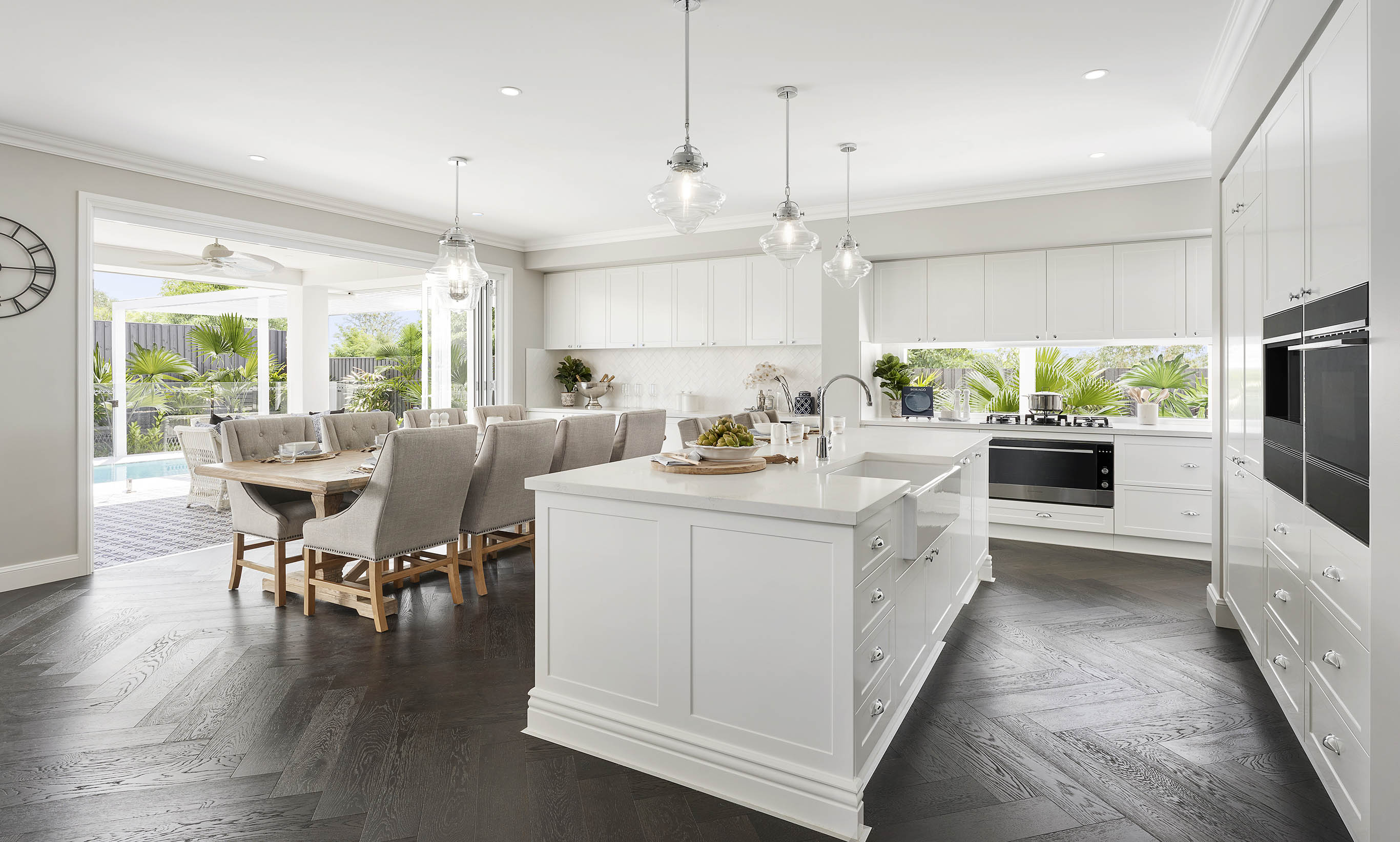 #2 – Hamptons Style Furnishings
A Hamptons house doesn't want to be let down by ill-suited furnishings. Remember, luxury and relaxation is the key. Think generous sofas with white linen covers; or upholstered with pale neutral colours. Include couches with lots of cushions, white or glass side tables and/or coffee tables. Add a nice coffee table book for decoration, and to create an impression of languid browsing and relaxation. You also want to avoid blinds that block out light. Prefer options such as white venetian blinds so you can maintain an element of privacy while maximising light flow. Some lighter decorative carpets are alright, but you mustn't obscure the wooden floors too much.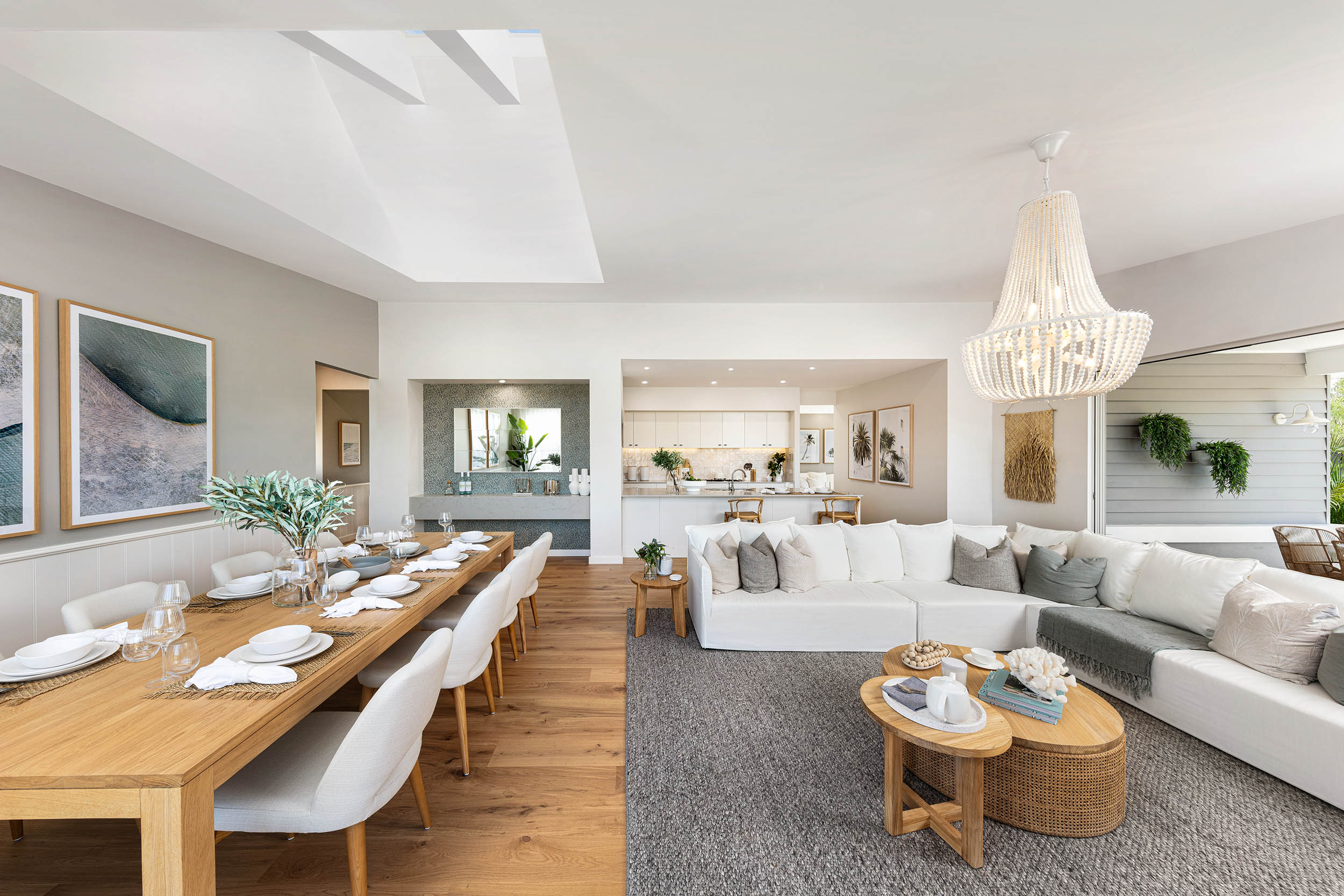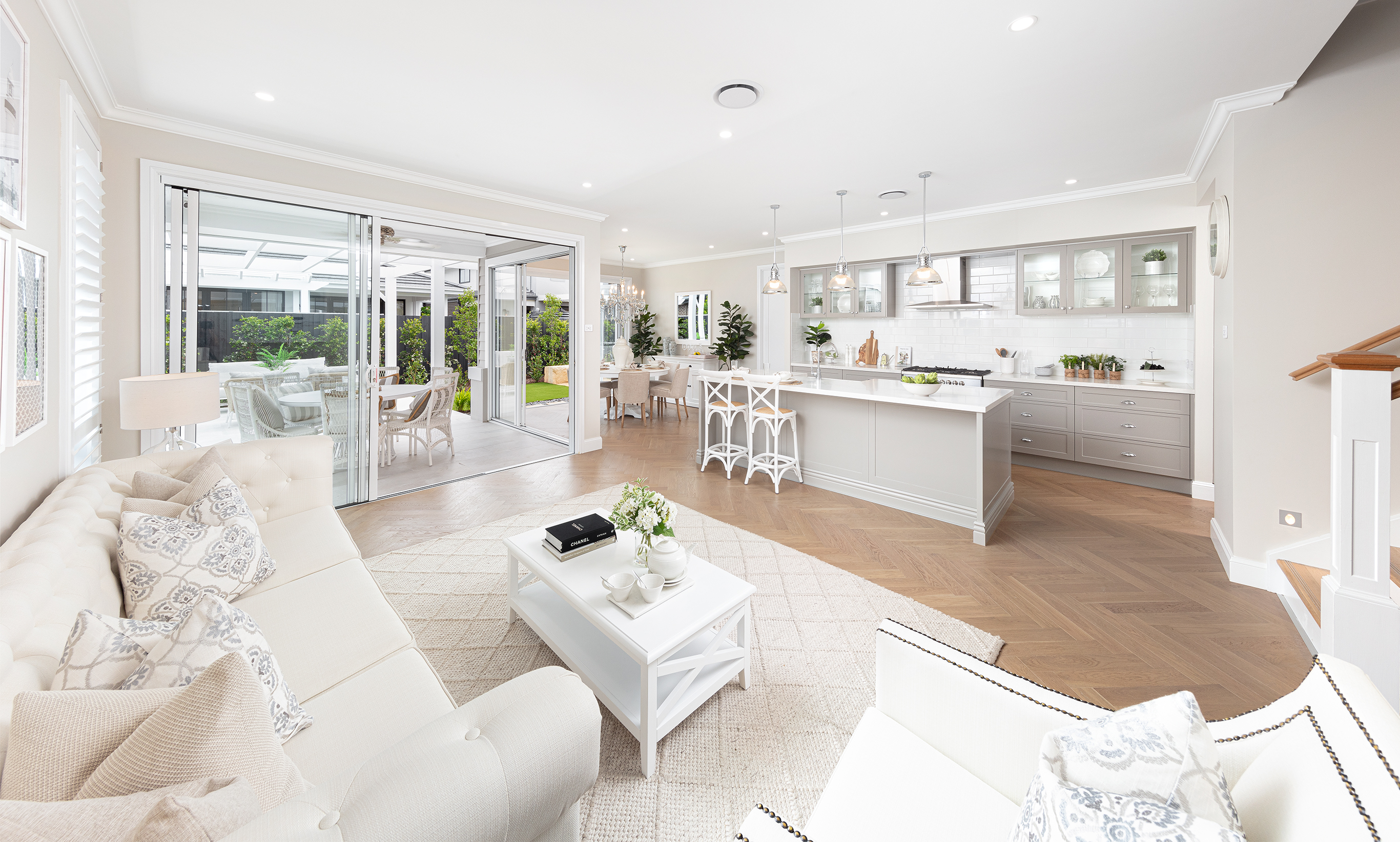 #3 – Hamptons Style Layout
The layout of your home is key to the Hamptons style house. The layout needs to engender a feeling of togetherness and relaxation. This includes the gourmet kitchen that overlooks the dining area; the walk-in or butler's pantry; the study nook near to the activity room; as well as quiet guest rooms to make a quiet escape possible. A Hamptons style home will tick all these boxes. To take it to the next level; an Alfresco area that naturally extends from the kitchen offers the perfect spot for summertime entertaining.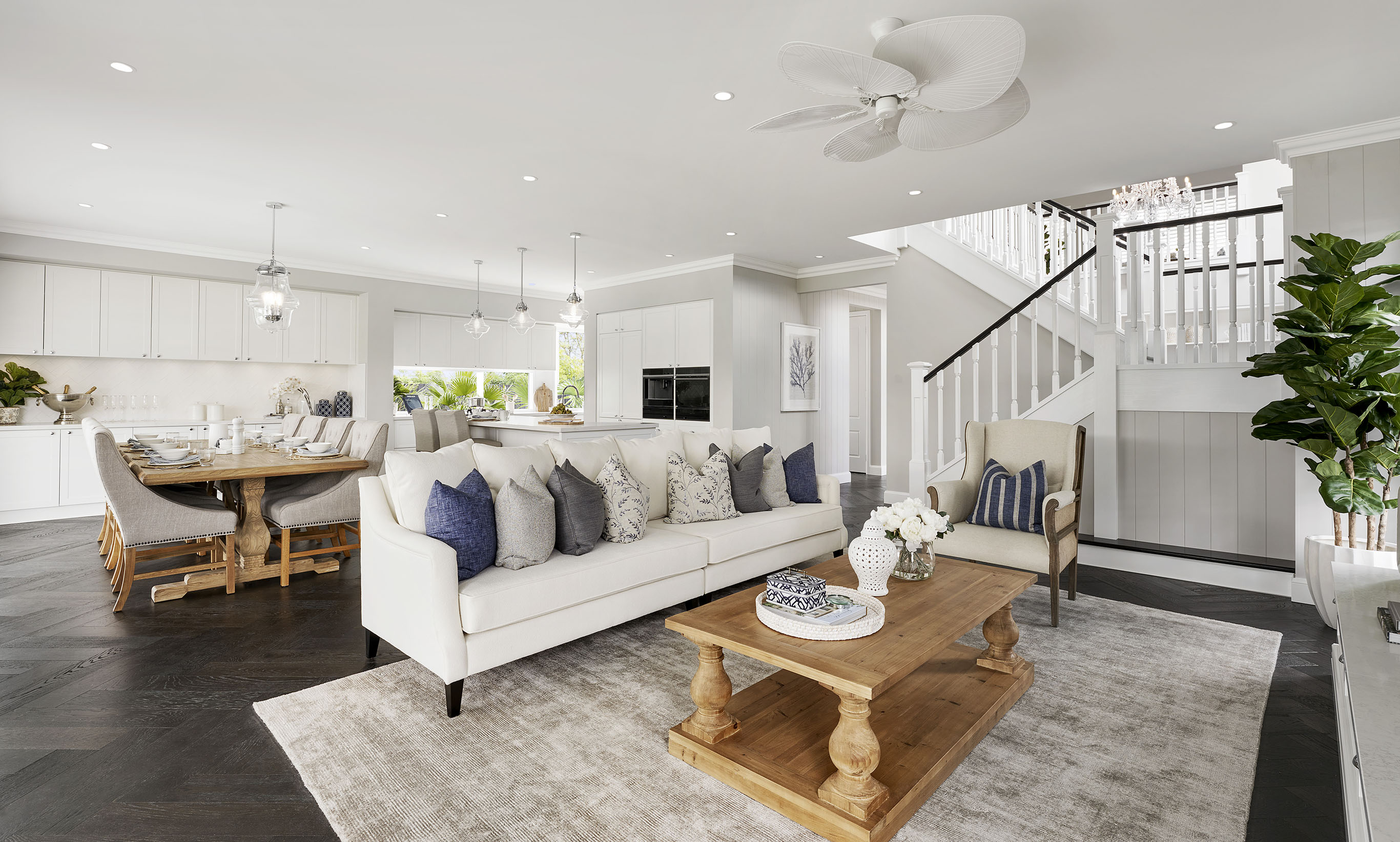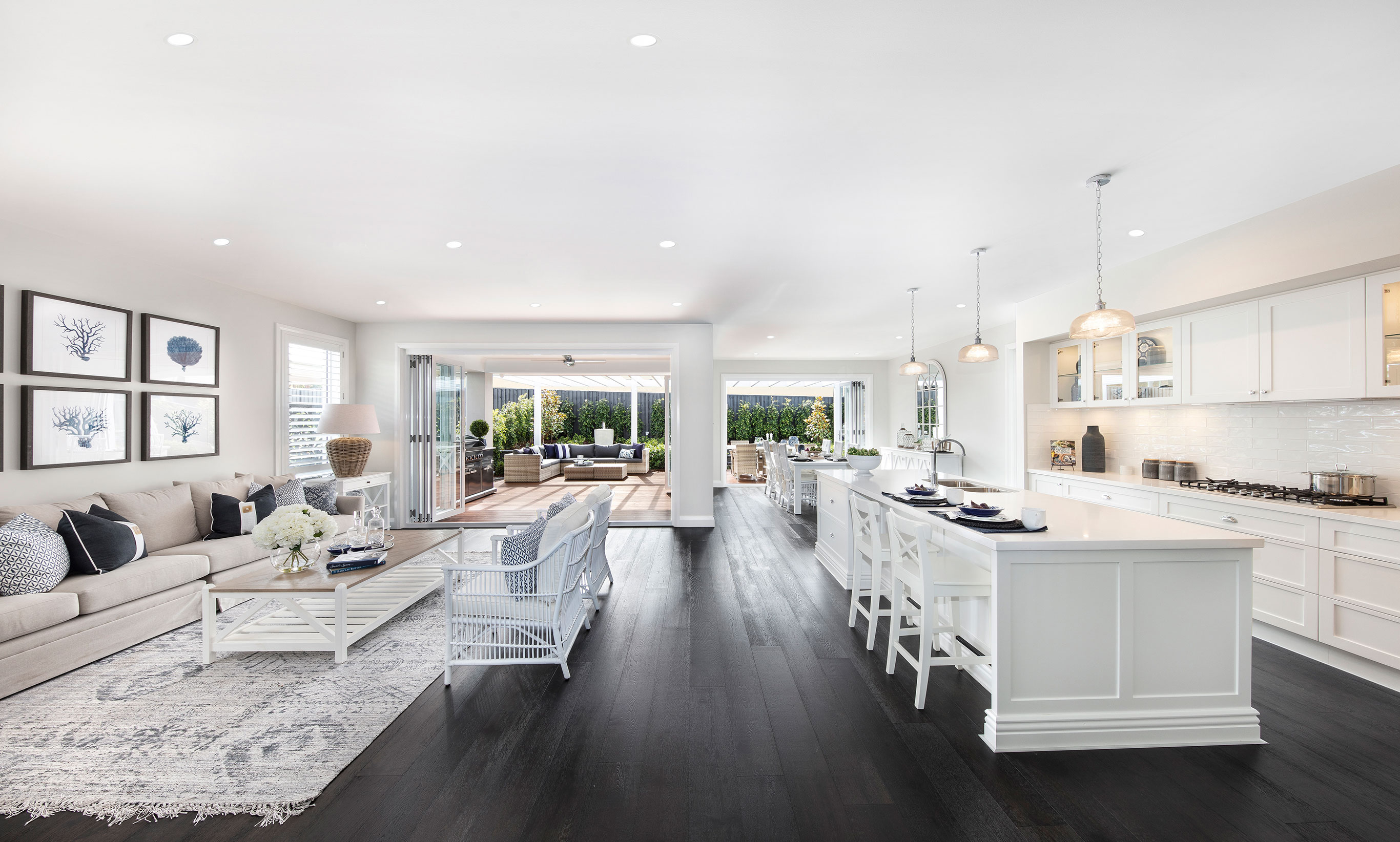 #4 – Hamptons Style Garden
Much like the interior of the home, the characteristics of a Hamptons style garden are that they are well-manicured, clean, symmetrical, and uncluttered. Rich green plants and classic flower arrangements are the next step. But don't overcrowd it. You don't need a massive space to create a Hamptons style garden, but everything must be in relative proportion to the rest of the home.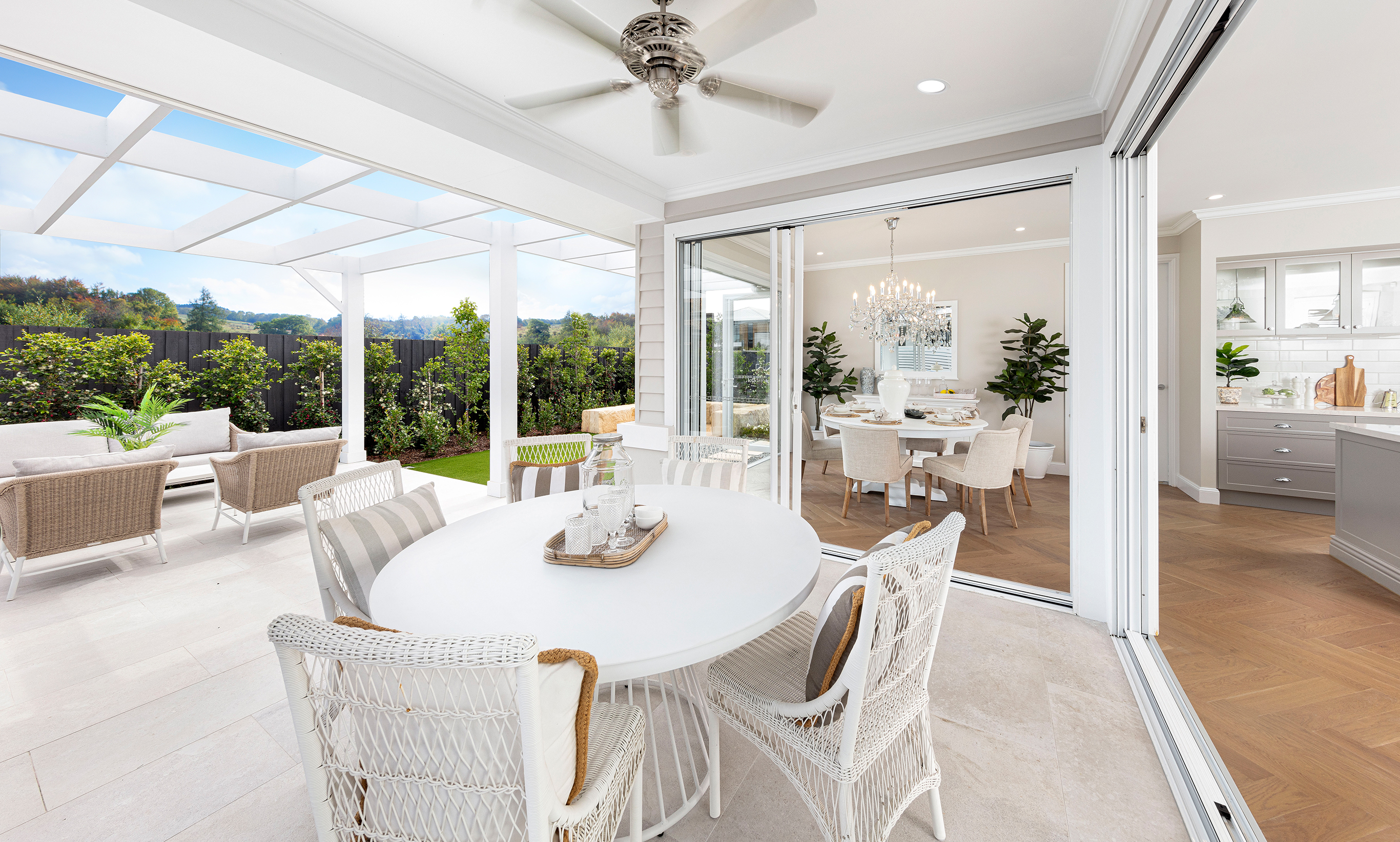 #5 – Hamptons Style Staircase
The Hamptons style staircase is a classic feature of the home, and is a must for reaching the second story. Deep steps of timber or oak combined with white painted railing provides a gradual physical transition from one space to another – and emphasises the visual notions of relaxed movement.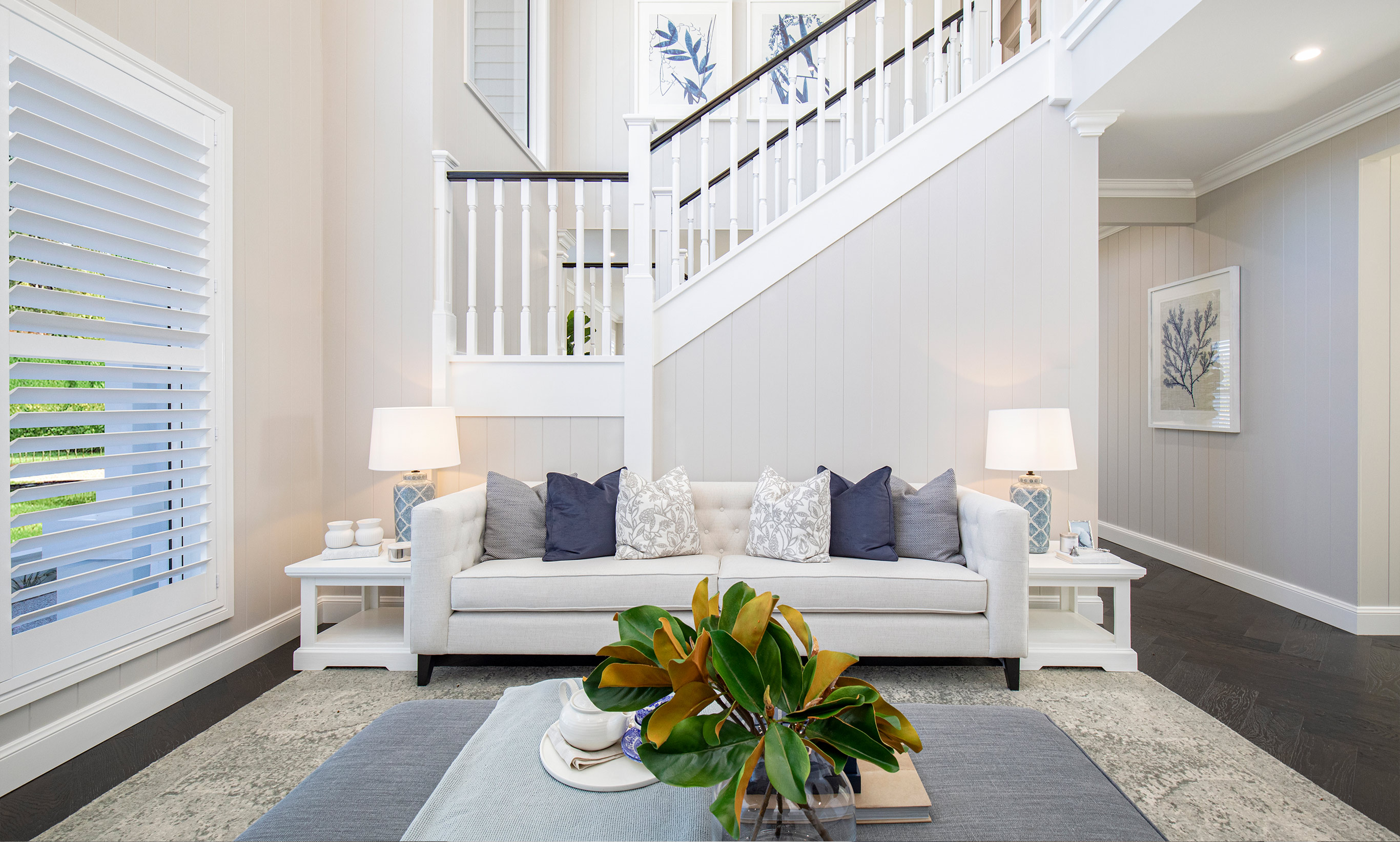 Take a tour of one of our most popular Hamptons homes, the Saxonale 40, on display at HomeWorld Warnervale.
---
Take a Virtual Tour through our Hamptons Styled Homes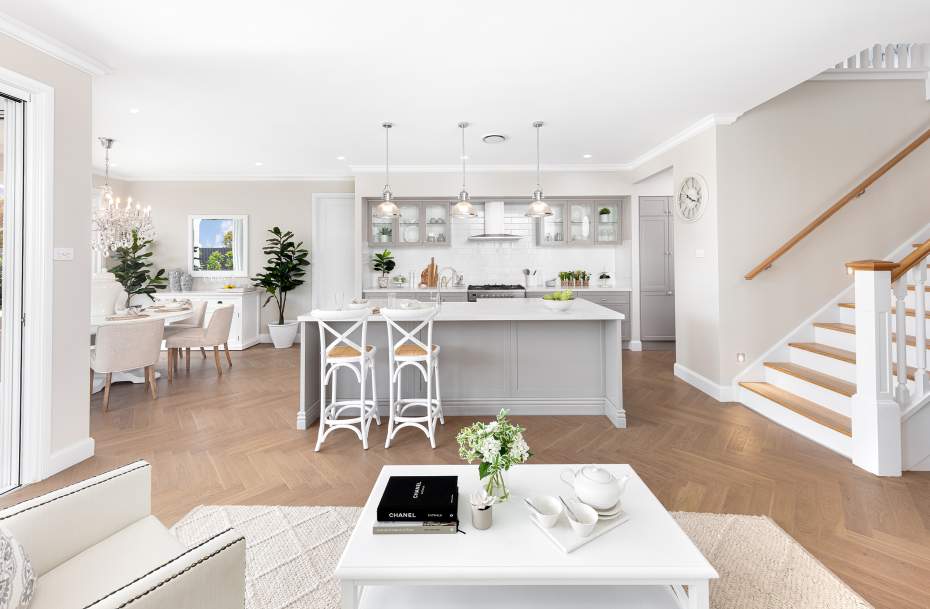 Hamptons style home design and interior design ideas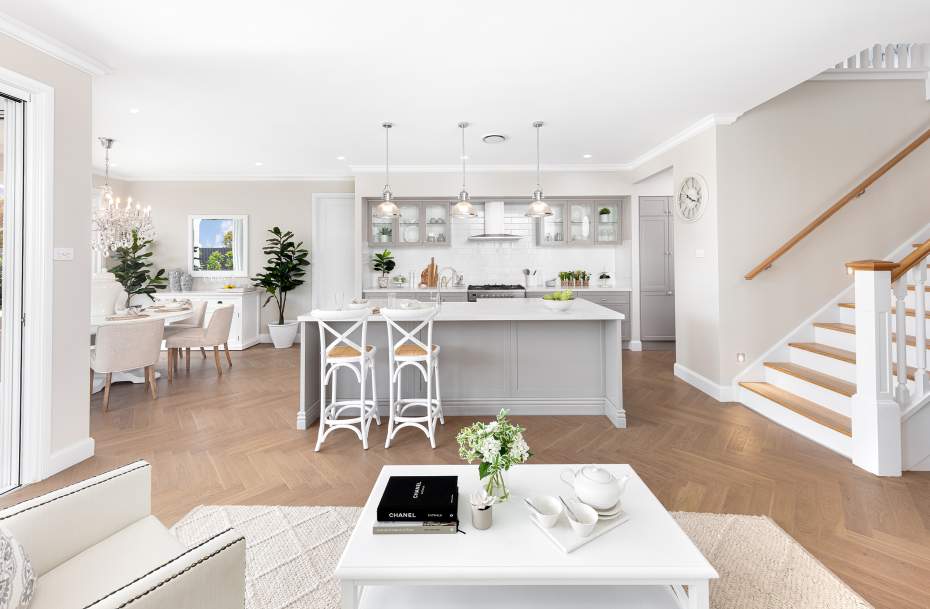 Sophisticated coastal designs, quality furnishings, and neutral tones accented with shades of blues and greens, all inform the Hamptons style home design. The coastal influence is apparent in the tranquil ambience of Hamptons style home interiors.
McDonald Jones Homes can build your Hamptons style home in NSW.