Spring Summer Interior Design Trends of 2021
Spring is here!  As we are spending quite a bit of time at home, it's important to make it feel like a sanctuary — a place you feel uplifted, comfortable and inspired.
While we love decorating and updating our homes at the turn of each season, there's just something about Spring that feels bright, cheerful and filled with hope.
Bring those emotions into your interior with these top 5 interior design trends we can expect to see in Spring 2021!
Here are a few ways to bring your home to life this Spring:
Colours
Calm & Joyful Colour makes an incredible impact in our lives, so we encourage you to consider how you can use colour throughout your home to create the ambience, mood and environment you desire. Here are some of our favourite 2021 / 2022 Colour trends:
Ocean Hues
Coastal colours and styling have been one of the most popular interior design styles in Australia for over a decade and the use of ocean hues in our homes can be applied to many different interior styles.
The 2020 Pantone colour of the year was Classic Blue which aligns beautifully to classic coastal and nautical interior design whilst looking to 2021 - Benjamin Moore, a leading American paint brand, has named Aegean Teal 2136-40 as the colour of 2021 describing this calming shade of oceanic colour as an "intriguing, balanced and deeply soothing" hue that promotes natural harmony.
Explore the Coolum at HomeWorld Warnervale to see this trend bought to life
Explore Coastal Interior Design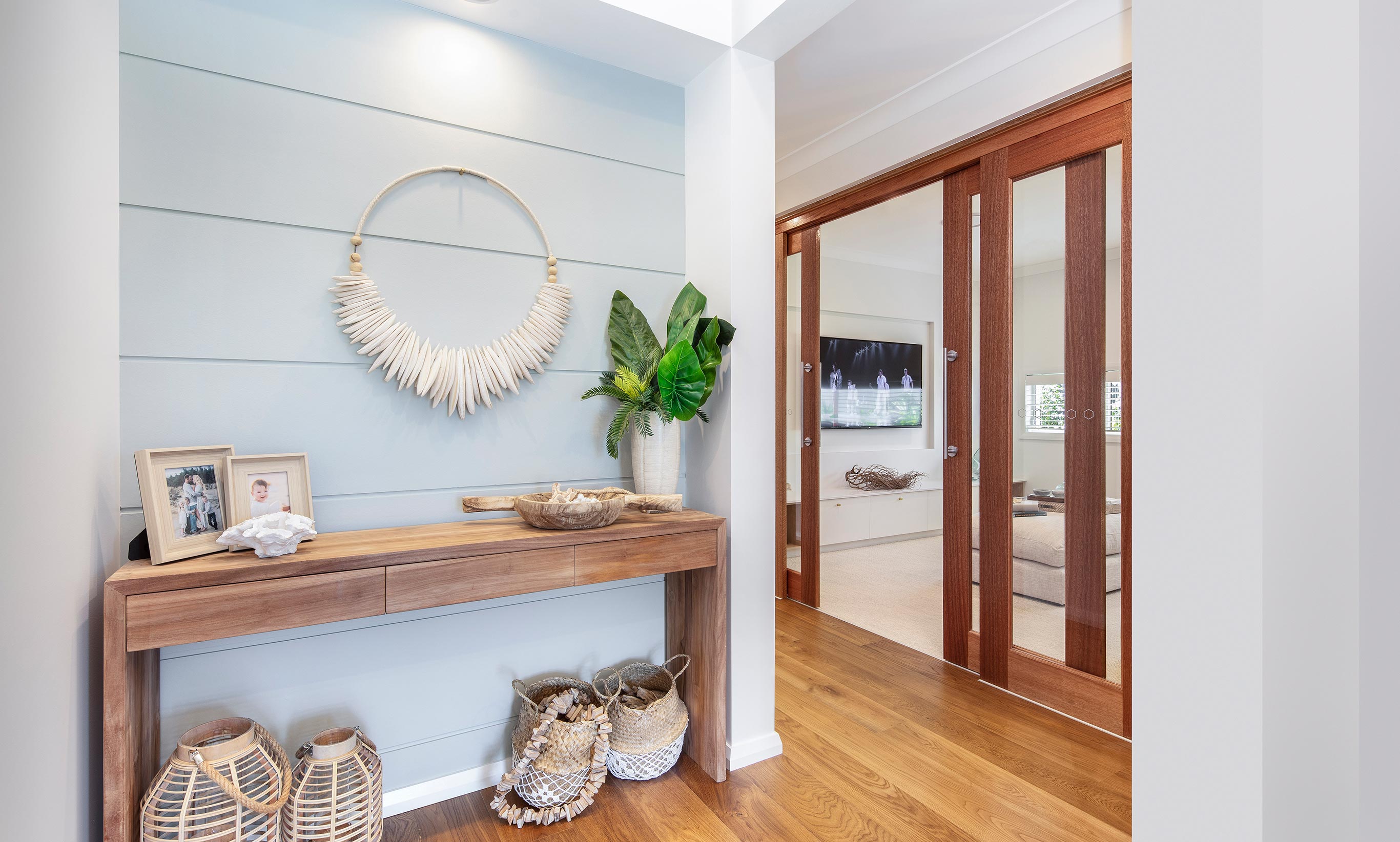 Painting Joy
Our friends at Taubman's have created a beautiful Chromatic Joy collection that features a new and refreshing palette of 23 pastel-toned colours which are sure to evoke a feeling of positivity and joy throughout your home.
Each of the optimistic and bright colours are named after verses of the 1979 Derek Mahon poem "Everything is Going to be All Right" which has gained great popularity in response to the tumultuous time the world has endured over the past two years.
Explore this uplifting colour collection from our friends at Taubmans and refresh each space of your home with a little positivity in the simplest way.
Warm Neutral Earth Tones
While pops of colour are incredibly appealing in the warmer months, there's nothing quite like those neutral, earthy tones to create a clean, calm and sophisticated environment in your home. Earth tones, like shades of brown, burnt umber, terracotta, beige, taupe and tan will continue to be popular due to the connection and focus on the environment, nature and social responsibility.
Explore the Seaview at Waterford Living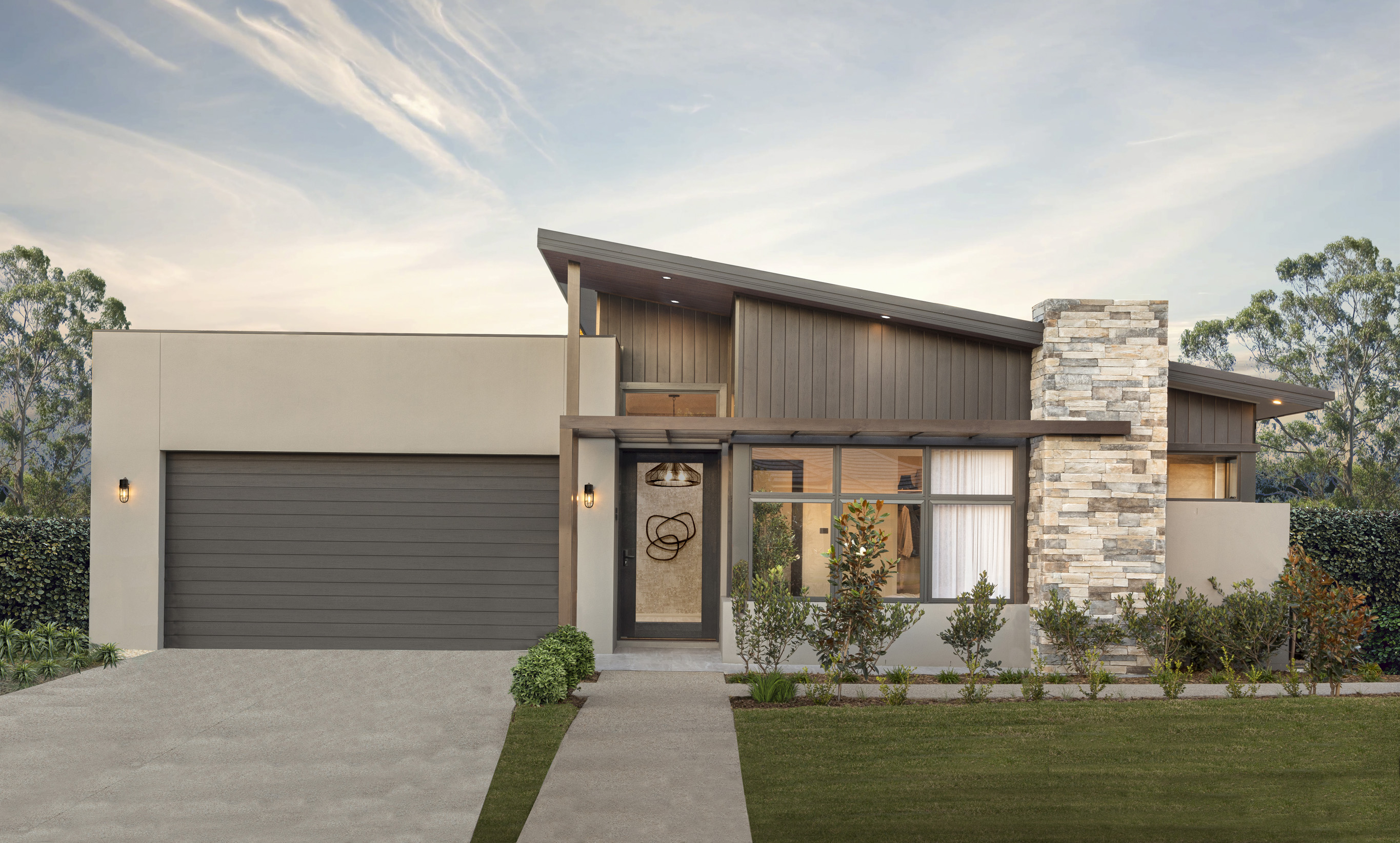 Walls Of Wonder
Wallpaper has been making a comeback over the past couple of years thanks to advances in printing techniques, finishes and the design world's love of pushing the boundaries. We love wallpaper and its ability to add a bold print, striking colours and a beautiful repeating design to our spaces — especially accent walls, bathrooms and other nooks and crannies around the home.
Explore the Massena at Sovereign Hills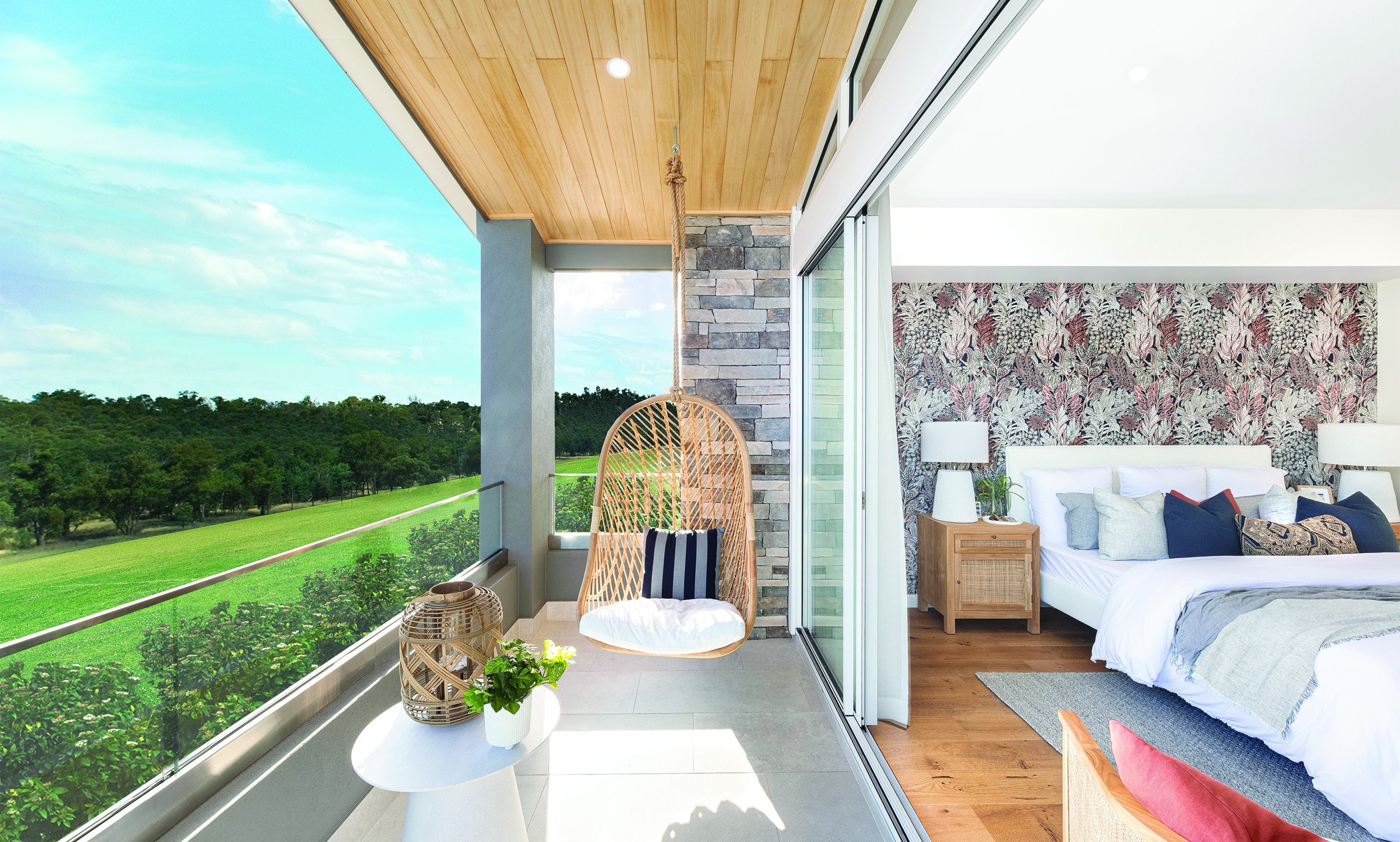 All The Curves
There is a significant move towards rounded shapes in interiors, particularly in feature wall cut-outs and furniture. As our homes have become our sanctuary more than ever, round shapes are kinder and more welcoming, evoking a cocoon-like comfort. This trend is leading the way in the furniture category, so we look forward to more options and inspiration in the coming years.
Explore the Veuve Executive at Googong here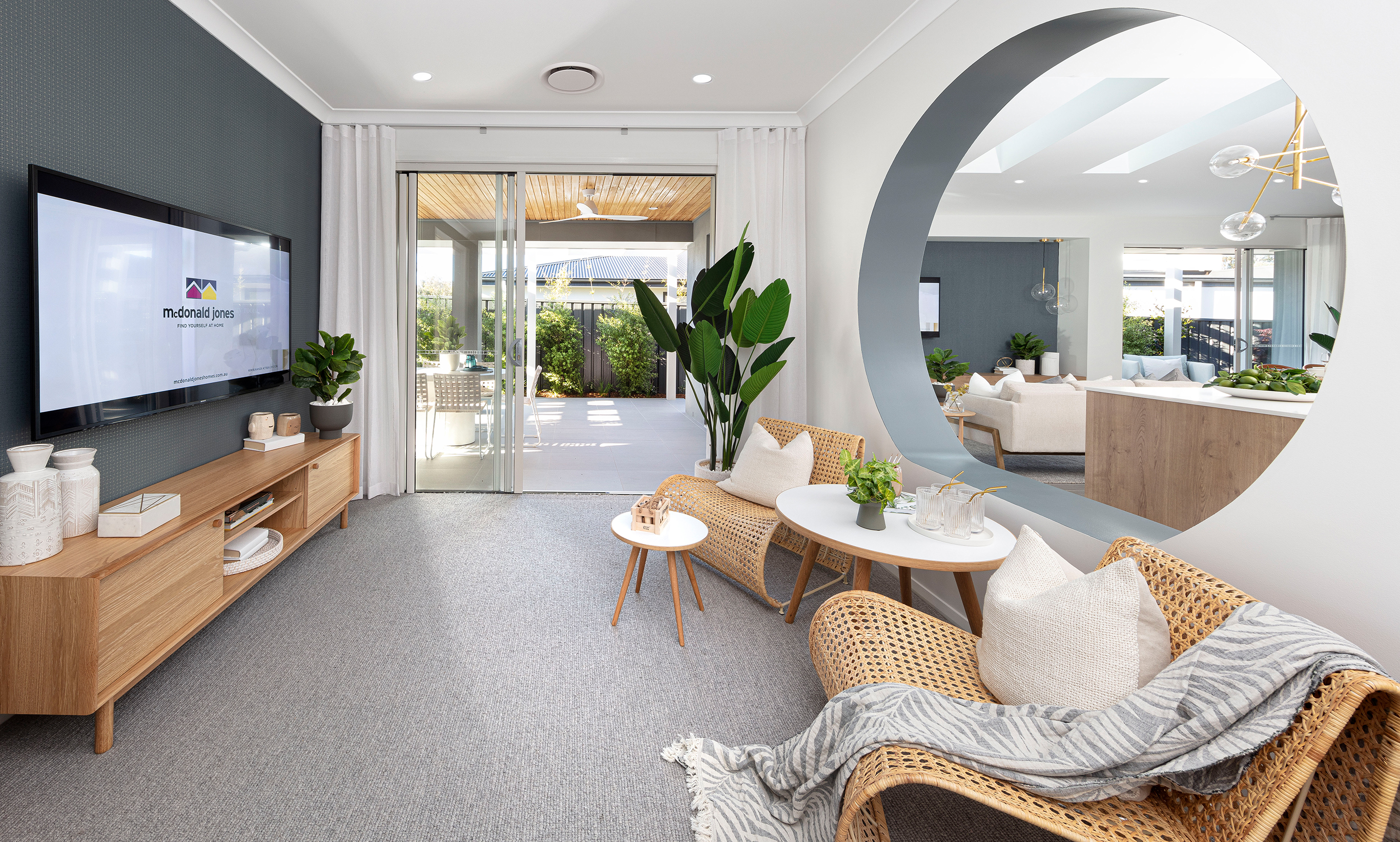 Get back to nature
We have become only too aware of how fragile our lives and our planet are in recent months, so anything we can do to get closer to nature or take care of the environment (reuse, recycle) the better! Key ways you can enhance the outdoors in your home are:
- Using earth elements like cultured stone & wood throughout your home
- Plants for either large plants to make a statement or a collection of smaller ones
- Rattan or wicker furniture
- Natural fibres: Sustainability has been a focus in the interior design and home builder world for several years now — and it's only going to become more prominent.
Explore the Miami at HomeWorld Thornton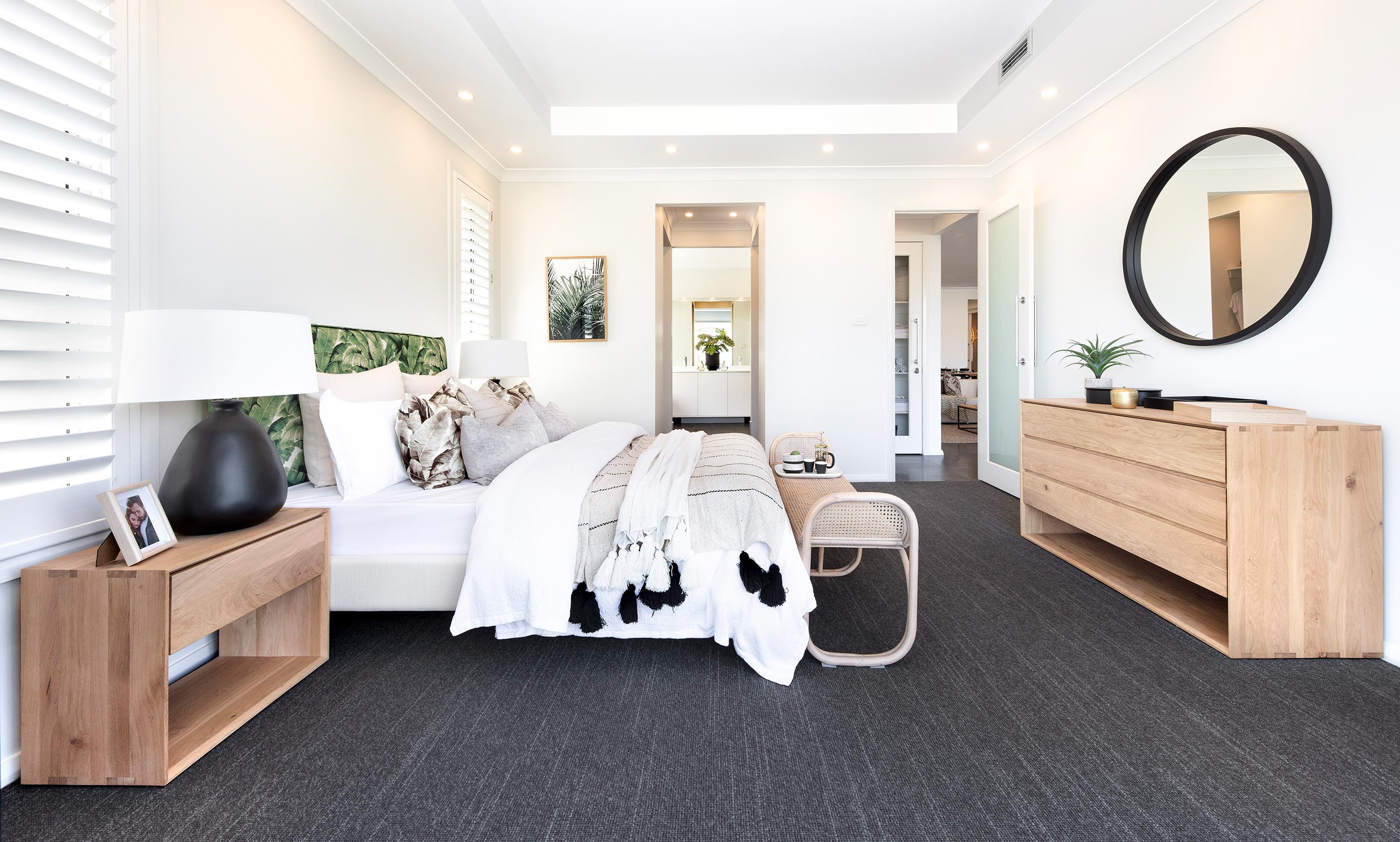 Take it one step further and Friluftsliv! Friluftsliv – the Norwegian concept of 'open-air living'. Obviously, Australian's are no strangers to this concept, in fact, we probably created it, but it is now a major international trend since the lifestyle-changing Covid hit in early 2020.
Spring is the perfect time to make those changes and upgrades to your outdoor spaces so you can enjoy every aspect of your block. Spend a little extra time creating an inviting space on your outdoor patio or deck this Spring with comfortable seating, twinkling string lights, large tables, potted plants, on-trend fire pits and other design features that promote friluftsliv.
Explore the Bexley at Sandy Beach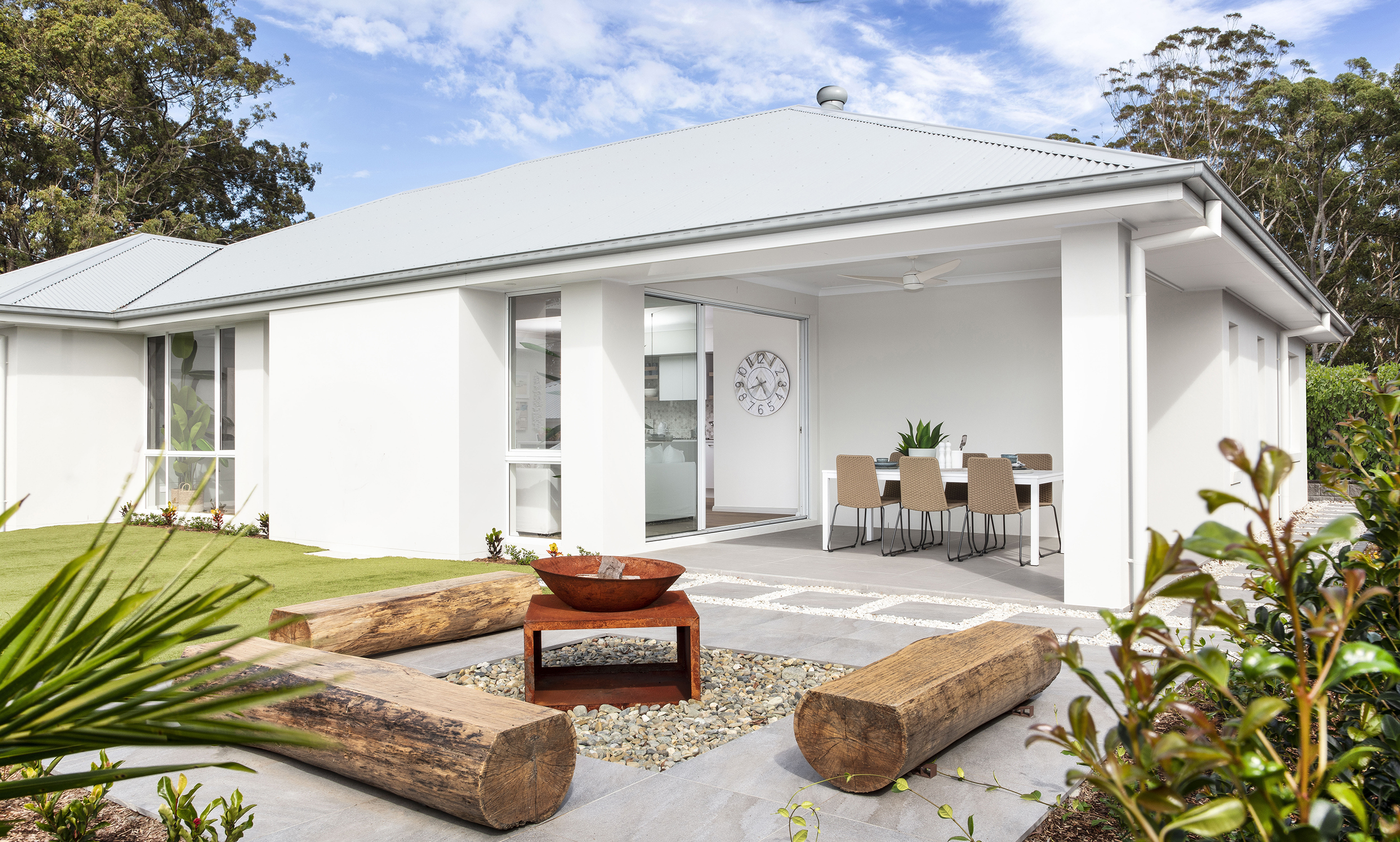 Flexible, Practical, Transforming Spaces
Our homes are still doubling up as offices, classrooms, playgrounds, dance or music studios and of course cafes & restaurants, as we live with the harshest living restrictions in half a century. So, we are all trying to find ways to make our homes work harder by making our spaces more flexible.
Living and working in one space is a challenge and being at home so much makes us look around at what we have and see it in a different light. It's important we create new uses and move things around for better functionality and zoning each of the different areas helps to define the space and keep it stylish through use of rugs, artwork, lighting, and plants.
Explore the Valiente at Wongawilli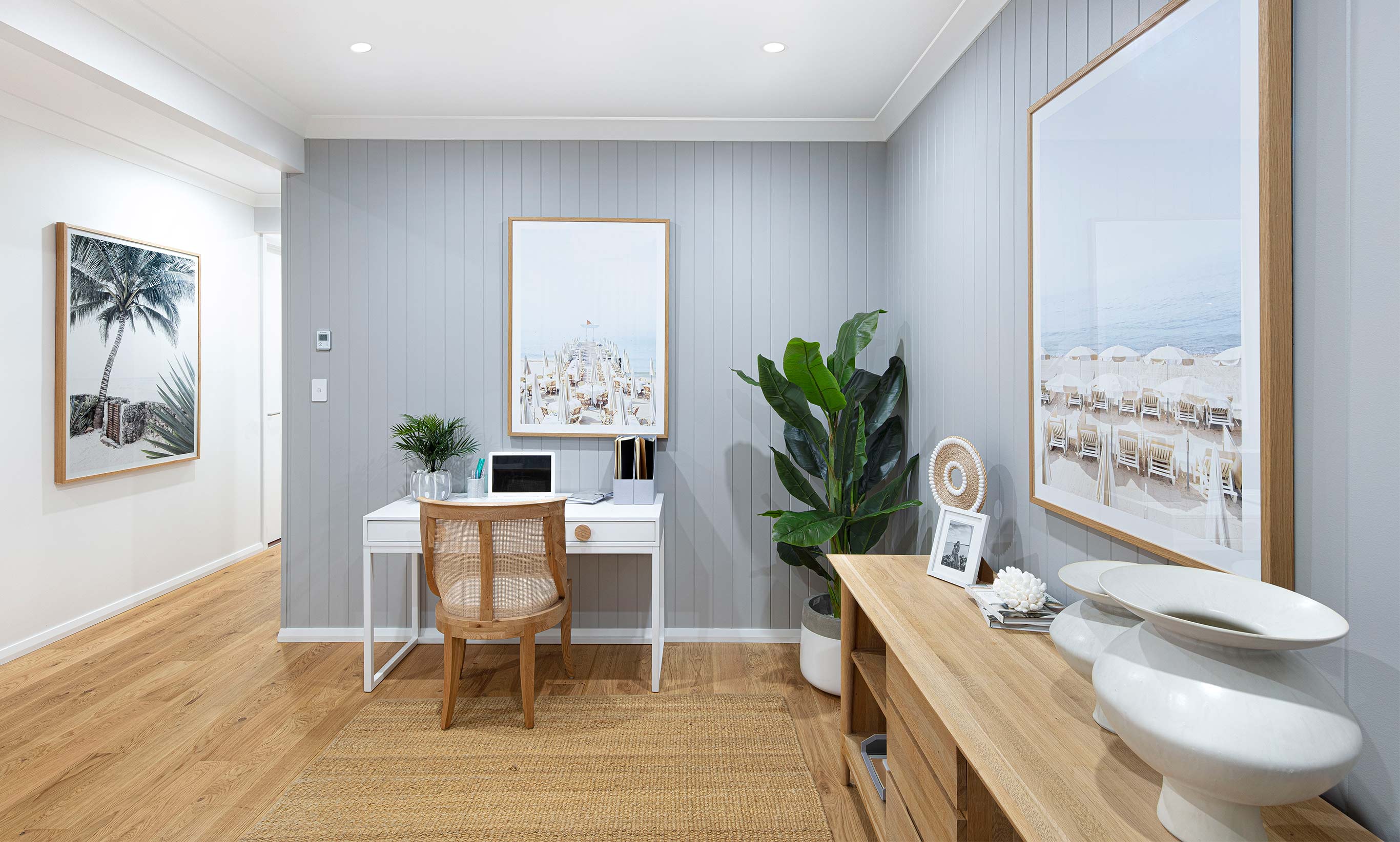 Organisation and tidiness are also key to a beautiful spring styled home – so we encourage you to sort, rehome, find an alternative use and throw out to ensure you are doing less work to keep your zones clutter-free.
We can't ignore how lockdown has changed the way we see our homes and how they have become a place of refuge and sanctuary. Home is our safe place, so comfort and cosiness are paramount. Whilst also being inspired and raising our spirits is vital to maintain a happy and harmonious home finding new ways to enhance your lifestyle is the central focus of every member of our team.
Research for emerging trends, colours and finishes is a passion of the MyChoice Design Studio team. It's all part of ensuring that we help create a home that truly reflects the individuality of each customer. "Our job is to turn your house into a home you can truly call your own, a home that is uniquely yours. It really is the finishes and touches that reflect you. We love seeing the look on a client's face when it all comes together for them."
Selections when choosing your personal style is such an exciting period in the building process and our team of experienced Interior Designers aim to ensure that everyone enjoys their Design Studio experience, as we bring your vision to life.
Find out more about MyChoice Design Studio or for more inspiration, see the new Inspiration pages of our website.