From the moment you step inside a coastal beach house, the features and treatments inspire the feeling of sitting on the sand by the ocean in the late afternoon breeze. 
The light and airy feel of these homes appeal to Australian's, no matter where your home is located, for the clean, relaxed styling and carefree vibe they evoke.
Many of our customers love coastal styling and our McDonald Jones interior design team understand clients enjoy being inspired by a fresh approach to their favourite styles, so read on to discover our newest Forster Grange Display Home plus where each of our unique coastal styled Display Homes are located. 
Coastal Colour Palette
The welcoming and soft style of a modern coastal home is created via a fresh colour palette of coastal hues and calming natural tones.
Tranquil ocean tones of sky blue, teals, and eggshell are accented by colours found in native vegetation and set against seafoam whites, plus shell and sand tones to create an unassuming style that pays homage to many elements of our natural environment.
Coastal colours fill a home with a calmness and serenity the entire family will adore, creating a holiday vibe for you every day. 
Key Features within our Forster Grange Coastal Home:
Surfmist exterior 
Caesarstone Airy Concrete benchtops
White panelling on Kitchen cabinetry
Ocean colour feature tiles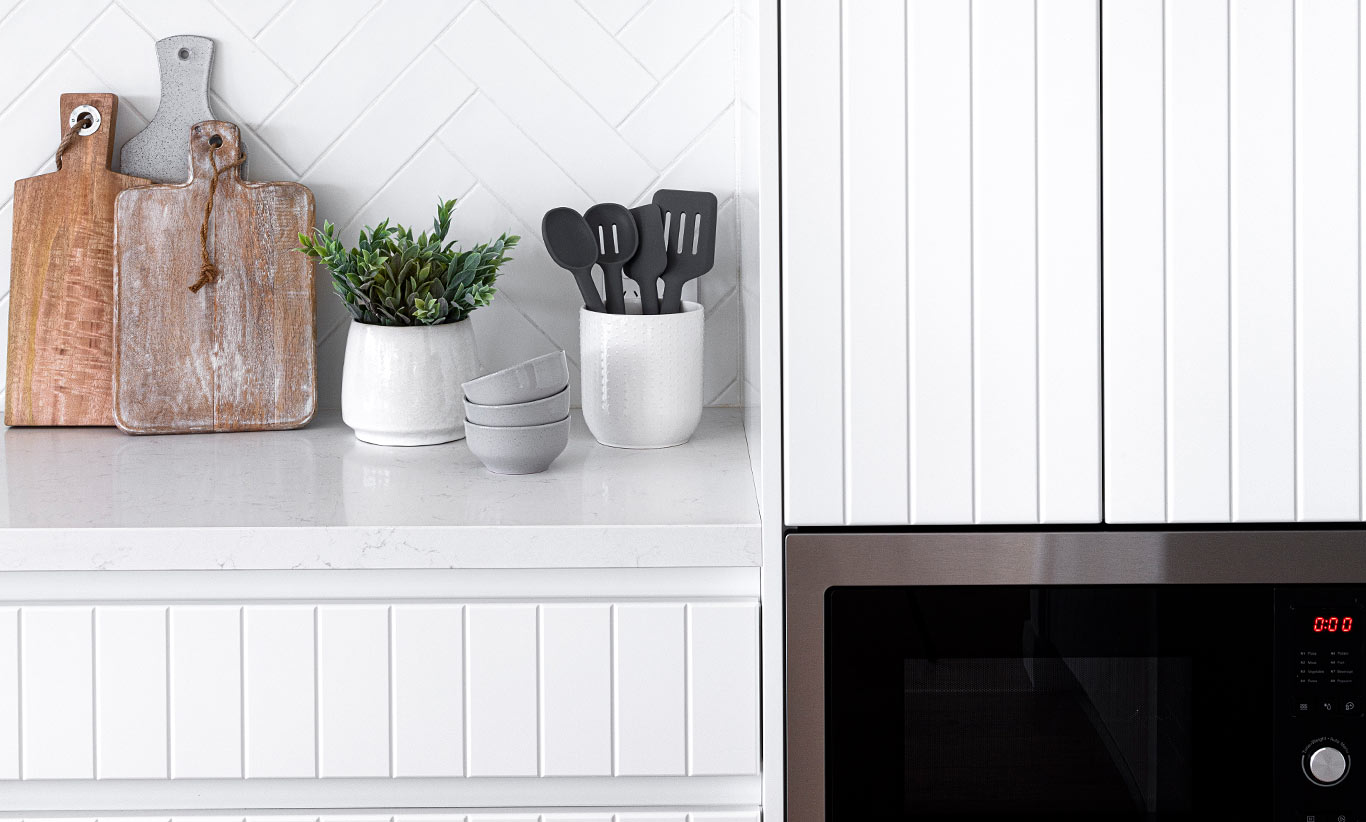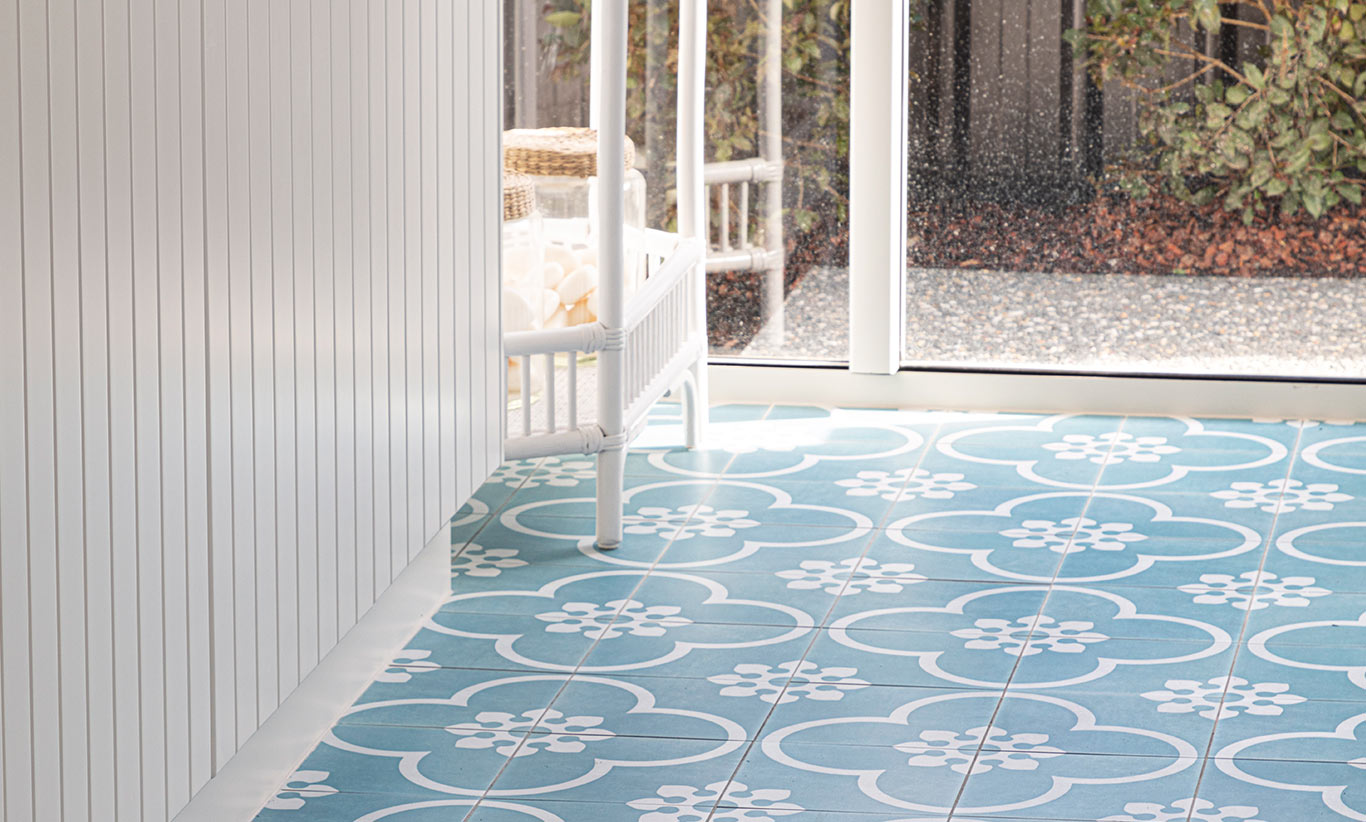 Coastal Home Textures
When it comes to building beach houses, the weathered timber beach shack is a highly sought-after design aesthetic. Inspired by driftwood, the use of weatherboards or timber cladding in either the interior or exterior add a beautiful coastal touch. 
Natural materials are used predominantly in coastal and beach house style homes to further deepen the natural aesthetic. Linen, cotton, wicker and seagrass accents amplify our connection to nature and the relaxed and carefree memories of holidays on our beautiful beaches.
Key Features within our Forster Grange Coastal Display Home:
Timber Flooring – light tone
Weatherboard cladding to Façade 
Wall Panelling on internal feature walls & ceiling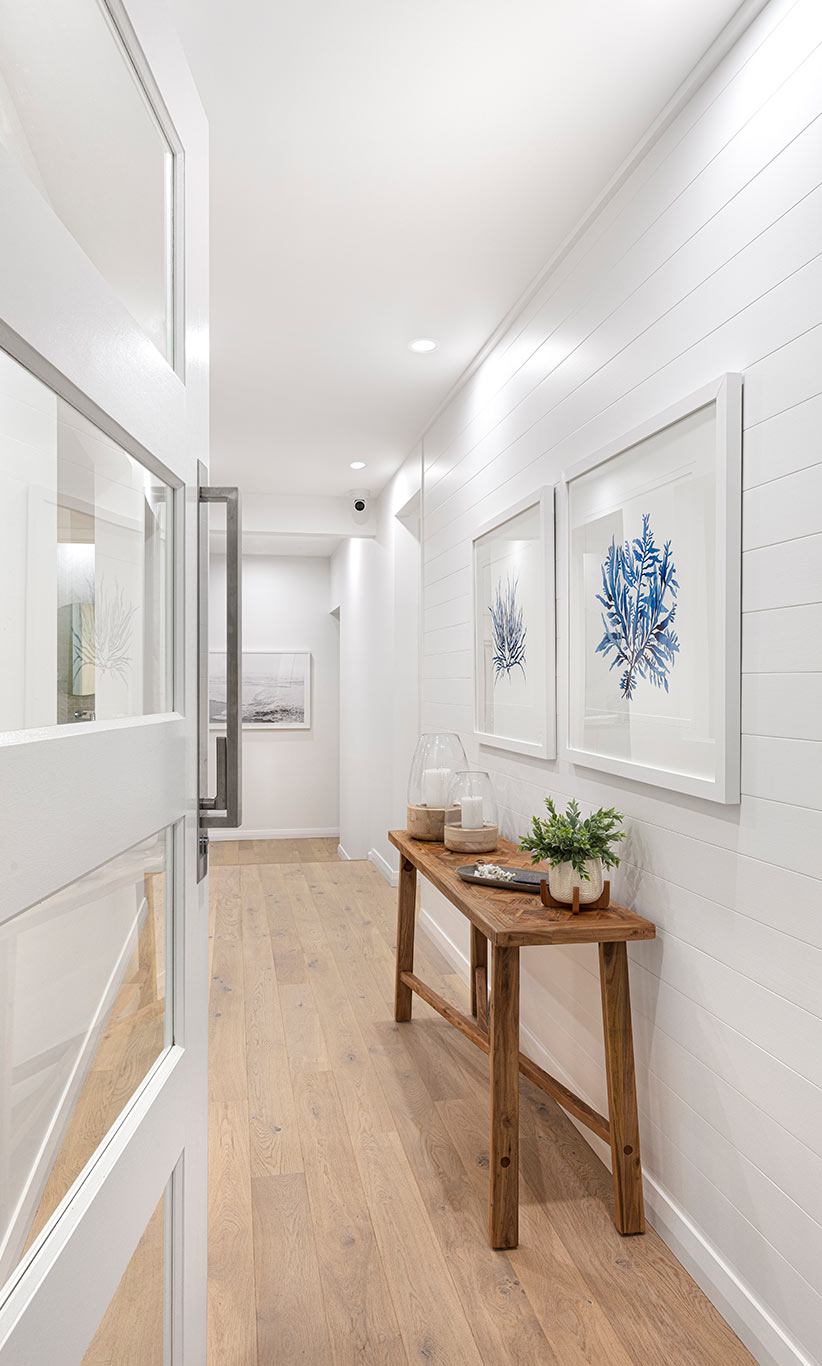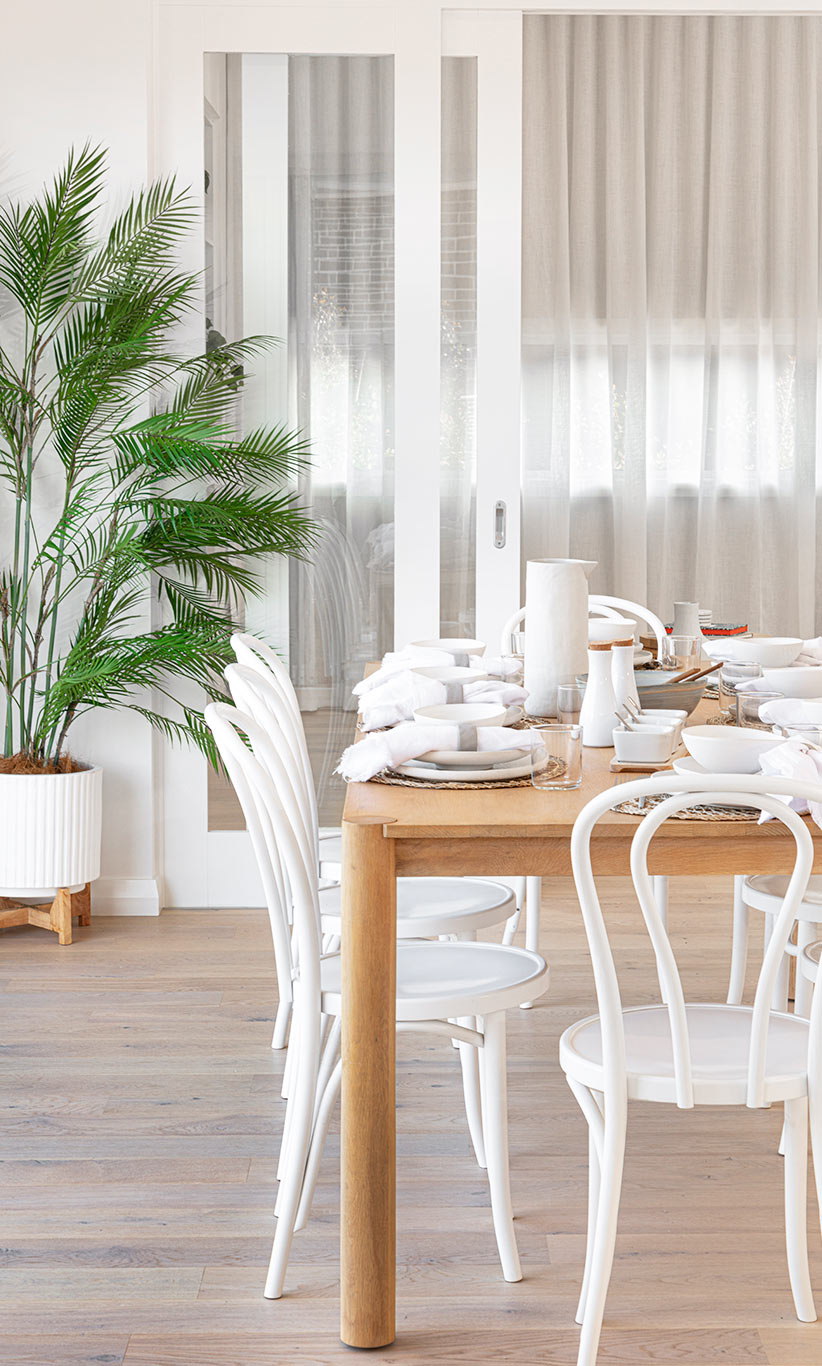 Beach House Design 
The contemporary coastal home or beach house design focuses on function and practicality for easy, low-maintenance living. These homes create a soothing and seamless connection between the indoors and out with simple clean lines throughout such as recessed doors.
All it takes to create a spacious coastal haven is beautiful, expansive windows accenting your views and the free-flowing open plan for an effortless air of relaxation.
Key Features within our Modern Coastal Home at Forster Grange:
Stone feature stack on Facade
Square set reveals 
Expansive stacker doors and windows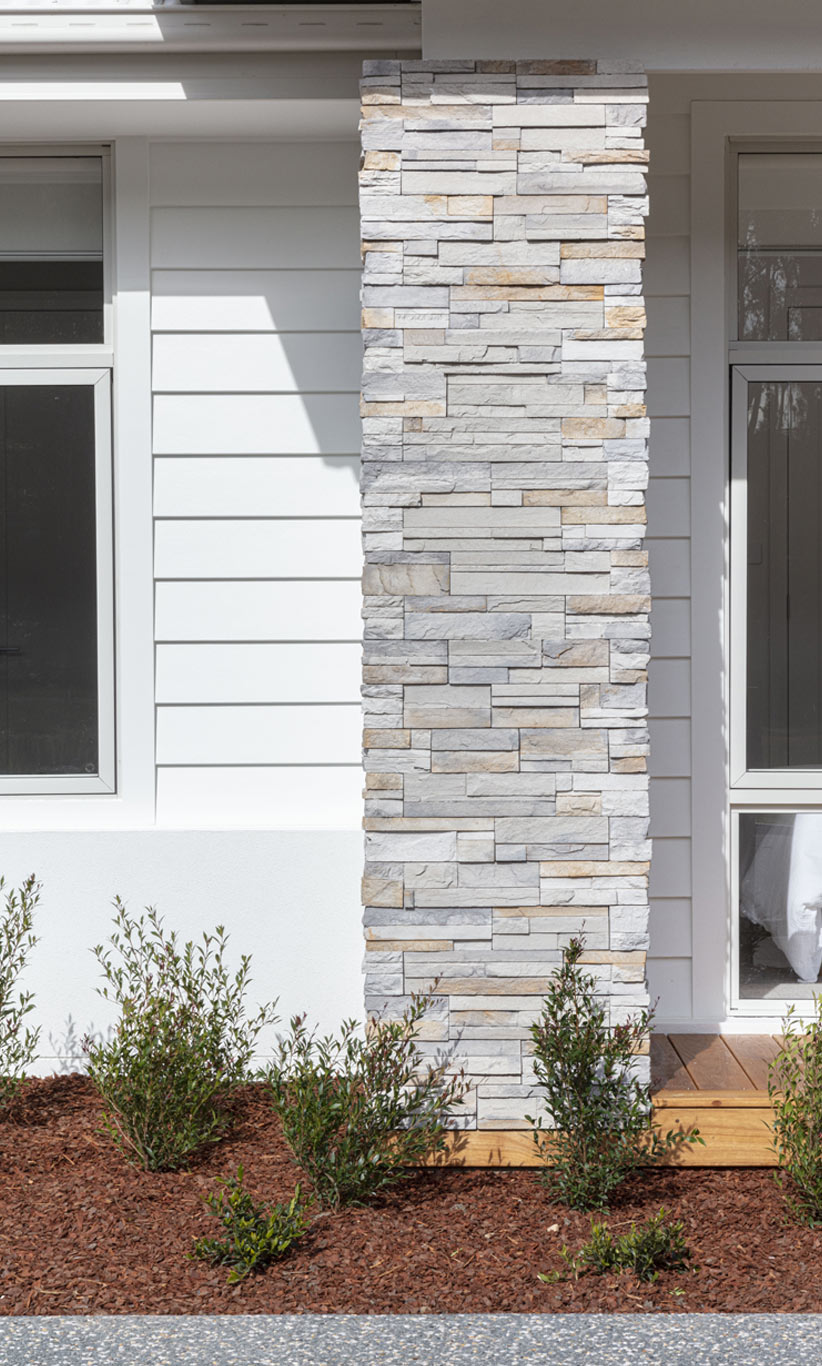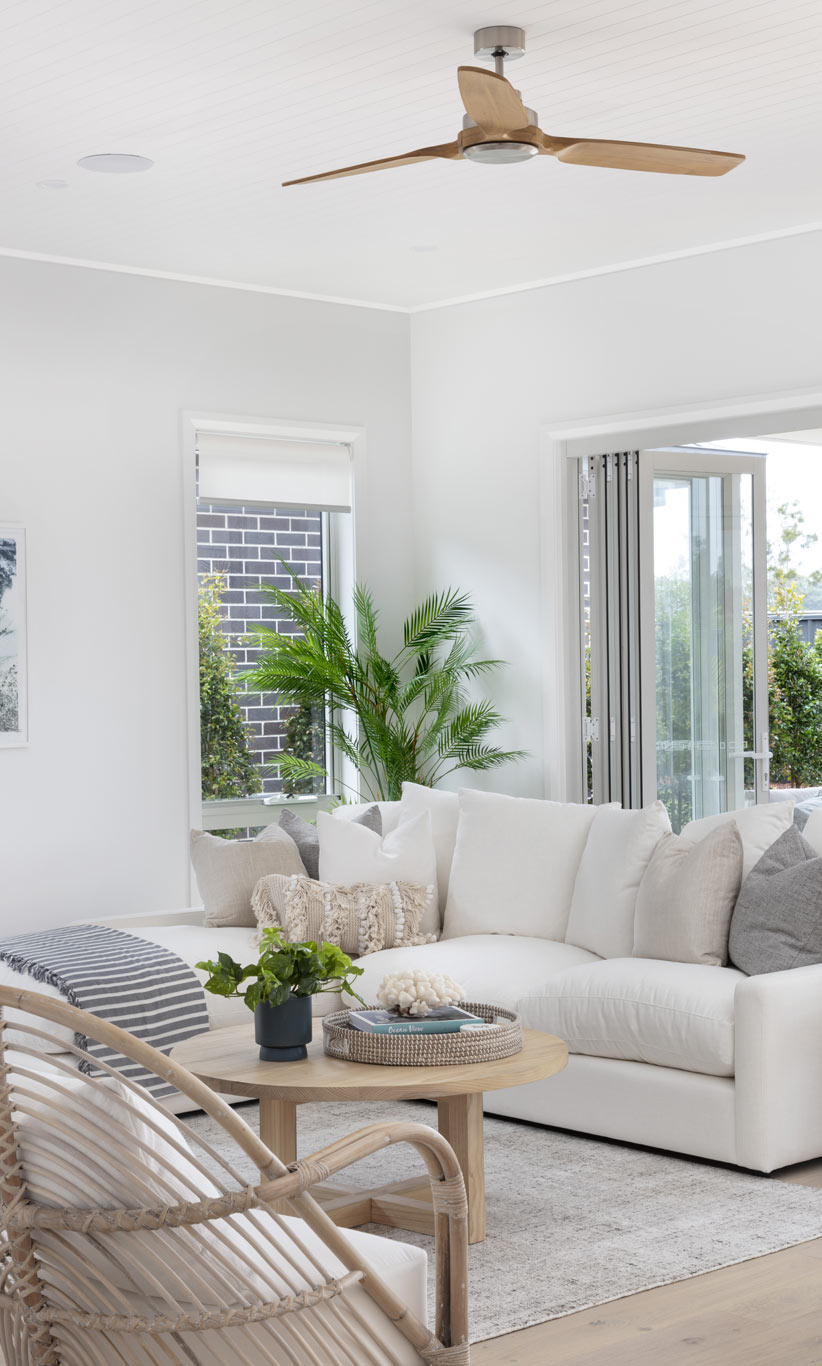 Our new San Marino Manor 15 with coastal styling at Forster is a beautifully curated home, with many tranquil spaces you will never want to leave.
See the below list of all our coastal and beach house styled Display Homes, created to inspire.
---
Take a Virtual Tour through our Coastal Styled Homes