Hermitage - Virtual Tour
When it comes to choosing a home that truly captures your desired lifestyle and in turn defines your personality, the Hermitage responds to your every need. Take a virtual tour, we think this could be your dream acreage home.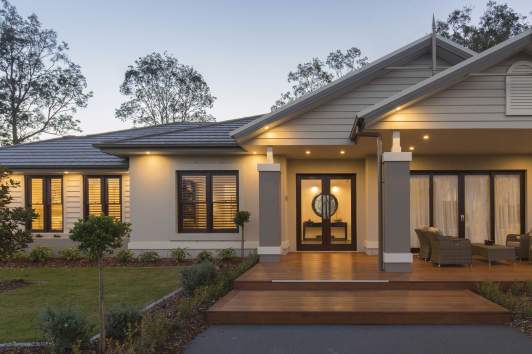 Find out more about the Hermitage
The Hermitage delivers the essential elements for unsurpassed elegant living. Every space featured is designed to inspire and make each moment special every day. View the floor plans now.
Book a Private Visit of our Display Homes
There's nothing better than experiencing the flow and feeling of what life would be like living in one of our designs. We invite you to make a booking to take a private tour of our Display Homes. These exclusive walkthroughs are available by appointment only, for a small and limited number of guests.