Must-Haves for Outdoor Family Entertainment
A safe, family-friendly backyard is as important as ever here in Australia. With people and families spending more time at home and wanting to relax with loved ones outside, investing in the perfect outdoor entertainment area will go on to benefit you and the family for years to come. With McDonald Jones Homes, we offer lots of options to create the perfect outdoor space to suit your needs and your lifestyle. Our fixed price house packages give families the room to enjoy the outdoors, run around and get fresh air, so they can enjoy the fun things! Some must-haves for outdoor spaces include things like: outdoor BBQs, trampolines, lounge chairs, seating areas for outdoor dining and outdoor games to promote physical activity, as well as fun! Swimming pools or water features are also popular in New South Wales homes, to fully enjoy summer and soak in the vitamin D.
Fixed Price House Packages for Family Entertainment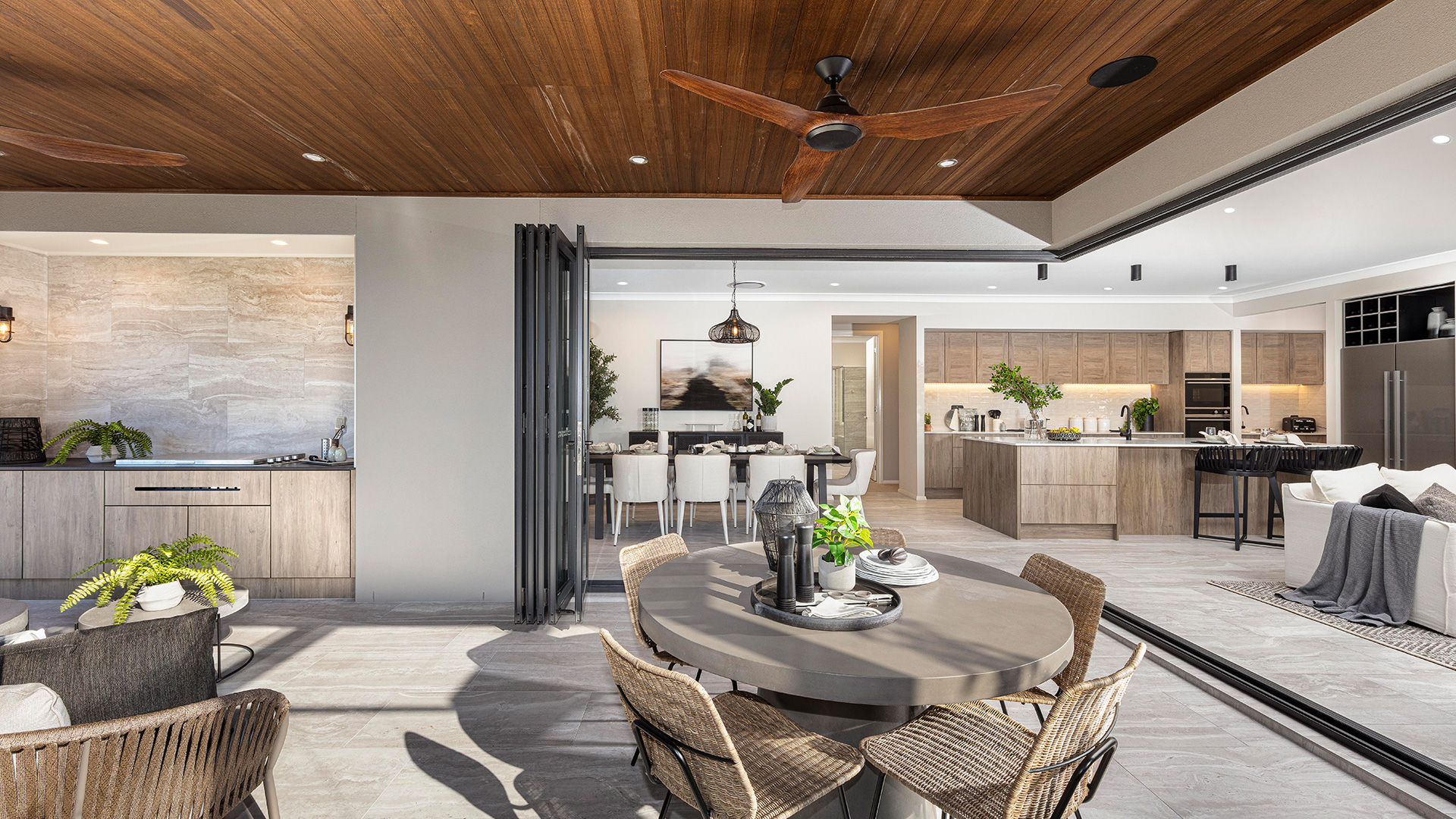 A fixed price house package is a complete house package or turnkey package, as it's also known in the industry. These types of packages are a great choice to build on your own land and include the costs to build your chosen design, including the great range of inclusions and optional upgrades you've chosen for your new home. These packages are fixed, including site costs, so you know upfront what you're paying for. With a fixed price house package from McDonald Jones, your Sydney or greater NSW home can include all the outdoor entertainment options you could want, at no extra cost.
Outside Seating, Activities & Relaxation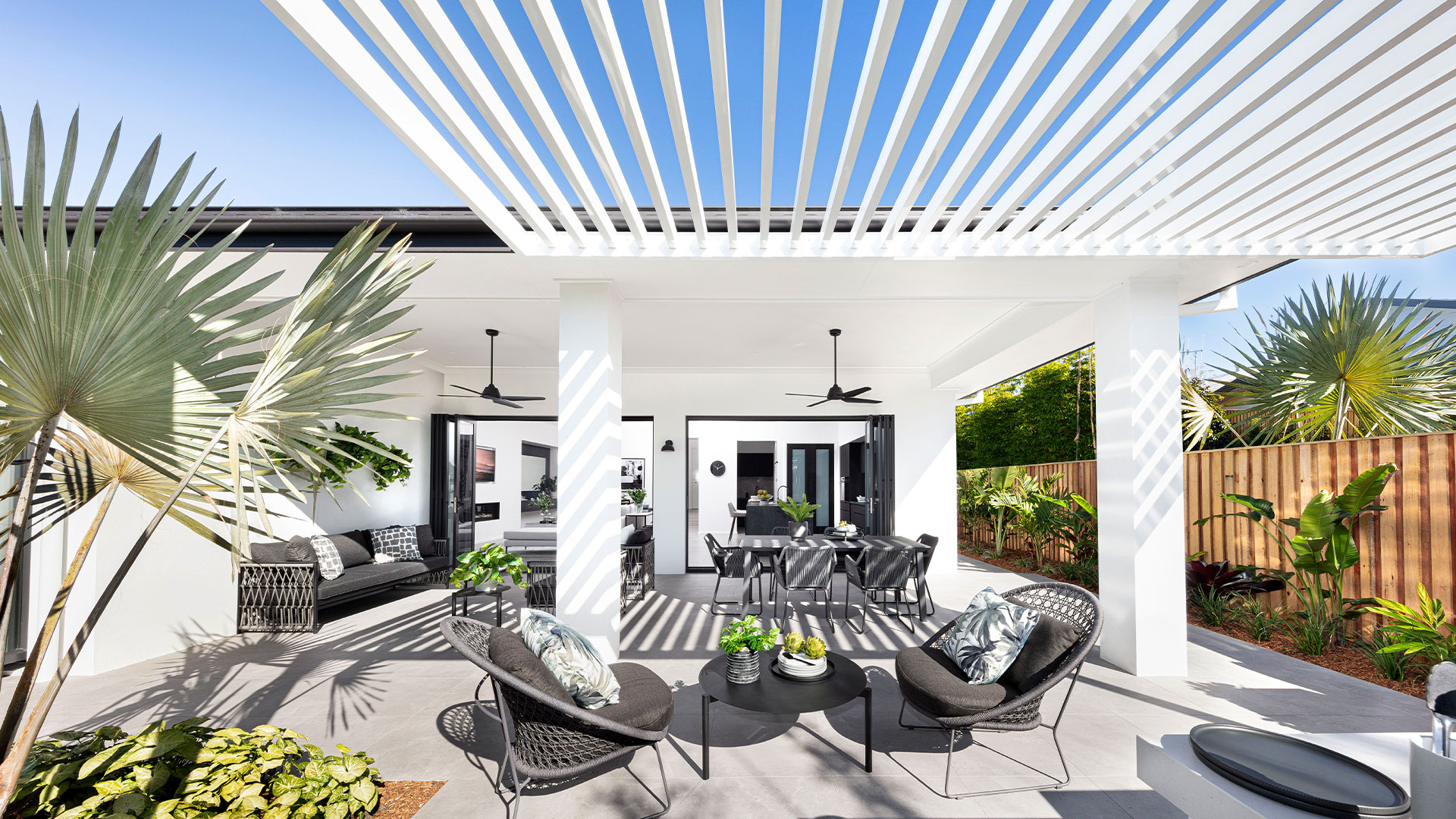 Some must-haves for outdoor entertainment in your new home, include many things that are imperative to a great spring and summer. Whether you're just a young couple, a single bachelor home investor or a growing family, there are lots of things you may want to consider when building on your outdoor space. Outside seating is the first on the list. Incorporating things like deck chairs, great for reading a book in the sunshine or outdoor tables and chairs, to bring the family together to eat outside. Alfresco dining is a lovely summer activity that not only allows you to barbeque while watching the sunset, but takes time away from screens, so you can connect again with loved ones on a personal level. Also consider things like a family-friendly BBQ space, a modern deck for dinner parties under the stars, trampolines for the kids and outdoor activities and sports to promote physical exercise. Pools are also a popular addition for New South Wales new home builds and can be a part of a fixed house and land package. Relax poolside, soak up the sun or add a fun water feature into your outside landscaping design. 
Modern Granny Flat Extensions
A popular outdoor home extension is of course the modern granny flat. Granny flats are a great option when you are considering multi-generational living for your extended family, or you want an extra space for guests and family. Our new Soria home design features an attached studio or granny flat, so you can build on your home options and potentially even make an extra income!
Discover more about granny flats, outdoor entertainment options in new home builds and our fixed price house packages here at McDonald Jones Homes by contacting us online now. 
---