Contempo Chic at Wongawilli
Contemporary is one of the most popular design aesthetic around the world today, appealing to those who favour a home of sleek, clean lines which exudes comfort and effortless style.
Contempo styled homes are highly functional and showcase the structure and design of a home, creating a feeling of space and openness.
This epitome of this style is 'less is more', where simplicity reigns and the styling focus is essential elements like couches, tables, light fixtures and art.
Monochrome Home
Individual style and character are created in the Portofino through the selection of materials where effortless beauty is showcased through a sophisticated monochromatic palette of black, white and grey.
This timeless palette offers the opportunity to balance and frame each room whilst creating a feeling of simplicity and practicality.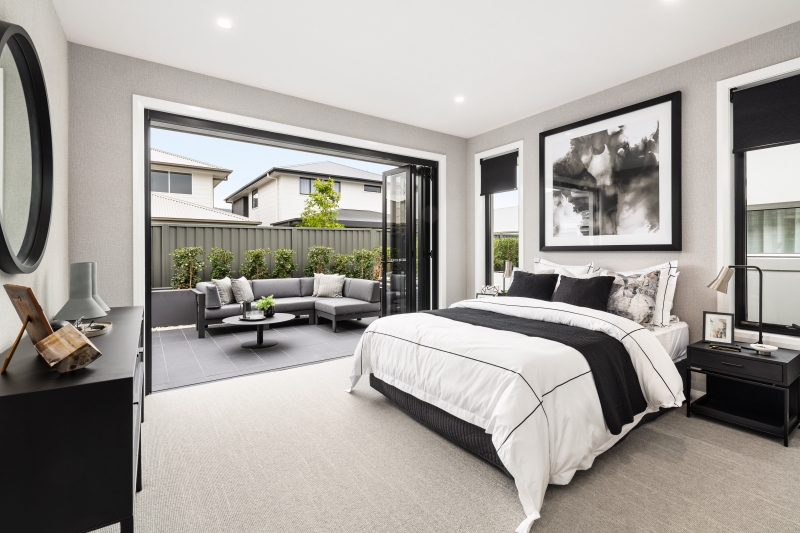 Sleek Surfaces
Contemporary design embraces a balanced use of natural materials, especially light to medium timbers and stones. These natural finishes are often mixed with metals or concrete pieces to create contrast and interest.
The striking Caesarstone Island Bench, in Calacatta Nuvo is a work of art set against the Laminex Silk White cabinetry and Terrazzo tiling.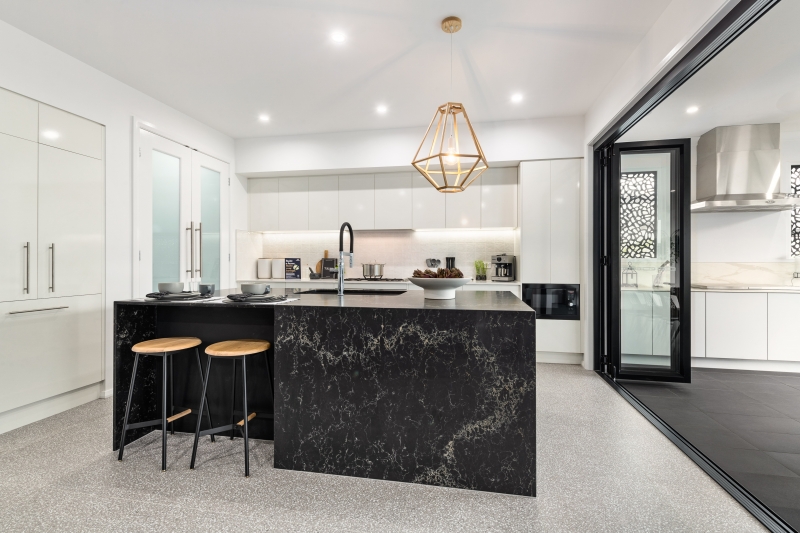 Space and light maximised
Architectural details that open up rooms and create a feeling of more space are essential in this look,  as are large windows or glass doors which to connect the inside to the outside for a seamless transition, creating more light throughout the home.
Lighting throughout a contemporary styled home can be used to direct focus to artworks or as a contemporary feature with the use of track lighting or recessed fittings.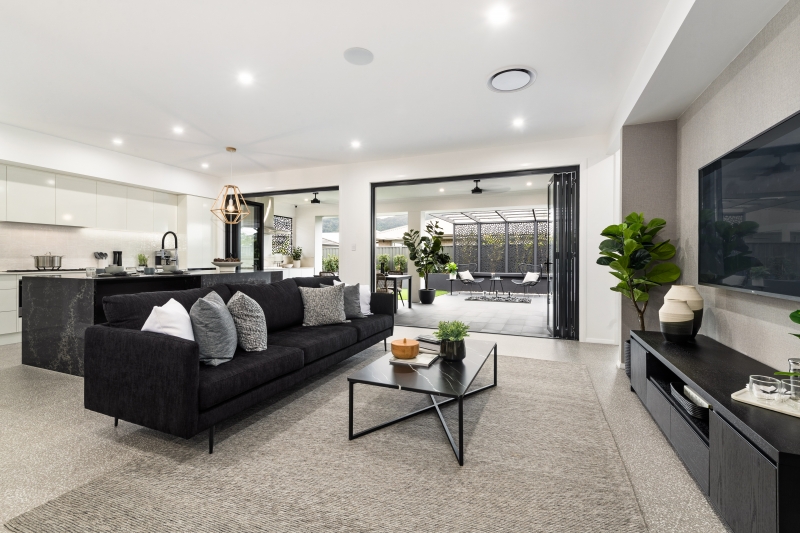 Clean & Clutter-Free
One of the most distinctive elements of contemporary style is clean, uncomplicated lines.
Clean lines are showcased in cabinetry without handles and waterfall edges or appliance towers and integrated appliances. 
Simple profiled skirting, architraves and doors combine to create a sleek and effortless feeling throughout the architectural elements of a contemporary home.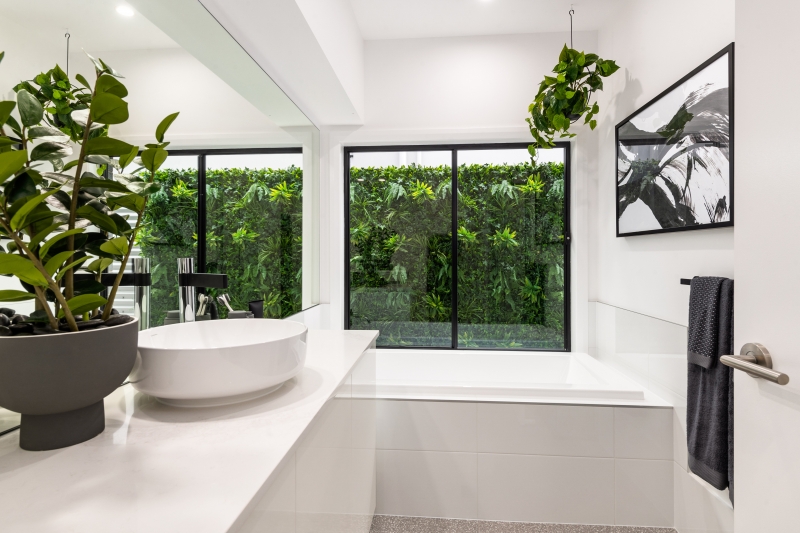 We have five stunning designs, each uniquely styled on display at our new Wongawilli Display Centre. Our team look forward to welcoming you in and helping you find the perfect design for your dream home.
 
---