When homeowners purchase a smaller lot on a large piece of land being sold off by developers, they often have concerns about what kind of design restrictions they'll face. At McDonald Jones Homes, we're here to tell you that you don't have to compromise in these situations. You can still live in your dream home with the elegance and functionality you need for your family.
If you're looking at house designs for small lots that offer contemporary styling, plenty of features and loads of space, all while still fitting in your budget, we can help you. Our team has extensive experience when it comes to small and narrow lot house plans. We have designs that fit what you need for a comfortable home lifestyle while ensuring you don't disturb or impose on neighbouring lots or requirements from the developer.
Why Choose McDonalds Jones Homes for Narrow Lot House Plans?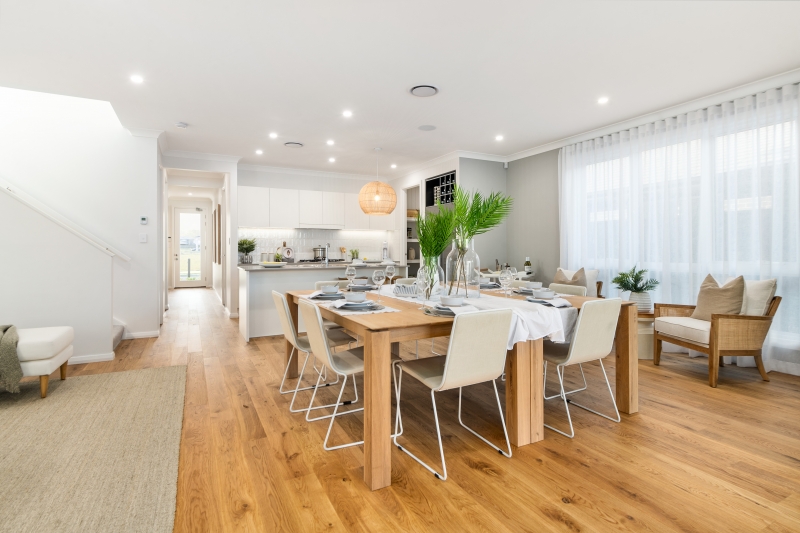 We've got options galore when it comes to ideal house designs for small lots. By combining intelligent interior design with creative architectural techniques, you can enjoy a house that makes the most of every inch of your lot. With over 30 years of experience delivering the best quality small and narrow lot house plans to families across New South Wales and Canberra, you can depend on us for innovative solutions.
Our Range of House Designs for Small Lots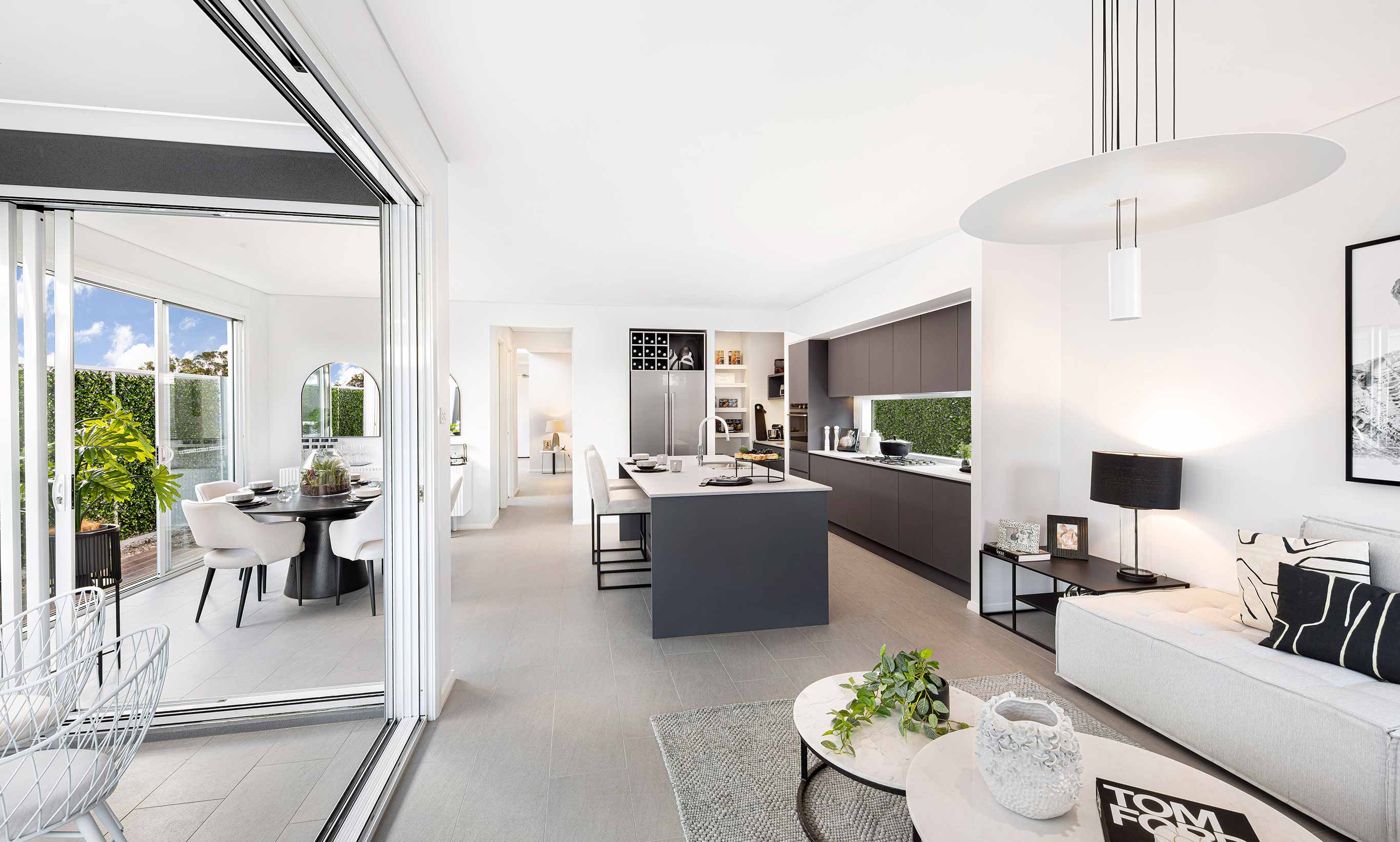 Designing the perfect floor plan for a narrow or small lot is about cleverly combining spaces while retaining the fundamentals of what makes a home liveable. This includes open, airy spaces that allow free flow throughout the house, plenty of natural light let in through tactically placed windows and bedrooms designed and positioned to allow occupants sanctuary and privacy.
With our narrow lot house plans, you can still enjoy:
Large living spaces
Gourmet, spacious modern style kitchens
Plenty of storage space
Up to four bedrooms
Optional alfresco areas so you can relax and entertain outdoors
We can fit all this into floor plans as little as 10 metres wide.
Knock Down Rebuild with a Narrow Lot House Plan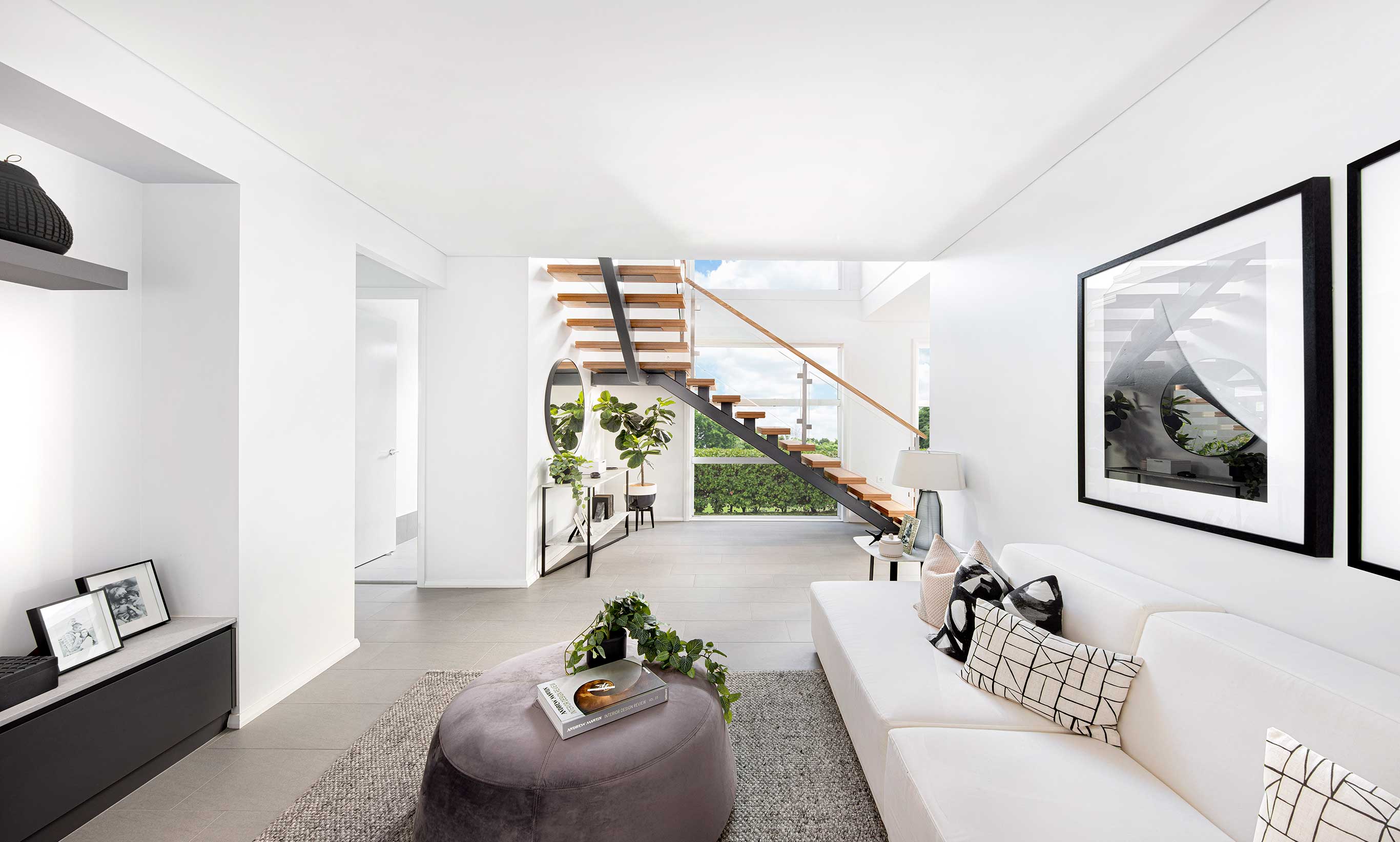 Our narrow lot homes could be the perfect solution if you're looking to knock down and rebuild on an inner city lot. No need to move from the neighbourhood or community you love, just knock down your existing home and build a new one with McDonald Jones.
We can help you with the knock down, the rebuild and every step in between. You'll be surprised how affordable and easy it is, with the added benefit of not having to move your life.
Contact Us Today
Visit one of our display homes today to see how our designs feel for yourself. If you have any enquiries, get in touch with our team today.
---
View our Narrow Block Home Plans