Beautiful Butler's Pantry
It's safe to say that over the past year, thanks to quarantine and restrictions across the hospitality industry, the average Kitchen has produced more meals than ever before. Plus with the popularity and diversity of great cooking shows, more and more of us are becoming gourmet chefs. With delicious food and home-cooked meals, this can only be a good thing, but our Kitchens need to keep up.
More and more, homeowners and builders are installing butler's pantries in their homes. A Butler's Pantry is made for the agile Kitchen, making homemade meals easy and cooking in style more practical.
A Brief History
If you are not familiar with the concept, a Butler's Pantry is essentially a kitchen inside a kitchen. Butler's Pantries were prominent in Europe during the medieval period, when the Kitchen was often hidden behind the pantry away from prying eyes.
Wealthy families had these areas installed as the main preparation area. This is where a maid would traditionally prepare and cook, while the main Kitchen was kept clean. It was a façade the family had to impress their guests with a good meal and a clean home. Traditionally, the Pantry was also used to store silver accessories and other Kitchen utensils.
Nowadays, a Butler's Pantry doesn't have to be about the pomp and ceremony, but they're still a practical way to enhance the functionality of your Kitchen. They don't require much space to install either, meaning it's easy to incorporate one into your home design.
Our Home Designs
McDonald Jones Homes has a wide range of designs that feature beautiful Butler's Pantries. Explore some of our favourites below:
San Marino Manor
One of our most loved designs now features a Butler's Pantry offering greater luxury and practicality for large or busy modern families. Experience this impeccable design at Wongawilli, Huntlee, HomeWorld Marsden Park and Forster Grange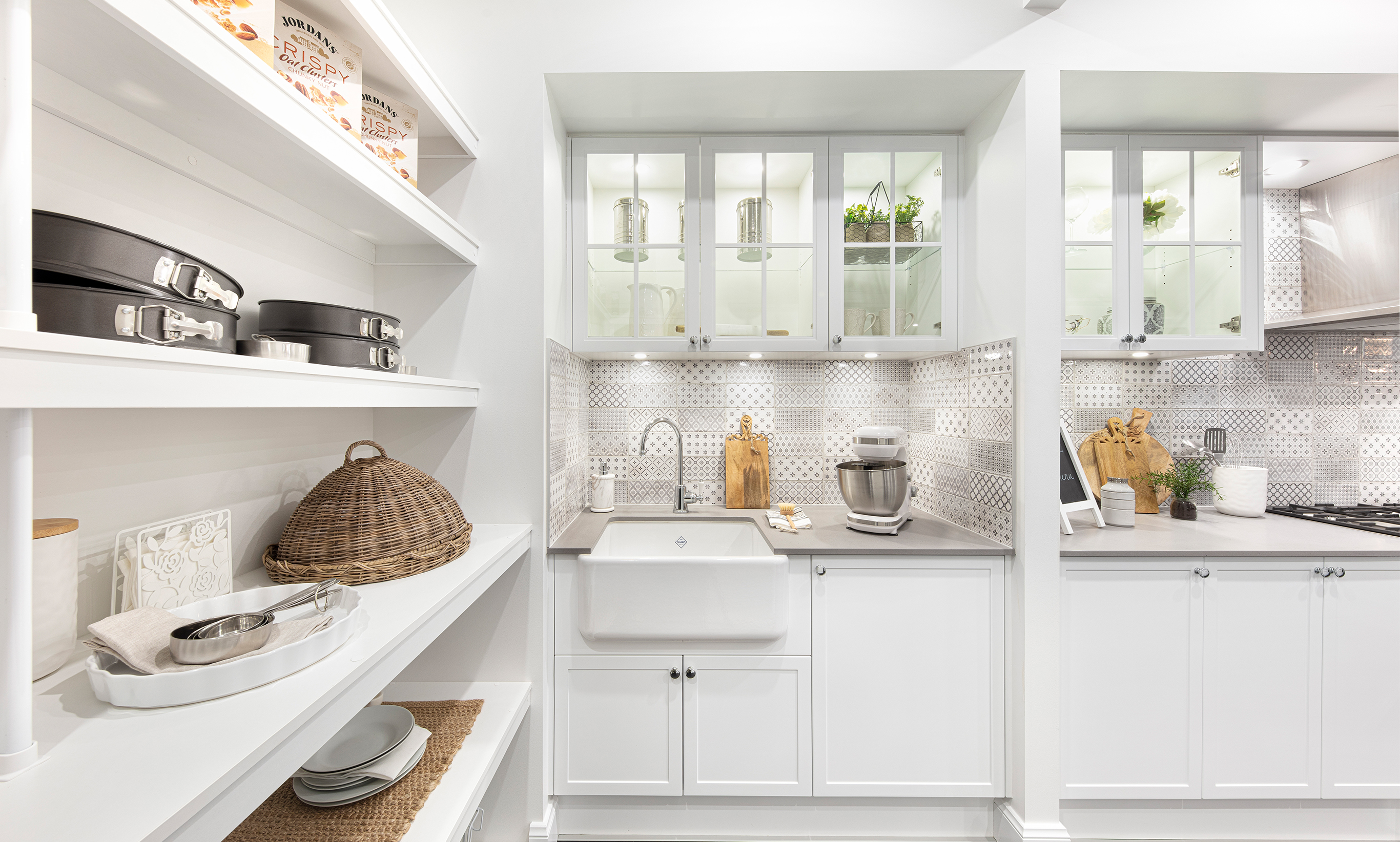 The Hermitage
The Hermitage design is city meets country. The home seamlessly connects indoor and outdoor settings, with a butler's pantry at the ready to keep your gourmet kitchen clean while you entertain.
Bronte
This architecturally stunning design offers the best in single storey living. The open plan allows for a natural flow to all living areas. The central Living area connects to the Alfresco setting and Kitchen, which connects to the Butler's Kitchen. If entertaining at home is your thing, this design is your ideal home.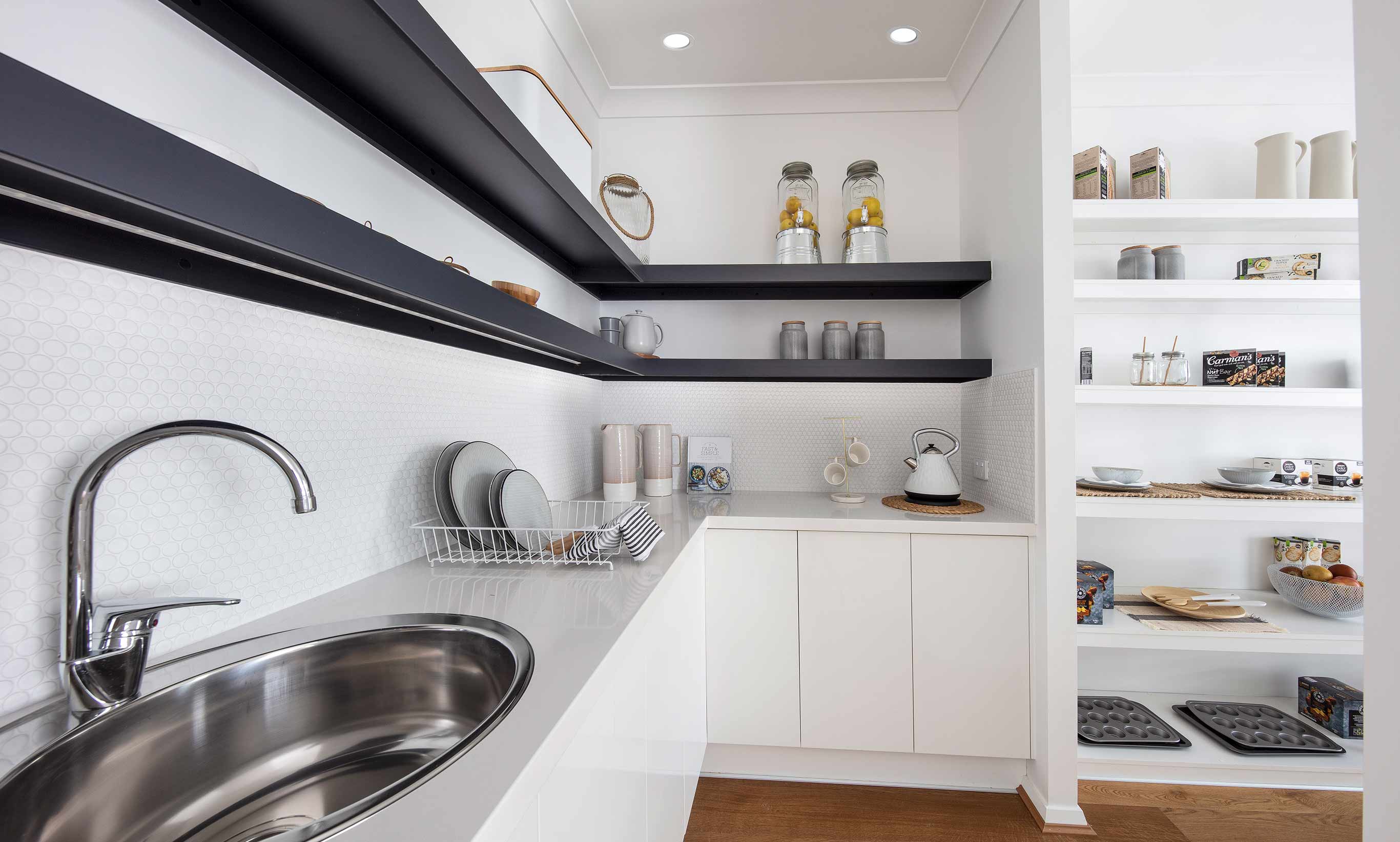 Esperance
This open-plan space allows occupants to freely transition throughout this home. If you are looking for an open plan home, the Esperance is the stylish space your family needs. A large, Gourmet Kitchen complete with a walk-in Pantry and optional Butler's Pantry will have you in awe of this home.
Sevilla
One of our newest Two-Storey designs, the Sevilla is available in four different sizes, showcases the luxury and simplicity of contemporary living. The Sevilla's Butler's Pantry is an upgrade option that makes busy mornings or bustling evenings whilst entertaining a breeze. Experience this modern masterpiece on display at HomeWorld Marsden Park.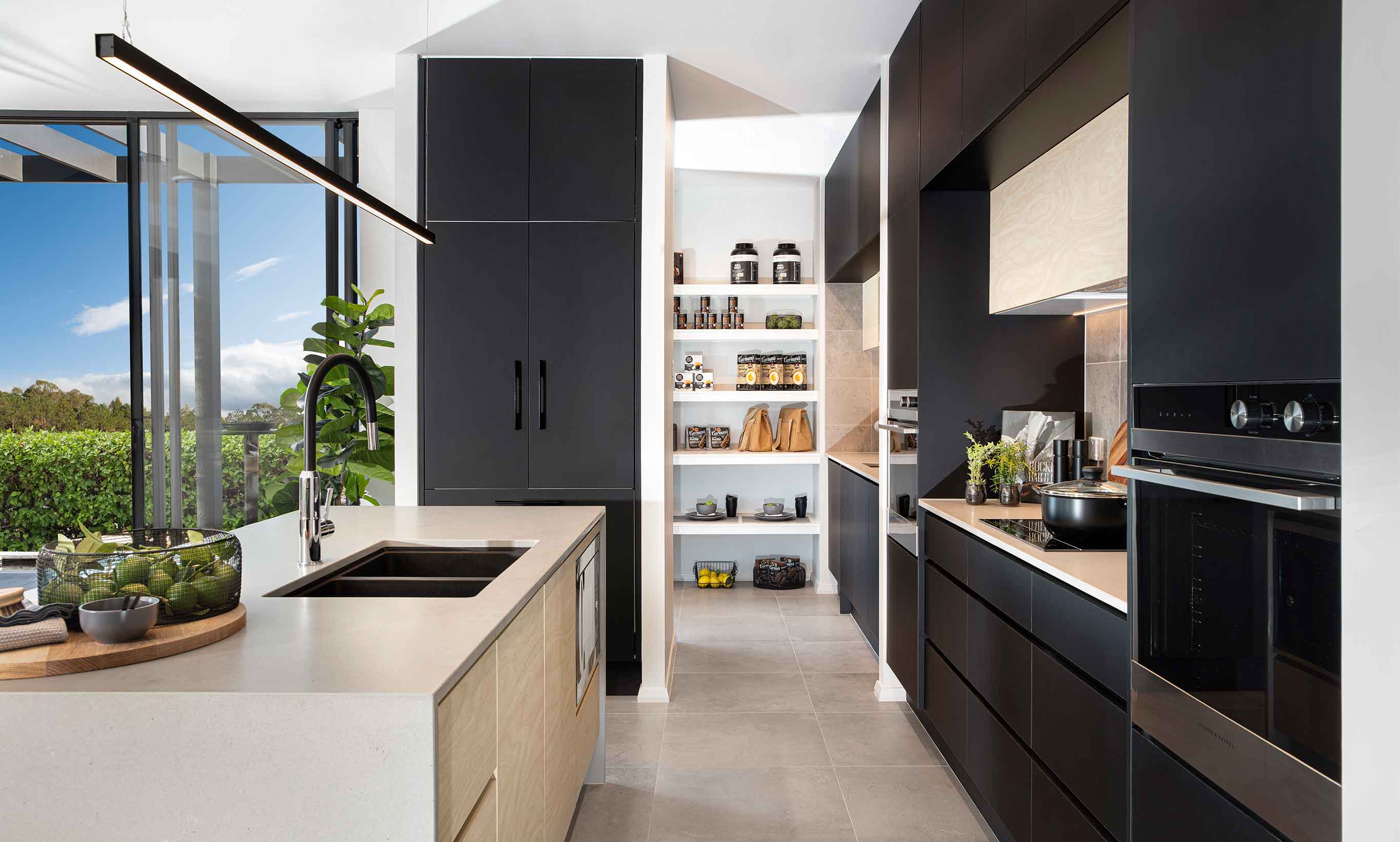 St. Clair
The award-winning St. Clair offers a unique sense of space and uninterrupted flow. The centrepiece of the ground floor is undoubtedly the Gourmet Kitchen with a light filled Butler's Pantry and ideally positioned french door fridge for ease and flow for your family. Explore the St. Clair on display at HomeWorld Marsden Park, Calderwood and Willowdale
Portsea
The Portsea is a family-friendly home with plenty of functional spaces and the butler's pantry highlights this philosophy. The open space of the courtyard is the perfect gateway for your family to relax while a second kitchen area will add significant value to your home.
Anchorage
The highly regarded, award-winning Anchorage has gone prime time, featured on Australia's Best Homes and Luxury Homes Australia, due to it's thoughtful design and exceptional styling which accentuates the modern luxuries this home offers. The glass splashback and doors offer direct access from the Butler's Pantry to your backyard making summer entertaining an easy event creating dreams and cherished life long memories. Discover the Anchorage on display at The Bower, Medowie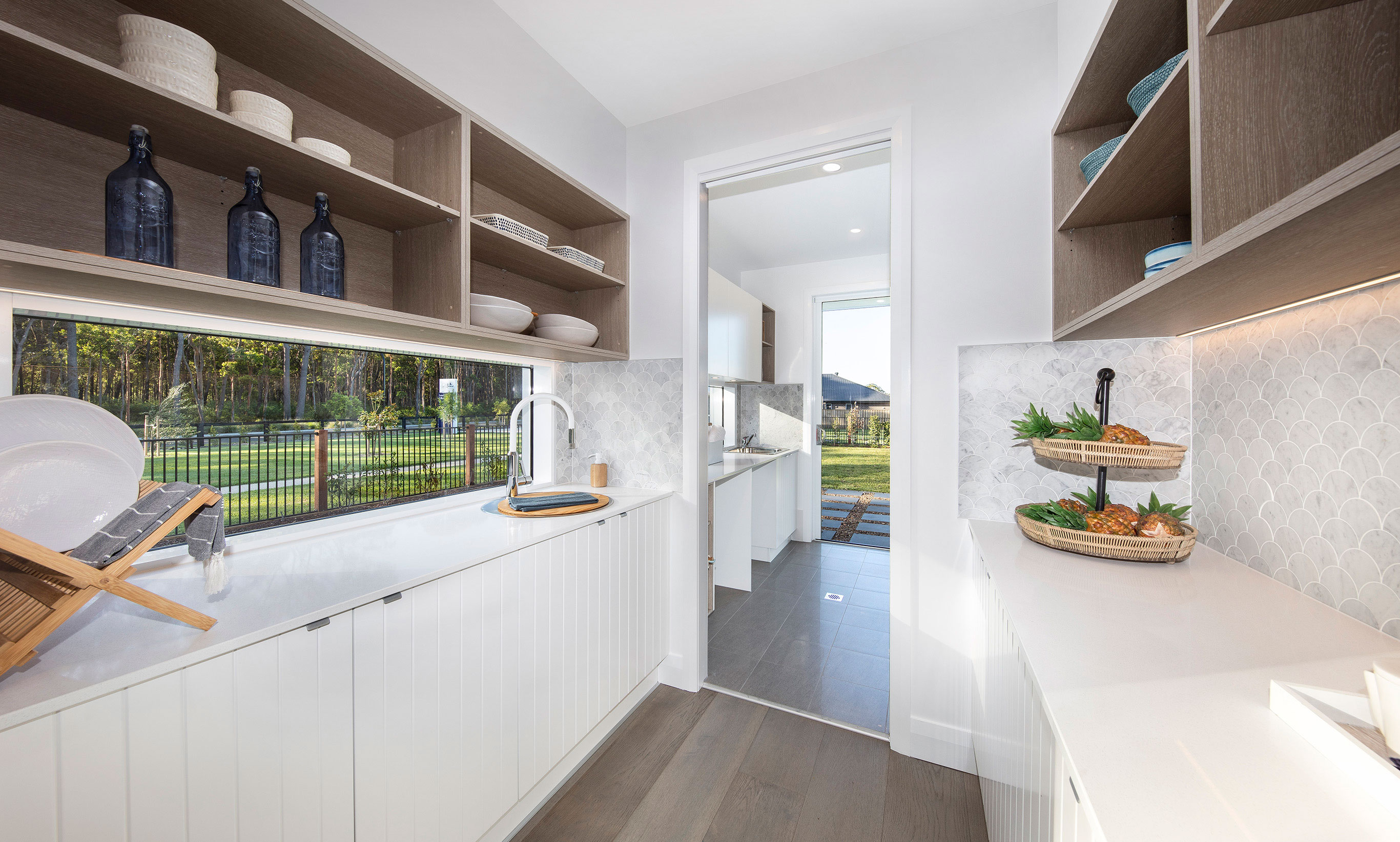 Our beautiful homes, with a Butler's Pantry, represent some of the most loved of the McDonald Jones' range.
To create a home that's built for entertainment, or to discuss customisation options, talk to us today. Call our McDonald Jones Homes team on 1300 555 382 or enquire online.
---
Designs With Butler's Pantry Option