Architects Choice Inclusions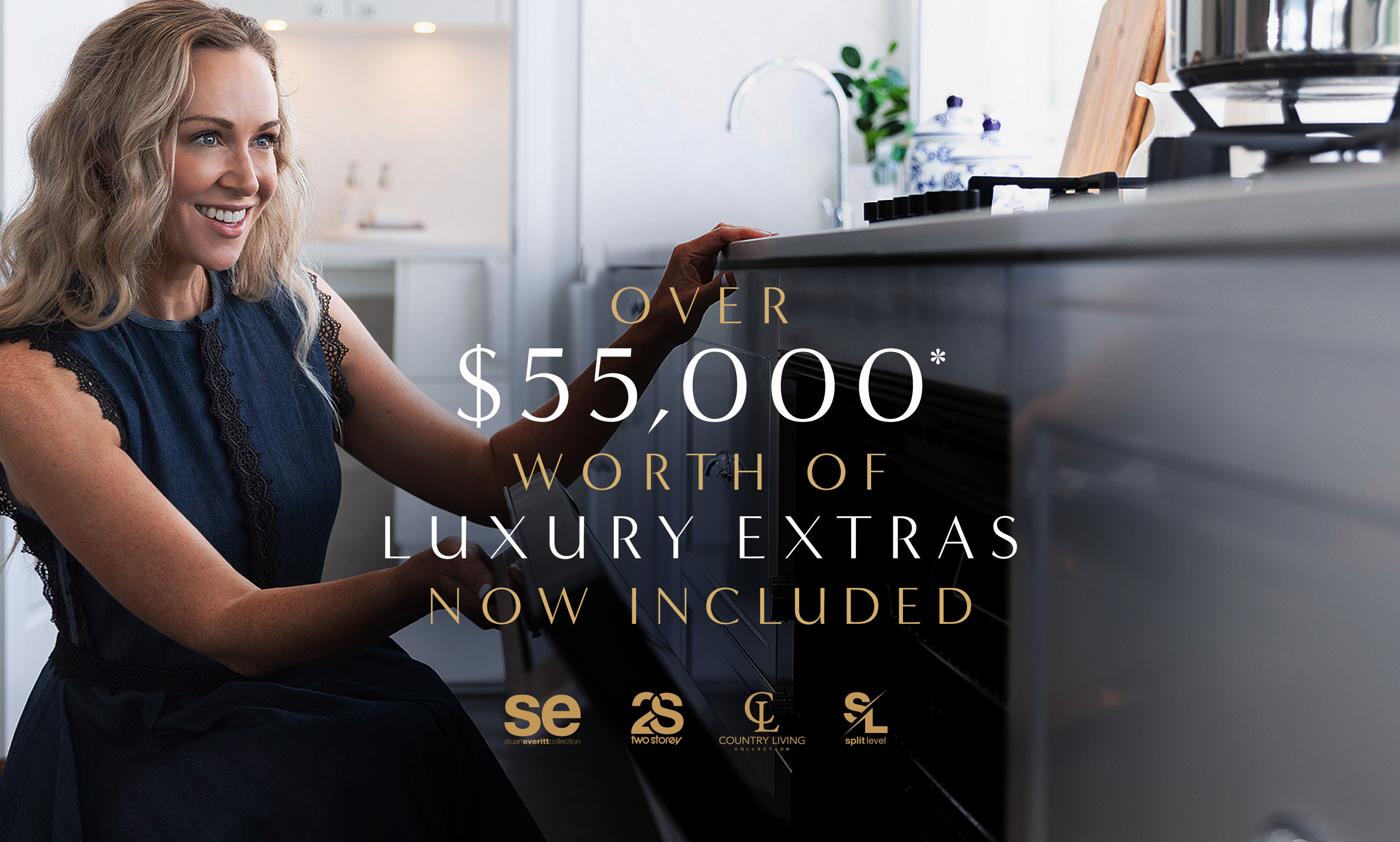 What others call upgrades, McDonald Jones includes as standard, with over $55,000* worth of luxury extras now yours at no additional cost. 
Our quality partnerships with leading Australian brands and upfront pricing mean we have factored in everything to ensure you know what is being built into the price of your new home, right from the very start. McDonald Jones has worked hard to build more value into your home by including the little things that provide the peace of mind you deserve across all home designs in our Stuart Everitt collection, Country Living Collection, Split level home designs and Two Storey collection. 
With our Architects Choice Inclusions, you can build with confidence and enjoy:
Premium 900mm Fisher & Paykel appliances
SUPALOC steel frames with 50year Bluescope warranty
Colorbond roofing in a range of colours
2550mm ceiling heights throughout
6.6kW solar system with electric car charger
ActronAir ducted air conditioning
20mm Caesarstone benchtops 
25-year Structural Guarantee 
12 month Price Lock and so much more. 
Discover the difference and explore our full digital brochure that showcases all the incredible inclusions built into your McDonald Jones home.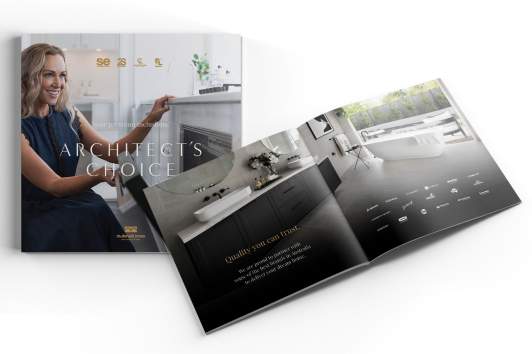 Home. Made with more
Architects Choice inclusions
View all the luxury inclusions McDonald Jones are now including as standard in our Stuart Everitt designs.
Home. Made with more
Luxury inclusions now yours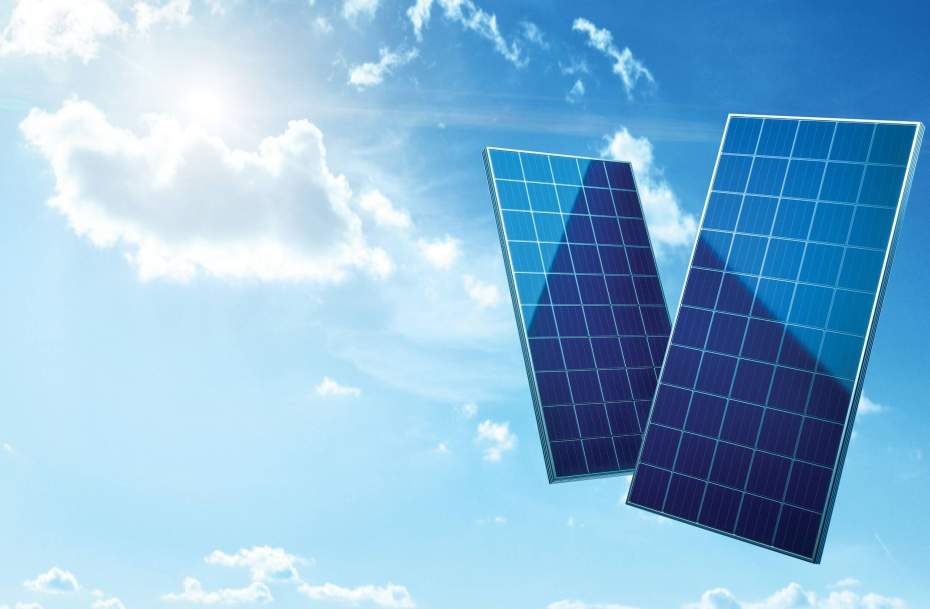 Home. Made even smarter
Solar included with your build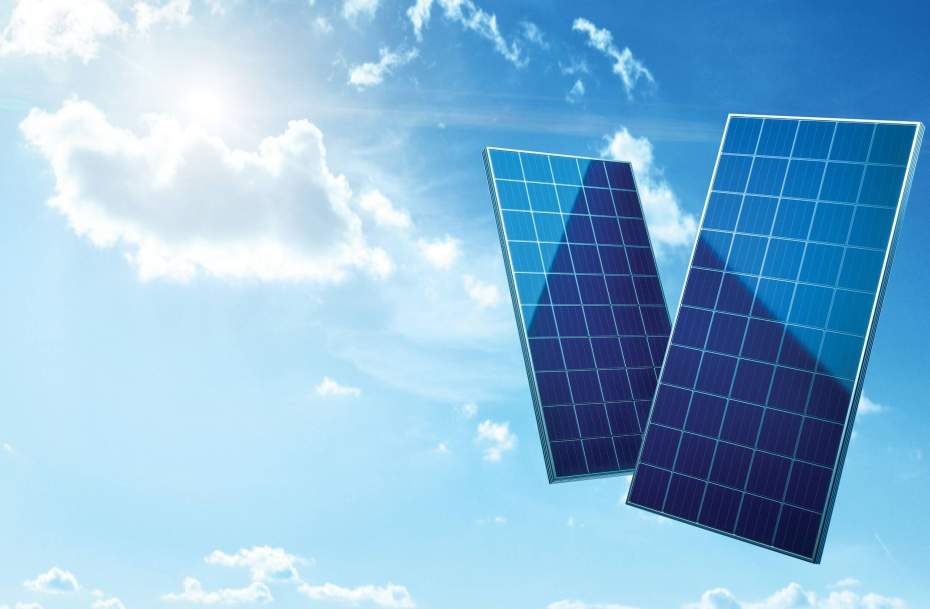 McDonald Jones now partners with leading solar provider, SolarPay by EnergyBuild, to help work towards a greener future for everyday Australians in the new homes we build.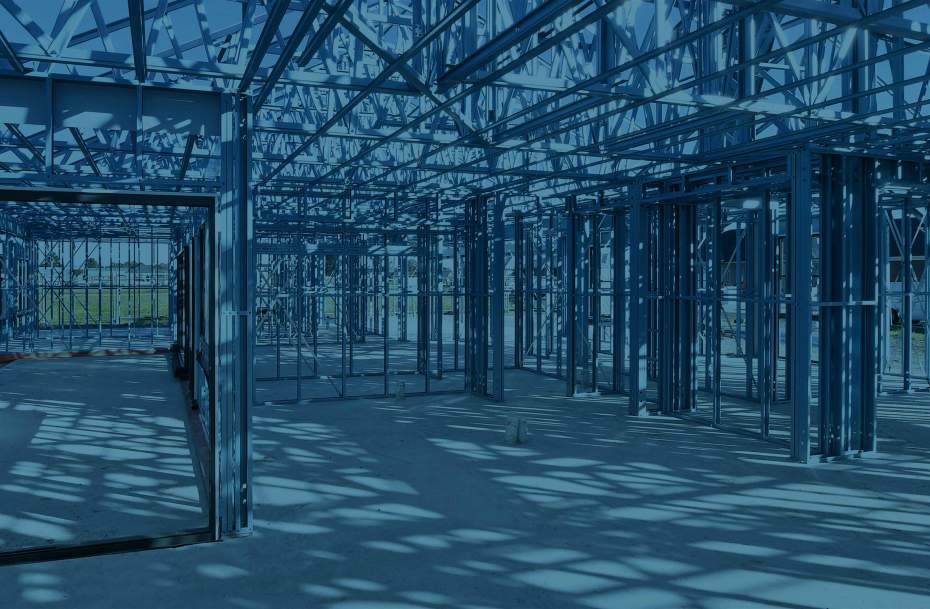 Home. Made with confidence
Steel frames included as standard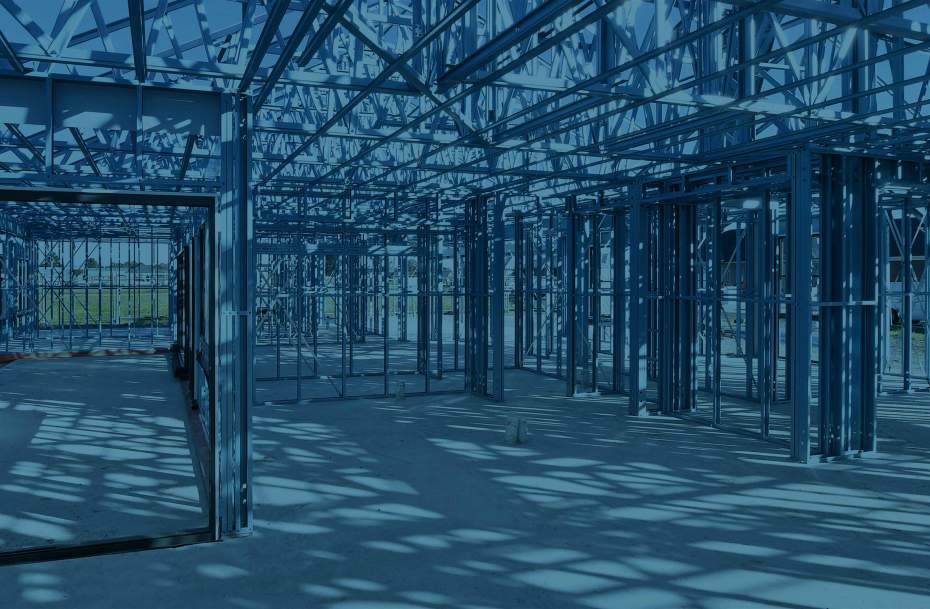 Our steel frames are precision engineered and manufactured especially for Australian conditions, so you know they are built to last.
Home. Made to last
Transferable Structural Guarantee included as standard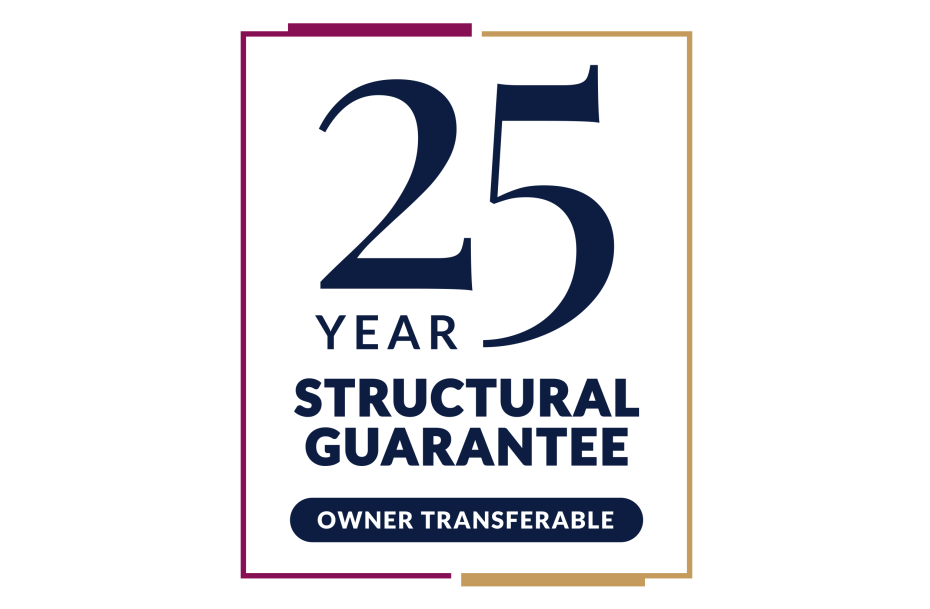 We guarantee the structural integrity of our homes, no matter who is calling them home. Our Transferable Structural Guarantee means that even if you should sell your home down the track, our structural guarantee can pass onto the new powers, building even more value into your new home.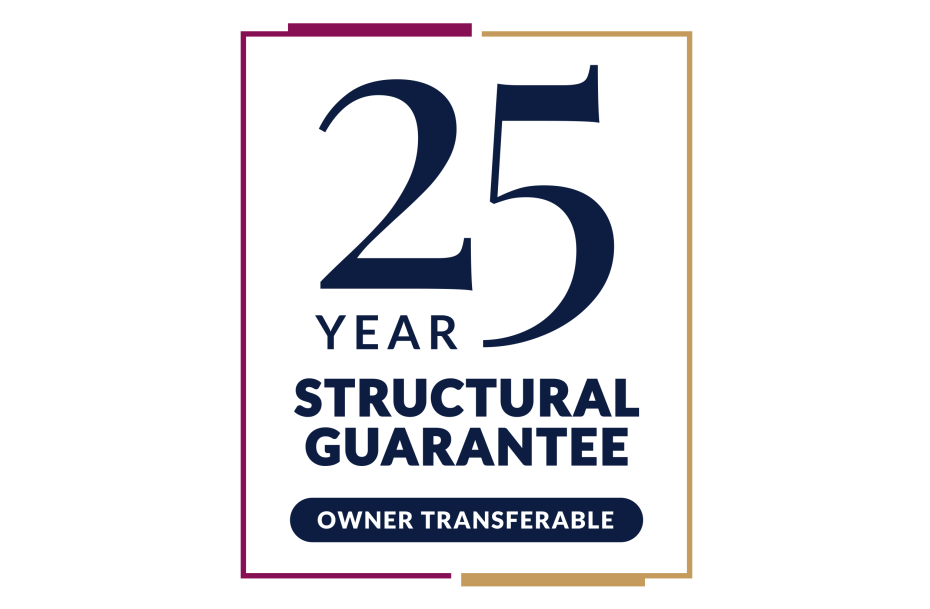 Home. Made easy
Free financial health check included as standard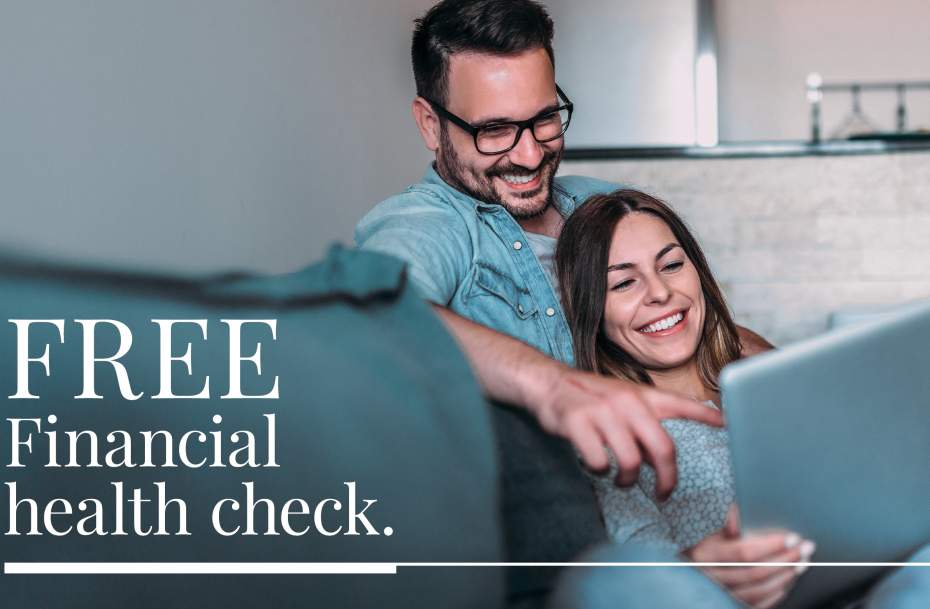 Are you getting the most out of your home loan? MyChoice Home Loans removes the stress of finding your own finance and makes securing the funds for your dream architectural house plans easy, enjoyable, and uncomplicated. Chat with our construction loan specialists & discover the possibilities.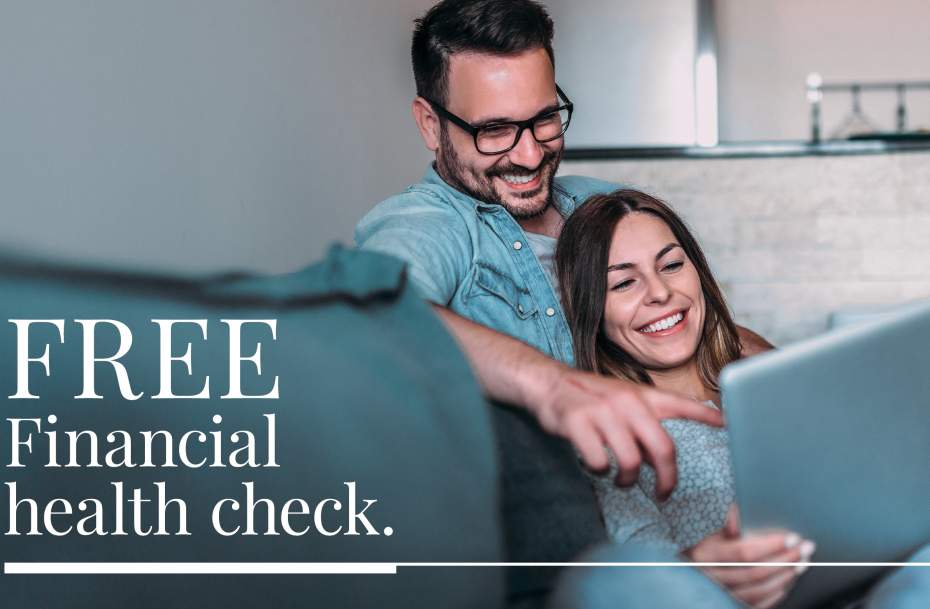 Stuart Everitt
The architect behind it all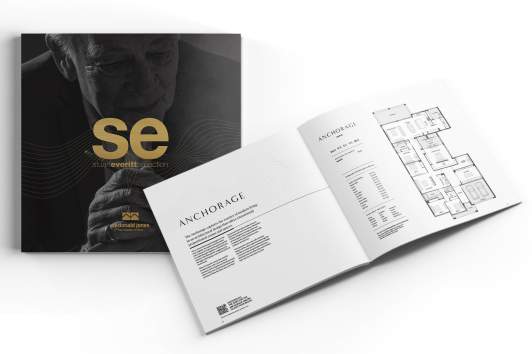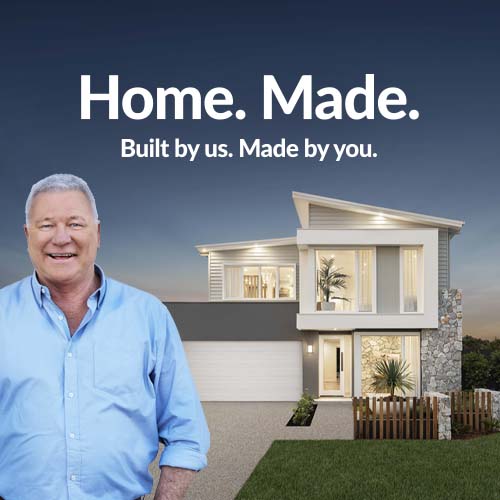 Request your FREE no obligation quote today!
Enquire about your favourite new home design today via the form or call one of our Building and Design Consultants on 1300 555 382 .
* Note: If you're enquiring about Granny Flats, they are not offered as a stand-alone build. They are constructed at the same time as your main residence.  
Terms and Conditions
*The upgrades included in Architects Choice package price are listed in this brochure. Images in this brochure may depict items not supplied by McDonald Jones such as landscaping and furniture: images may also depict other optional variations to the house which are not included in this upgrade package and incur additional charges. Images in this brochure may depict homes from any McDonald Jones range and are shown for illustrative purposes only. Some images may depict fixtures, finishes, and features not supplied by McDonald Jones such as decking, internal and external fireplaces, window and household furnishings, landscaping, swimming pools. Published prices do not include the supply of these items. Images may also depict optional variations to the house, such as upgrades facades, pendant lights, and skylights, which are not included in this upgrade package and incur additional charges. For detailed home pricing, including details about the standard inclusions and charges for optional variations, please talk to one of our consultants. For more information on the BlueScope steel warranty visit www.truecore.com.au or call 1800 022 999. *The indicated value reflects the price of the upgrade package items based on Miami home design and façade should they be optionally selected as a variation to the standard specification. NSW: McDonald Jones Homes Pty Ltd ABN 82 003 687 232 – NSW BLN: 41628 T/A McDonald Jones Homes – NSW Architect Reg No. 4234. ACT: McDonald Jones Homes (Canberra) Pty Ltd ABN 64 150 533 298 – ACT BLN: 20121296 – ACT Reg No. 2470. Copyright McDonald Jones Homes Pty Ltd. All rights reserved. No part of this brochure may be reproduced, stored in a retrieval system or transmitted in any form or by any means without the prior written permission of McDonald Jones Homes.