Meet Levi Hanlon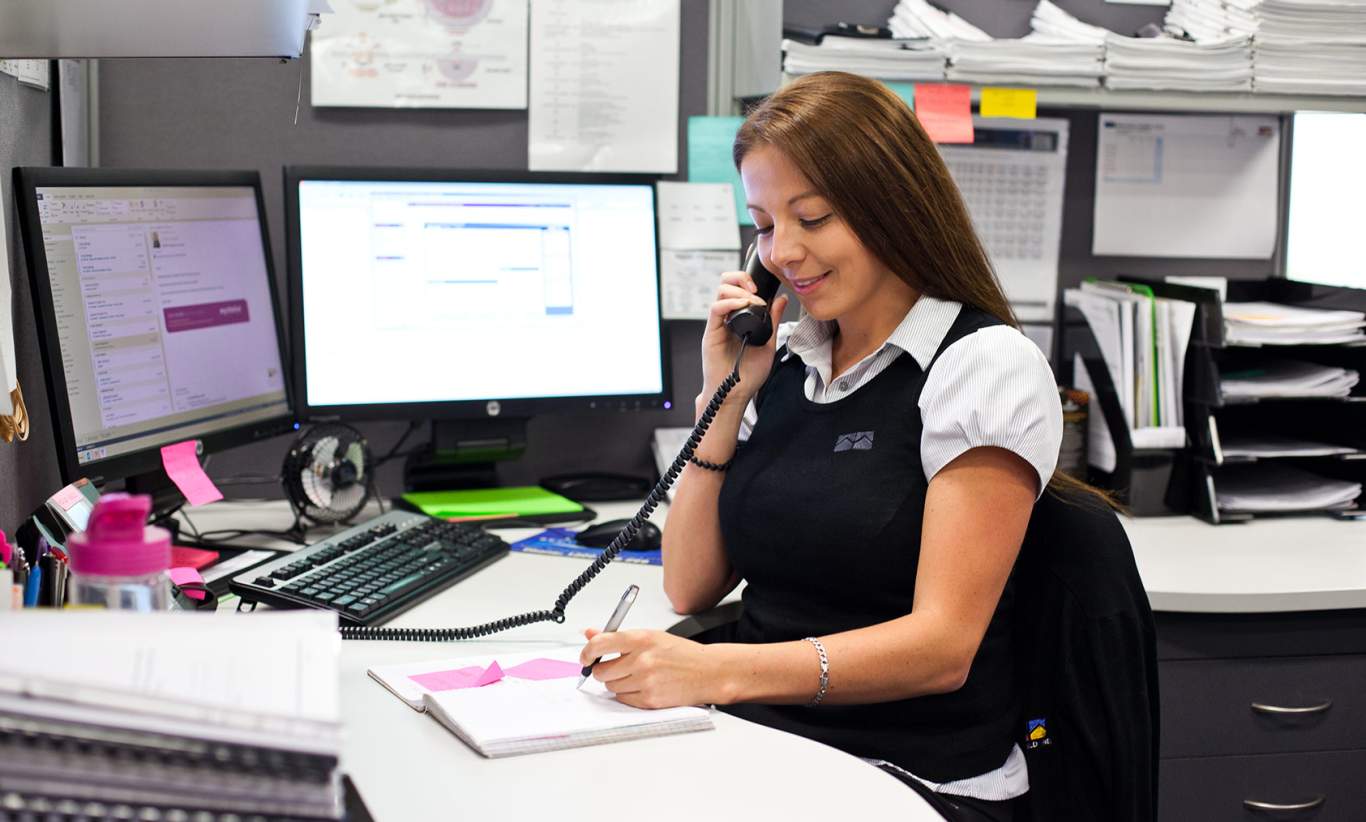 Client Liaison Officer and big family person
Levi's career at McDonald Jones Homes has been all about honing in on new skills, growing and learning more about the business and the new home building sector.
A member of our South Coast family for around six years, Levi has taken every opportunity to learn about and move around the different departments of McDonald Jones so that she can both further her own career and strengthen her contribution to the company.
"My first ever full time job was at McDonald Jones in the Nowra Office as a Receptionist. I loved it because I was able to work closely with the rest of the team and build relationships with our customers when they came in for their appointments. I was also lucky to be able to help out our Sales team while doing my admin work, which was such a great experience."
"After about a year and half working for the company, the Nowra office was relocated to Shellharbour and I followed them. A short time later I started taking on more and more Sales Assistant tasks and even started learning about the role of a Client Liaison Officer.
"You couldn't imagine how happy I was when McDonald Jones offered me a promotion to a Client Liaison Cadet, an opportunity to gain real training and experience partnering with our customers through their building journey, and I am now a officially a Client Liaison Officer with my own customer's dream homes to manage."
As a Client Liaison Officer, Levi has had a pivotal role in the positive experience many families based in the South Coast have had in building one of our architecturally designed homes. From providing consistent information and updates on each unique build, to answering questions and progressing the build through the Plan Presentation and Contract Signing Appointment, Levi is integral to ensuring our customer's experience is a pleasurable one.
"Knowing my clients are depending on me gets me out of bed each day as I would never like to let them down if I can help it. I love how every day working here is different and every day another challenge comes my way that I can solve. The tight-knit team here treat each other like family and work great together to get the best results, making my job even easier when it comes to assisting my clients to the best of my ability to build their dream home.
"Living with my family, partner and pooch, I like to have people around me that are supportive and inspire me, and it's nice to know that I can go to work and experience the same sense of warmth and family with my colleagues every day.
"My career has only just begun, I can't wait to see what the future holds at McDonald Jones."
Current job opportunities
If you are ready to start your journey and become part of an award winning, growing Australian company, there's a few ways you can register your interest in becoming part of the team.