Current Job Opportunities
If you are ready to start your journey and become part of an award winning, growing Australian company, there's a few ways you can register your interest in becoming part of the team.
People are at the heart of everything we do
McDonald Jones is recognised as an industry leader, setting the benchmark in innovation and quality craftsmanship in architecturally designed, residential homes. As a company, we strive for big things because we believe that we can achieve big things for our customers.
We have grown from a small home building business based out of the Hunter with less than 20 staff, to an award-winning, leading home builder creating the dream homes of Australian families throughout rural and metropolitan NSW, Canberra and surrounding regions, and Southeast QLD. Our growing suite of architecturally designed homes cater to diverse needs, budgets, locations, lifestyles and desires.
Our success and longevity is no accident – we put it down to one great team.
Our team is now made up of more than 380 people with diverse backgrounds, a range of skills, many inspiring ideas and the talent, loyalty and energy to turn our vision into a reality. We have many staff who have been with us since the very beginning, many who have shared years with us, and many who have joined us recently, however we all share the same love for a cleverly designed and well-built home and exceptional customer service.
Where do you fit?
While we may not currently have any roles available that suit your skills and expertise, we invite you to register your interest and share your resume to be considered for any positions that open in the future.
What is next?
If you have sent us your application for a current role or registered your interest to become a part of our team, you might be wondering what happens next.
Got questions
If you have any further questions regarding our recruitment process or if you would like further information on any one of our positions, please call HR on 02 4918 2200. 
One Business Many Careers
McDonald Jones Homes is a business arm of the larger MJH Group. While many of our employees are recruited in roles specific to McDonald Jones, a significant number of employees work out of our Head Office and are employed under the MJH Group. Our MJH Group employees also play a part in the future of our MyChoice Design Studios, Mojo Homes, Hayman Homes, MyChoice Conveyancing, MyChoice Home Loans, Wilson Homes and MJH Multi businesses.
For more information on the MJH Group, click here.
Our MJH Group Services and McDonald Jones Services are organised into a number of departments that focus on different areas of the business, but work together to create exceptional results for our customers. From our Draftspeople who work on creating the homes people dream of, to our Finance Team who ensure the business is on track, to our Construction staff who help turn our customer's dreams into a reality, every member of our team plays a pivotal part in the process of building architecturally designed homes that realise the dreams of Australian families.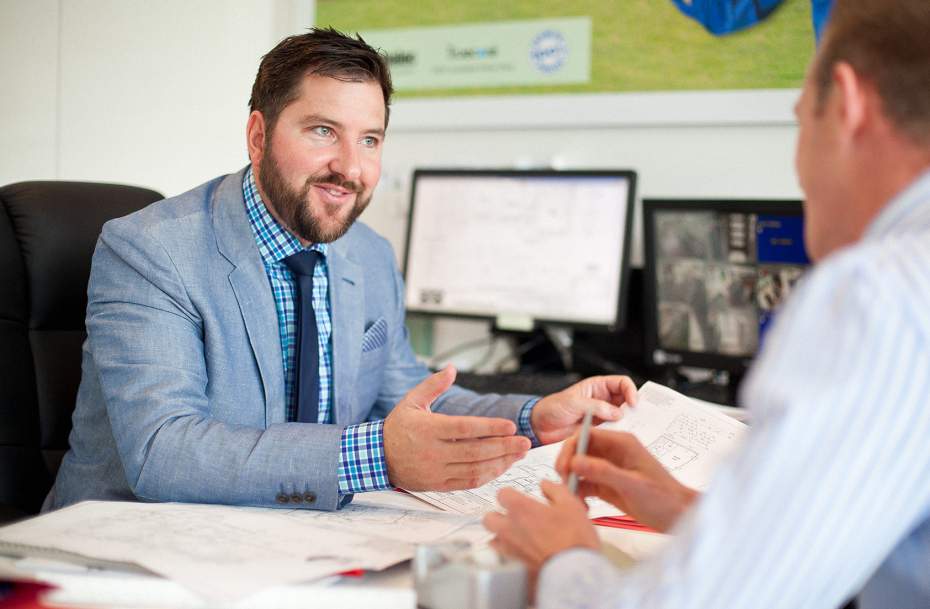 Sales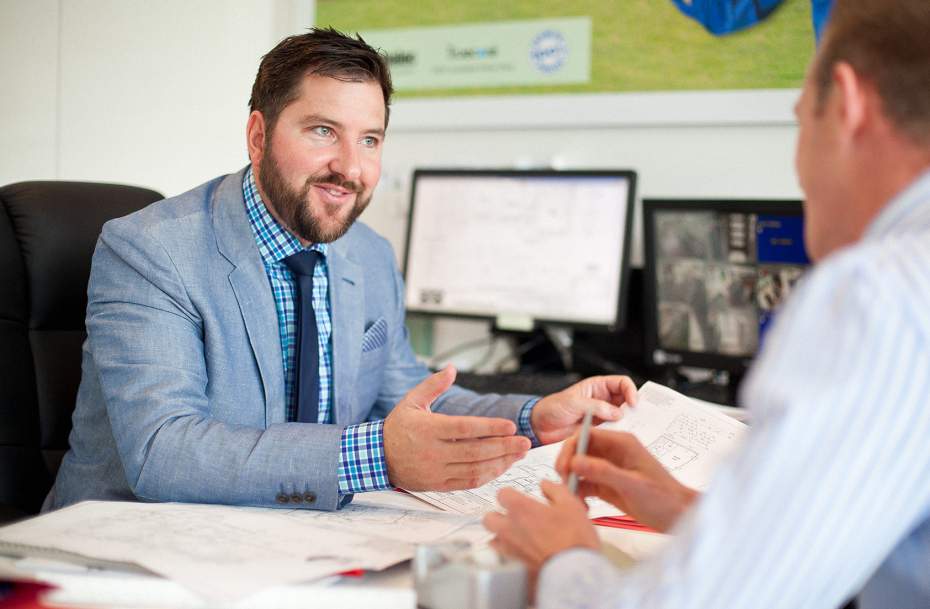 While our customer's come to us with their dream home in mind, our Sales staff are the people that help turn this dream into a reality. They love to find the perfect home to suit each unique family, no matter their needs, location, lifestyle and desires. Based at our Display Homes, our Sales staff inspire our customer's on a daily basis through their knowledge and experience of building new, and are the very first step in every customer's journey.
Construction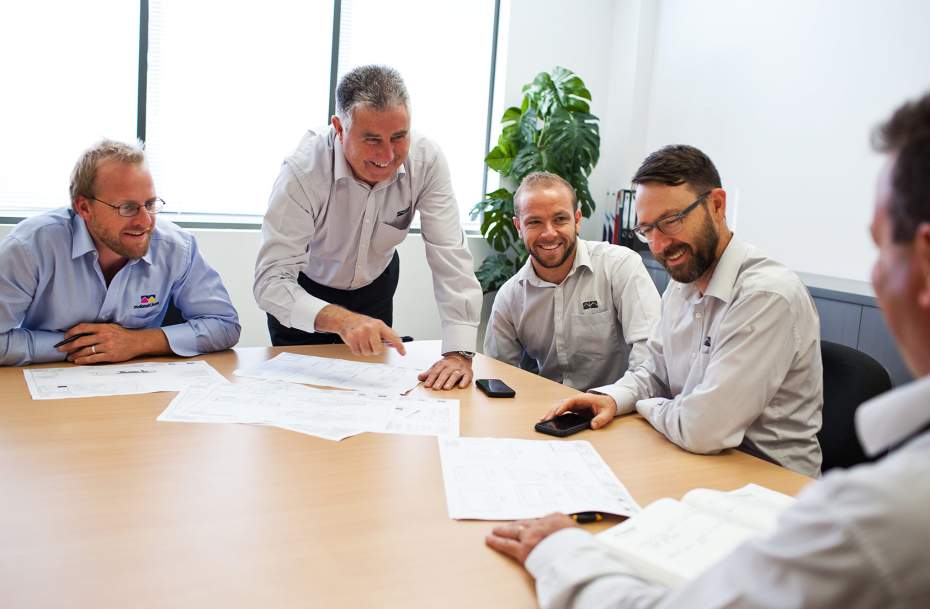 Just like the materials that go into each one of our homes, our Construction Supervisors and Managers offer something unique to every house we build. Our Construction Team are people people; they play a critical role in our customer's journeys and help turn their vision into a reality through meticulous attention to detail and site management from the slab pour to practical completion of each home.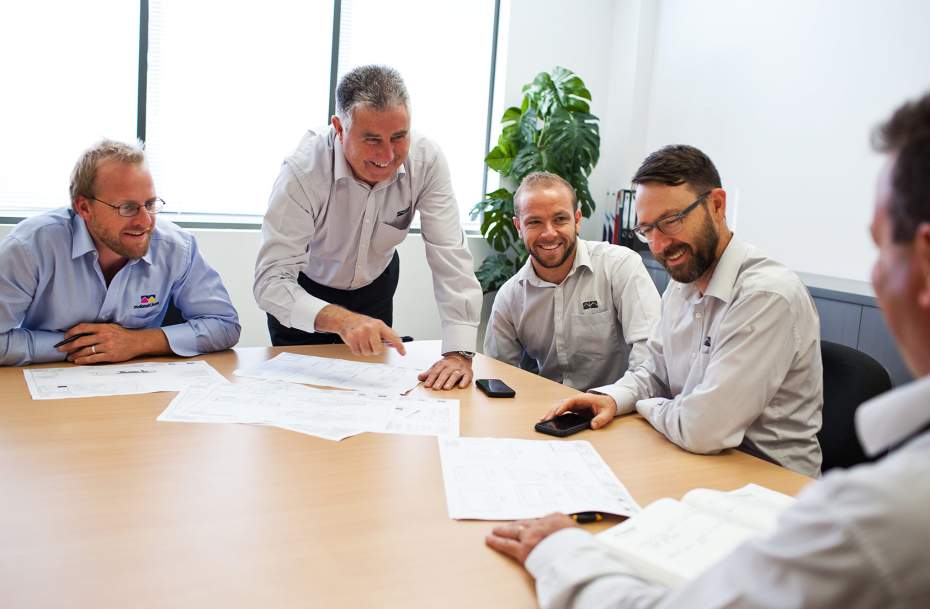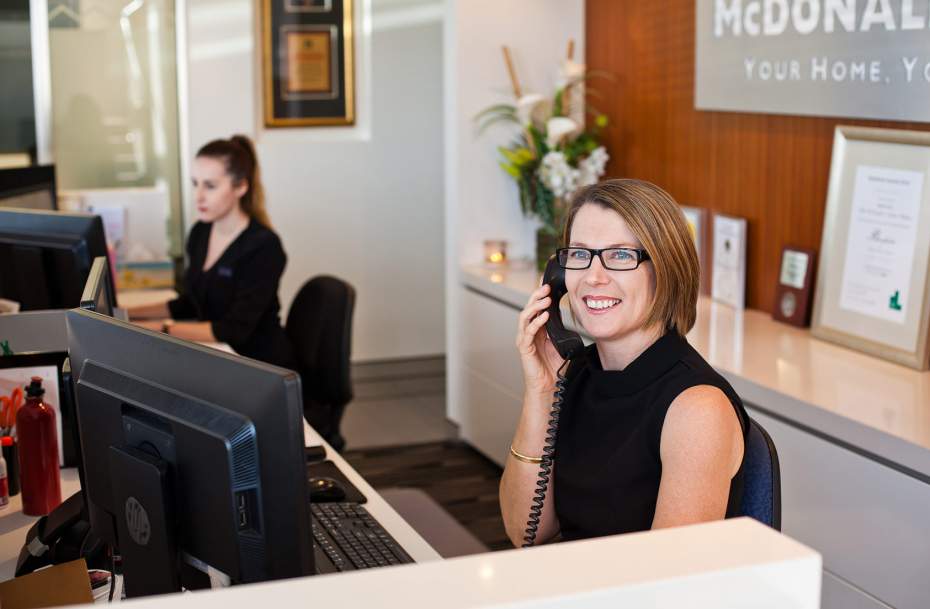 Customer Service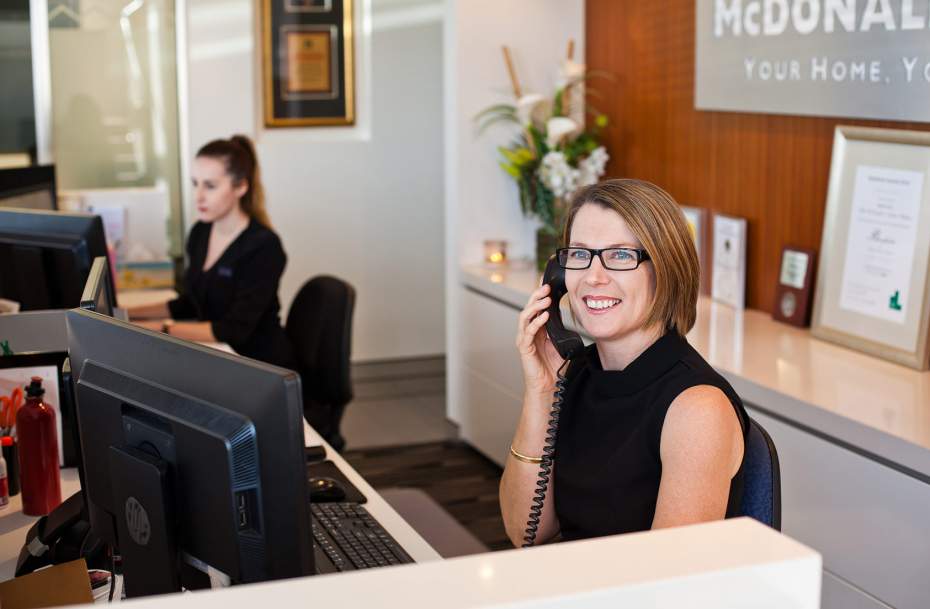 Our Customer Service Team have the gift of creating and holding a positive relationship with our customers. They are our trusted representatives and one of the key ingredients when it comes to ensuring our customer's experiences is a pleasurable one. Our Client Liaison Officers keep our customers informed as their build progresses and communicate with the rest of our team throughout the process. Our Council Co-Ordinators partner with local councils to ensure the process for approval on behalf of our customers, is smooth and effective.
Production Estimating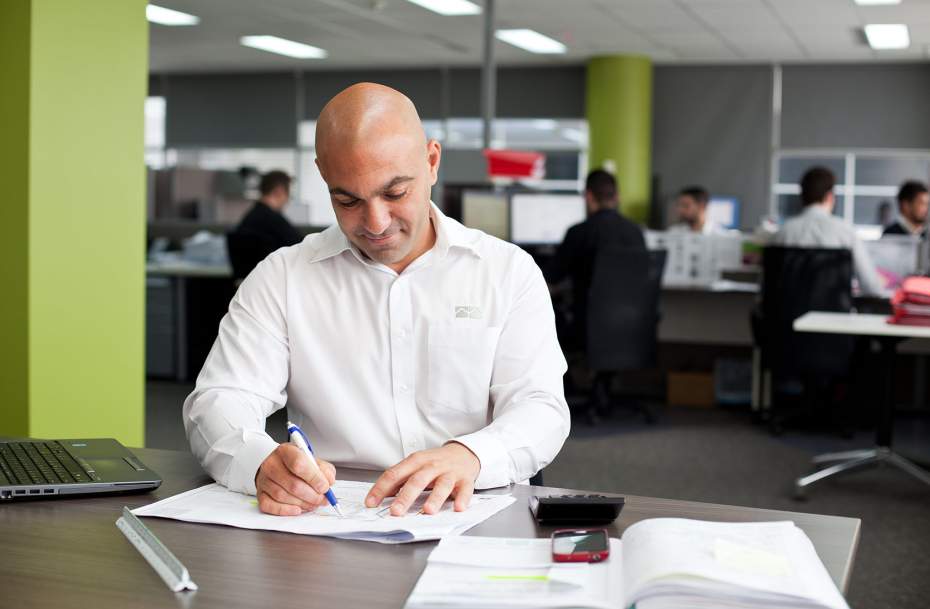 Our Production Estimators are committed to careful attention to every detail. From every brick to every window frame, from the roof to the slab, our Production Estimators follow a detailed process and liaise with our trades and suppliers to order all the materials that go into the construction of any one of our new homes.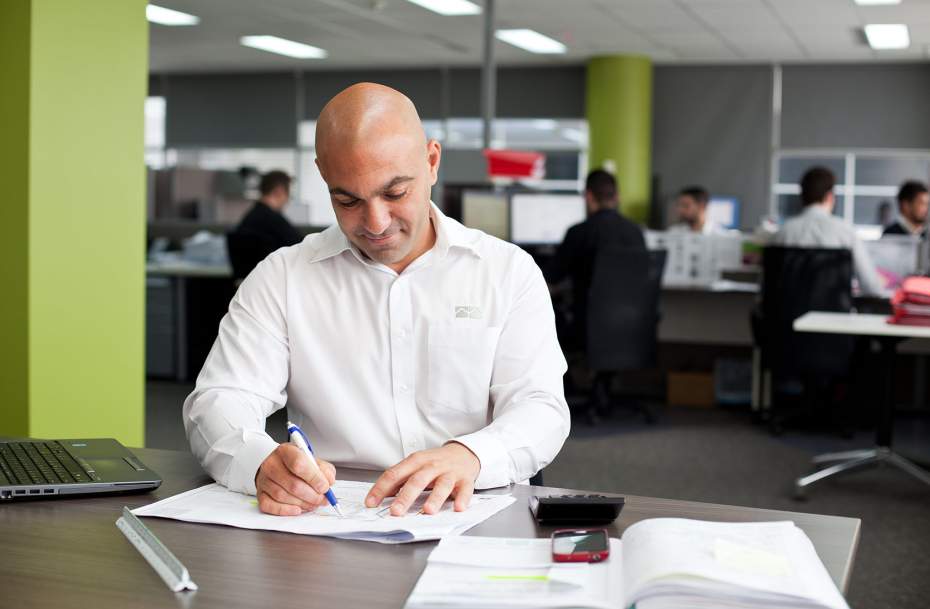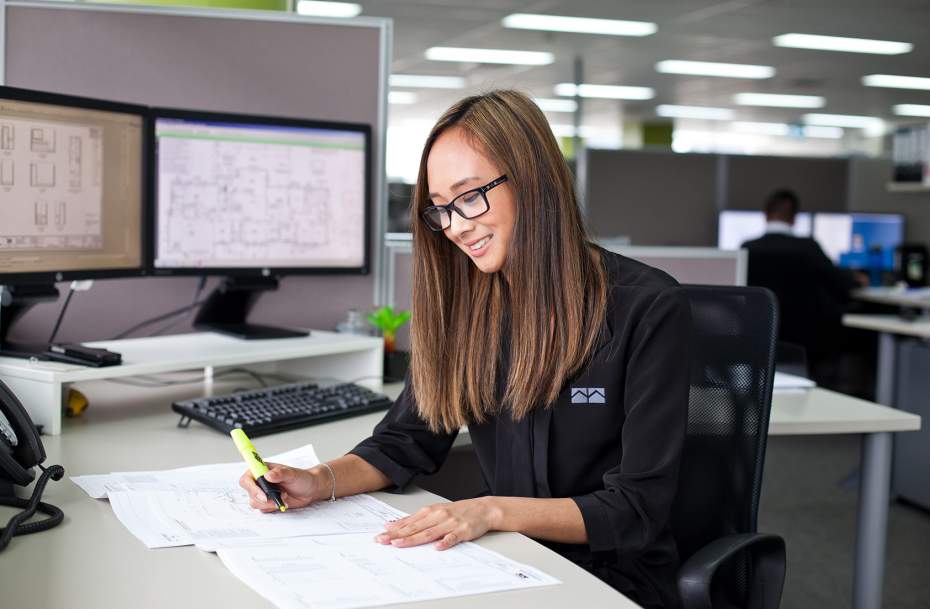 Production Drafting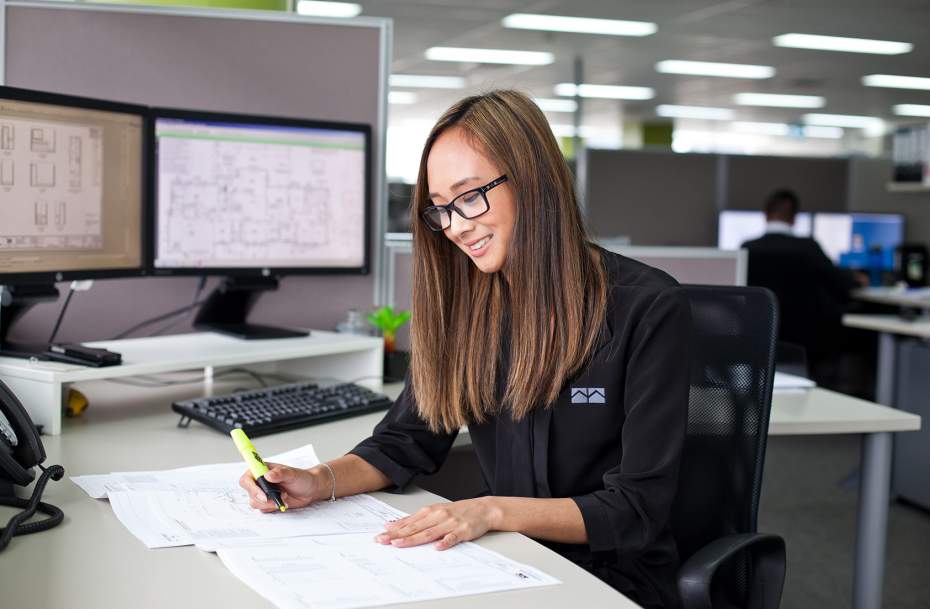 Backed by a wealth of knowledge on good house design, our Production Drafting department is initially responsible for assessing each project against approval codes and estate guidelines so that our customers can feel confident that their new home plans are suitable for their site and budget. Once the customer approves the tender for their dream home, Production Drafting prepares the site plan, floor plan, elevations, drainage plans and any additional plans and schedules for other departments.
Sales Estimating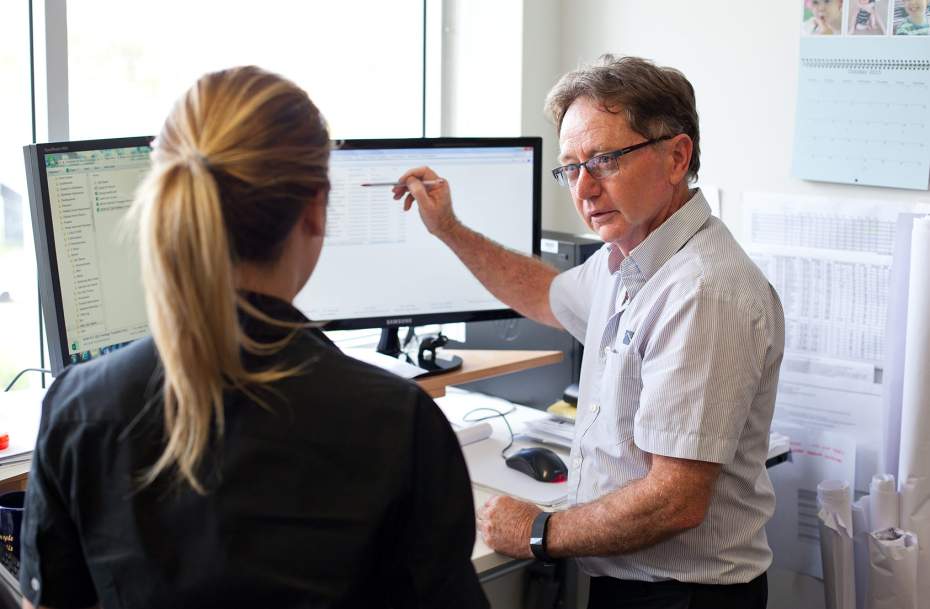 Our Sales Estimators and Coordinators are exceptionally organised, thorough and accurate in everything they do. They produce the sales estimates for each customer to support the building process and in accordance with design and construction requirements.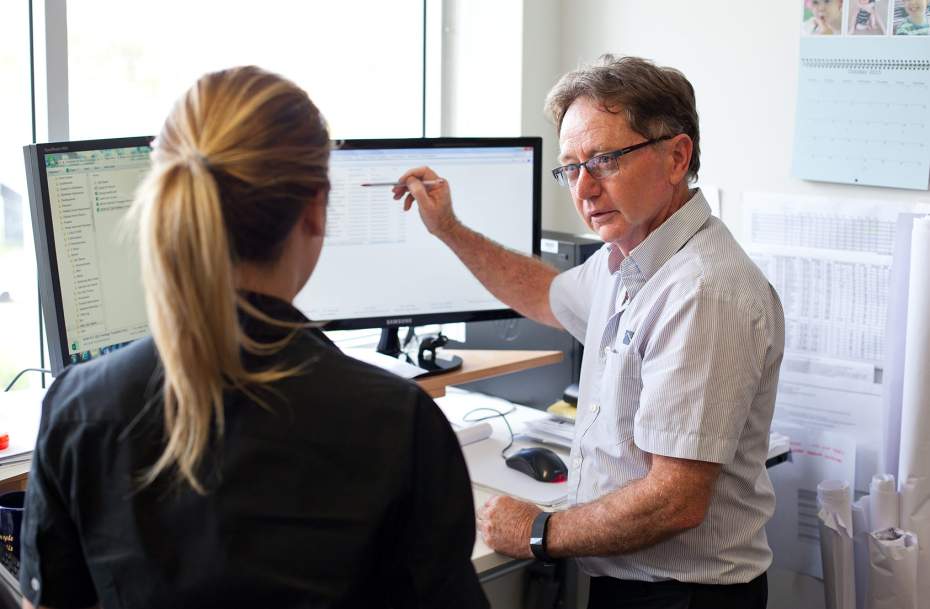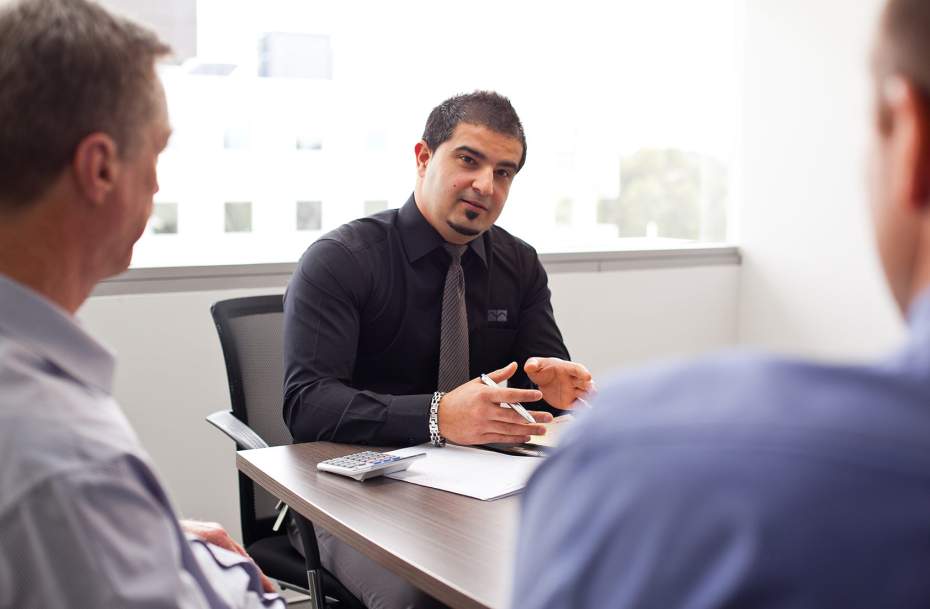 Purchasing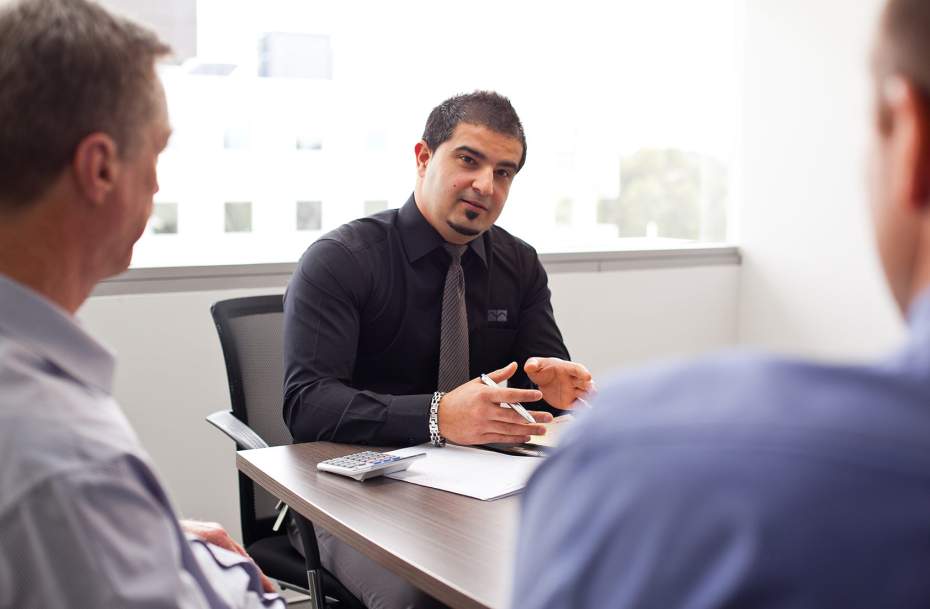 Our Purchasing Team ensures that our customers are getting the best possible price on every little thing that goes into their homes. Our Purchasing Officers manage our relationships with suppliers and trades people and seek to get the best possible rates, quality and service from every business we partner with.
Work, Health and Safety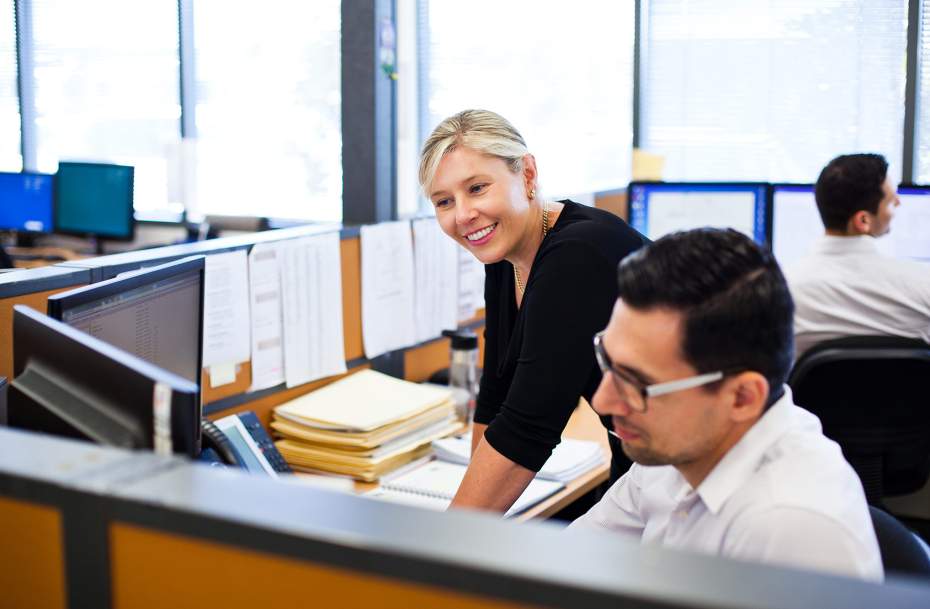 Our Work, Health and Safety Team looks out for our employees and any workers involved in the construction of our homes. Equipped with an in-depth knowledge of the moral and legal obligations of the company in regards to workplace safety, rehabilitation and workers compensation, the team ensures our staff and contractors work safely and in a secure environment.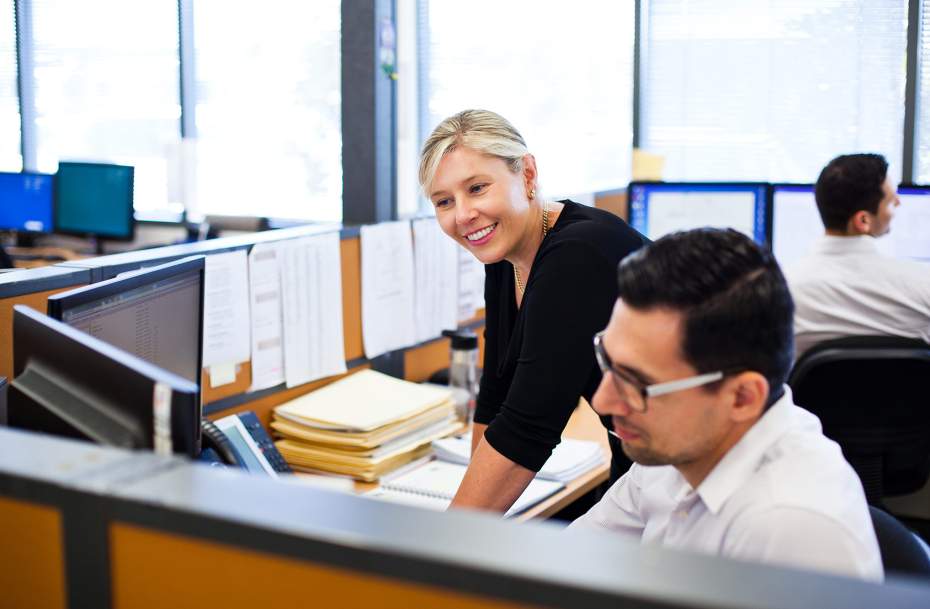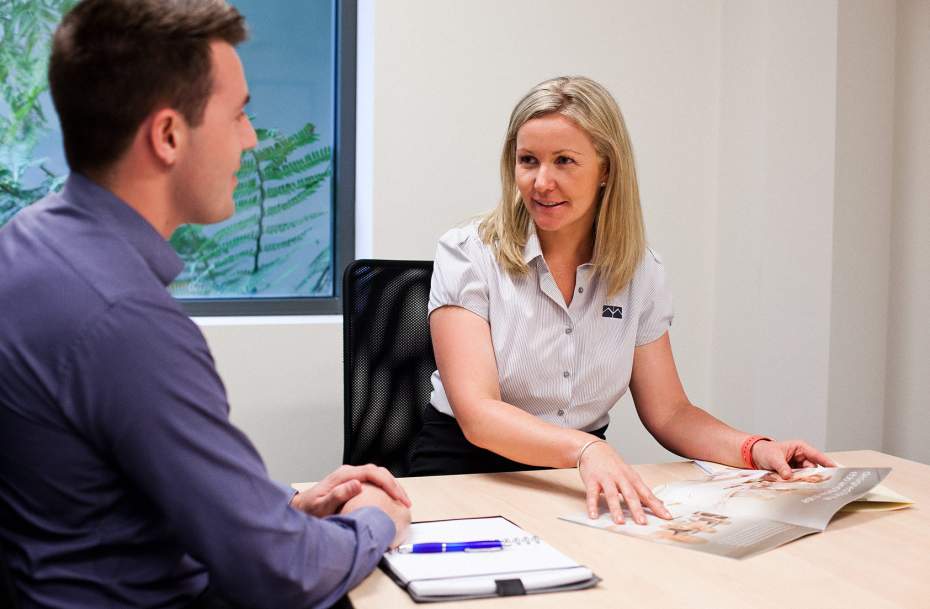 Human Resources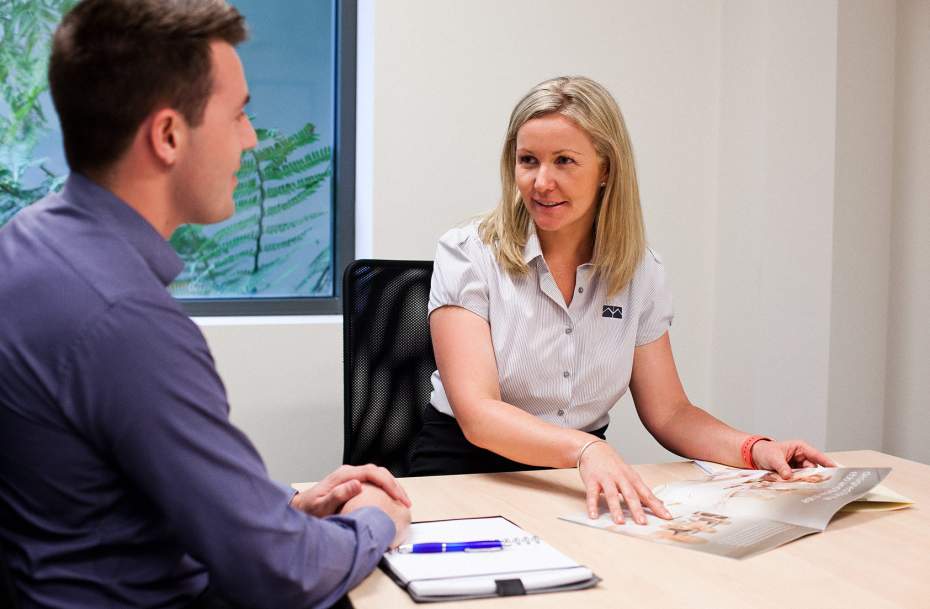 Our Human Resources Team have a strong track record for successfully finding people that fit into the McDonald Jones culture, share our values and enjoy our way of life. Our Human Resources Manager and Officers are crucial to developing and delivering our recruitment and induction processes, performance management, policies and procedures and assist with employee culture and their career development.
Marketing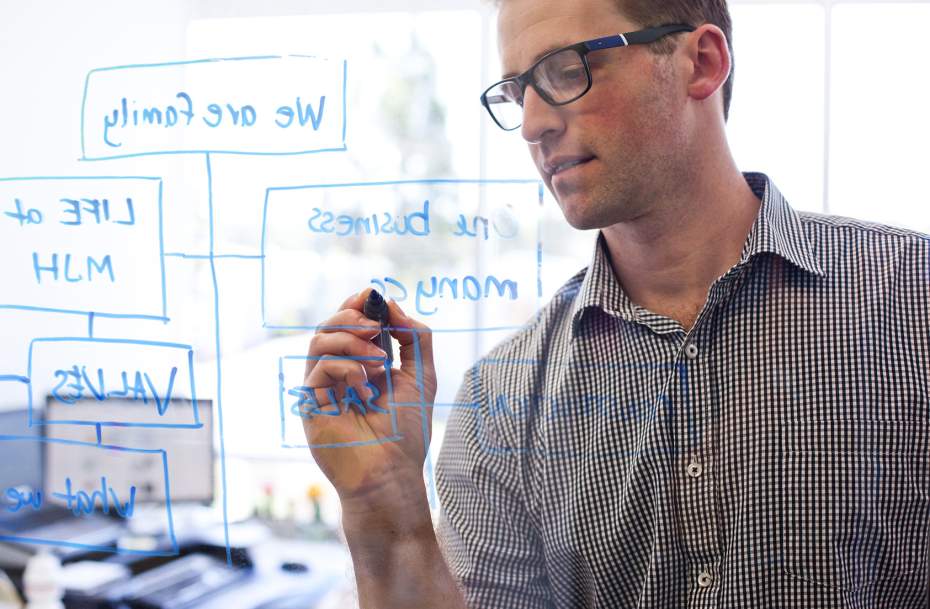 Our Marketing Team is the creative hub of the business, featuring talented marketing, advertising, digital, communications, writing and graphic design experts. The team collaborate and think outside the box to create and grow a successful brand and image for the company, which inspires people both externally and internally.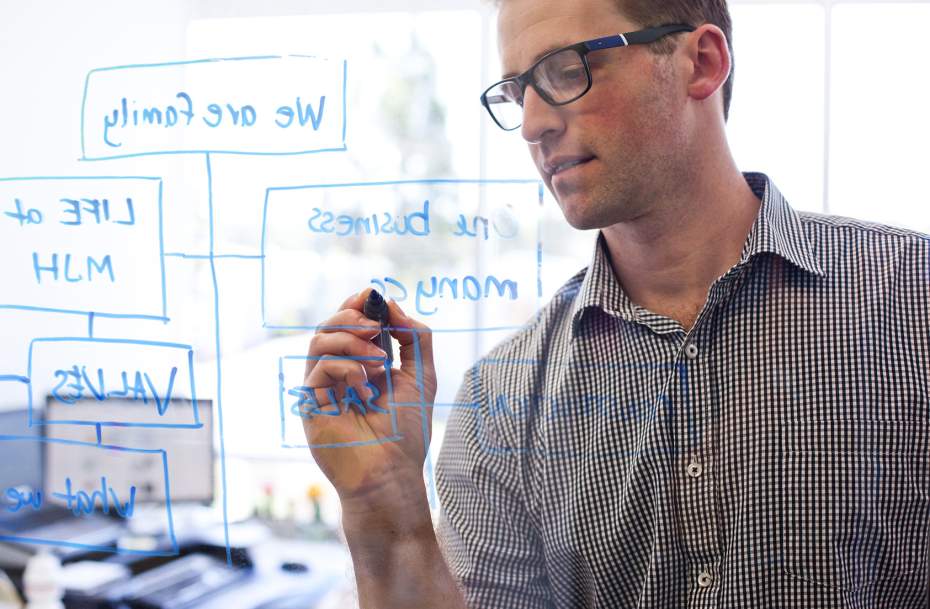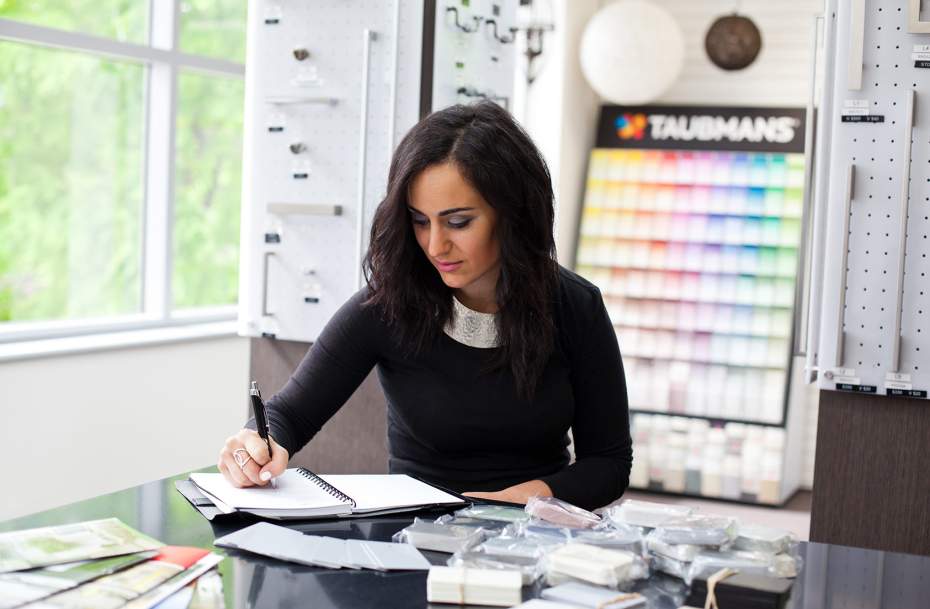 Interior Design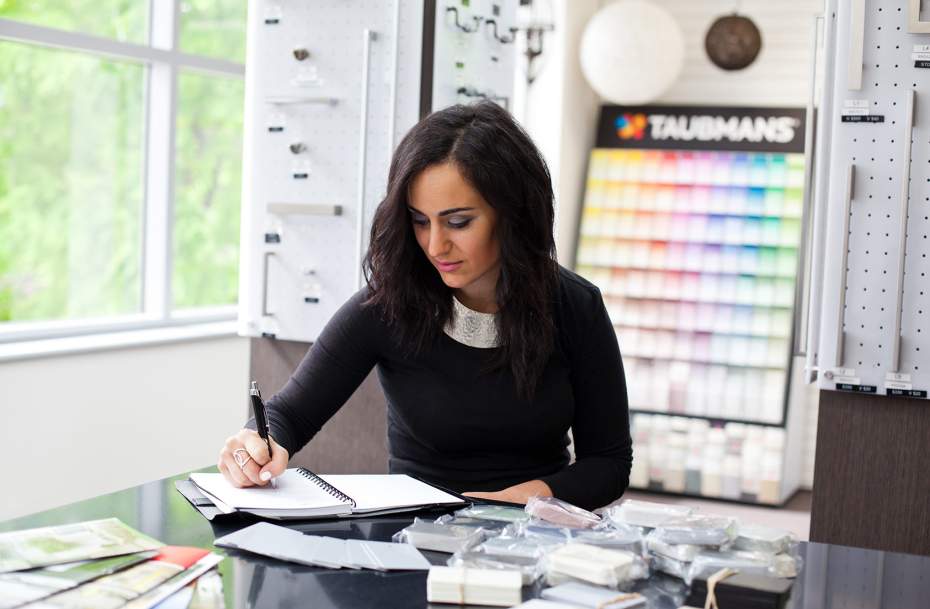 Our team of Interior Designers offer a fresh creative energy to all of our Display Homes through the creation of themes and unique interior design ideas that inspire visitors to visualise the vast potential of their McDonald Jones home. Our Interior Design team are consistently on top of the latest trends and source stunning pieces that demonstrate the liveability of any one of our designs.
Accounts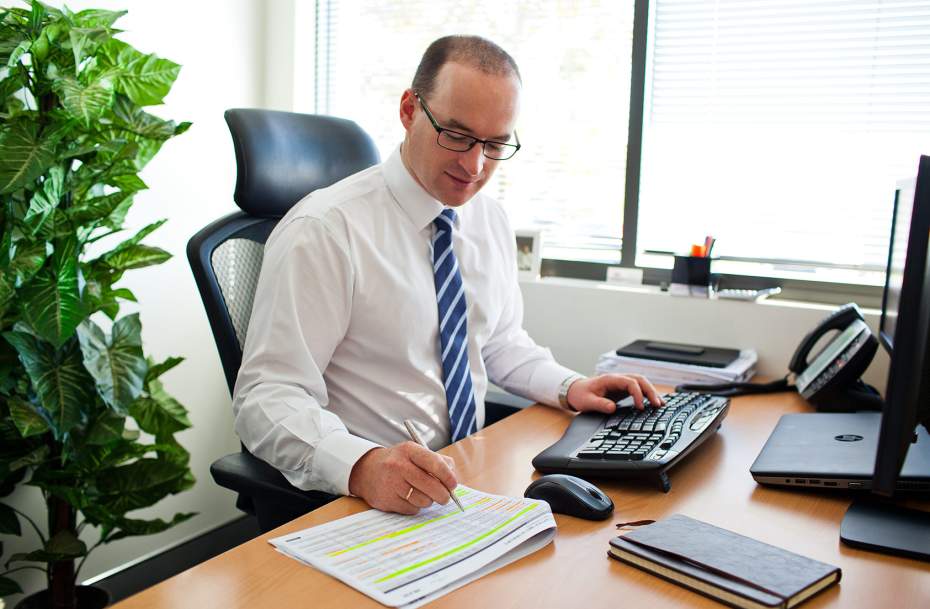 Our Accounts Department is made up of a team of mathematical, analysis and problem solving specialists with a knack for preparing reports and spreadsheets that assist with budgeting, forecasting and managing the future of the business. Our Accounts Officers are sharp and efficient in processing accounts payable and receivable, and statutory and tax compliance.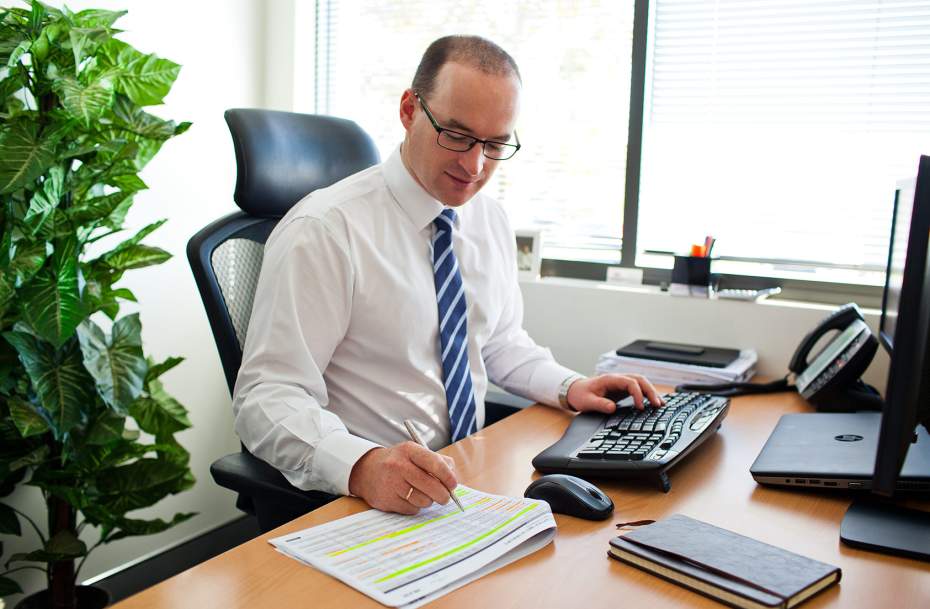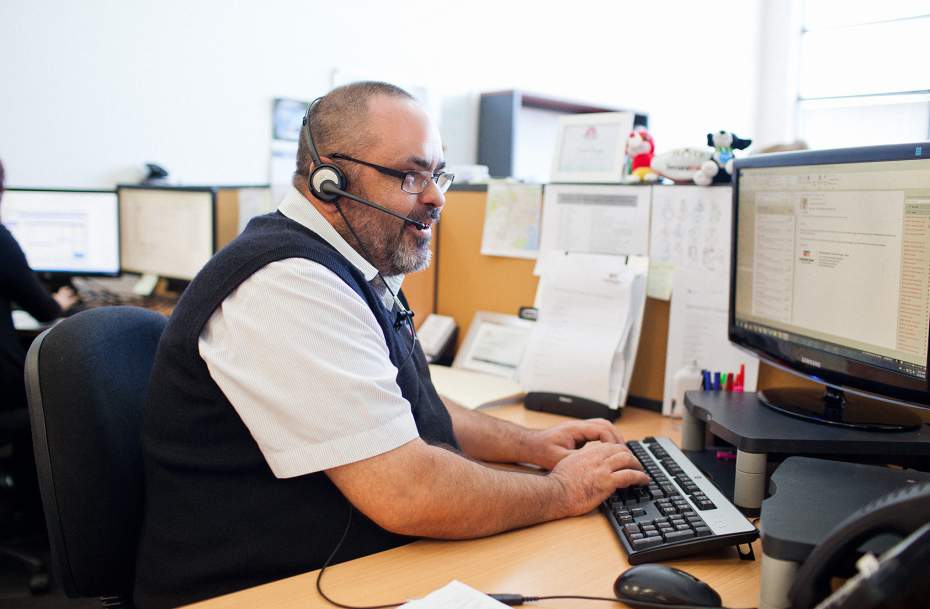 Service and Warranty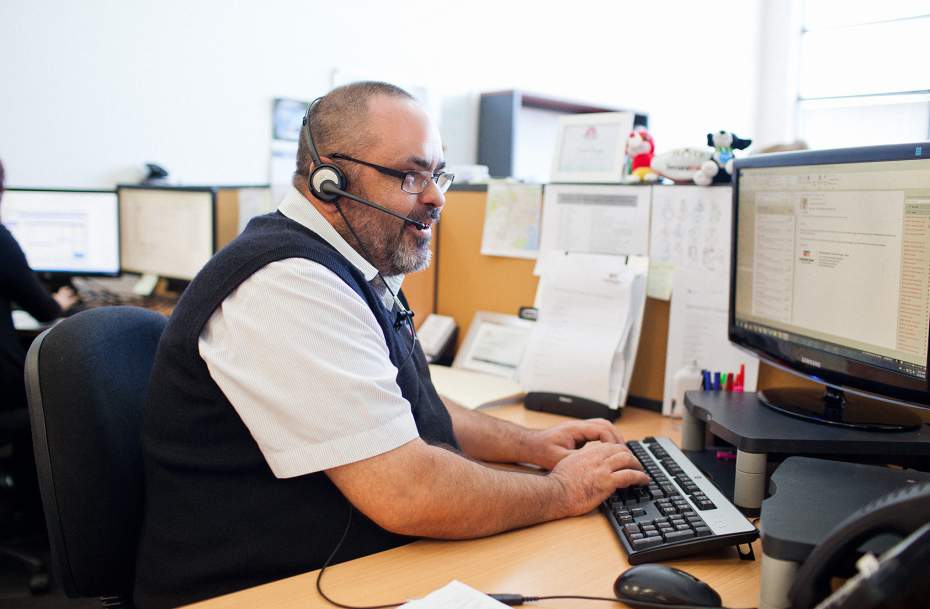 Our proactive and versatile Service and Warranty Team are multi-skilled and completely committed to ensuring that our customers get the most from their new homes. The team conducts inspections of every home we build and carries out any rectification work required where requested. Our Service and Warranty Administrators work behind the scenes to support the employees that attend our homes.
MyChoice Design Studio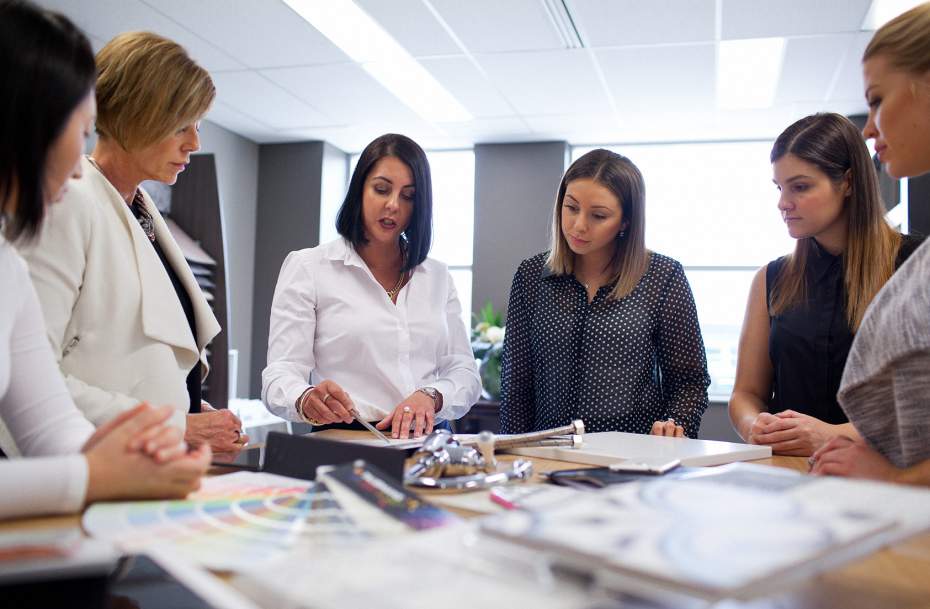 Our team of Interior Designers have an eye for creating the most stunning interiors that reflect the needs, desires, lifestyles and personalities of each of our unique customers. From fittings to colour choices, from home theatre packages to kitchen splashbacks, they are in tune with the latest market trends and suppliers to ensure that we provide the most valuable advice to our customers when it comes to creating a home that doesn't just meet, but surpasses their expectations.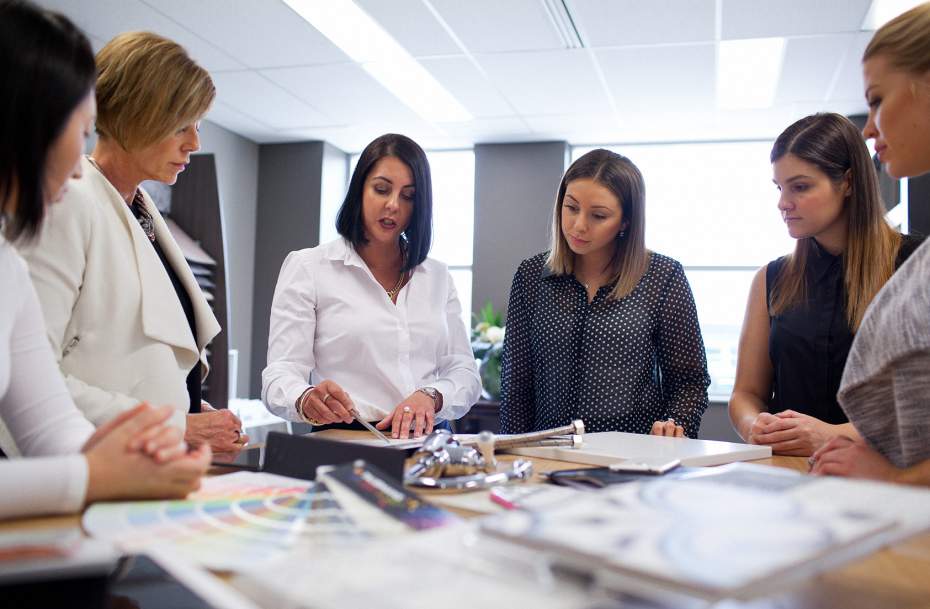 Like what you see?
View our current positions & express your interest in working with McDonald Jones and the MJH Group.