Tips to choosing the right facade for your new home
Express your individual tastes to the whole world by choosing the right façade for your new home. There are many things to consider when it comes to choosing the perfect façade to suit your home design, style, tastes and location.
Our South Coast based MyChoice Design Team have shared their key tips on choosing the right façade to suit you, a decision they help many of our customers through on a daily basis through their Selections Appointments.
When it comes to choosing all the elements of contemporary house facades, it is all about balance. All the key elements involved, including the style, look, materials, colours, features need to be considered carefully.
What to Consider for your Contemporary New House Facade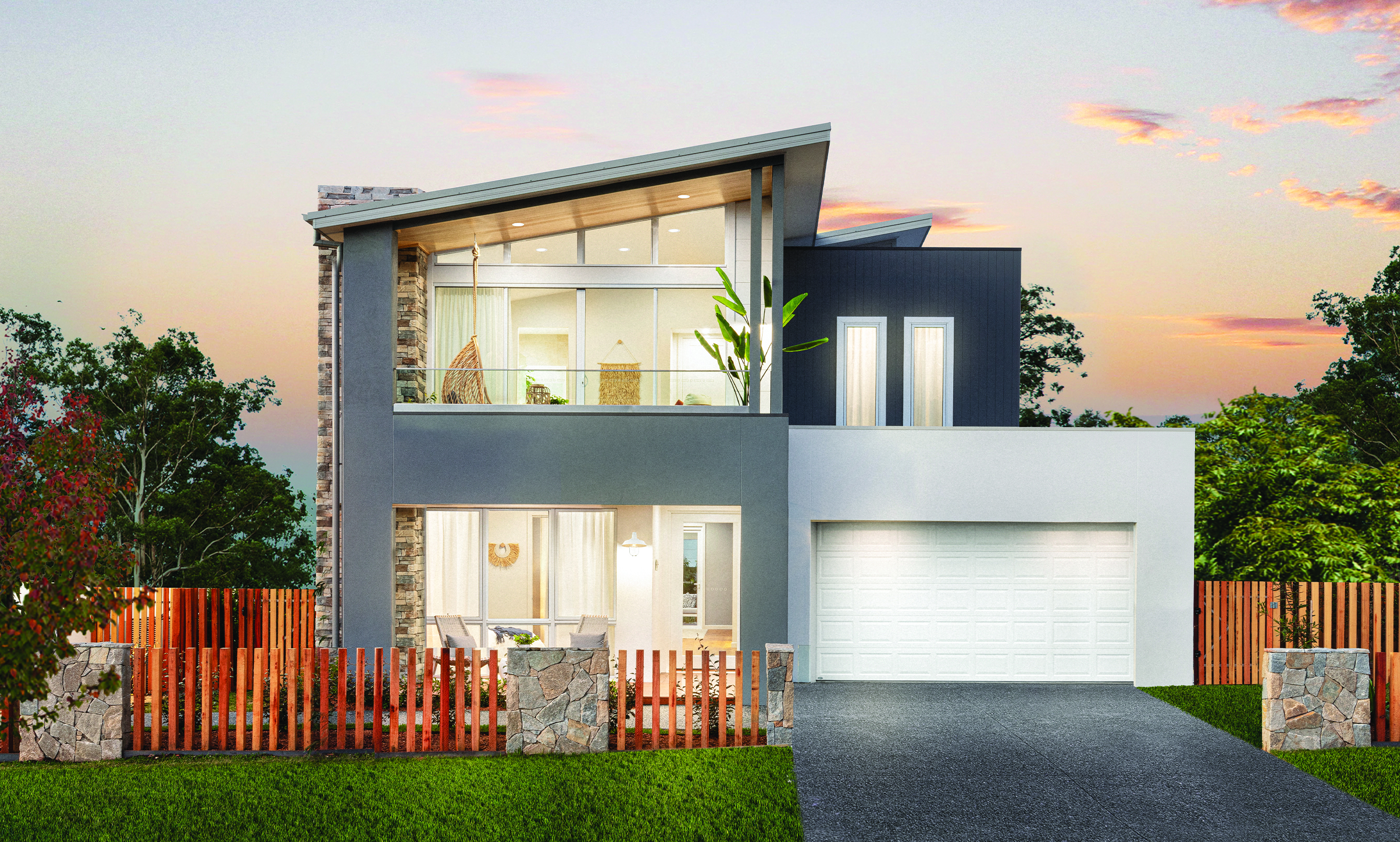 When it comes to choosing all the elements for your façade, it is all about balance. All the key elements involved, including the style, look, materials, colours, features, lighting and landscaping should tie together with one another to create a story about who you are and how you love to live.
These key consideration will help you create a beautiful point of difference for your new home, make it stand out amongst your neighbours and give you spectacular street presence.

The Right Facade for Interior Design Style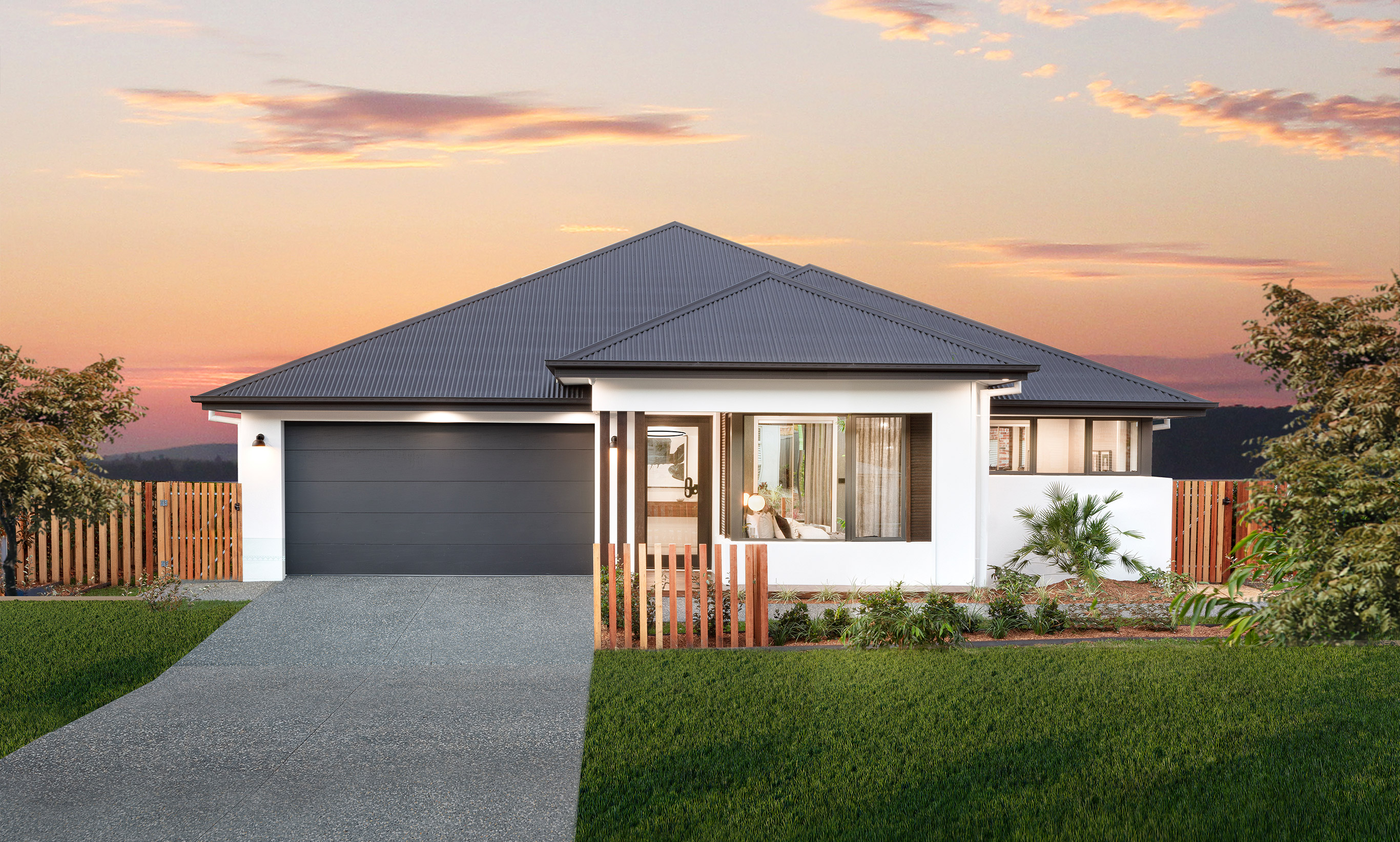 Think about what your unique style and personality is. Do you love the modern, contemporary, bold and daring, classic, traditional or minimalist style? McDonald Jones has many facades to choose from for your new home and, while it is helpful to think about the look that would best suit your surrounding residences and your unique location; your façade choice should really reflect who you are. That is the most important thing – YOU should love your facade!
Your Favourite Materials

When it comes to adding your personal touches to your façade, think about the materials that particularly stand out to you. Look for inspiration by driving around new estates as well as visiting display homes. You will have the chance to choose whether you like the look of bricks, organic textures like timber orstone, or applied finishes, such as render or bag and paint. The materials you choose are another way that you can reflect your personal style and taste for your new home.
What Colours Represent Your Unique Taste?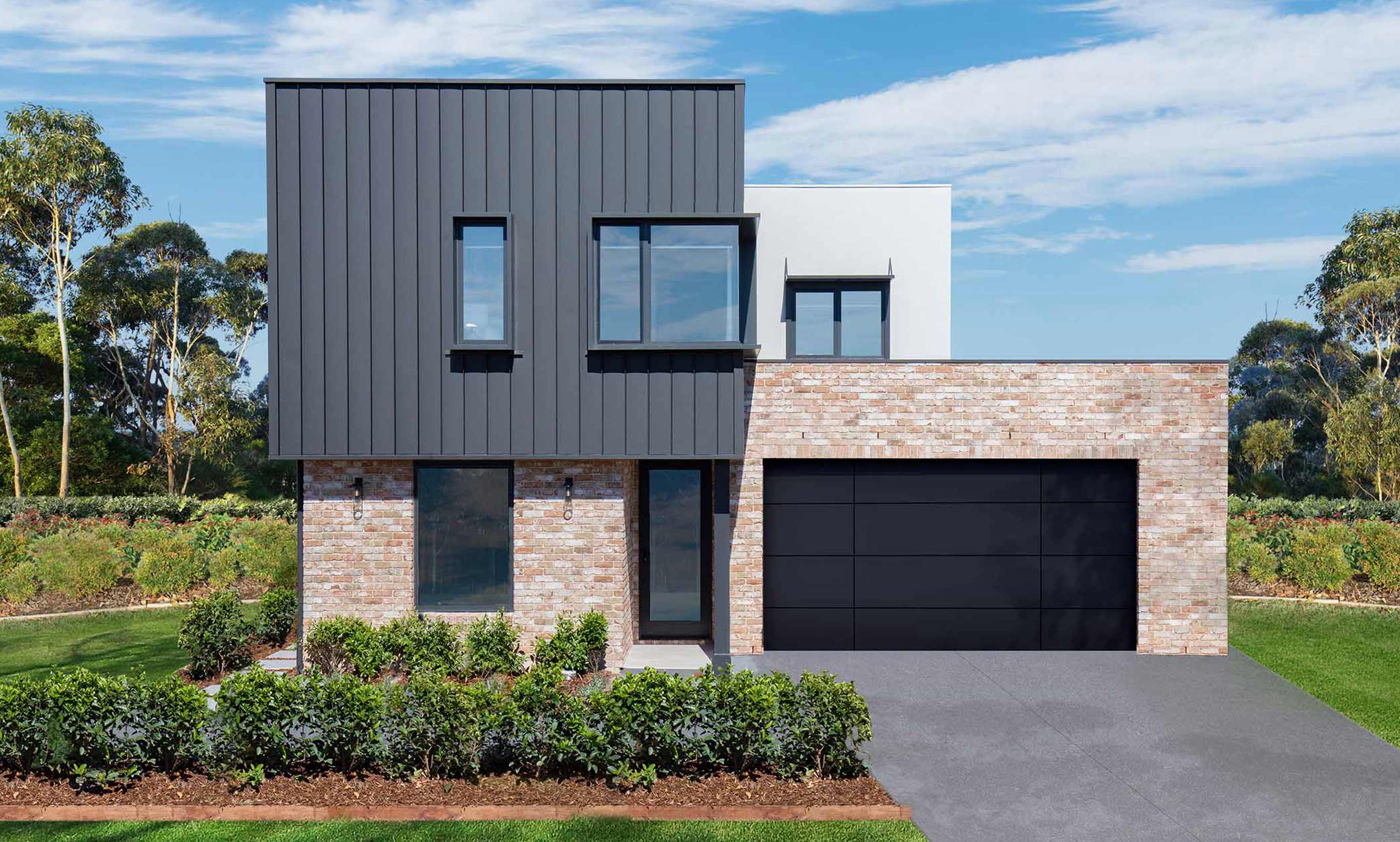 When it comes to choosing the colours for the façade of your new home, it is important to think about tones that are easy to manage (simple to clean), that tie in with the look of the rest of your home and that create an interesting and aesthetically stylish look. You could choose to use varying shades of one colour to create a layered look with depth or, for a much bolder look, contrast light and dark colours and textures.
Choose the focal points of a façade & make them pop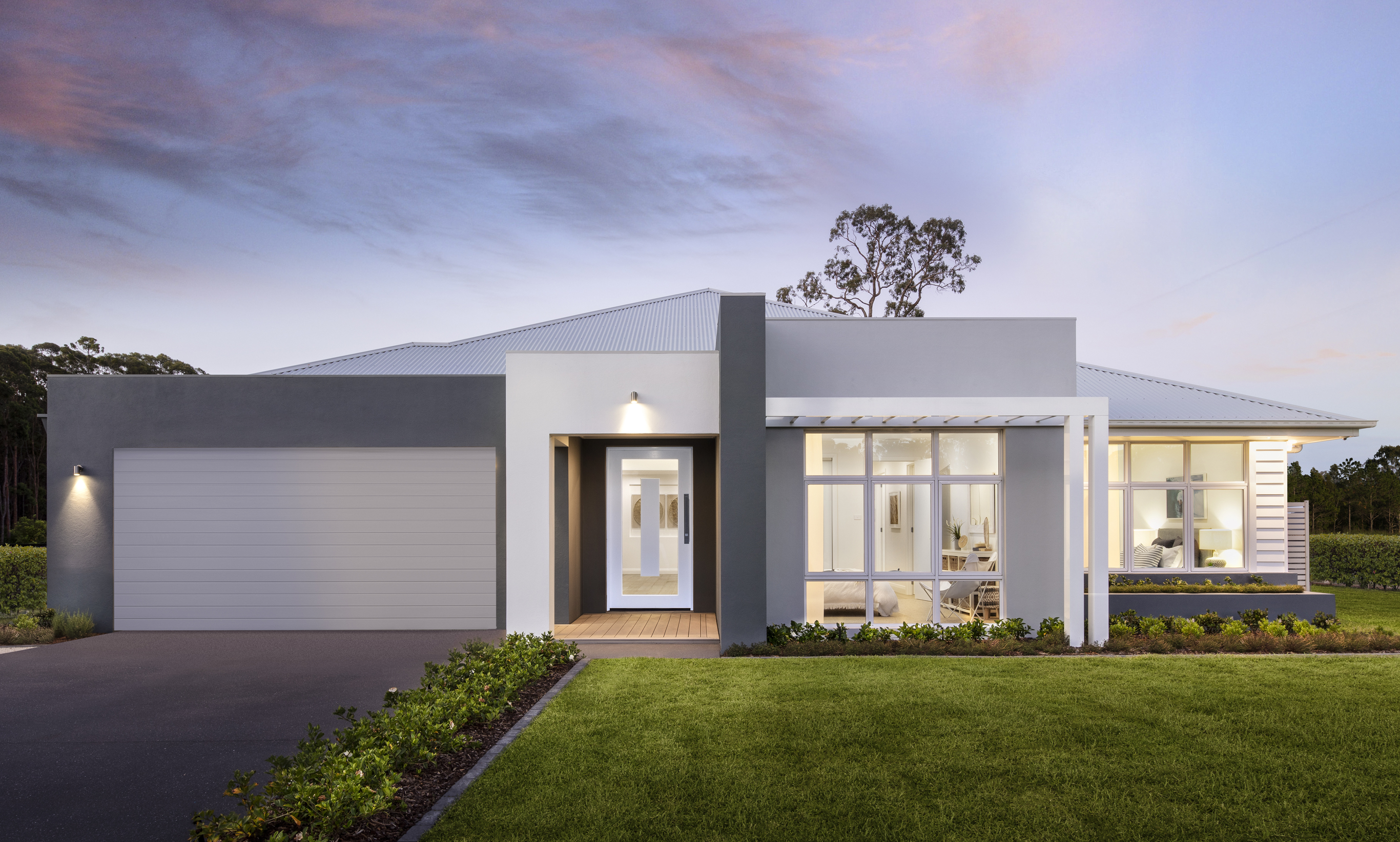 Colour, textures and interesting materials are a great way to create focal points on your façade. For example, select certain features on your façade that you would like to draw visitor's eyes to, such as your front door. You could make a real statement and create the 'wow' factor by painting your door in a bright and welcoming colour, such as a cheerful yellow.
Think about your lighting and landscaping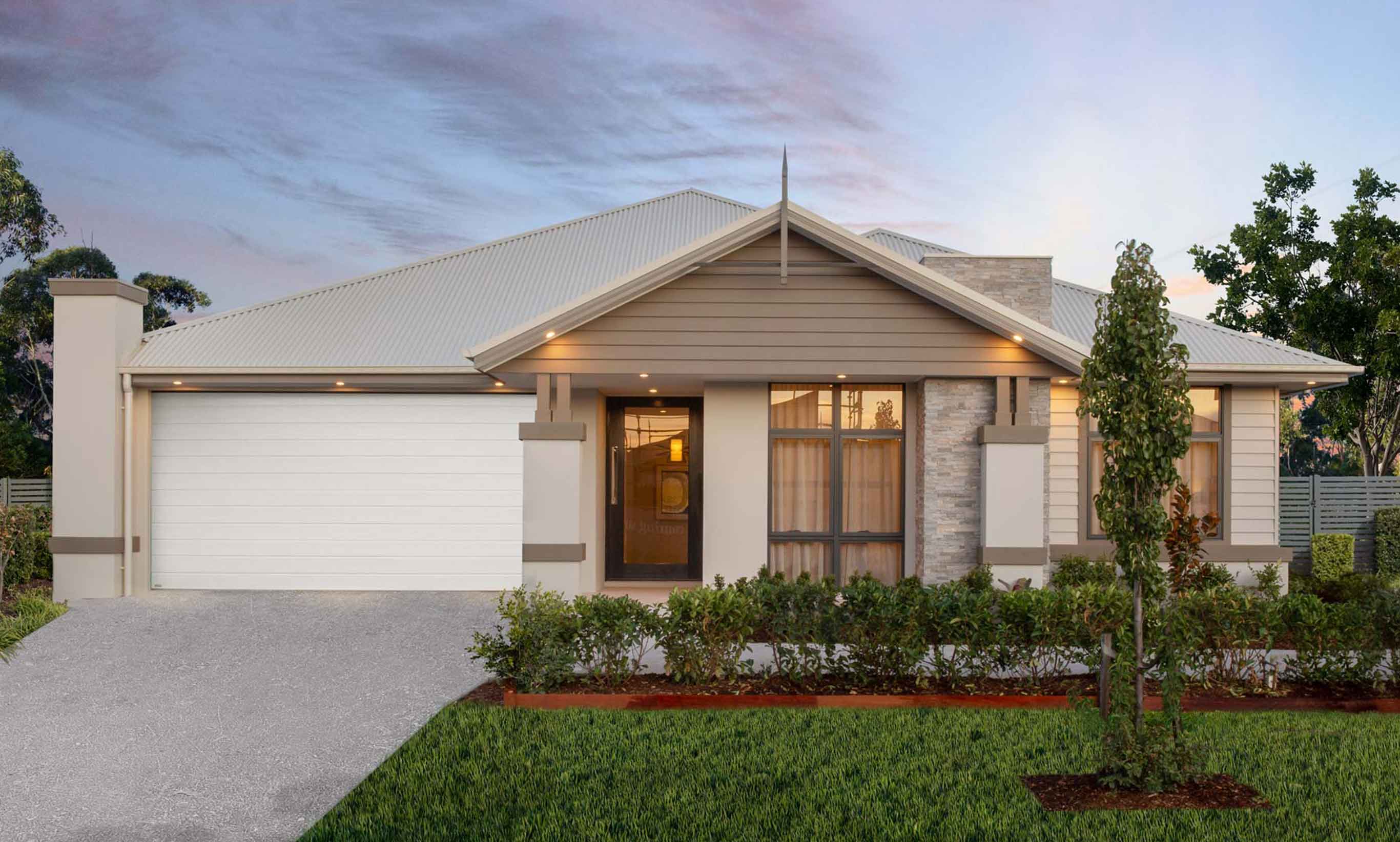 The lighting and landscaping that you choose to feature around the façade of your new home will really complete the look. Make your home a centrepiece on your street at night by featuring soft lighting and up or down feature lighting to walls, columns or even your brick stacks. When it comes to your landscaping, choose pots and plants that tie in and complement the style of your home.
We have a range of facades available that are unique to every design we offer. To view the façade options for a home, visit our website and click on your favourite new design. You will find all the options available under the 'Facades' tab.
---