Seaview - Virtual Tour
The Seaview offers a seamless, flowing floor plan that reflects a sharp eye for architectural detail and clever use of space to continuously inspire homeowners and create moments of delight and surprise, every day. Take a virtual tour of this home in our various display locations to see how it can be styled to align to your personal taste.
3D Walk Through
Locations
Billy's Lookout
Calderwood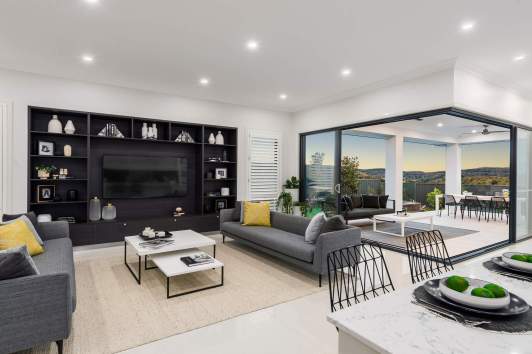 Find out more about the Seaview
The Seaview provides a seamless connection with the surrounding landscape, complementing the way that modern families enjoy day-to-day life. View the floor plans and enquire about the Seaview.
Visit our Display Homes
There's nothing better than experiencing the flow and feeling of what life would be like living in one of our designs. We invite you to visit our Display Homes throughout Sydney, Hunter, Central Coast, Mid North Coast, South Coast, Southern Highlands and the Canberra Region and find yourself at home.