National Breast Cancer Foundation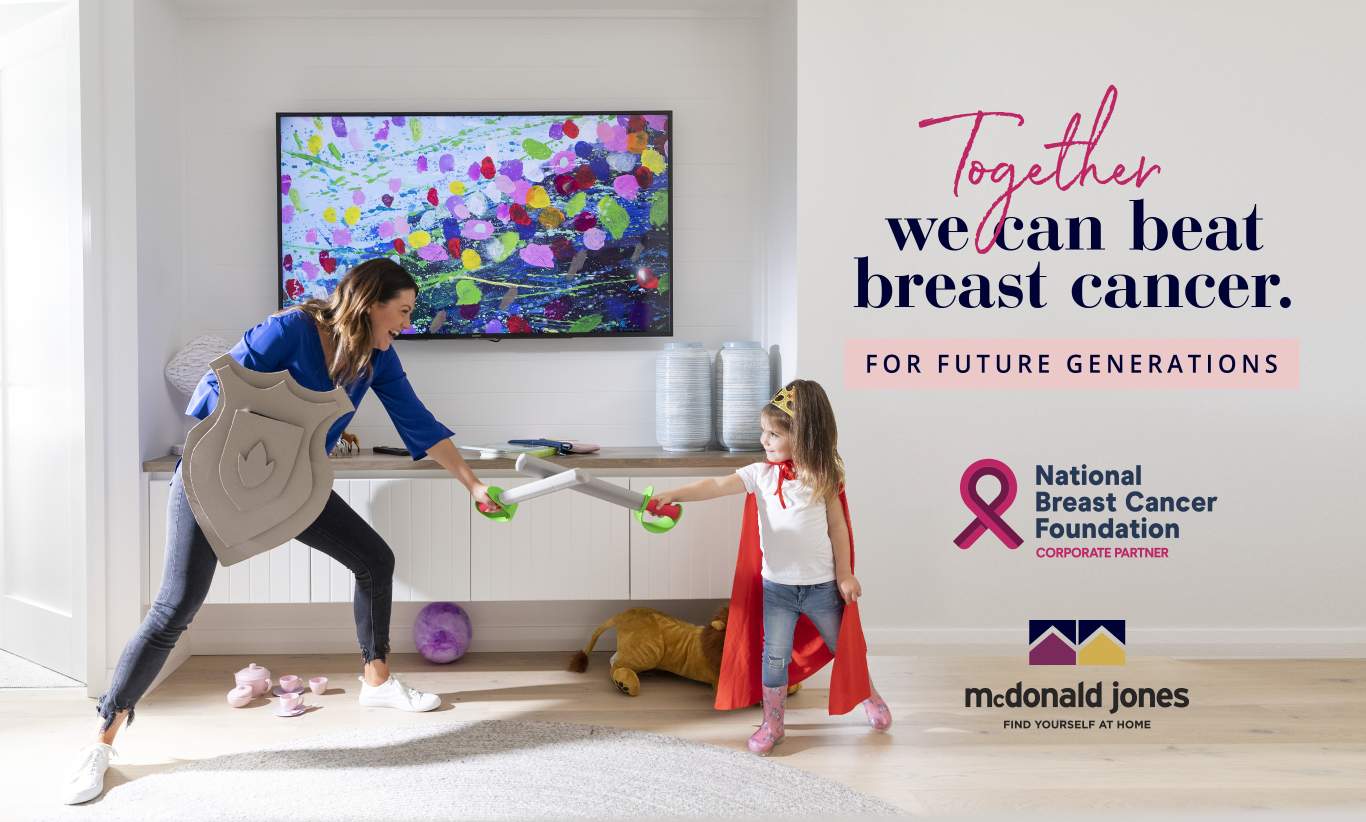 McDonald Jones Homes has been helping families build their dream homes since 1987. McDonald Jones Homes are known as challengers and fresh thinkers who have a long tradition of supporting the communities in which we build through charitable donations and fundraising initiatives to improve the lives of Australians.
We are passionate about supporting causes that help families and the wider community lead healthier more enjoyable lives and as NSW and the ACT's largest builder we are delighted to support the National Breast Cancer Foundation through donations, fundraising and staff activities to raise funds and awareness of the incredible work NBCF do.
McDonald Jones and NBCF share a commitment to improving the lives of Australians through supporting the community and funding life-saving research to improve the lives of Australians and ultimately stop deaths from breast cancer.
Breast cancer is a disease that has affected many of our customers, employees and partners and we believe that the world-leading research will be game-changing, so McDonald Jones are thrilled to partner with NBCF in their fight to cure breast cancer by 2030. We will be holding various fundraising activities with our employees, for our customers and the communities in which we operate to benefit and support NBCF.
Stay tuned for more news about our fundraising efforts and events for National Breast Cancer Foundation.
Learn more about NBCF here