Garden Retreat - Virtual Tour
The Garden Retreat is open plan living at its best. Offering a seamless transition between indoor and outdoor living areas, this architecturally designed home has a unique sense of light and space. Take a virtual tour of this home now!
3D Walk Through
Locations
Home World 5
Waterford County (Closed)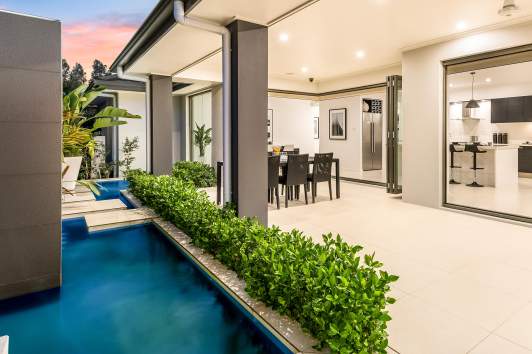 Find out more about the Garden Retreat
The Garden Retreat is the perfect home to enjoy the best of what life has to offer. View the floor plans to discover all this beautiful home has to offer.
Visit our Display Homes
There's nothing better than experiencing the flow and feeling of what life would be like living in one of our designs. We invite you to visit our Display Homes throughout Sydney, Hunter, Central Coast, Mid North Coast, South Coast, Southern Highlands and the Canberra Region and find yourself at home.