Spring Into Your Outdoors!
The school holidays are starting this weekend, which got us thinking of activities to keep the kids entertained, off screens and active whilst most of us are still in lock down. No matter what size outdoor area you have, we have ideas for every backyard or outdoors area… so read on to add some spring fun to your home!
Your chance to WIN!!
Kids have lots of energy and we are all for ways to help them use that energy and have fun. Our friends at VULY have an amazing collection of wonderful backyard play options which will keep the kids giggling and happy to burn their energy.
Read on to find out how you can enter our VULY competition for your chance to win an incredible VULY Trampoline - Medium Lift 2 with shade cover, ladder (valued at $1533) + free shipping and VULY authorised installation!
Jump for Joy
Having a trampoline in the backyard is great for all ages and can be used for far more than just jumping. The VULY range of trampolines come with great accessories like a basketball attachment or a trampoline deck to get some practice in before hitting the streets on a skateboard Use your imagination to create a fort or cubby, just spread a tarp or your tramp and climb under for a fun space for the kids. VULY trampolines can be made into a tent complete with walls and a shade, perfect for long summers.
The other thing we love about trampolines is that they aren't just for jumping, gather the kids' soft toys for picnics or games with tennis balls and it's a great challenge in the backyard obstacle course!
Obstacles of Fun
Speaking of obstacle courses, the kids will love these as you can make them to suit any age and not only is an obstacle course great for your outdoors. This is one idea that works for all ages and backyards and you can incorporate many normal household items that you have at home already to set up the course. You could also theme your obstacle course to get those hard to entice kids interested:
Superheroes or spies in training
Animal adventures
Favourite movie character
Ball Games
Teaching your kids new skills is a great way to connect, getting them trying new things and showing off your skills! There are so many activities with balls of all shapes and sizes. For the younger kids, tunnel ball and soccer games keep them entertained, building their strength and learning new skills to help their confidence.
For the older kids, time to get a little competitive with shootout competitions like basketball or netball, a great way to practice and get them away from screens for a little family fun.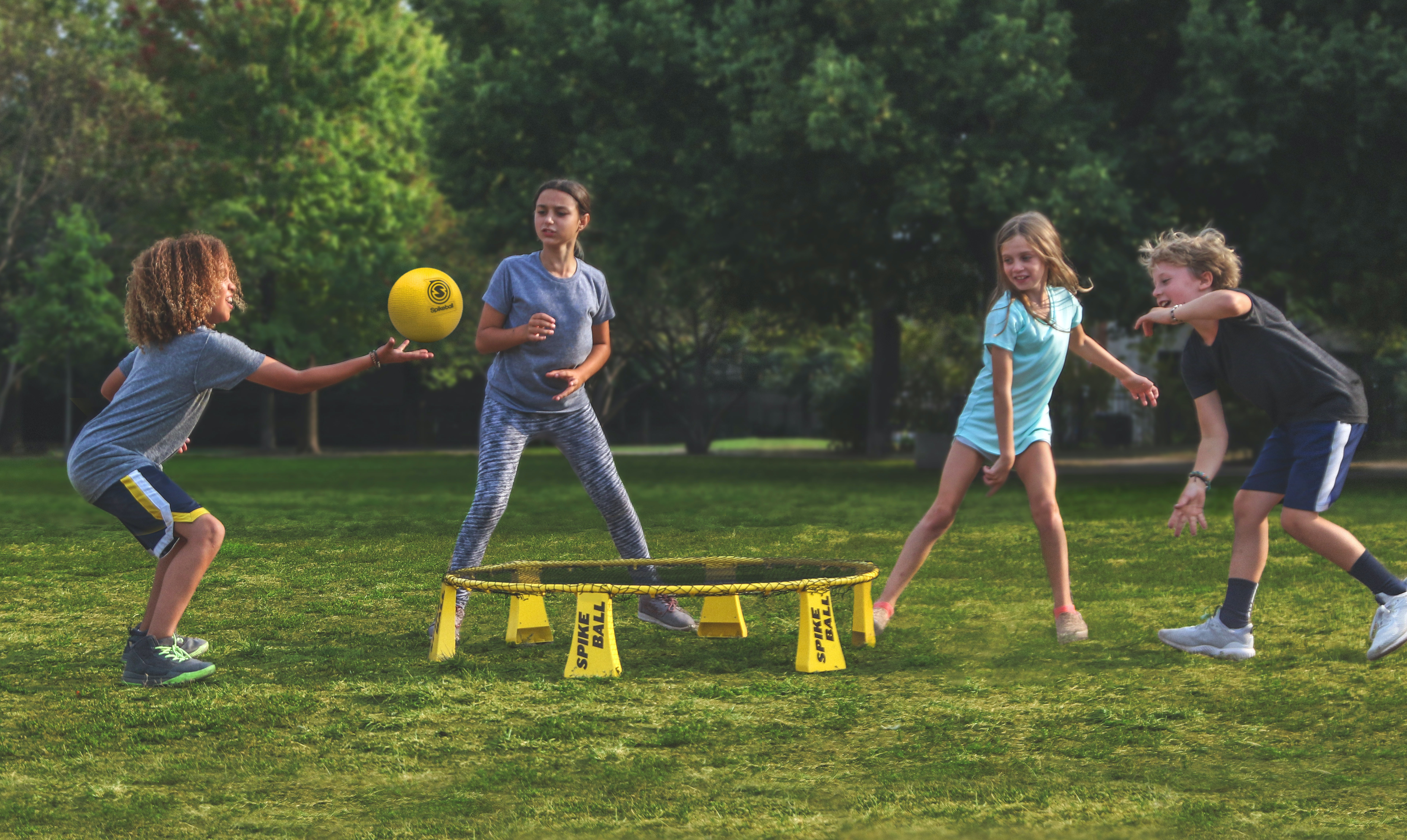 Sandpit & Water Play
A favourite of the little kids right through to the bid kids, a backyard sand pit offers endless fun to use their imagination from construction sites with trucks and dumpers to castles fit for princesses or battle. Water play is another wonderful activity for little ones. Using buckets, bowls and cups of all different sizes whist introducing bubble and food colouring to add a little colour to water fun!
Get Gardening
Set up your very own veggie patch, teaching the kids about how things grow. Spring is the season to bring out your green thumb and is a great project for families, with a sustainable and environmental element. Veggie patch projects help the kids build a sense of responsibility to the environment, awareness of the importance of fresh food and builds their self-esteem to grow something.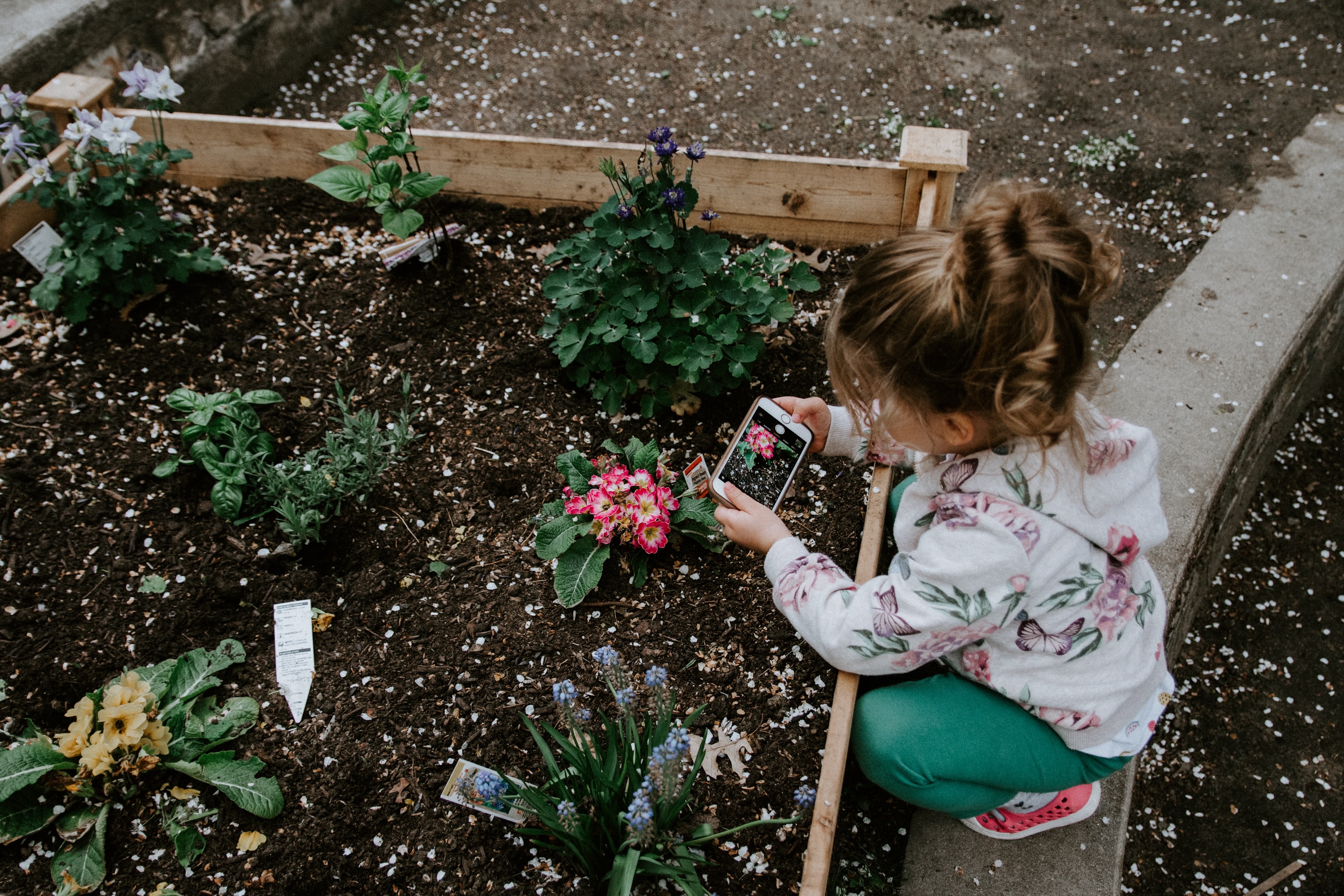 Let Their Creativity Shine
For those kids who are a little less energetic, making a creative space outside is fun and allows you to connect with the outdoors and more importantly keeps the mess outside. Arts and crafts are a great way to encourage kids to experiment and express themselves through a range of materials from painting, playdough to papermache and much, much more. There are so many great YouTube videos that you don't need to be at school to learn to draw your favourite vehicle or paint your very own Monet!
We hope you've been inspired by our Spring fun list, and don't forget to enter our VULY competition here!