New Display Homes at Moonee Beach
We are thrilled to open two stunning new display homes on the Far North Coast at Moonee Beach near Coffs Harbour. These two homes have delighted all who visit with their beautiful styling and finishes since opening. 
Take a sneak peek inside these beautiful homes for yourself.
Experience a Luxury Coastal Beach House
The San Marino Manor is a true expression of a breezy, beautiful beach house where every finish creates an effortless, relaxed and welcoming home.
"Interiors decorated in a coastal style can transport you right back to those lazy summer days at the beach, regardless of your actual location"
From the moment you lay your eyes on this idyllic home, a sense of casual luxury washes over you. We have used a beautiful combination of truly coastal exterior finishes, such as cladding and natural stone, to offer an instant connection to our much-loved coastline.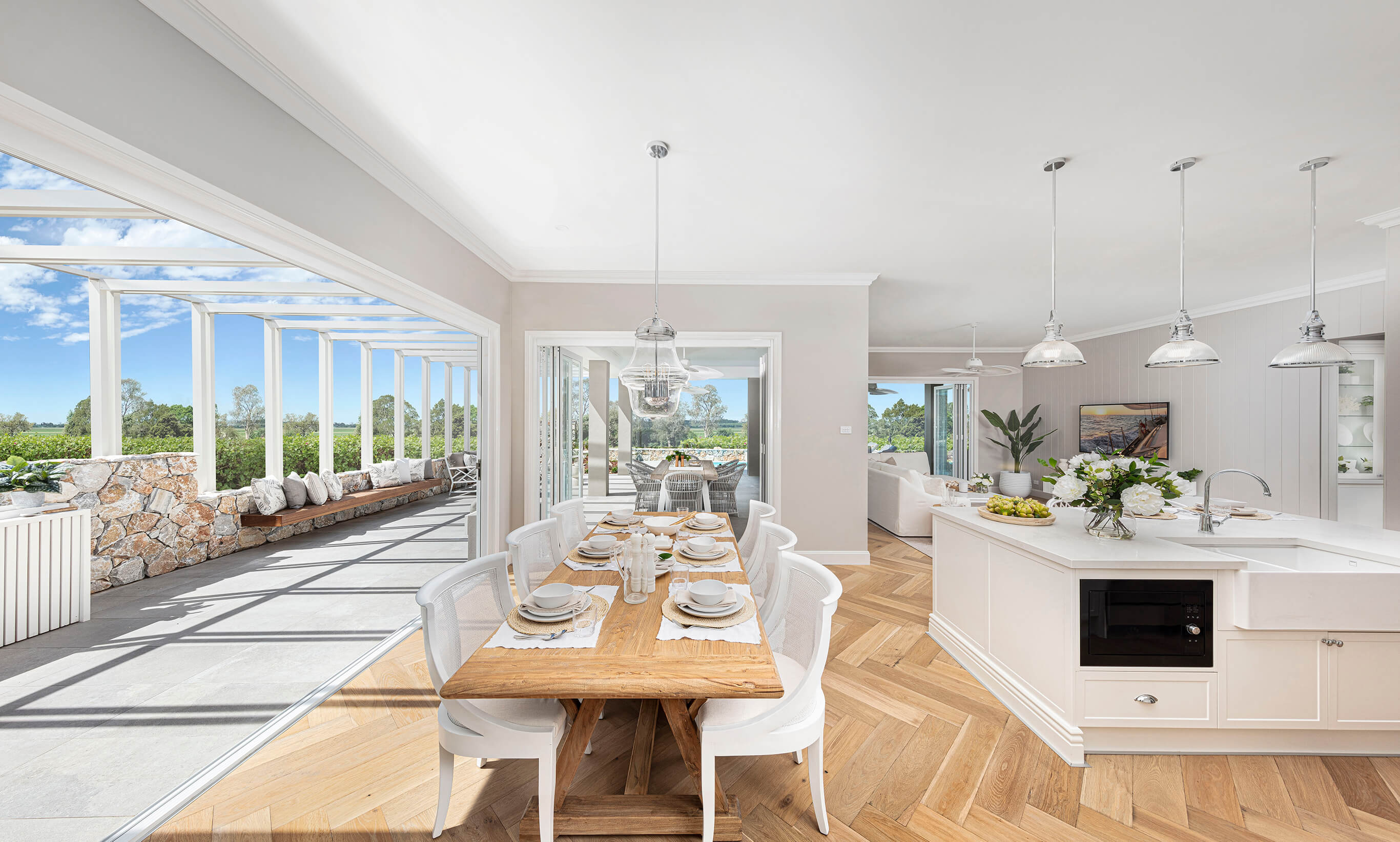 As you walk through the entry, the sublime internal elements connect you to the architectural beauty of the much-loved San Marino, a design which shines with this luxurious coastal style. The flowing design, comprising of multiple living spaces, showcases the stunning "Mink Grey" Herringbone flooring, which is complemented by floor to ceiling wall panelling, effortlessly connecting the façade elements to the internal finishes.
"Coastal style executed well draws upon a calming and sophisticated palette inspired by hues from the water, sand and shells."
The heavenly colour palette of whites, naturals and soft greys combined with sparkling chrome metalware creates an air of refined luxury which is balanced by the generous use of glass throughout the home creating an abundance of natural light and the opportunity to enhance the light in every space of the home.
This tranquil home features gorgeous Caesarstone on all surfaces in the Kitchen, Bathrooms, Laundry and Study Nook, which creates casual luxury throughout every space within this home. Beautiful sparkling finishes like the glossy tiles and classic glass light fixtures create a special ambience that sets this home apart from other coastal homes.
Enjoy a virtual tour of this beautiful home here 

The Havana – the ideal home for today, tomorrow and the future
The themes of a functional, modern, and comfortable flow through this brand new urban organic styled Havana Encore Two, showcasing leading architectural design elements that combine to create this contemporary home.
The focus on clean, seamless lines is evident from the exterior across the new Stayton façade, right through to the interior finishes and fixtures of this stylishly chic home.
"The Urban interior style is all about raw and natural materials, taking inspiration from the natural environment. This style is not structured and gives the opportunity to bring a relaxed element to each space in the home."
The focus on accentuating the natural beauty of organics is seen in the relaxed palette of natural colours, soft stones and off whites, natural textures like woodgrain cabinetry and natural shapes of accessories, which combine to create a wonderfully calm and practical home where every member of the family feels at home.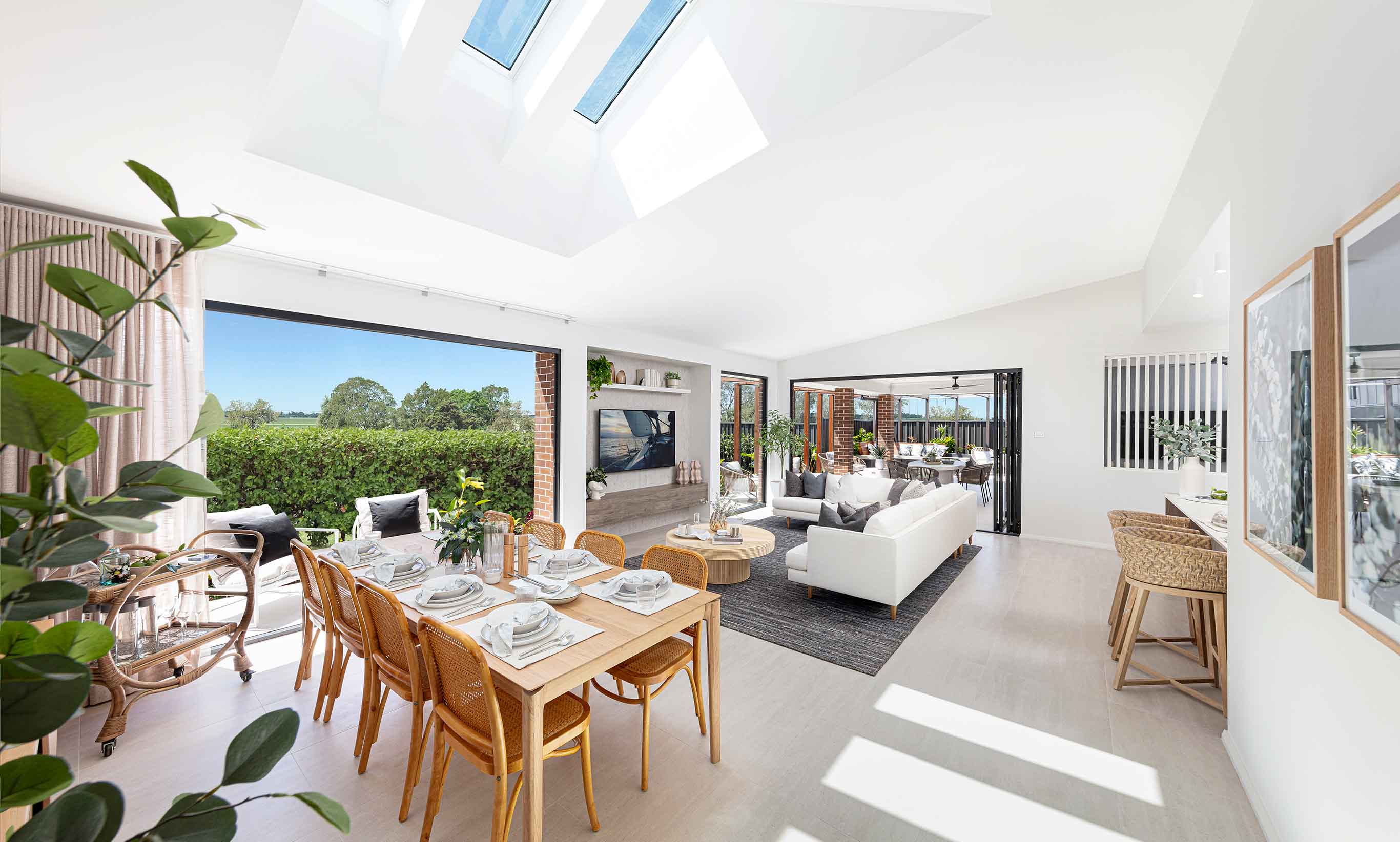 The importance of natural light in a modern home is clearly evident throughout this Havana with a striking raked ceiling in the Living and three stunning Velux skylights, full-height windows in the Master Suite and Ensuite, and the impressive whole-wall stacker glass doors in the Dining and Living.
The Havana is one of our most loved designs for the multifunctional use of space and consideration to the ever-changing needs and desires of new home builders which amplify the appeal of this design from other designs. The options within this design family come in a range of variations and options to suit block widths starting from 14m.
Plus, a range of different configurations and inspiring upgrade options for you to choose from, so creating your dream home is possible with the Havana.
Enjoy a virtual tour of this beautiful home 
We invite you to explore these new display homes to find your piece of extraordinary today.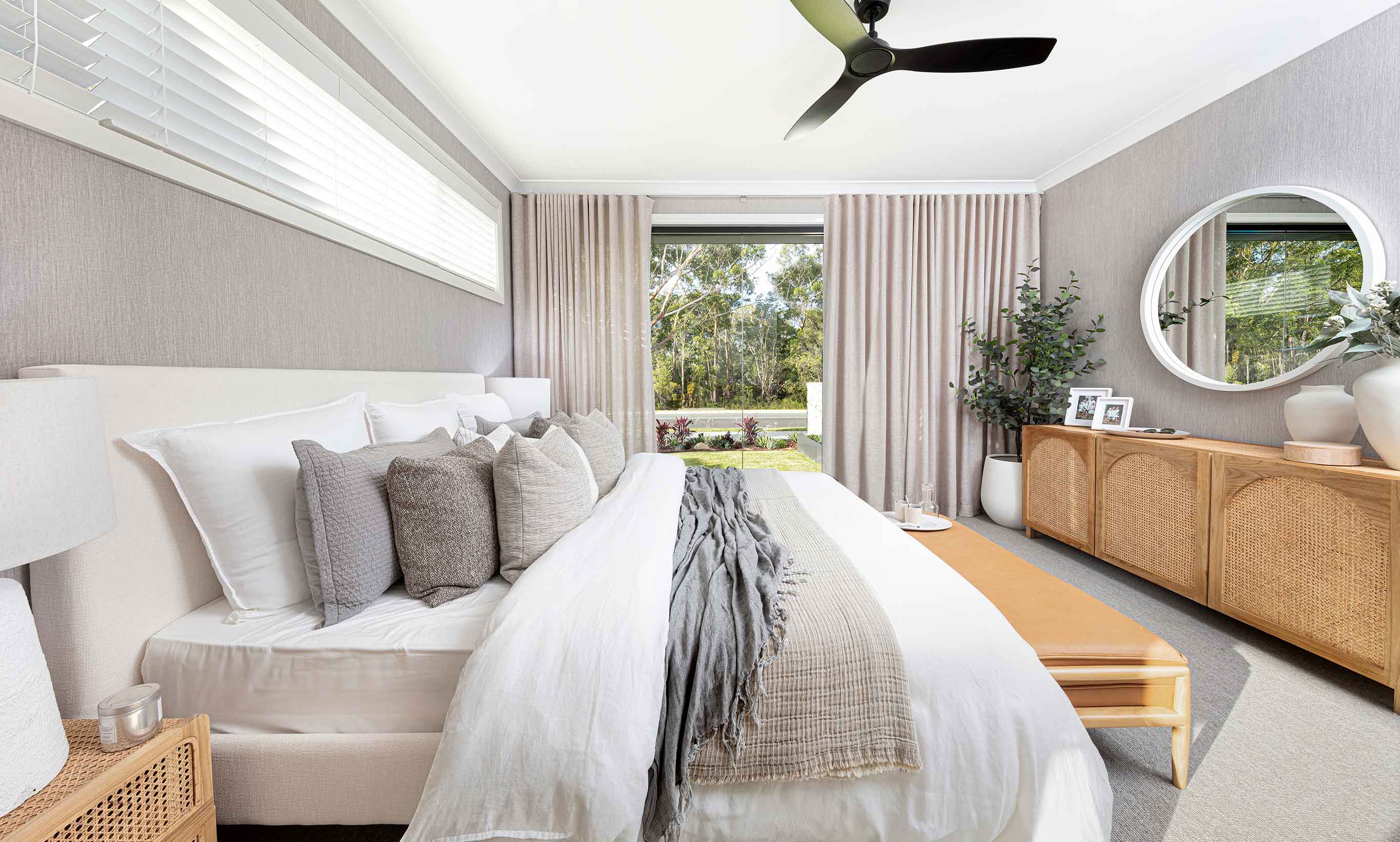 ---