Creating your Magical Christmas at Home
This year home has been more important than ever before and after all the challenges, changes and restrictions we have all faced this year, we know many people are really looking forward to getting together with their friends and family this Christmas.
Traditionally, this is a time to celebrate but for many the pressure of planning and organising for Christmas, combined with hectic end of year events, shopping, spending and tasks can take the cheer out of the day.
Which got us thinking, wouldn't it be nice to create a beautiful festive home without going overboard in spend, styling or effort.  We loved transforming our San Marino Manor at Huntlee, read on for a little Christmas inspiration.
Christmas Styling – So many trends and styles to choose from!
When we were thinking about what type of styling we would like to focus on, we considered the endless options there are for Christmas styling such as traditional; red and green, classic; metallics and white right through to modern minimalism.
We decided that we wanted to do something a little different from the normal Christmas styling and we knew that nature and staying local was important to us, so we could not go past a modern Australian theme. 
We believe this theme could work beautifully across many different styled homes, especially those Classic, Hamptons or Coastal styles, some of the most loved interior looks.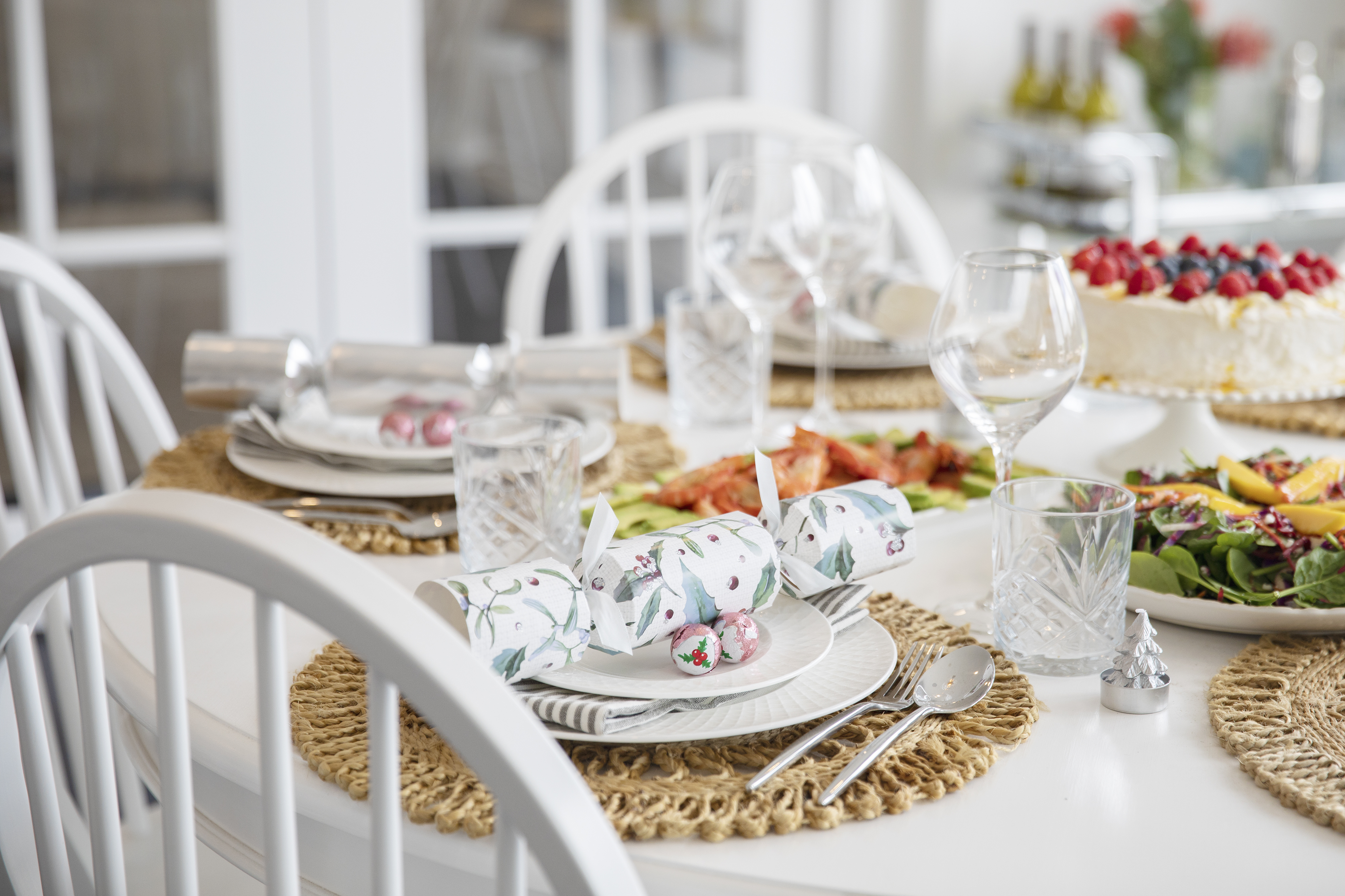 Magical Australiana
We are proudly Australian; we love building homes and transforming the lives of Australians and we understand that we have never spent so much time at home as we have this year. 
So, we wanted to celebrate our homeland and the natural beauty that our land produces, as we know for many of us this year has driven us to spend more time in nature than previous years. 
 
Vibrant Florals which add joyous colour to your home are a special way to decorate. We used beautiful Banksia, Protea, Blushing Bride, Geraldton Wax, and Kangaroo Paw complemented by muted greens and silvers of eucalypt bush.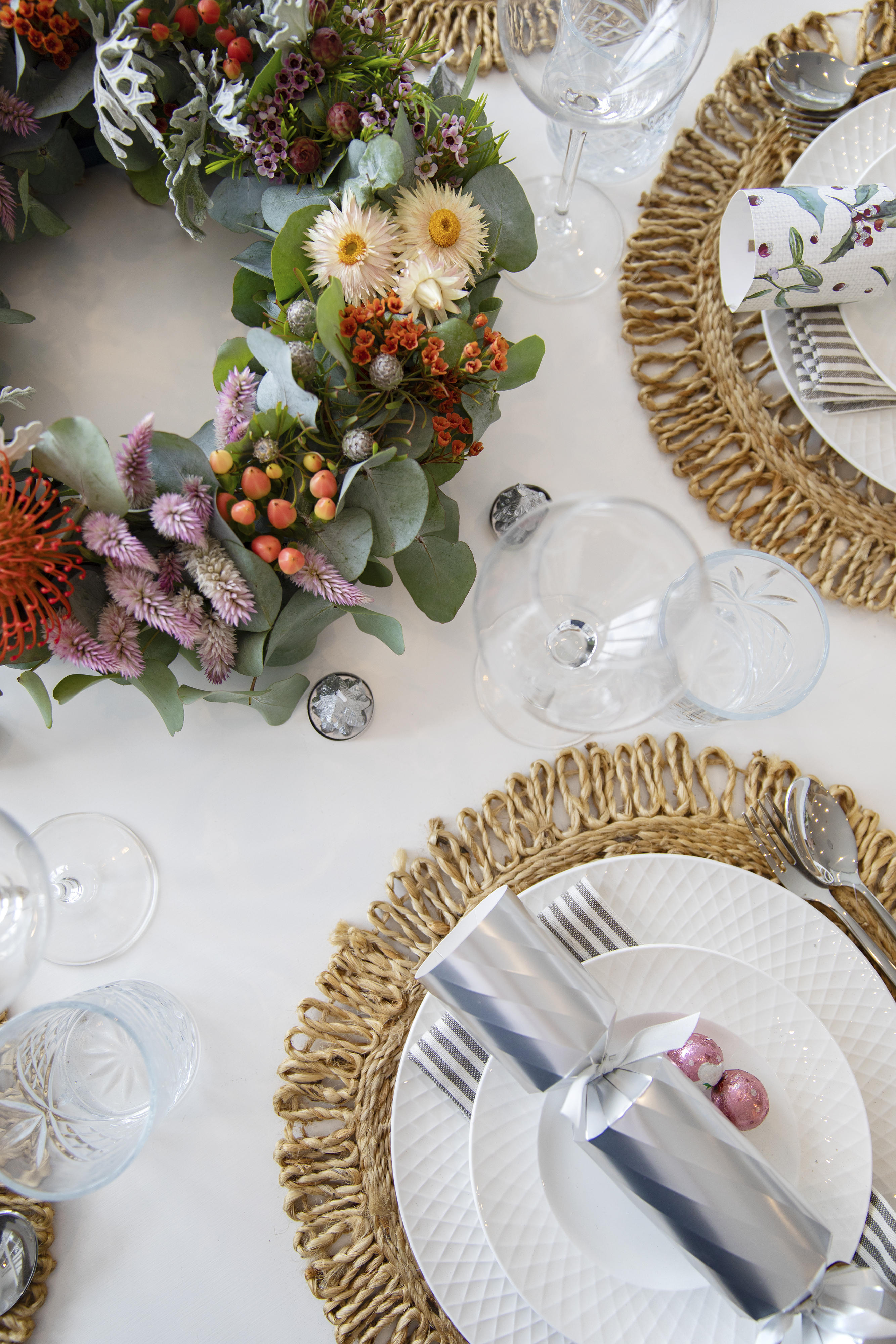 Simplicity is key
One of the key themes and focuses throughout our business is the commitment to simplicity to enhance our customers' experience. We believe simplicity is not simplistic; it is about focussing on the essentials and ensuring practicality, functionality, and comfort.
When we considered simplicity for this to our styling project, we focused on choosing silvers and muted natural greens to compliment the vibrant food and Australian native flowers.
Where to decorate
When considering all the places to decorate in your home, don't forget about welcoming your family right from the start as they walk to your front door.
We focused on the entrance with a beautiful handmade floral wreath. It is simple and elegant, but the florals bring a warmth and cheery welcome as people step up to your door this festive season. Once inside, the Dining has another wreath positioned in the middle of the table and smaller vases placed on the Island bench, drinks cart and throughout the furniture in Living.  We've kept the colours and florals consistent throughout to suit the décor of the home. Using tree ornaments in Powder Rooms, Home Theatres and Bedrooms which complement your tree and table styling, carry the theme throughout the home.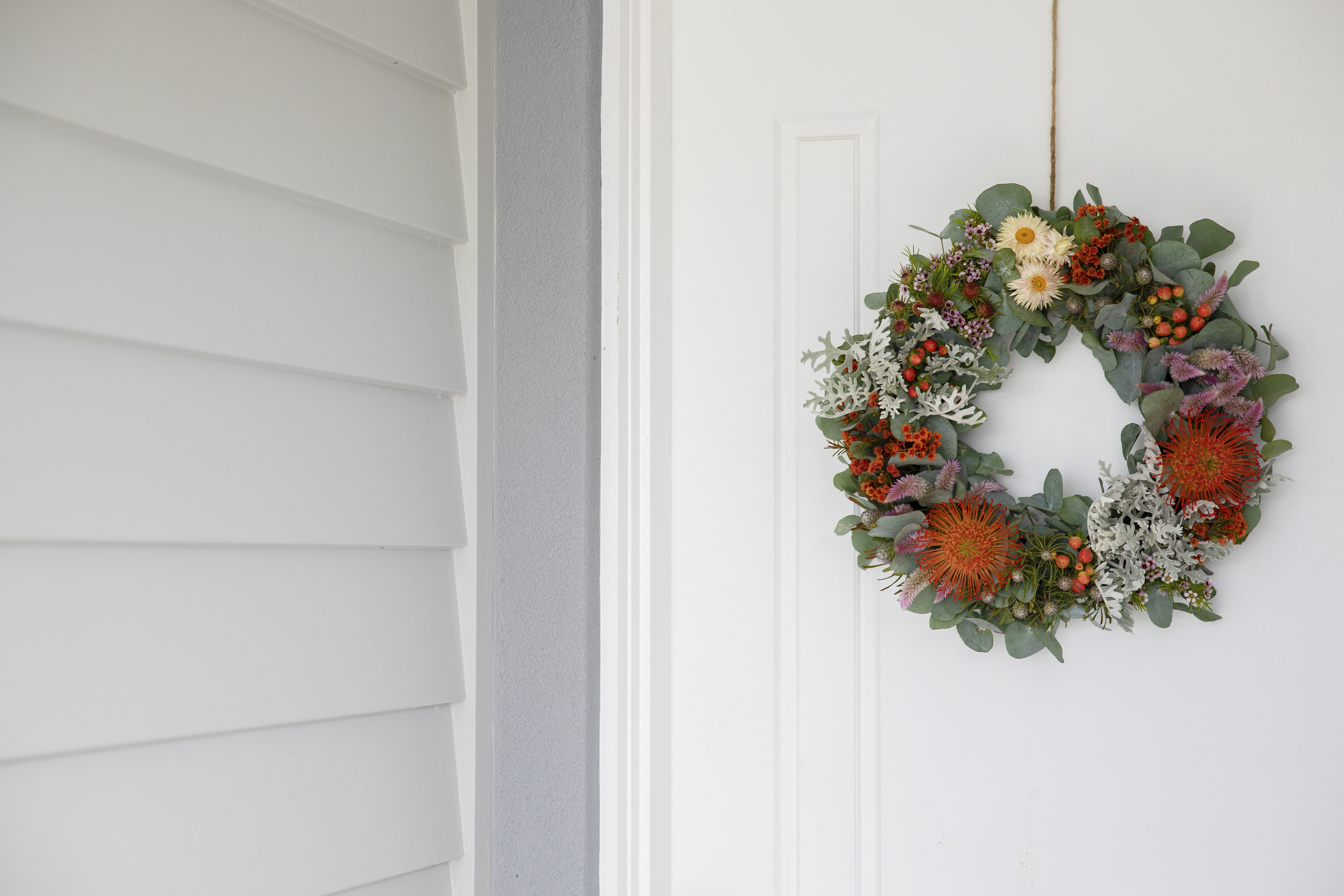 Christmas trading hours
We know that there has never been a better time to build a new home and our teams are excited to help you this holiday period. 
We invite you to come and explore our display homes this holiday season and be inspired to transform the way you live in 2021.
NSW
All other NSW Locations, excluding HomeWorld Box Hill & HomeWorld Marsden Park:  Close 5pm Sunday 20th December – Re open 10am Saturday 26th December
HomeWorld Box Hill & HomeWorld Marsden Park - Close at 5pm Sunday 20th December and re-open on Saturday 2nd January.
ACT
Denman, Ginninderry and Googong close 5pm Monday 21st – re open 10am Saturday 26th December.