Top tips for styling your kids bedroom 
Creating a special room for your children is a wonderful way to create a space that celebrates their individuality and interests. Now that the kids back at school and many are turning attention to projects for the year, we thought it would be great to look at some of the beautiful ideas for nurseries and children's bedrooms.
No matter if you are planning a nursery or tween retreat, take the opportunity to complement your home's style whilst adding creative touches to make a room just for them.
Walls of Wonder
Wall decals or stickers are a great way of decorating your child's room, adding personality whilst making the most of their space.
There is such a wonderful range of decals available today which range from educational alphabets to whimsical and purely creative, like the nursery in our Lucia on display at Huntlee.
Walls stickers are also fantastic as they are removable and wont damage your walls or leave any residue on removal.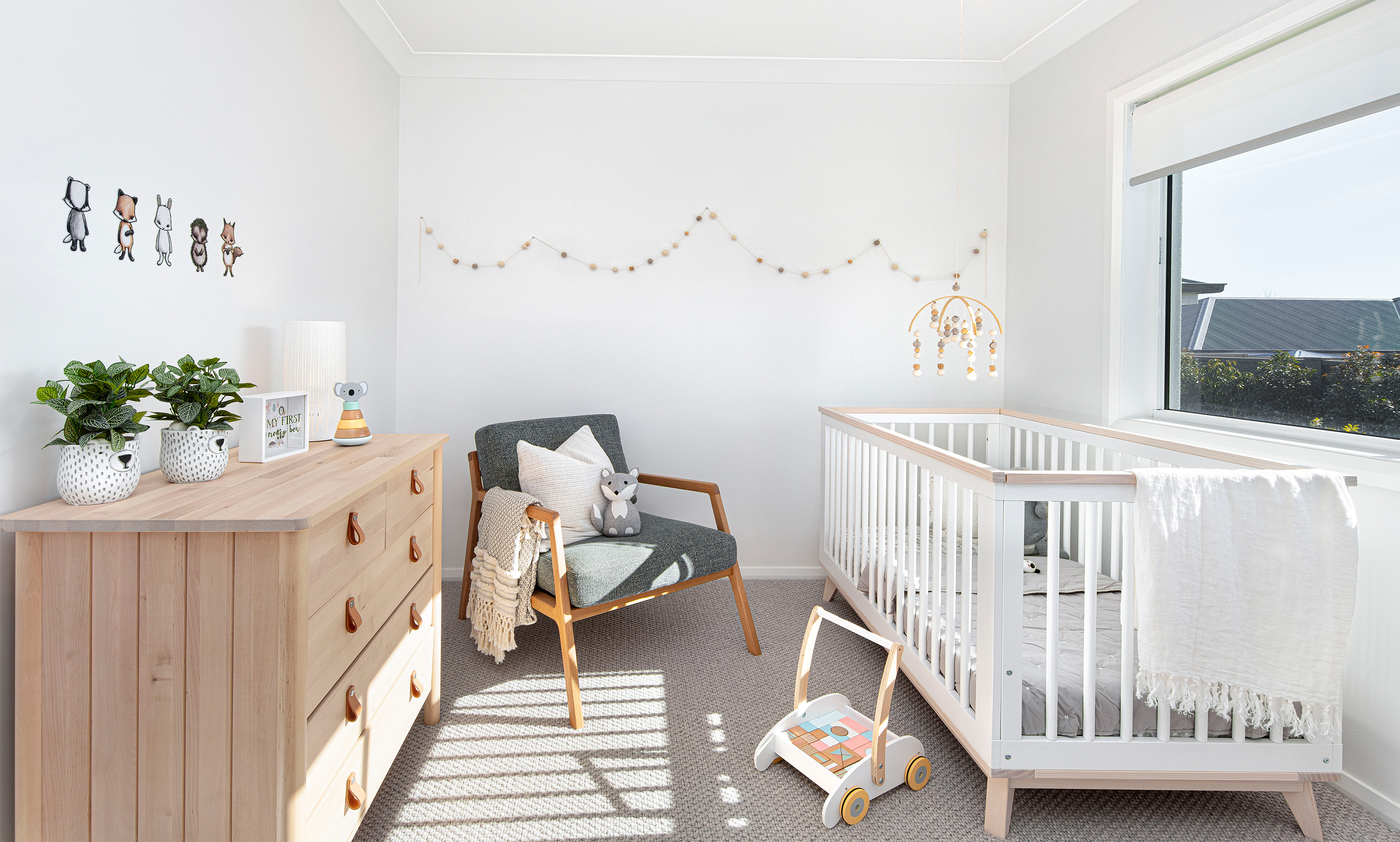 Bedtime Dreams
Inspiring your little people to love getting into bed (and staying there) is every parent's primary goal. 
We have heard that many parents have found fantastic and creative beds which align to their children's passions and interests are a great way to keep those little feet tucked safety in.
From Fire Engine beds to dreamy rainbows, there's a bed for every interest and so many clever DIY options now!
We love this "House Bed" in the organic styled San Marino Manor 16 at HomeWorld Marsden Park.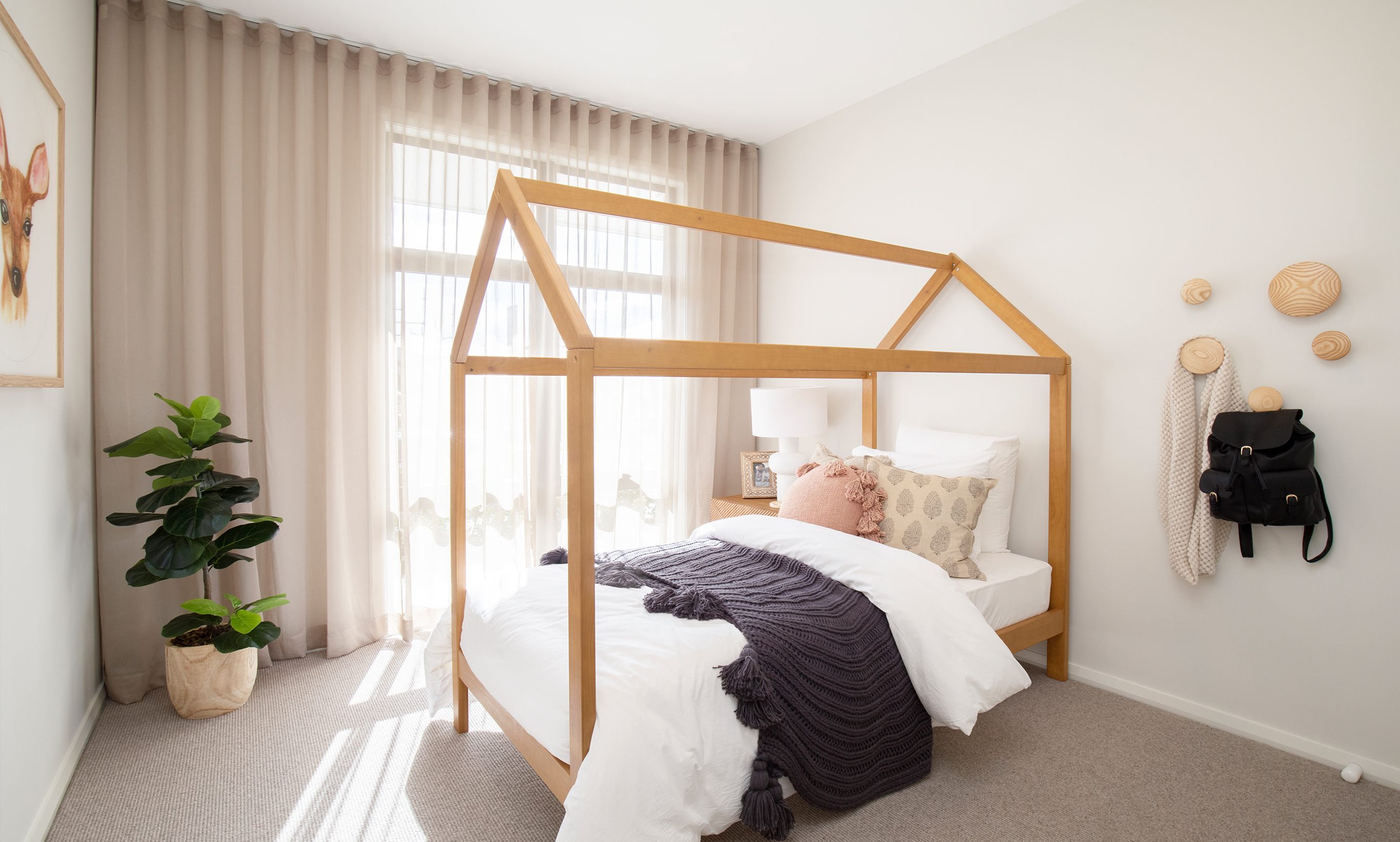 Nursery Ideas
Creating your baby's nursery is such a special experience, but for many, it can be overwhelming. If you are someone who wants to get it just right, here are some simple steps to follow so you love the many hours you may spend in this special room.
•Choose a specific style or theme.
•Pick the palette – traditional or modern, gender-neutral or creatively themed.
•Consider furniture placement, each piece's use and the flow of the room.
•Identify your must-have pieces so you can prioritise and avoid clutter.
•Use environmentally friendly materials and things that are easy to clean.
We love how the nursery in the Botanica at Housing World Watagan Park continues the mid-century modern styling of the home into the stylish nursery perfectly.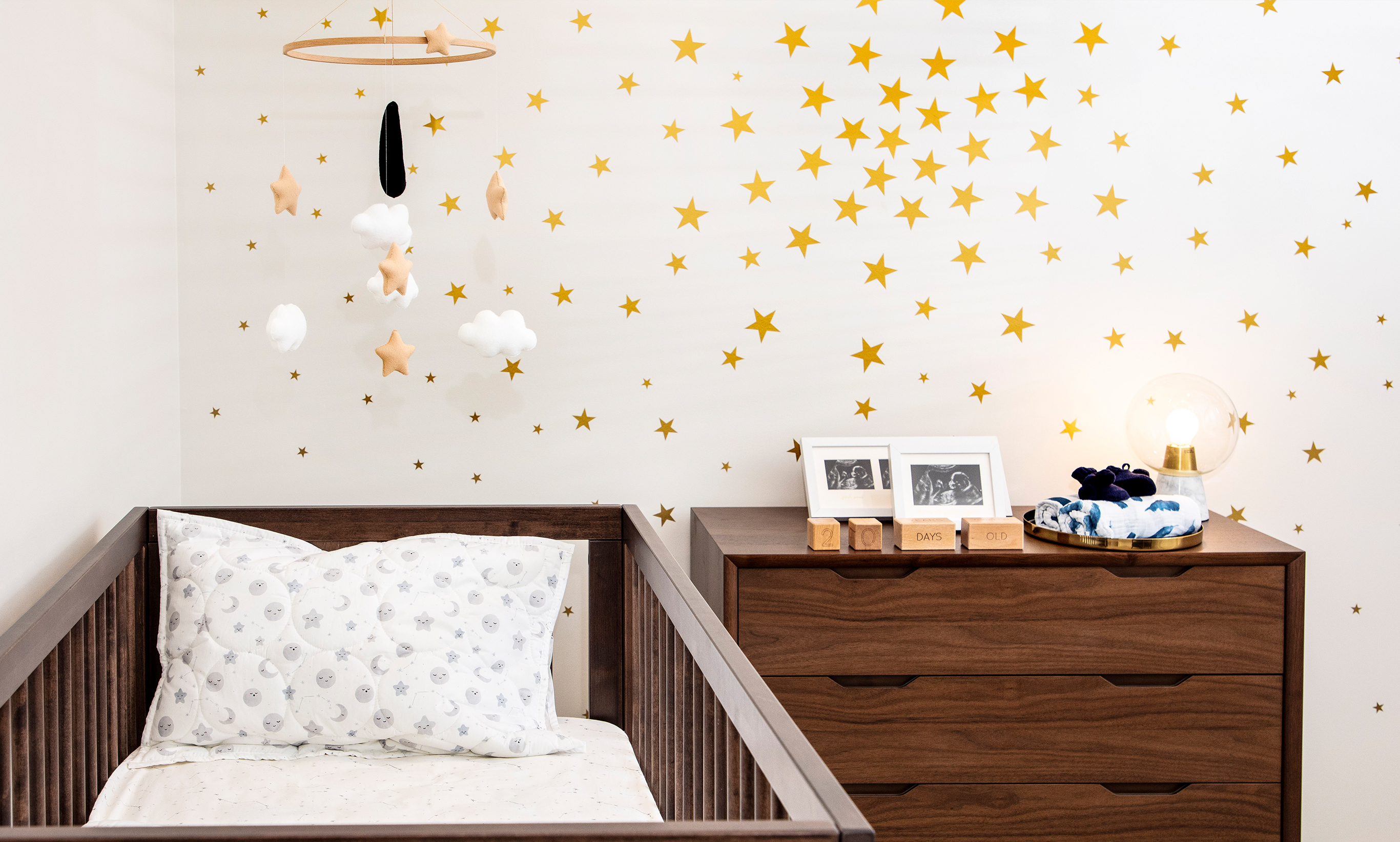 No matter what you decide for your children's room we hope you enjoy planning and creating a room full of love and joy.