Anchorage - Virtual Tour
Timeless design, classic style and an unsurpassed flexibility and flow make the Anchorage the ultimate in contemporary architectural design - a home for discerning families who know what they love and where they want to build their lives for many years to come. Take a virtual tour today.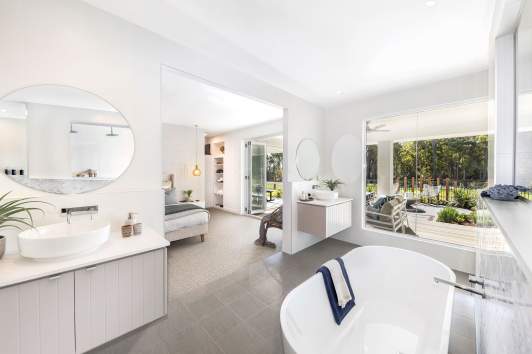 Find out more about the Anchorage
Anchorage truly captures the essence of modern life in an architectural design inviting you to revel in the knowledge that every hard yard was worth it to be living in the home you've always aspired to. View the floor plan and see more images.
Book a Private Visit of our Display Homes
There's nothing better than experiencing the flow and feeling of what life would be like living in one of our designs. We invite you to make a booking to take a private tour of our Display Homes. These exclusive walkthroughs are available by appointment only, for a small and limited number of guests.