2021 Build For A Cure

We are excited to build our fifth Build For A Cure charity house. To date, through the Build For A Cure projects, McDonald Jones have helped fundraise over $2.5M for the Children's Cancer Institute Australia (CCIA) and their efforts to eradicate childhood cancer. We've come a long way, but there's still more to do.
That's why we're teaming with the CCIA and other dedicated tradies and suppliers for the fifth time to build and auction off a luxury home with the funds raised going towards life-saving research for children with cancer.
This year we will be building the stunning Miami Executive 16 Elite on the last remaining block in the beautiful Mulgoa Sanctuary Estate in Glenmore Park Sydney.
Discover our 2021 Build For A Cure home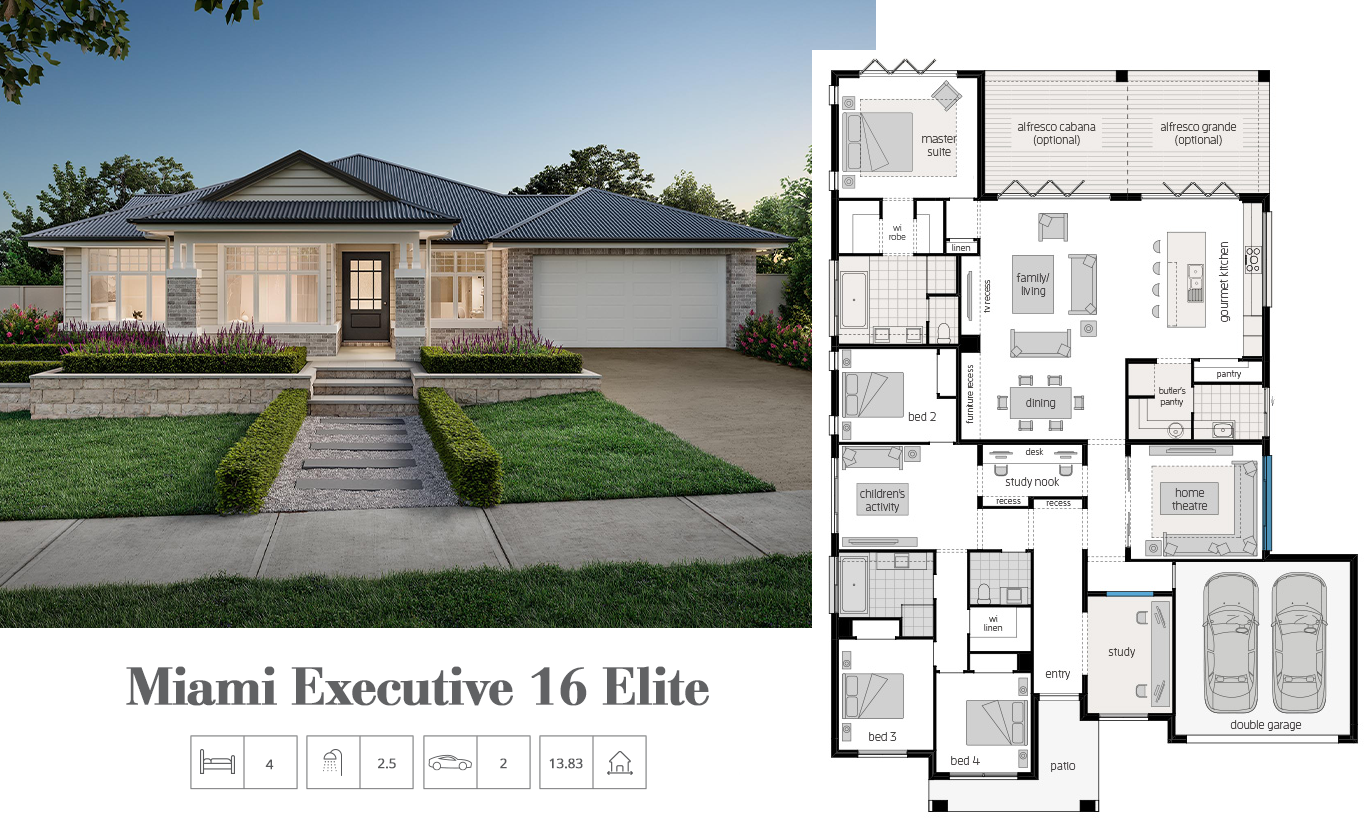 The building action with our Construction Team will kick off shortly once the current COVID-19 restrictions ease in Sydney. The block has been prepared and the slab ready to go down for this beautiful new home.
Keep up to date with our progress and all the wonderful team donating their time, energy, and materials to make this the biggest Build For A Cure ever.
About Children's Cancer Institute
20 children are diagnosed with cancer every week in Australia, that's more than 1000 children every year. The Children's Cancer Institute believes we can and will cure childhood cancer and it is the only medical research institute in Australia wholly dedicated to research into the causes, prevention and cure of childhood cancer.
The CCIA has a team of over 300 researchers, operational staff and students and has established a national and international reputation for scientific excellence.
Build For A Cure will directly fund medical research that aims to find a cure for all children with cancer, with 100% of the proceeds from the auction going directly to the CCIA.
If you'd like to find out more about supporting this wonderful cause, visit: https://www.ccia.org.au
Together we can cure childhood cancer. It's not if, it's when.
2018 Build For A Cure Construction Time-Lapse