Metropolitan - Virtual Tour
The Metropolitan respects the duties of everyday life and rewards with simple luxuries. Catering even to narrow blocks, this home effortlessly ticks every box on the wish list. Take a virtual tour through the Metropolitan and discover all it has to offer.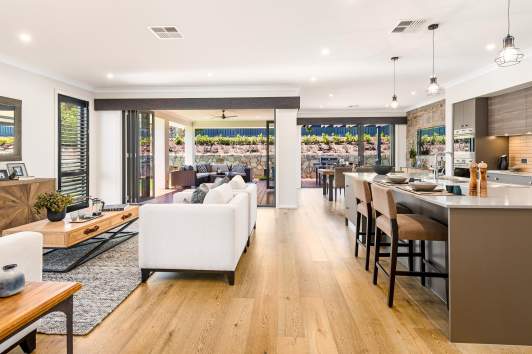 Learn More About The Metropolitan
The Metropolitan 35 and 40 resonate grandeur on every level with design considerations typically reserved for one-off bespoke homes. View the floor plans and enquire to find out more.
Visit our Display Homes
There's nothing better than experiencing the flow and feeling of what life would be like living in one of our designs. We invite you to visit our Display Homes throughout Sydney, Hunter, Central Coast, Mid North Coast, South Coast, Southern Highlands and the Canberra Region and find yourself at home.