Start the new year in style with $45,000 off your new home!*
Everyone loves the new year, new years resolutions and new possibilities! So, if a new home is on your 2020 list, we want to help you achieve your dream.
Due to fantastic interest, we've extended this offer until the 2nd of February.
This offer is straight forward and easy to understand, just take $45,000* off our single storey and two storey home prices... that's it, a $45,000 cash discount straight back into your pocket when you build your brand new McDonald Jones home!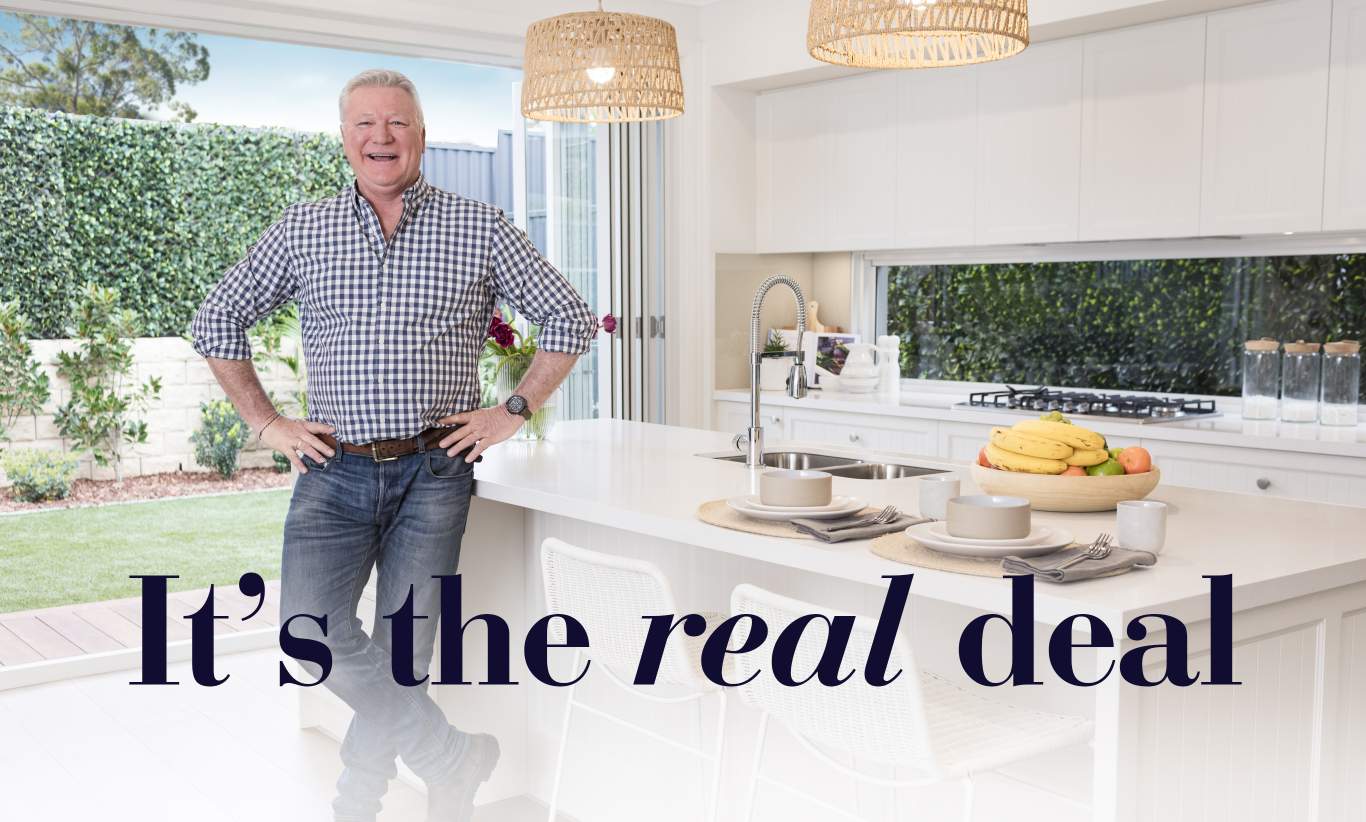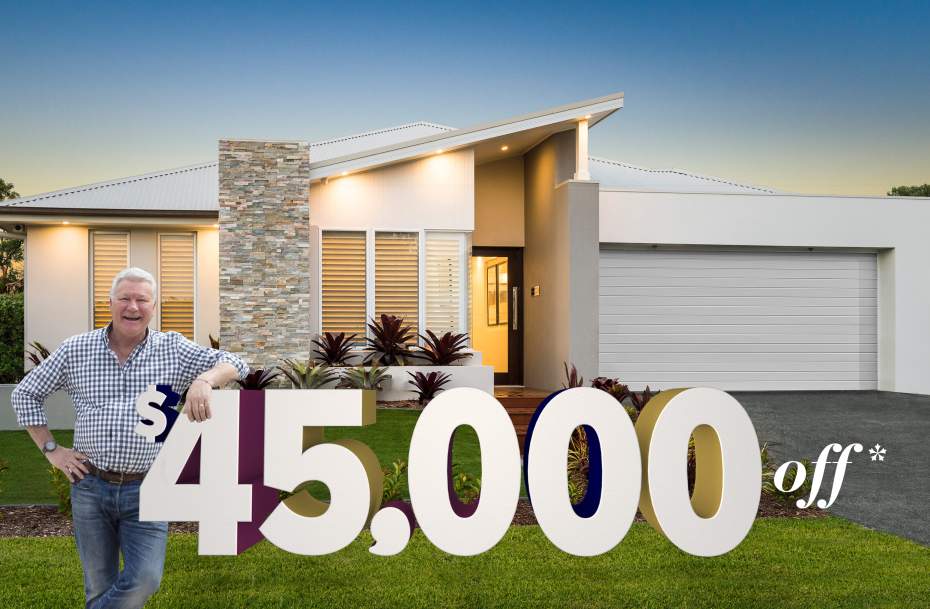 Single Storey Homes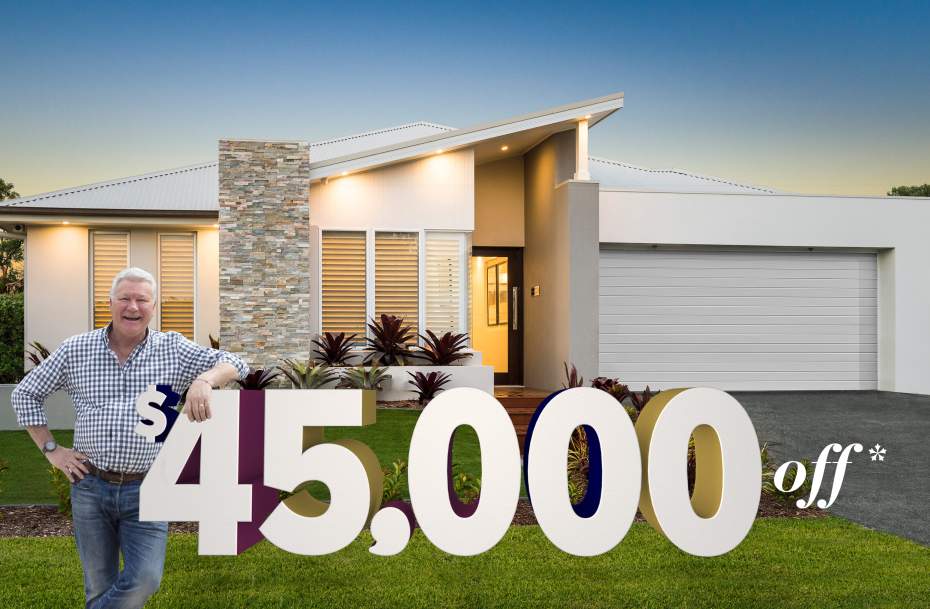 The best-designed homes bring out the best in the people who live in them; making everyday life easy and enjoyable – and that's exactly what we've created our stylish range of single-storey house plans to do. And with $45,000* cash off, we're thinking they're now looking even better!
Two Storey Homes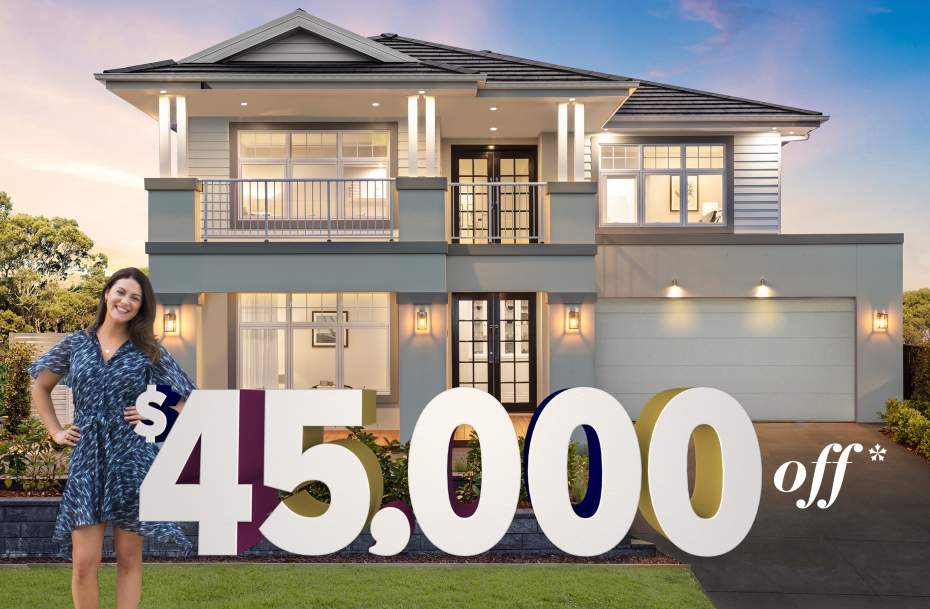 A two-storey home is a perfect option for contemporary families, they offer an opportunity to create a comfortable, generous home on your block without sacrificing any of that precious outdoor space. So with $45,000* cash off, it doesn't matter if you have a big block or a narrow block, 2020 is the perfect time to build your vision.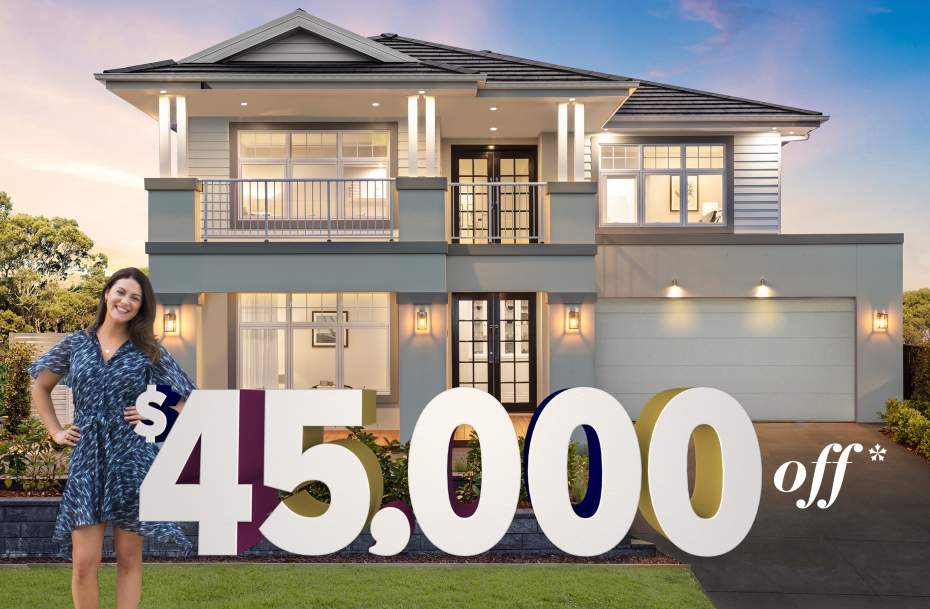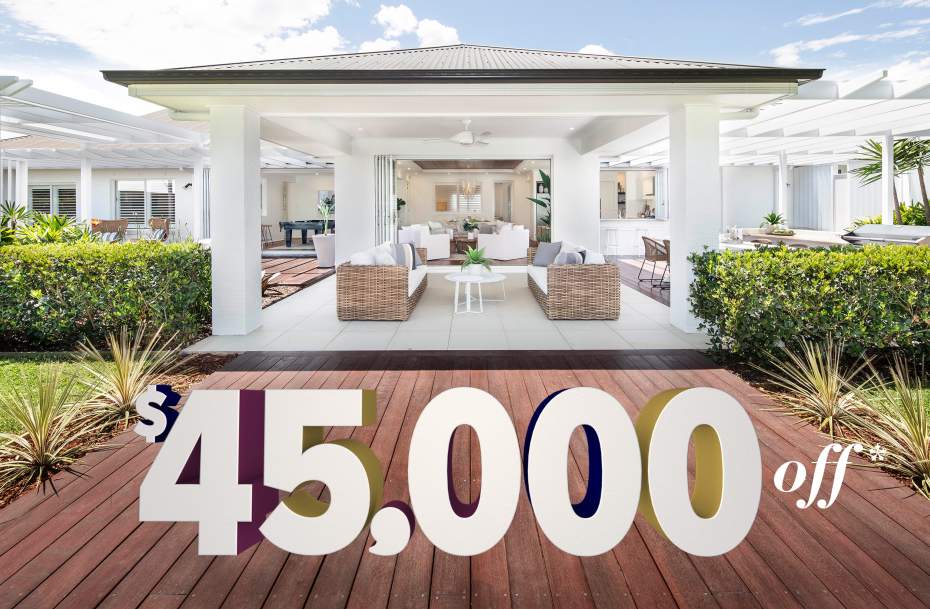 Acreage Homes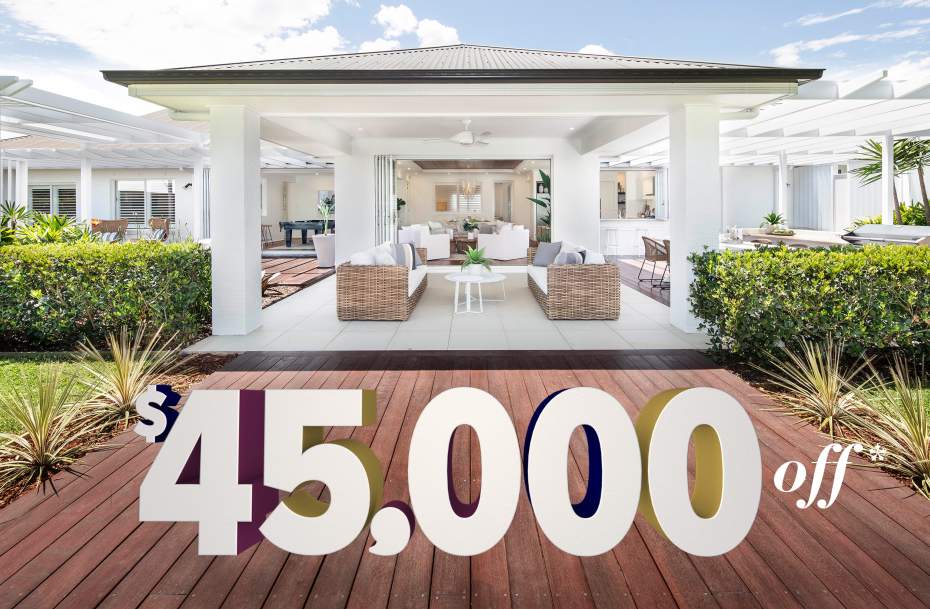 There's something pretty special about the wide, open spaces, big blue skies and starry nights that an acreage lifestyle offers. So if you're craving escaping the city, we have the perfect country home design just waiting for you. Discover our flowing acreage homes full of clever spaces which genuinely allow you to live large. What's better is with $45,000* cash off, making that life-changing decision is now even easier. Space, freedom and relaxation awaits.
There's never been a better time to start building your dream home with McDonald Jones Homes - don't miss out on this extended offer.
- Scott Cam
The joy of owning a brand new home is something you will always treasure. From enjoying the first time for everything, through to generating those precious moments that stay with you for a lifetime, home really is where the day begins and ends.
So with a $45,000* cash discount we think it opens up a host of opportunities for you. In addition to turning the dream of building a new home into a reality, you could... install the pool you have always wanted, order that new car, complete the finishing touches to your new home with landscaped gardens, deck it out in new furniture, book the holiday you have always wanted or even put money aside for the kids education.
With $45,000* off our home designs you will transform your lifestyle and enjoy more quality living for less!
Contact us now for $45,000 off your new home!*
Talk to a building and design consultant about this great opportunity to transform the way you live!
Contact us today on 1300 555 382.