EOFY Cash Discount
We're excited to bring back our incredible $60,000 CASH DISCOUNT!
Save a huge $60,000* off our range of homes and an incredible $40,000* off our NOW Series homes until the end of the financial year.
We want even more Australians to make their dream of building their new home possible, so for a limited time we are bringing back our history making $60,000 cash discount across our range of homes*.
To help celebrate the end of the financial year, you will also receive a 20 month fixed price guarantee* when you lock in this incredible offer, so you can start looking to the future and plan with peace of mind.
Nothing compares to the magic of great architectural design, and with no comprises and no surprises - this is simply incredible savings off our range of homes for a limited time.
So, whether you're looking to knock down rebuild, make that sea-change or tree change, or waiting for your land to register, now is the perfect time to talk to our team about bringing your dream home to life.
This offer must end 30 June 2021, don't miss out!
Take the next step to bring your future to life today!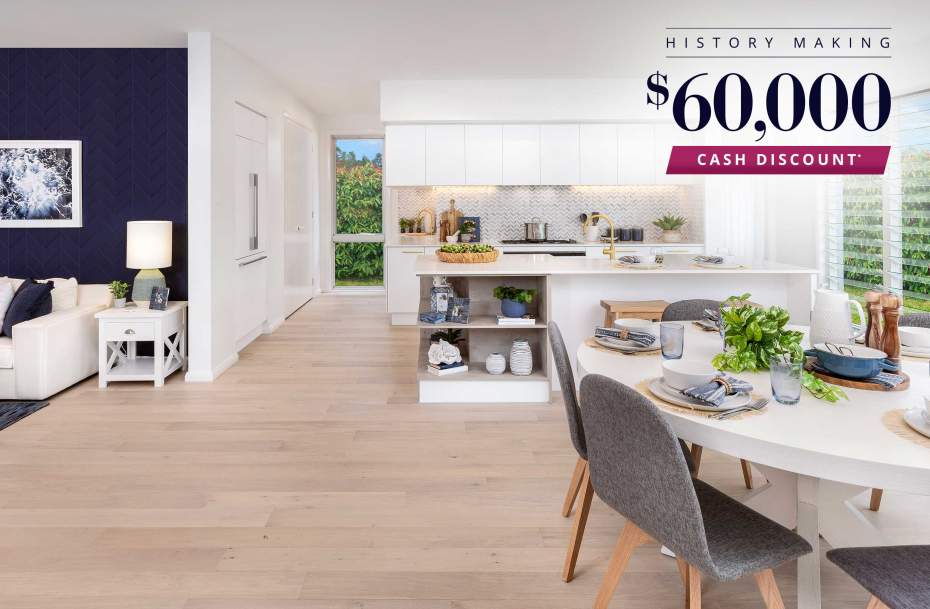 Single Storey Collection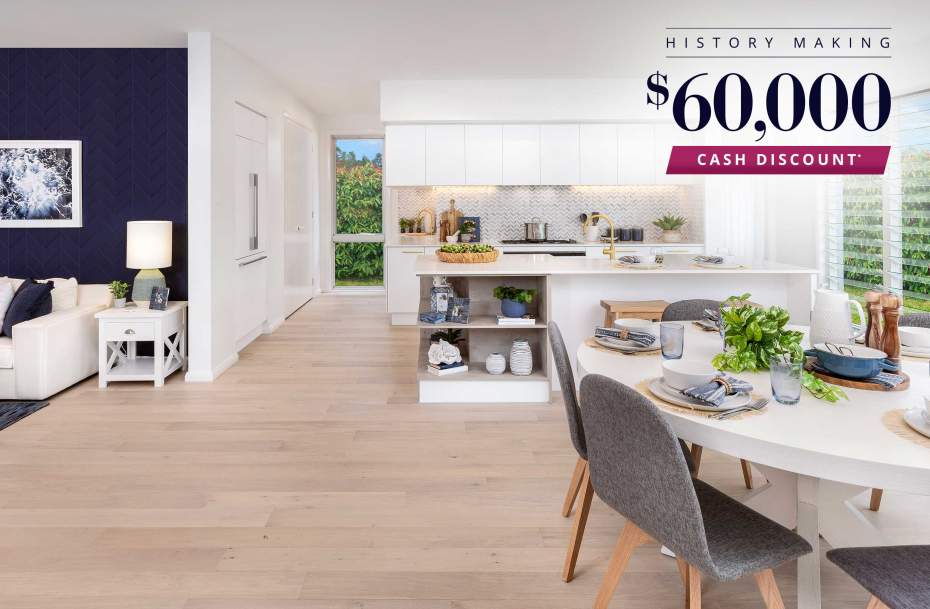 Our single-storey home designs flow to create light filled spaces with seamless interactions between indoors and out. No matter what home layout you are looking for our designs feature generous Bedrooms, large Master Suites and airy, welcoming Living spaces, the McDonald Jones range of single-level houses have a dream home for every family, large or small. With a $60,000 cash discount* off every single storey home design there has never been a better time to build.
Two Storey Collection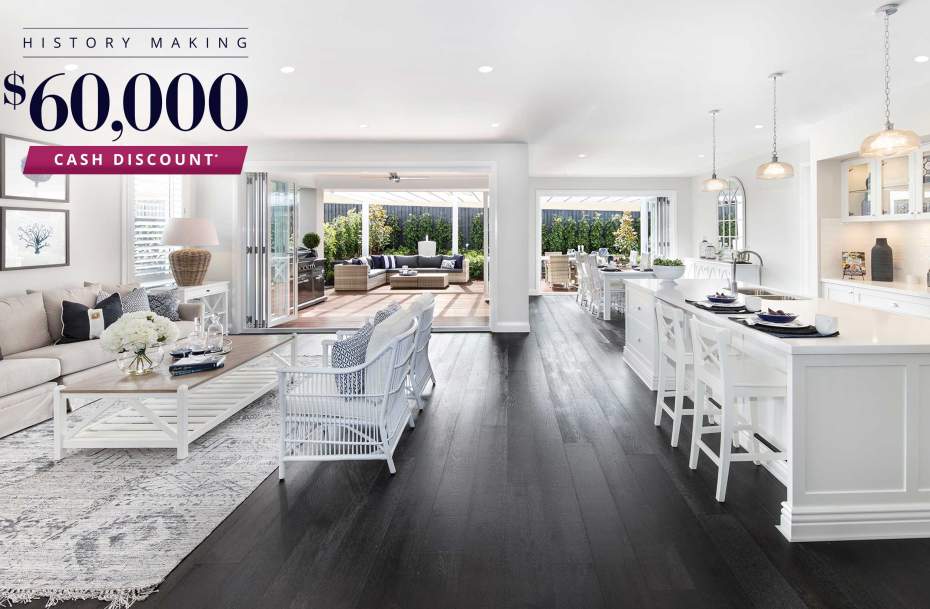 Our modern architecturally-designed Two-Storey homes feature floor plans are perfect for modern family life.
Light, airy, open spaces with the Kitchen and Living as a central hub where everyone gathers and all the action happens, indoor-outdoor living, and plenty of private, quiet areas to relax and retreat. Ranging from three bedrooms, four and five Bedrooms, we have a Two-Storey design that will suit your lifestyle, budget and block.
With a $60,000 cash discount* off every two storey home design there has never been a better time to build.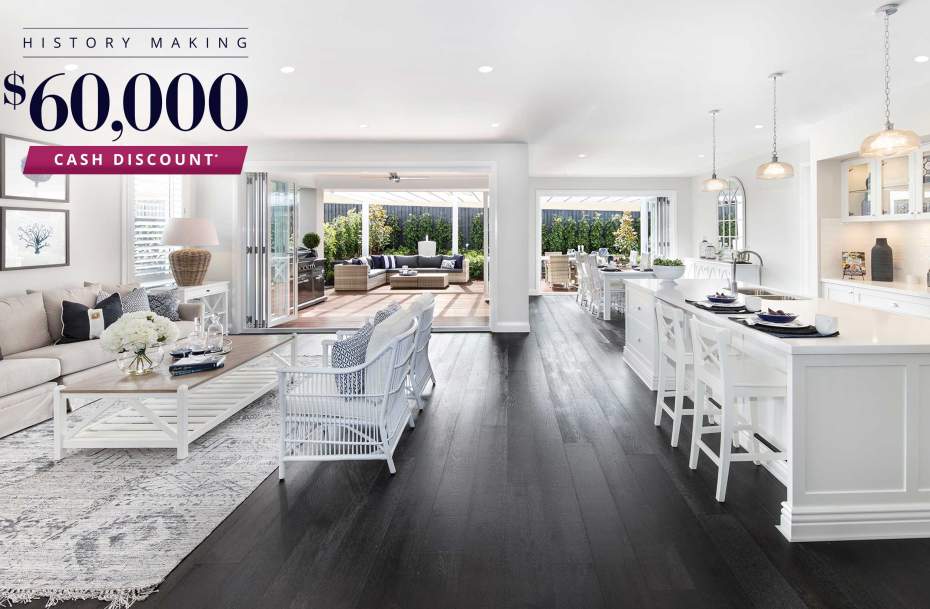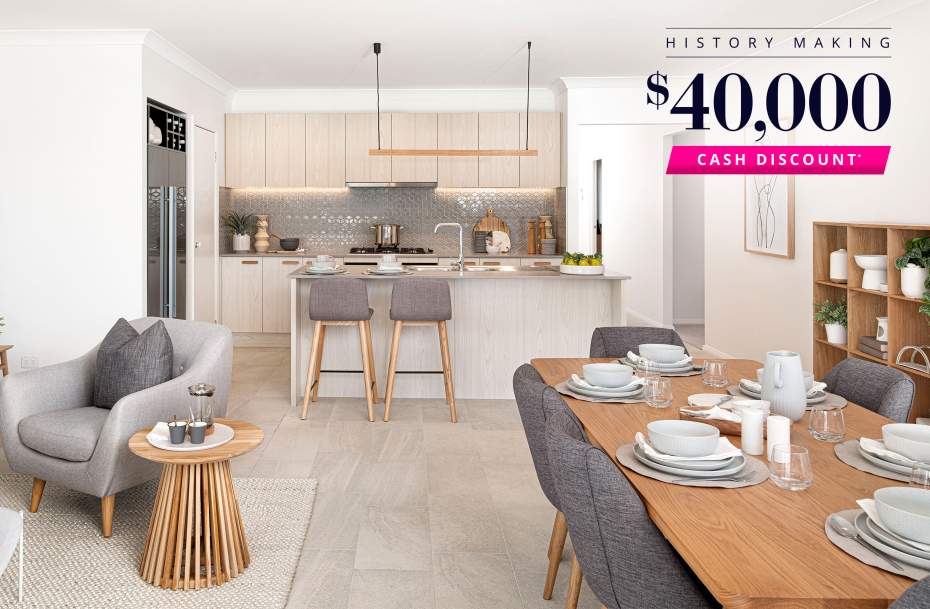 NOW Series Collection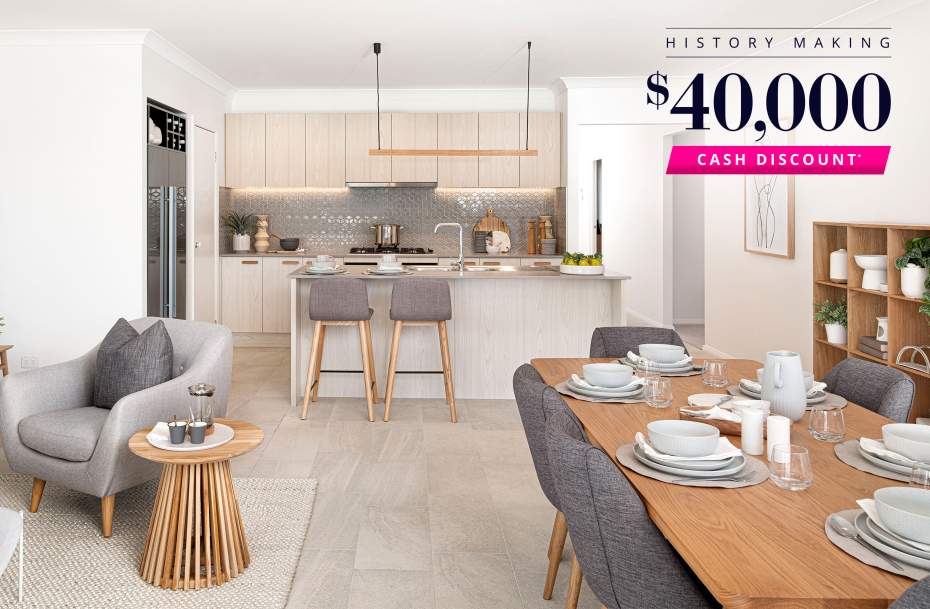 The NOW Series from McDonald Jones is an affordable range of homes complete with everything you need, and nothing you don't. With a $40,000 cash discount* off every NOW Series home design your dream home is now closer than ever.
These quality contemporary homes are designed for the modern block, lifestyle and budget delivering everything you could want, all at a cheaper price.
Perfect for first home buyers to downsizers, investors or families the NOW series is smartly designed homes for you to start your new life and make the dream of living in a new home a reality.
Country Living Homes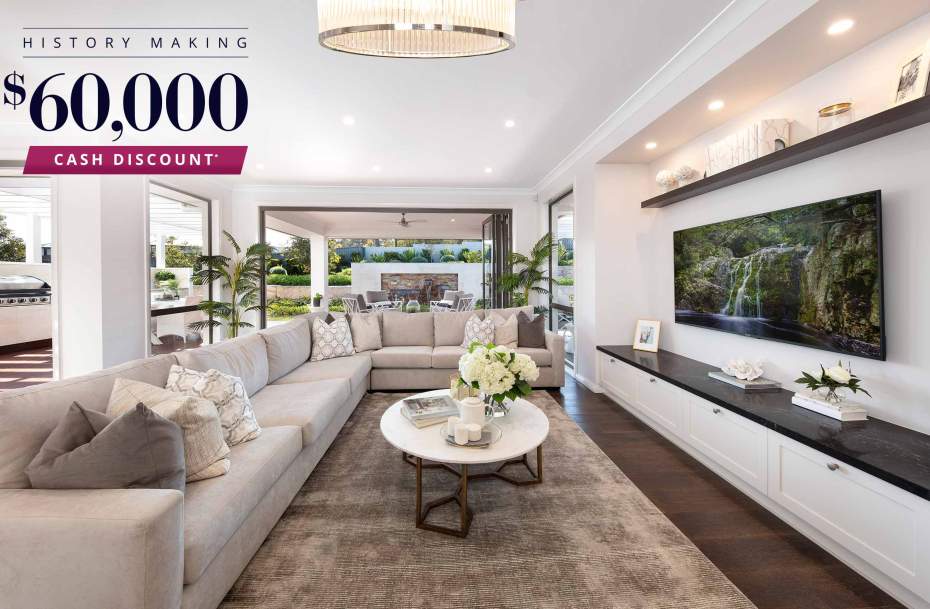 The Country Living Collection showcases the magic of wide open spaces and big blue skies of a peaceful country lifestyle.
McDonald Jones homes renowned Country Living Collection offer grand facades, expansive, free-flowing interiors with both private, well-appointed accommodation zones and stylish, living and entertaining areas with impressive functionality and spaciousness perfect for the modern country home.
Our homes, built with quality workmanship, celebrate the essence of family life, creating an exceptional home to be enjoyed for decades.
Build your dream acreage home with a $60,000 cash discount* off every acreage home design for a limited time.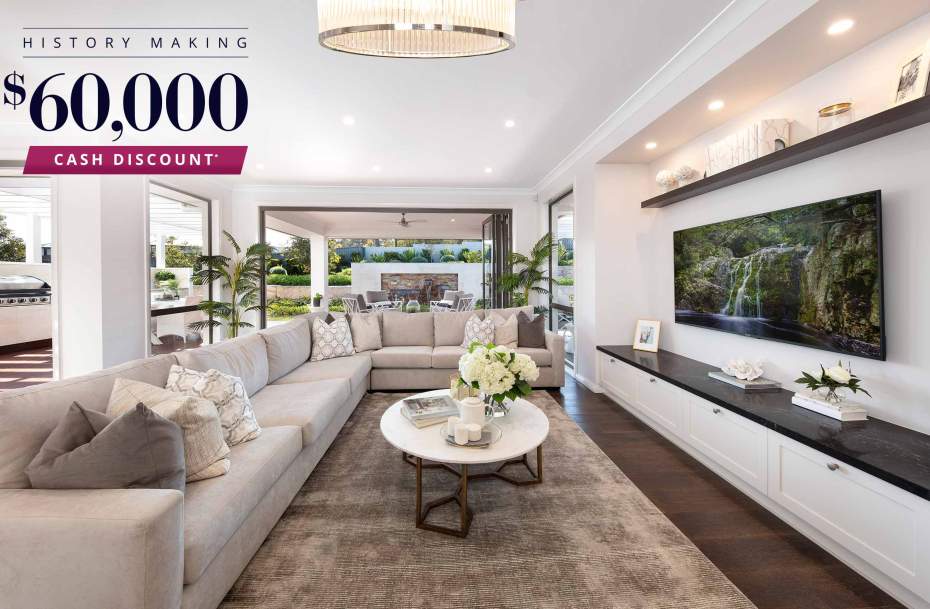 Talk to a building and design consultant about this great opportunity to transform the way you live!
Contact us today on 1300 555 382.