Tara Edmond
I'm Tara!
Welcome to McDonald Jones. Helping my clients bringing their dream home to life is always exciting and rewarding.
I have been passionate about houses and design since I was a kid and working in this role is a real privilege for me. One of my career highlights was working behind the scenes on The Block, but between you and me, I get the same thrill from working with my clients at McDonald Jones every day!
What do you love most about working at McDonald Jones?
I love meeting people for the first time – discovering what they want out of a home and helping the client's dream of building their own home become a reality. The best part is when clients have come back to me at the end of the build, proudly showing off their beautiful new homes. It's a very special moment and I feel privileged to be a part of it.
How many years' experience do you have and tell us more about your professional experience.
Houses and building have been a part of my life for as long as I can remember. When I was a child my parents would ask my sister and me what we wanted to do in the school holidays for fun, and my response was always to look at display homes!
I studied interior design at uni after finishing school and have spent most of my professional career designing spaces and environments across Sydney and Melbourne. I even got to work behind the scenes on one of the houses on the TV show The Block!
I have worked for McDonald Jones for just over three years, and while I am not involved in the 'pretty' side of design anymore, my ability to plan spaces and floor plans goes a long way in assisting clients visualise their home.
How would you describe your approach to working with potential/new customers?
Listen, listen and then listen some more! Clients will often give you a lot of information in a very short amount of time, so listening to what they're saying will give you the way to move forward and build a connection with them. This can be a challenge in busier times, but when a client feels spoken with rather than being 'sold' at, they feel appreciated and it smooths the way in to selling them their dream.
If you could say you were an expert in a particular home building topic, what would it be and why?
Design. My expertise is in visualising spaces from plans and translating that to my clients. Many of my clients say they struggle to visualise the look of a room or space from the floor plans, so my ability and experience allows me to go that extra mile to promote confidence in my clients.
What is your biggest accomplishment to date and why?
There are a lot of things that I'm proud of, but probably the two that stand out the most are working on The Block and buying my own home in The Hermitage, Gledswood Hills.
What makes you the best Building and Design Consultant?
Having recently finished building my first home, I know what it is like to sit on both sides of the desk – this goes a long way in understanding where a client is coming from and how to best assist them. People often say that building a home is a stressful experience, but I believe it can be exciting and fun. My number one personal goal in my approach to my job is to make the process as easy as possible, actively look for solutions when problems arise and ensure the client is listened to and communicated with in a way they understand.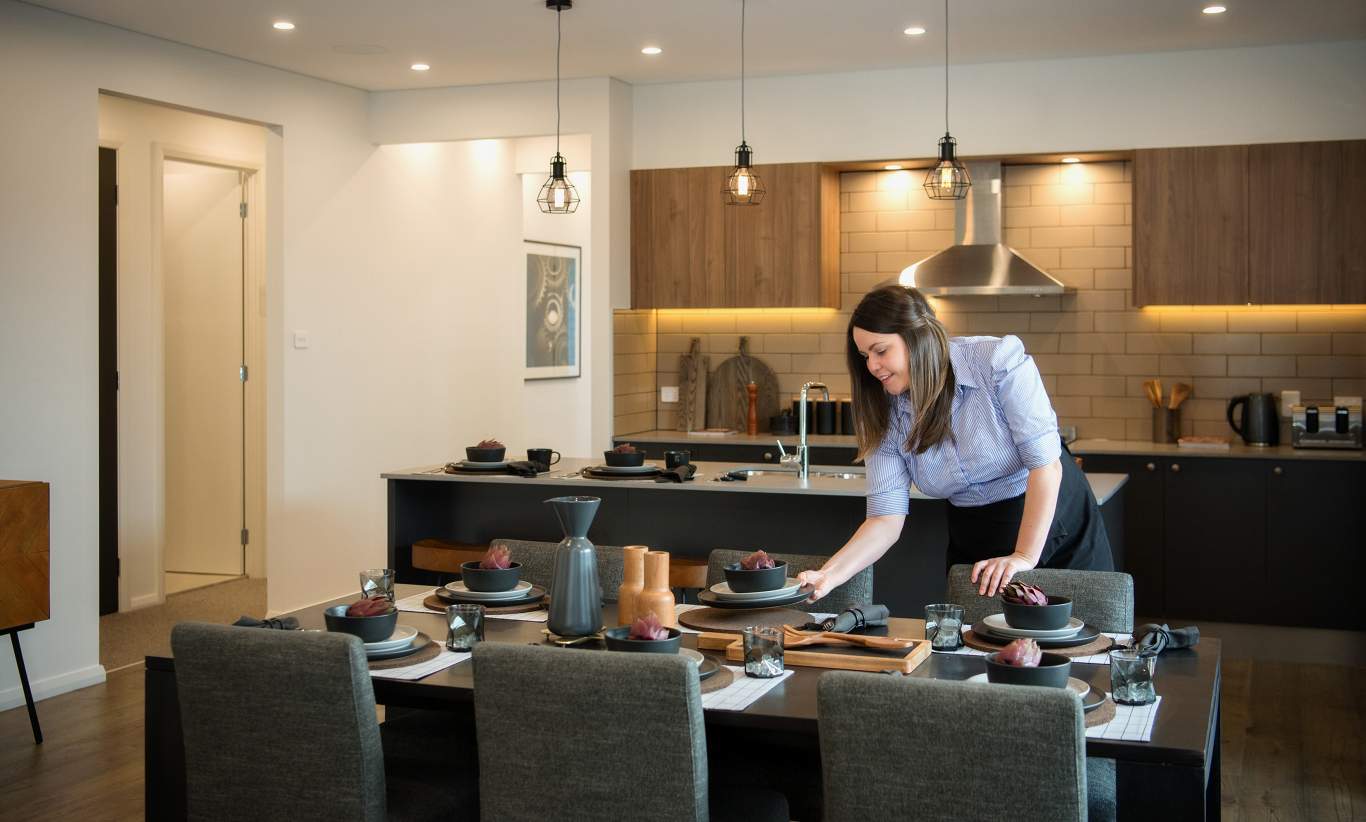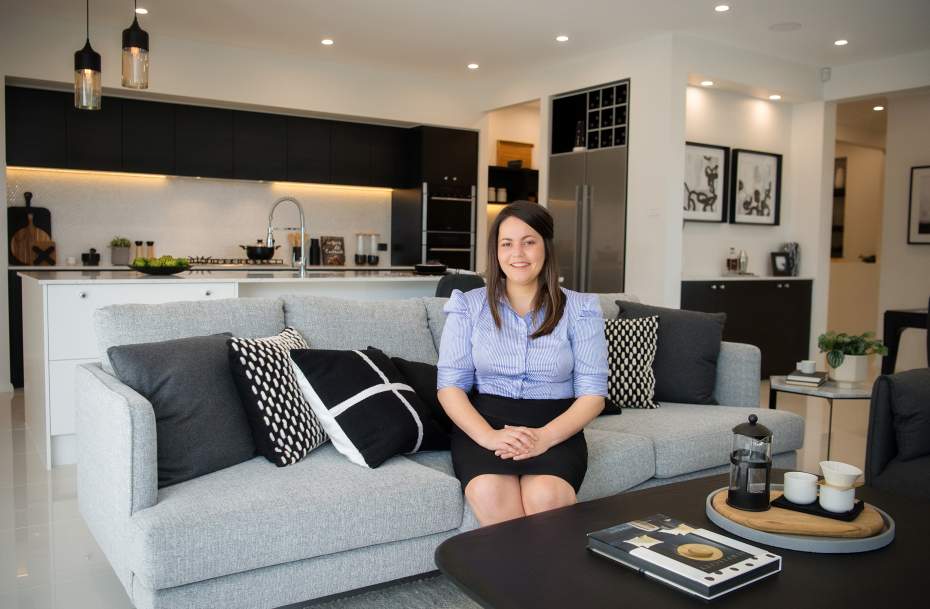 I hope to see you soon.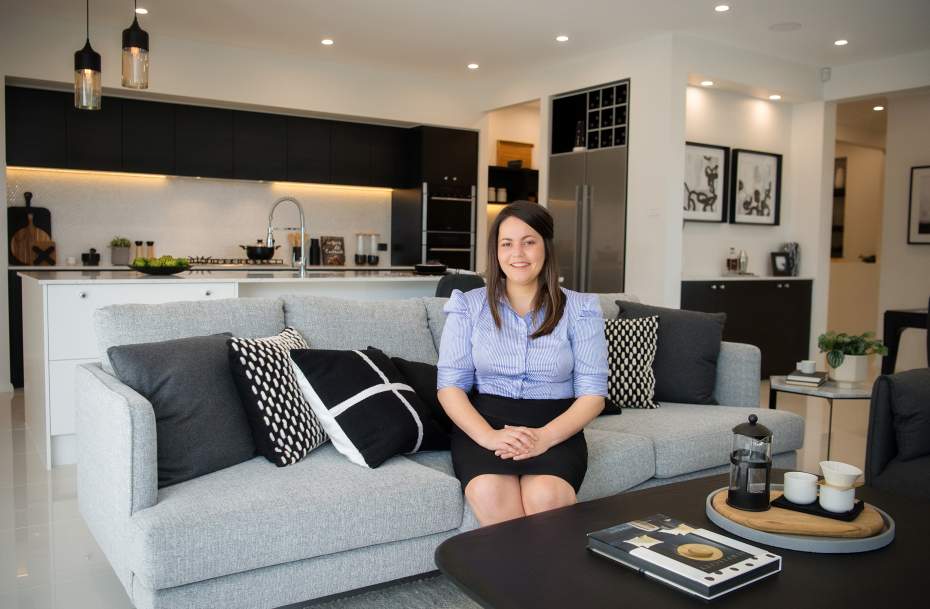 Drop in and talk to me at Jordon Springs about making your dream home a reality. I'll work with you to create a show-stopping home that suits your lifestyle and is a pleasure to come home to, day after day!
Please complete the enquiry form and Tara will be in contact within 24 hours.
Contact us
1300 555 382
Opening hours
Everyday
10am - 5pm
We've got your perfect home
Now find your perfect block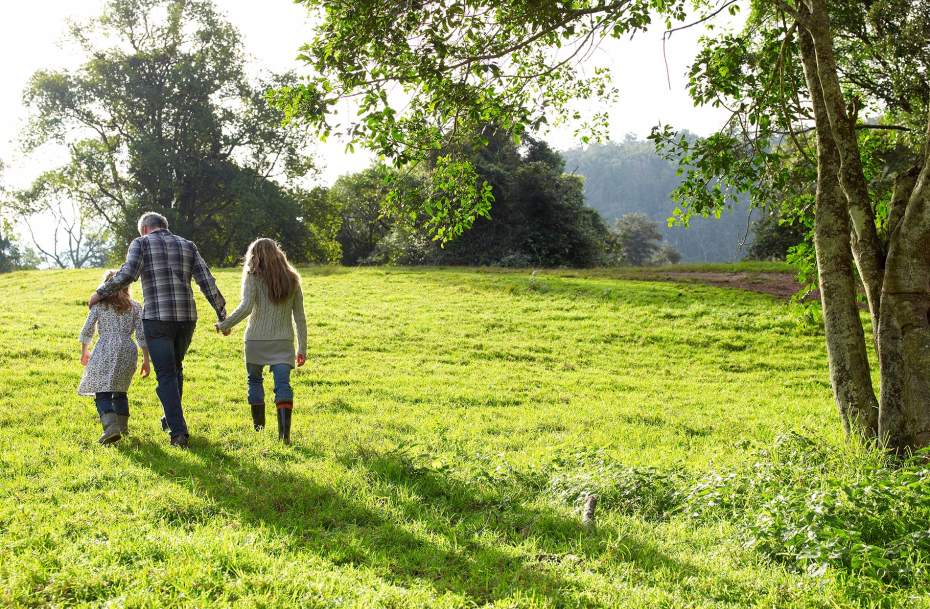 Our strong relationships with NSW and ACT's leading developers provides McDonald Jones customers with a range of exclusive opportunities. Ask Tara for assistance, she can take the hard work out of finding your perfect block, whatever your lifestyle, lifestage, budget or favourite home design.