Ricky Perryman
It's nice to meet you!
There's something really special about McDonald Jones Homes. As a building and design consultant, I help people bring their dream homes to life. It's really rewarding to help guide clients through some big decisions about the home they are building because even though it's an incredibly exciting time for them, there's a lot to take in, and it can get confusing!
What do you love most about working at McDonald Jones?
Working at McDonald Jones makes me feel like I'm part of a big, friendly team. We are all people here; not numbers – and that's hard to find from an employer. I also love that I've been able to gain an appreciation and knowledge of the entire McDonald Jones offering, rather than just the parts of it I work directly with. Having this knowledge means I can pass it on to my customers and that makes everything so much easier when I'm helping someone design their dream home.
How many years' experience do you have and tell us more about your professional experience.
I have worked at McDonald Jones for almost two years. Before this, I worked for many years as a financial advisor selling house and land packages off the plan, which has given me a real understanding of the industry. I also hold my Certificate of Registration in Real Estate and this gives me invaluable knowledge in understanding the Property Market.
How would you describe your approach to working with potential/new customers?
I have an upfront, honest approach to helping clients. I always focus on their needs and help them understand our processes from the beginning because this ensures everything runs smoothly and I can deliver the very best service.
If you could say you were an expert in a particular home building topic, what would it be and why?
I would have to say the value/investment side of building. My background in financial advising and real estate means I'm pretty knowledgeable about what and where things will work to maximise the value of a home. This also gives me some insight into the best locations to build for the greatest benefit.
What is your biggest accomplishment to date and why?
In 2010 I survived an unexpected brain haemorrhage that only gave me a 50% survival rate. After overcoming this, I found I had a completely different attitude to life. I will now not let an opportunity pass me by and I will always make sure I give 100% to everything I do.
What makes you a great Building and Design Consultant?
I'd have to say it's my knowledge in housing/financial areas which don't just relate to building a home, but also add value to the process. I find it really enhances what I can offer clients, especially for those people not familiar with the building industry.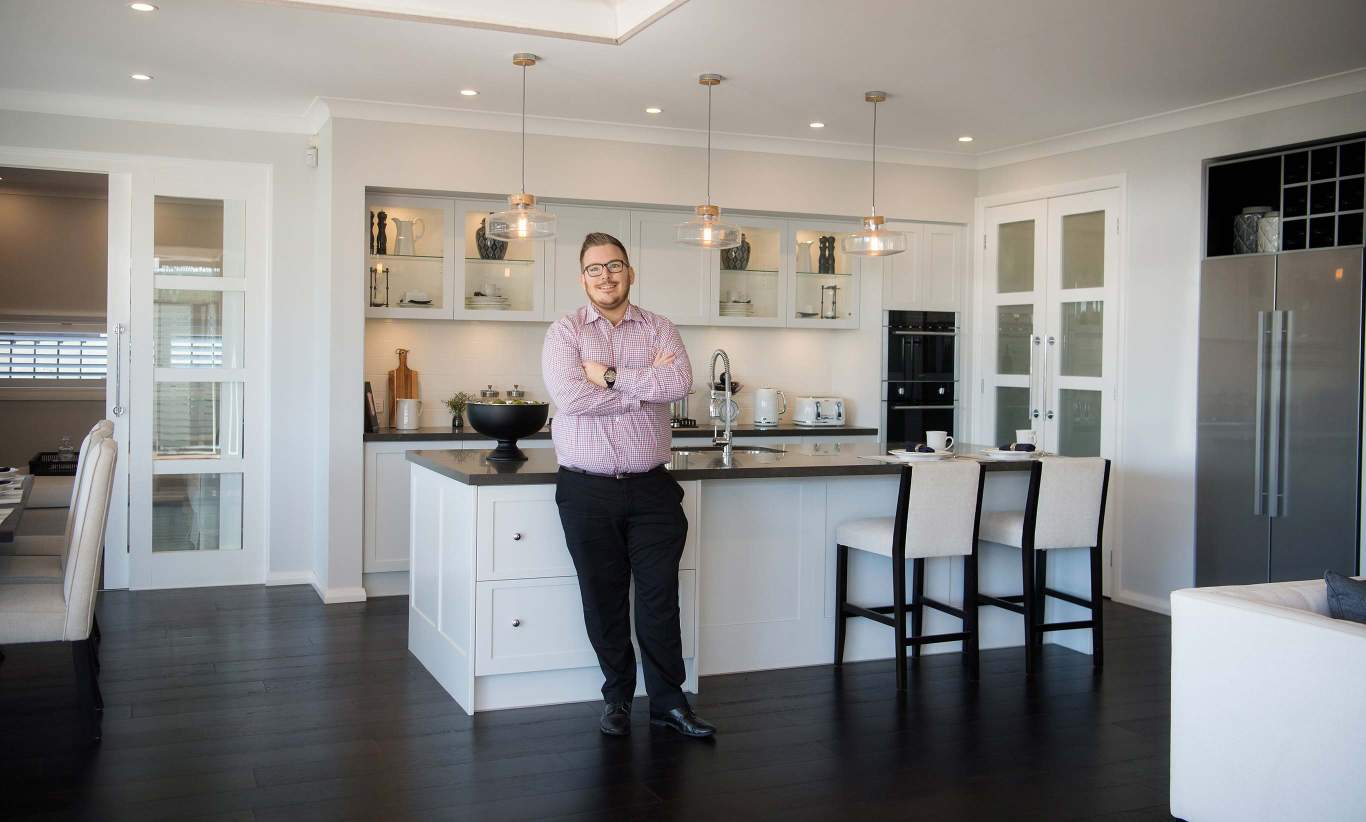 Questions I'm frequently asked
Here are some of the most common questions my customers have when first exploring the idea of building a new home. For some it can be a little daunting, but I and the entire McDonald Jones team are here to partner with you every step of the way.
What are your Building timeframes?
At the moment, construction in the Mid-North will take on average four to six months, but pre-construction time-frames will vary. These times often depend on how quickly you can nail down your design and inclusions and how quickly council approvals take. A rough time frame from the day of deposit (accepting a quotation) to moving in, is on average, anything from nine to 12 months.
What is the Base Price of the Display Homes?
At McDonald Jones, we consider the base price of a home what it costs for materials and labour. We do not include site costs, BASIX costs or potential internal finish costs. Consequently, it can be very difficult to estimate how much the base price of a finished display home would be. Site costs and BASIX costs will vary substantially but can be very expensive, and in some cases, can cost more than $70,000 combined.
An estimated finished price is something I will normally give to potential clients, because a finished price covers a complete home, ready to move in to, with no further costs. A finished price includes base price, site costs, BASIX costs and internal finish costs. You need to obtain a tender from the builder for an accurate finished price – something we are happy to do at no cost (many builders charge for this).
Do you know of any land to build on in the area?
The great thing about the Mid-North Coast is there is a vast amount of land available to build on with, more than 20 estates selling land (not to mention land being sold privately). I'm always more than happy to help anyone who is struggling to find a block pin down the perfect place to build their dream home! Come in for a chat!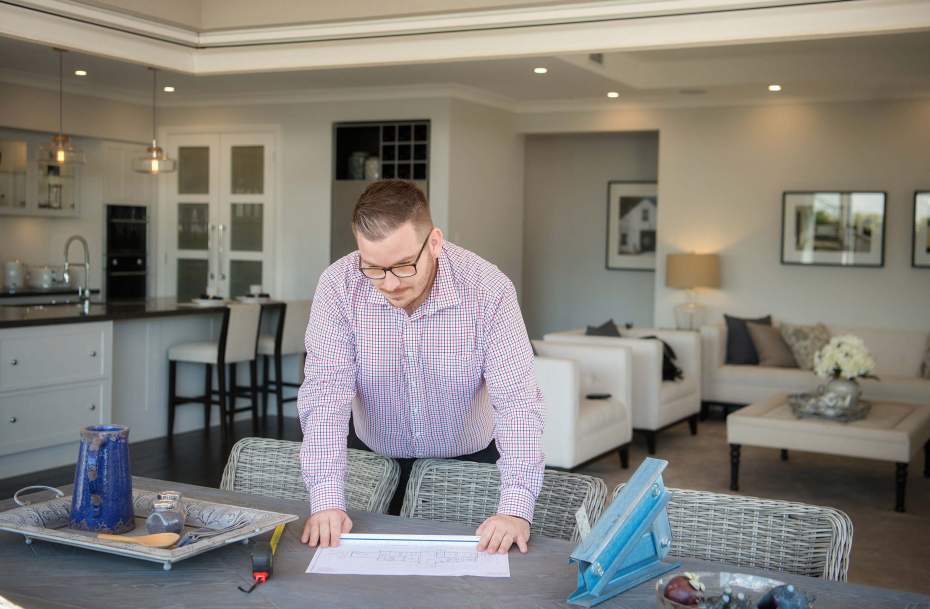 Let's Chat
Come in and see me!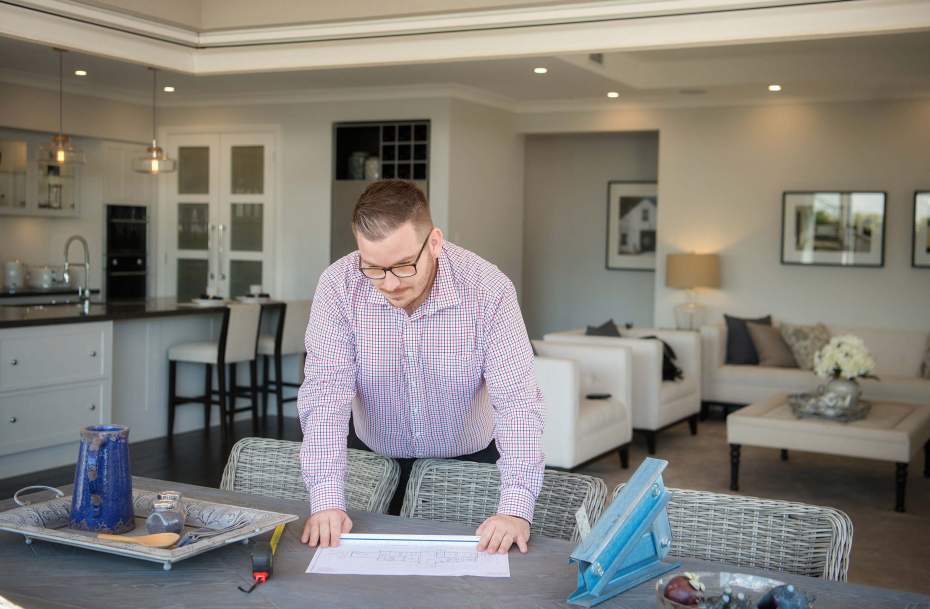 I pride myself on helping people break our process down so they understand it properly and can make decisions based on what it is they really want. It means that when they walk through the door of their new house for the first time, they are completely at home and feel nothing but joy.
Please complete the enquiry form and Ricky will be in contact within 24 hours.
Contact us
1300 555 382
Opening hours
Everyday
10am - 5pm
We've got your perfect home
Now find your perfect block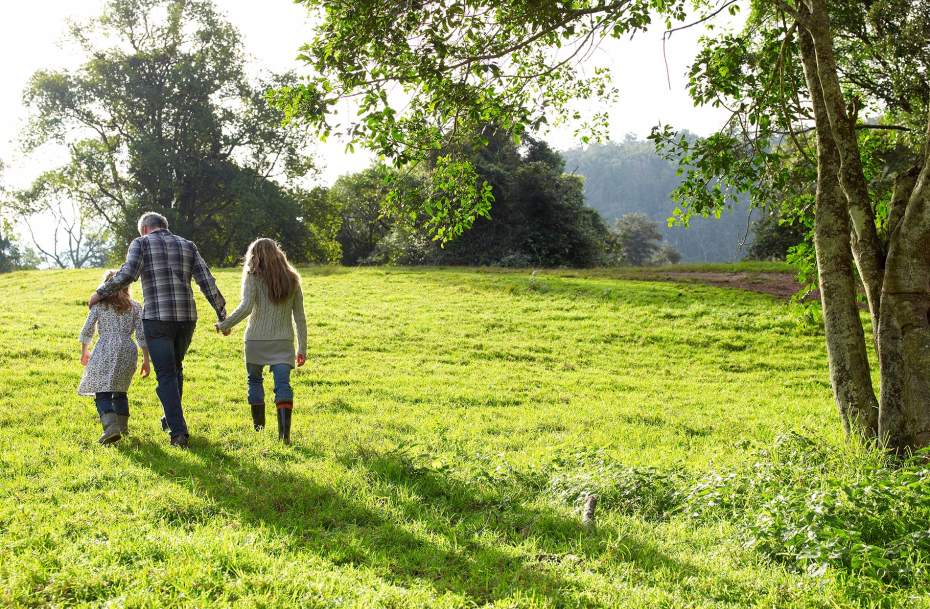 Our strong relationships with NSW and ACT's leading developers provides McDonald Jones customers with a range of exclusive opportunities. Ask Ricky for assistance, he can take the hard work out of finding your perfect block, whatever your lifestyle, lifestage, budget or favourite home design.