Rick Harrison
Welcome.
I consider myself knock-down and re-build specialist. Nothing excites me more than taking an old home address and transforming it into a client's dream home.
Building is a major investment and it's important to feel you aren't on your own with such a big undertaking, which is why I'm always available for my clients every step of the way.
What do you love most about working at McDonald Jones?
I love my work at McDonald Jones because I turn dreams and concepts into reality, and provide people with the opportunity to engage with a truly magnificent building company. Creating a trusting relationship with clients, from the initial meeting through to the handing over of keys, makes my work a constant source of pleasure.
How many years' experience do you have and tell us more about your professional experience.
I have worked at McDonald Jones as a Residential Building and Design Consultant for seven years, having also held roles with the company in Investment Home Sales and Property Investment for three years and as a Property Investment Consultant for two. Prior to that I worked in Melbourne as the General Manager of a commercial relocations business for 10 years. Back in the day, I worked for Levi Strauss for seven years developing new product lines!
How would you describe your approach to working with potential/new customers?
I love meeting new people so I am always happy to engage with people who come into our display homes. I find some people are embarrassed to ask questions so I try to create a safe and trusting discussion and do my best to answer every and any question. I think it's really important to remember and respect that building a new home is a major investment for most people.
If you could say you were an expert in a particular home building topic, what would it be and why?
I love recycling well-loved home addresses with knockdown/rebuild (KDRB) projects. I have consulted on more than 35 KDRB projects in the past three years.
What is your biggest accomplishment to date and why?
On a personal level, my marriage is my biggest accomplishment. In the professional realm, taking 24 deposits in three months would have to be a career highlight!
What makes you a great Building and Design Consultant?
I always try to ensure that each and every customer feels respected and heard so that I am clear about their needs and requirements for their new home. I try to make the whole process safe and enjoyable whilst recreating their design requests accurately. My key attributes are integrity, patience and tenacity. My main skill in this role is problem solving through creative thinking.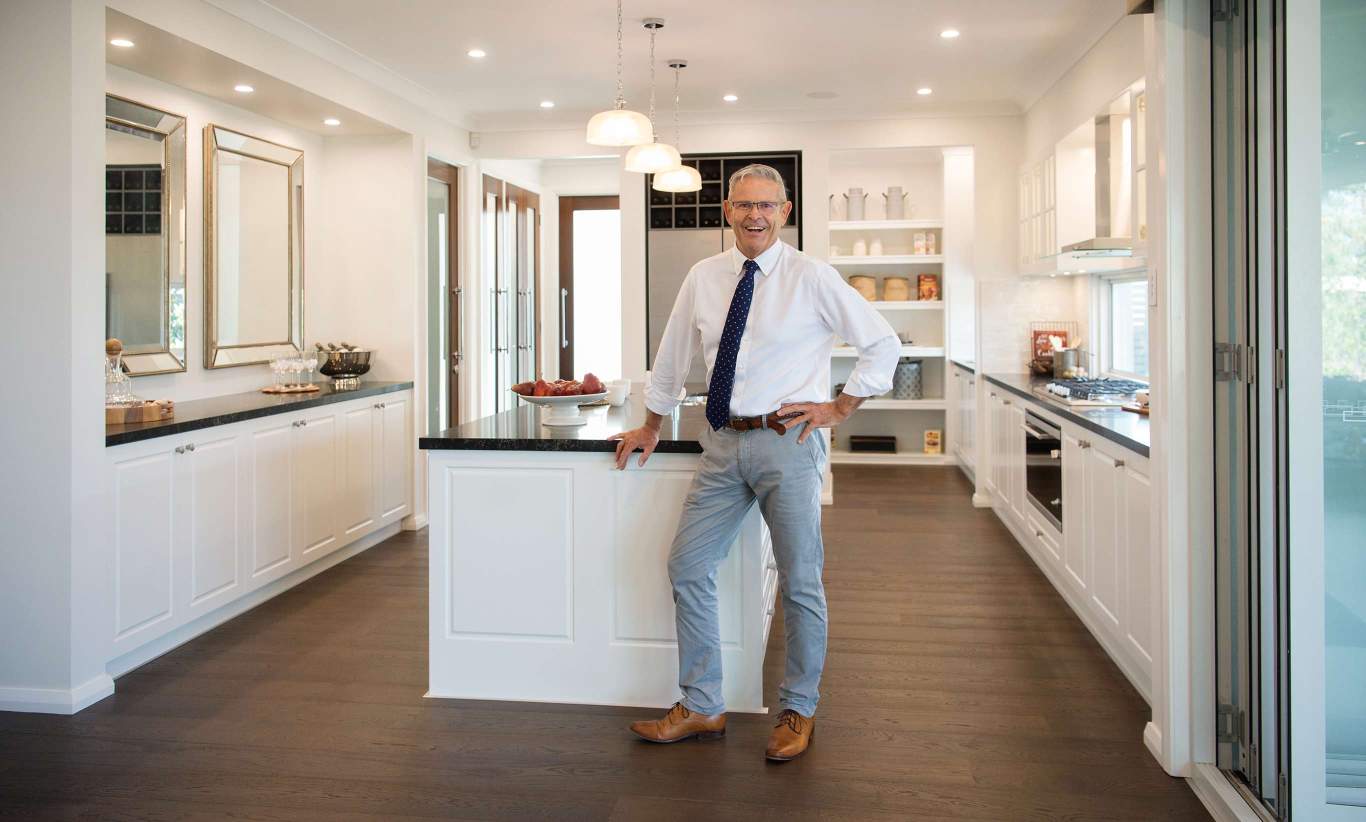 Questions I'm frequently asked
Here are some of the most common questions my clients have when looking to get educated about the process of building a new home. For some it can be a little daunting, but I and the entire McDonald Jones team are here to partner with you every step of the way.
How much is that display exactly as is?
It's important people appreciate that nobody ever builds a home exactly as per the display and while we can provide a ballpark figure, costs vary depending on an individual client's needs. Every home we build is different, with factors like service connections, block attributes, and solar aspect (which affects BASIX costs) all coming in to the equation. We offer a free site inspection and an itemised tender which we tailor to meet your individual requirements.
How long to build?
From site start to handover – our average build time is 5 months – however you would be wise to allow 6 or 7 months. From acceptance deposit to site start can be another 5 to 6 months – depending on the registration date of the land.
What's the process?
I always refer our clients to our eight-step brochure which outlines each step of the process. We have a proven process requiring a client's partnership and buy-in so we can move through each step.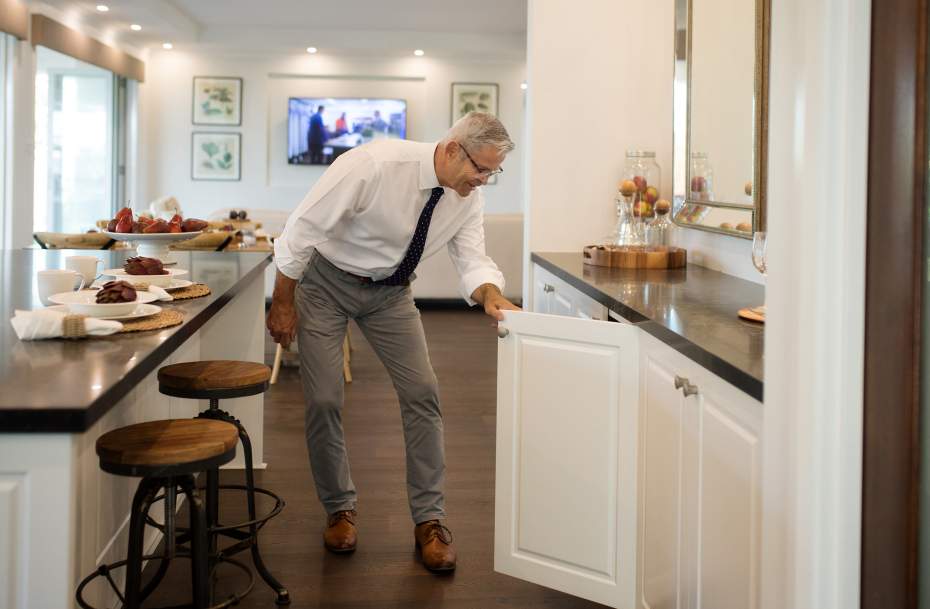 Let's Chat
Is it time to begin your home building journey?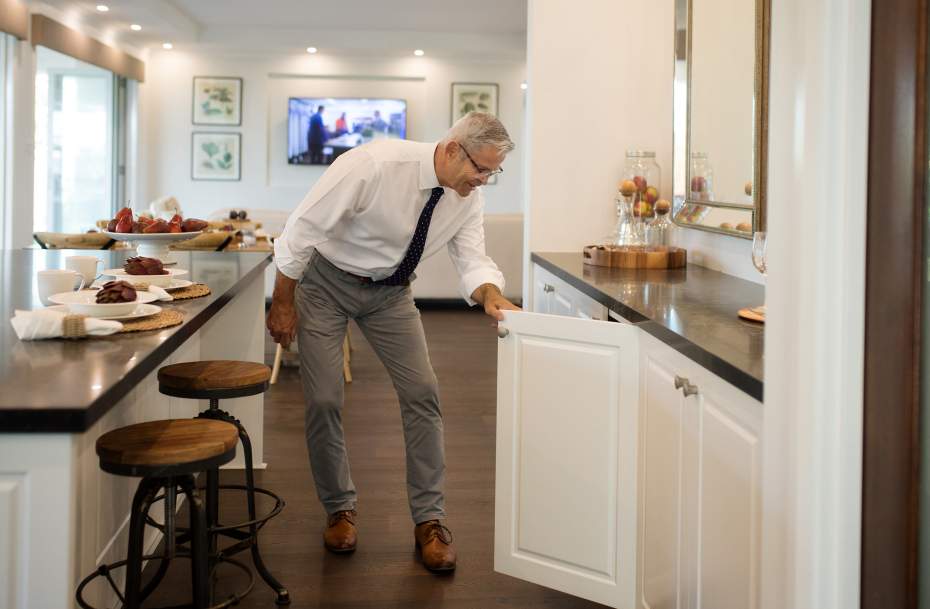 Delivering results for my clients and transforming their lives with a home they love is what I do best. I can't wait to help you.
Please complete the enquiry form and Rick will be in contact within 24 hours.
Contact us
1300 555 382
Opening hours
Everyday
10am - 5pm
We've got your perfect home
Now find your perfect block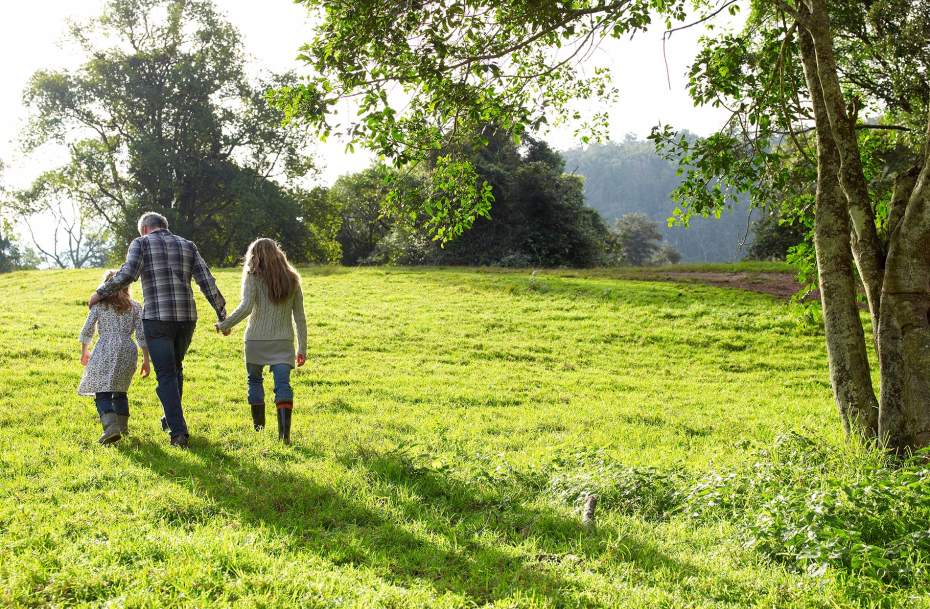 Our strong relationships with NSW and ACT's leading developers provides McDonald Jones customers with a range of exclusive opportunities. Ask Rick for assistance using, he can take the hard work out of finding your perfect block, whatever your lifestyle, lifestage, budget or favourite home design.