Gareth Campbell
Hi, I'm pleased to meet you.
Having recently bought my first house, I understand what it's like to be taking that first huge step into home ownership. But building a dream home is an incredible experience, and one I hope my clients always enjoy.
I'd love to guide you through your journey – I'm always willing to go the extra mile to make sure my that clients' walk into their new home for the first time they feel nothing but pure joy!
What do you love most about working at McDonald Jones?
I love getting to know my clients – sitting down with them, talking to them and sorting out their needs and wants to help turn a design into their dream home. From starting with a plan on a piece of paper to the handing over of keys, helping a client make their dream a reality is a great feeling.
How many years' experience do you have and tell us more about your professional experience.
I have almost two years' experience working for McDonald Jones. My background is in home improvement and DIY - before joining the team at McDonald Jones, I worked as a flooring consultant, as well as a doors and windows consultant for another locally-based company.
How would you describe your approach to working with potential/new customers?
I always aim to be open and realistic with customers. I understand that not everyone is a multimillionaire building their third or fourth house. Every client has a different story, and taking the time to understand this is so important. I love getting to know new clients in a way that feels comfortable and natural, rather than a purely sales-orientated relationship.
If you could say you were an expert in a particular home building topic, what would it be and why?
I believe that I am an expert in dealing with first home buyers. Having recently bought my first home, I really enjoy speaking with other young couples or individuals about their dreams and desires. Showcasing the many plans that McDonald Jones have on offer, and guiding clients, step by step, through the entire process from deposit to completion is something that I pride myself on.
What makes you a great Building and Design Consultant?
My friendly and outgoing personality allows me to establish a great working relationship with my clients, helping to achieve the best possible results. I always have my client's best interests at heart, with a keen ear for hearing their needs and wants. My youthful attitude and 'can-do' attitude means that I am always willing to go above and beyond for my clients.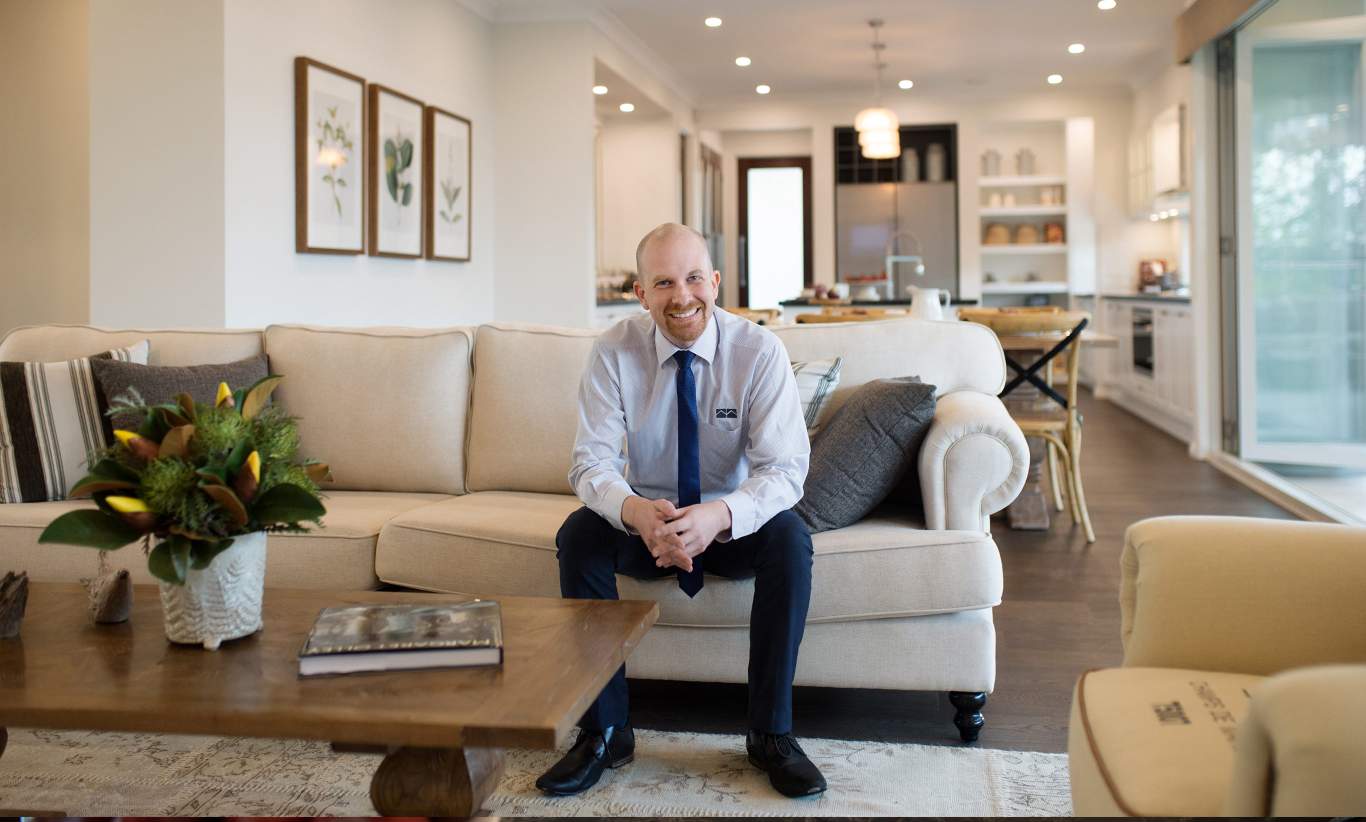 Questions I'm frequently asked
Here are some of the most common questions my clients have when looking to get educated about the process of building a new home. For some it can be a little daunting, but I and the entire McDonald Jones team are here to partner with you every step of the way.
Can I make my own changes?
Of course! We have plenty of plans to choose from, and are more than happy to make alterations to suit an individual client's needs. Should something not be quite right, I am always more than happy to alter a plan, making it everything the client needs it to be.
Do I have the flexibility to pick my own style?
Most certainly. After a client makes their deposit, we offer the opportunity to attend our MyChoice Design Studio. This allows the client to pick the colour of their benchtop, walls, roofing, taps, handles, knobs, sinks ... the list goes on.
What do I need to receive a quotation?
All we require is a client's contact and block details for a free quotation to be made.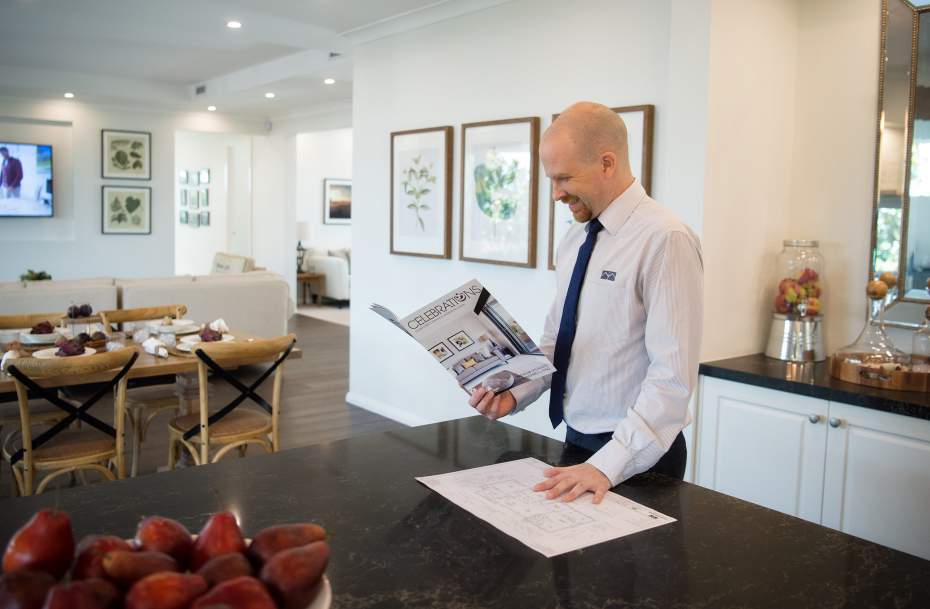 Let's chat!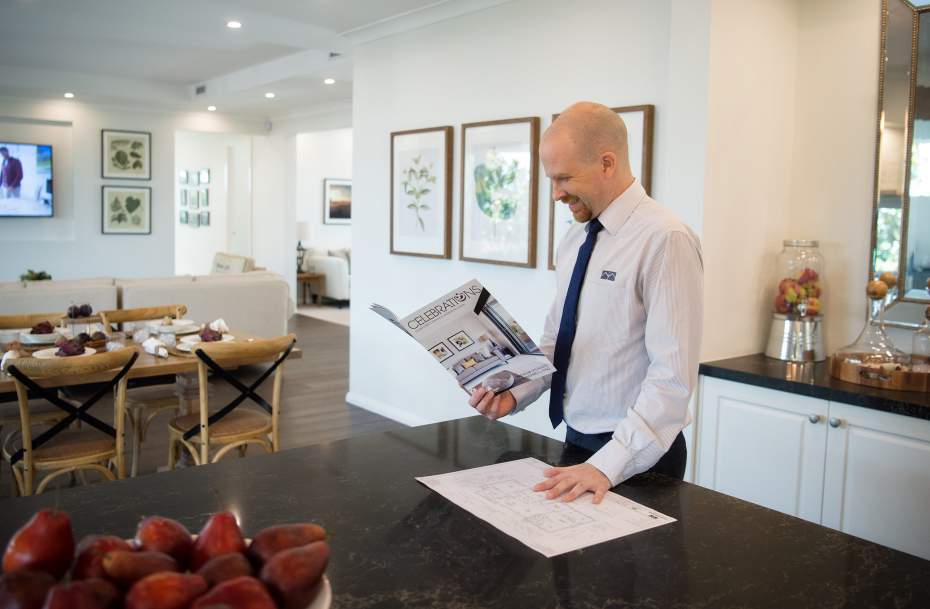 I absolutely love showcasing the many incredible plans that McDonald Jones has to offer. Come in and say hi and let me show you what it's all about or contact me using the form below!
Please complete the enquiry form and Gareth will be in contact within 24 hours.
Contact us
1300 555 382
Opening hours
Everyday
10am - 5pm
We've got your perfect home
Now find your perfect block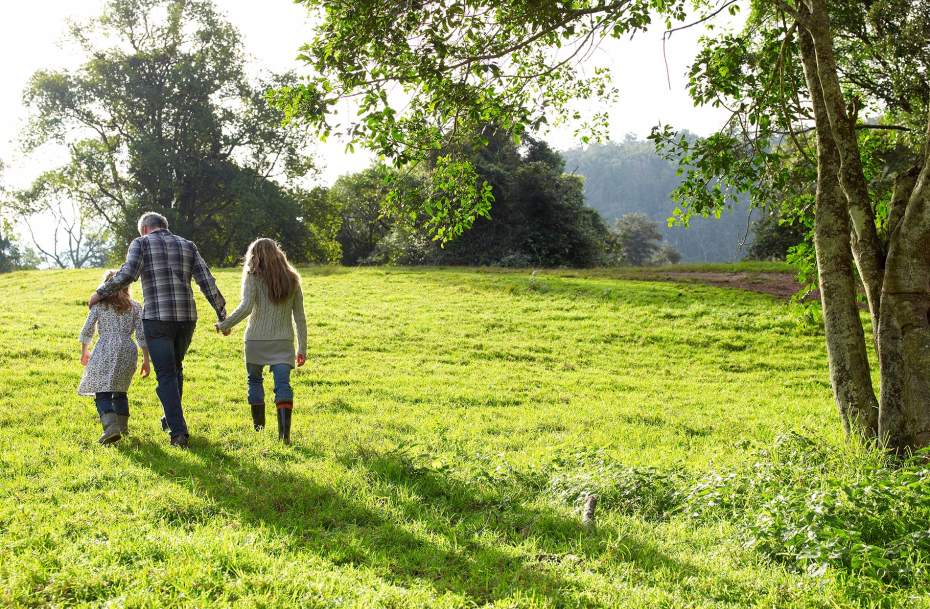 Our strong relationships with NSW and ACT's leading developers provides McDonald Jones customers with a range of exclusive opportunities. Ask Gareth for assistance, he can take the hard work out of finding your perfect block, whatever your lifestyle, lifestage, budget or favourite home design.